Eight Things to Avoid After Rhinoplasty Surgery
When a rhinoplasty procedure goes according to plan, the results can be dramatic, satisfying, and very positive for the patient. Once you've left the operating room to head home for your recovery, maintaining these new changes and actualizing these results are all up to you. To smoothly recover from your rhinoplasty without any complications, unwanted side effects, or delays, you may have to follow some very strict guidelines. Read on to learn more about the things you must avoid to achieve the rhinoplasty results you truly desire.
Your Rhinoplasty Recovery Process
After your rhinoplasty surgery has been completed, you'll be sent home with a long list of instructions, pain medications, and a friend or family member to act as your chauffeur for the day. You'll likely be feeling a little bit disoriented, drowsy, and maybe dizzy or nauseous after your anesthetics have begun to wear off. Take your prescribed pain medication as directed during this time and don't miss your doses trying to be tough or brave; your recovery relies on your body being rested and relaxed, so don't create stress by being uncomfortable.
Get plenty of sleep during the first few days of your recovery, allowing your body to heal your nose and face properly. You should expect to feel some swelling and tightness, see some redness and bruising, and experience some pain and discomfort. If your symptoms change at all, worsen suddenly, or become concerning to you, contact your facial plastic surgeon for assistance. Above all else, follow your surgeon's instructions for your best healing results. Avoiding the following items will also help to ensure that your nose looks its best when your recovery has ended.
#1 – Avoid Any Strenuous Activities
During your rhinoplasty recovery, you must not engage in any strenuous activities like high impact exercising, heavy lifting, and anything that involves vigorous movement. There are several reasons to avoid these activities. For starters, the excess blood flow to the face can increase swelling and even put you at risk for bleeding. The sweat can compromise your healing process as well. Finally, vigorous or strenuous activities can put you at risk for damage to the nose. When your nose is healing from surgery, the bones are often not set and more susceptible to damage, breakage, and shifting.
#2 – Don't Blow Your Nose
Allergies, colds, and the flu virus are difficult to contend with any time of the year, but they can be downright dangerous soon after your nasal surgery. For the weeks leading up to your surgery, steer clear of anyone who appears to be ill and wash your hands regularly. Don't be afraid to carry hand sanitizer around or Lysol your work area to make sure you've killed all those germs. Catching an illness before surgery can delay your procedure or, if symptoms show up after surgery, to blow your nose or start sniffling. Don't be tempted, since your nose will be very swollen, sore, and easily affected by such activities.
#3 – Stay Out of the Sun
During the first weeks and months after your recovery, especially once your bandages have been removed and your nose is healing nicely, you may be tempted to spend a day out in the sun. Be careful if you do, since sun exposure can burn the nose, create discoloration at any incision sites where scar tissue is present, or increase your risk for certain complications. Cover up with a hat or some heavy-duty sunscreen, as long as your facial plastic surgeon gives you the all clear beforehand.
#4 – Put Down Those Glasses
If you wear glasses regularly, you'll need to try out contact lenses for a little while to allow time for your nose to heal properly. Glasses rest on the bridge of the nose, often leading to indents on the softened cartilage and tissue. While your nose is still healing, you're best served by setting those glasses aside for a bit.
#5 – Don't Bump, Hit, or Touch Your Nose At All
After rhinoplasty surgery, you're going to be curious about what your new nose feels like, but it's not a good idea to touch it, push on it, or poke it at all. Not only will it probably hurt a lot, but you could misalign the bones, reshape the cartilage, or undo your results in some way. To keep your nasal shape safe from contact, avoid these activities:
Any exercises, especially those that are high impact.
Throw-and-catch games or other activities where an object might come in contact with your face.
Playing sports.
Pulling clothes over your head. Instead, stick to button-front shirts and pajamas.
Carrying or lifting items.
Playing rough with children or pets.
Basically, try to keep your nose safe and protected from anything that could cause an injury. Of course, sometimes accidents do happen that are beyond our control. If you have any problems after your rhinoplasty surgery, talk to a facial plastic surgeon about what steps you can take to reverse the damage or plan a revision rhinoplasty procedure.
#6 – Don't Lie Flat. Ever.
Lying flat on your back might be comfortable for some, but it's a dangerous activity for rhinoplasty patients. With the head at the same level as the heart, the blood flow to the face and nose will be increased. This can encourage excess bleeding, increased swelling, and even greater pain and headaches. Prop your head up with a pillow or sleep in a reclining chair at an angle.
#7 – Don't Wear Any Makeup, Yet
Makeup is a great way to cover up the post-surgical bruising around your nose and eyes, but you can't head straight for your cosmetic bag when you get home. Applying makeup to the healing skin and incisions can cause complications and increase your risk of infection. Steer clear of the concealers, powders, and other makeup until you are considered healed enough to use them. Talk with your facial plastic surgeon for more information on your healing timeframe.
#8 – Do Not Smoke or Drink Alcohol
Smoking and drinking alcohol are dangerous activities for any patient healing from surgery, including rhinoplasty. The nicotine in cigarettes can restrict the blood vessels and reduce blood flow to very low levels that prohibit proper healing. Alcohol can interfere with your medications and thin your blood, promoting excess bleeding. To be safest during your recovery, avoid smoking and drinking alcohol for at least three weeks after your rhinoplasty surgery.
Consult With a Rhinoplasty Specialist for Your Procedure
To achieve your best results and get the right advice for a smooth recovery, book a consultation with the right facial plastic surgeon today. He or she can provide more in-depth knowledge about the nasal surgery process. Dr. Philip Miller has specialized exclusively in facial plastic surgery and offers over 20 years of experience and knowledge to his patients.
A recognized expert in rhinoplasty, Dr. Miller has been frequently invited to share his specific techniques with his peers at various national facial plastic surgery meetings. He has been voted among the Best Doctors in America each year since 2007 and has also been named a Top Doctor of New York. To schedule a consultation with Dr. Miller, contact his office located at 60 East 56th Street, Third Floor in New York City, by calling (646) 791-3025.
Next, read our blog, Could Weight Loss Affect Your Rhinoplasty Results?
Settle for Nothing But the Best
Services
Aesthetic Confidence
®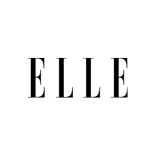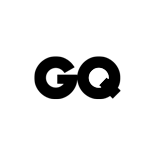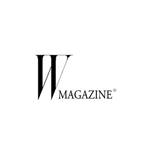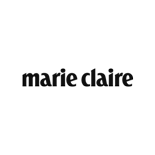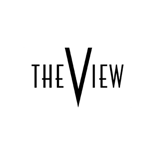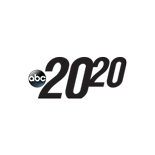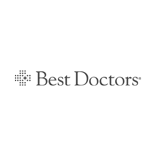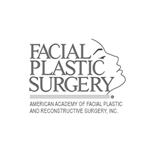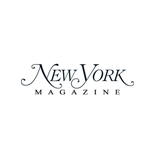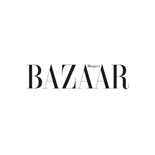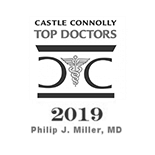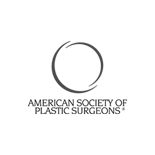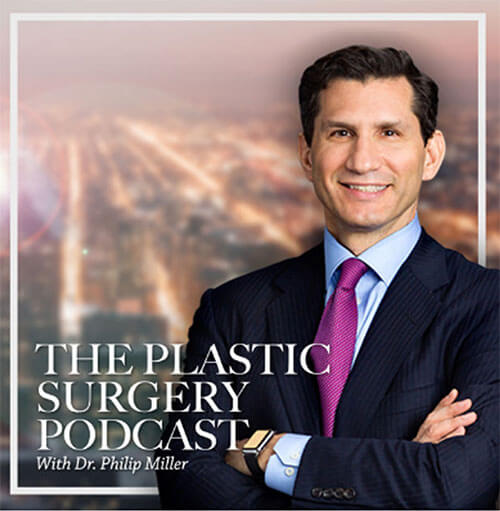 The Plastic Surgery Podcast with Dr. Philip Miller
Tune into The Plastic Surgery Podcast, hosted by facial plastic surgeon Dr. Philip Miller. Dr. Miller is here to answer your questions, de-mystify plastic surgery, and help you feel more knowledgeable and empowered about any procedure performed at our center.
The Plastic Surgery Podcast
View all Episodes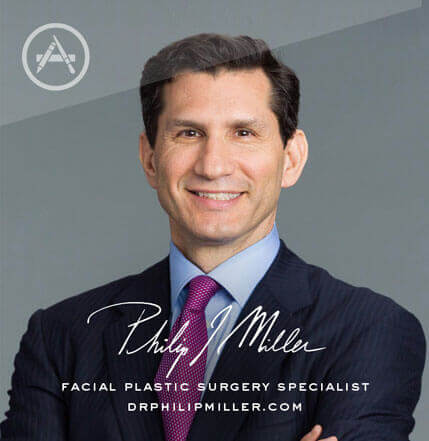 Plastic Surgery w/ Dr. Miller
If you're thinking about getting a lift, nip, or tuck, this app is for you. It's the most comprehensive pocket encyclopedia of plastic surgery terms, before and after photos, and visualization tools to help you really know what to expect from a procedure, including seeing potential results on your own photo. This app is only available on the App Store for iOS devices.
View in Ap

p Store >