Tech Neck Lines Treatment in New York
Lines, wrinkles, and sagging skin are common tell-tale signs of aging in the neck. Tech neck, a condition characterized by horizontal bands and deep creases, can exacerbate an aging neck's appearance.
Is it possible to get rid of tech neck when you have it?
Yes, neck bands and tech neck lines are treatable. The sooner you address them, the better. Non-surgical and surgical treatments allow patients to combat the appearance of tech neck and horizontal neck bands.
Injectable treatments are quick procedures that provide results in just a few days with minimal to no downtime. It achieves smoother neck skin and lifting of the jaw. This procedure is ideal for mild wrinkles and sagging skin, but improvement is temporary. Regular treatments are required to maintain results. Botox and dermal filler injections can have side effects like swelling, bruising, tenderness, and asymmetries. It is important to only seek treatments from experienced injectors.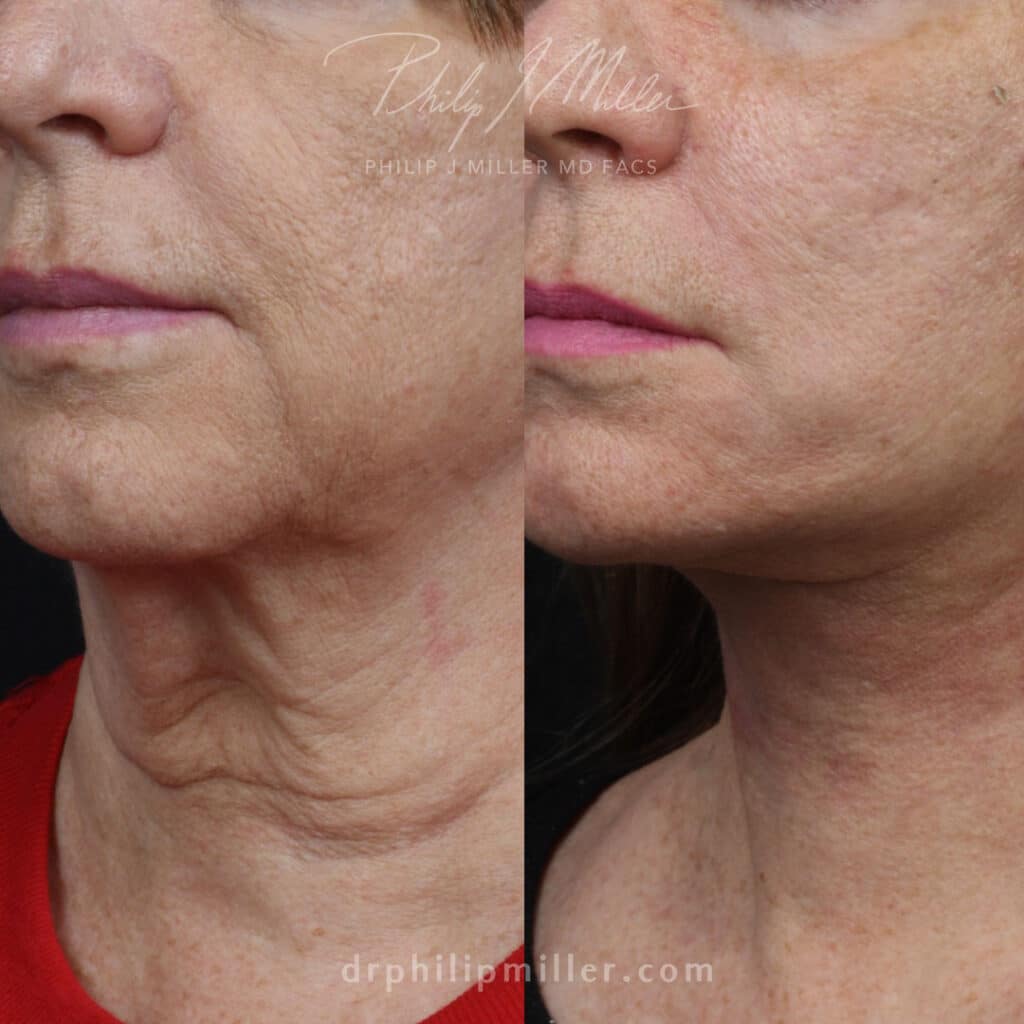 A thread lift uses sutures to mechanically lift tissues to reduce wrinkles, creases, and sagging jowls to create a tighter and more youthful appearance of the face and neck. After the procedure, you may experience minor swelling and bruising, along with tightness and dimpling in your skin. These side effects are minor and should subside within a few days.
Skin-tightening devices use energy like radiofrequency (RF) energy to heat the skin and stimulate collagen production which leads to tighter, firmer, and smoother neck skin. RF skin-tightening procedures involve minimal downtime.
A facelift or neck lift can address more severe neck bands by tightening tissues, muscles, and skin. Surgical procedures offer more comprehensive correction in the face and neck. It dramatically improves the appearance of neck bands and enhances the jawline. However, these procedures also require anesthesia, incisions, and recovery time. They will also leave scars behind that will typically fade over time.
How does Dr. Miller correct tech neck lines?
Dr. Miller can perform the following cosmetic procedures to treat tech neck lines:
Botox® Cosmetic: Dr. Miller strategically injects Botox into the neck muscles, which tend to pull downward. Botox relaxes these muscles to smooth the skin and improve the appearance of the neck and jawline for a tighter and more contoured look.
Dermal Fillers: Typically made of hyaluronic acid (HA), dermal fillers are injected to hydrate and support the dermal structure. Dr. Miller precisely injects these gel-like substances to fill in the wrinkles and creases. As a result, fillers restore lost volume and lift sunken areas of the neck to reduce wrinkles and bands, giving hollow neck skin a plumper appearance with more youthful contours.
MyEllevate®: This minimally-invasive procedure uses an ICLED light-guided suture system that allows Dr. Miller to interweave the neck's underlying tissue and muscles using a suture thread. By gently pulling this thread, he can tighten loose, sagging skin to create a more defined jawline and neck. No incisions are required for the MyEllevate procedure.
NeckTite™: This device uses a patented radiofrequency-assisted lipolysis (RFAL) technology that combines RF energy with aspiration to remove excess fat and tighten and contour the neck area.
Surgery: Dr. Miller can perform a facelift or neck lift to treat more advanced tech neck lines. These procedures involve eliminating excess skin and tightening underlying muscles to improve the appearance of neck banding. Submental liposuction may also be performed for fat reduction and neck contouring.
Dr. Miller's proprietary NatraLook process creates a collaborative, doctor-patient consultation experience that supports your needs and goals, ensuring that you find the best treatment option that will achieve your desired outcome.
Tech Neck Lines Before & Afters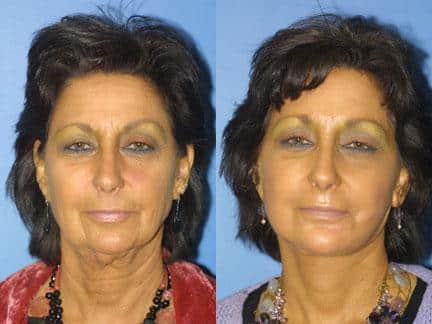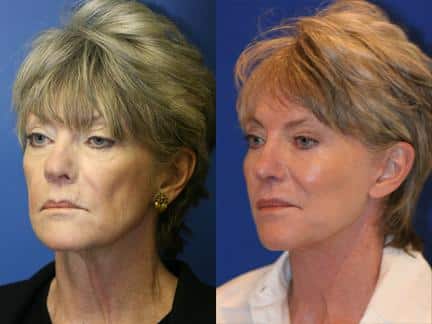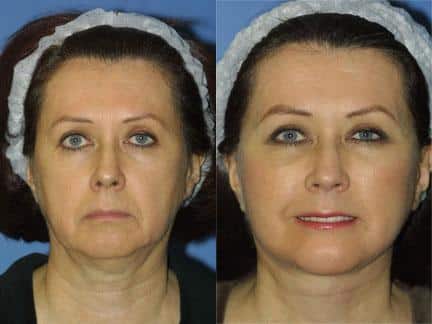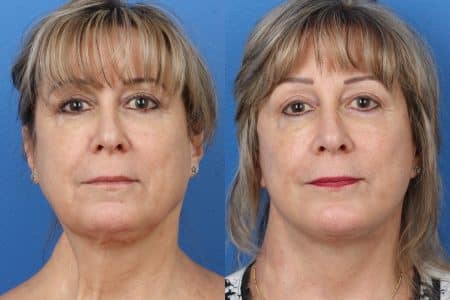 Schedule a Tech Neck Correction in NYC
If you are noticing signs of aging around the neck, help is available. Contact our office in NYC or New Orleans to learn more about your treatment options for tech neck.
FAQ:
What is tech neck?
As the name suggests, tech neck develops from constantly looking down at gadgets like phones. The repeated motion of bending the neck causes skin to fold over itself, resulting in horizontal bands over time.
Why does tech neck appear?
The neck is susceptible to lines, wrinkles, and other signs of aging because this area is thinner and more delicate than the skin on the face. Tech neck wrinkles, which develop from constantly looking down at screens, can appear more prominent over time.
Is there a way to prevent getting a tech neck?
To keep tech neck lines and neck bands at bay, take these steps:
Maintain proper posture: Avoid excessive neck strain by holding your devices out in front of you, so you are looking straight ahead. This prevents you from looking down and creasing neck skin in the process.
Be consistent with your sun protection: UV damage can take a toll on the skin. To protect your skin's structure and elasticity, wear full spectrum sunscreen not just on the face but cover the neck and upper chest too. Wear protective clothing and accessories like hats.
Extend skincare to your neck: Apply the same skincare routine you use on your face to your neck. Products containing retinol, moisturizers, and Vitamin C will benefit your neck too.
Begin injectable treatments early: Botox and/or dermal fillers work well for fine lines around the neck, improving their appearance and delaying future damage.
Are there any at-home remedies for a tech neck?
While you can't get rid of tech neck lines with home remedies, there are steps you can take to battle neck strain and help prevent existing neck lines from worsening.
Take frequent breaks: Spend time away from your devices or any type of head-bending position.
Arch and stretch: Periodically arch the neck and upper back to ease muscle strain. Yoga poses like downward-facing dog and cat-cow are great stretching exercises for the neck, shoulders, and back.
Exercise regularly: Strengthening your core and back will help promote better posture.
How much does tech neck treatment cost in New York?
In NYC, injectable treatments can range from $500-$1,800 per treatment area (depending on the type of neuromodulator and dermal filler used and the number of units required), while a neck lift can cost between $10,000 and $30,000. These are the average prices in the area, and the total cost for your treatment will depend on your personalized procedure plan.
Factors affecting your expenses include surgeon and facility fees, anesthesia, the complexity of your procedure, and the extent of your concerns. The actual cost of your procedure will be discussed during your consultation with Dr. Miller.
Settle for Nothing But the Best Facial Plastic Surgery
Services >
Aesthetic Confidence
®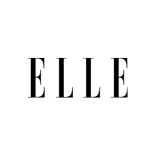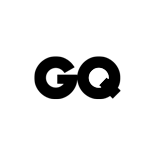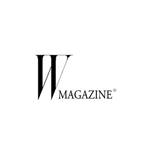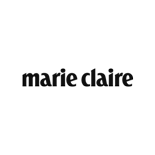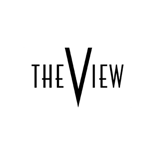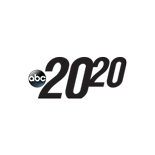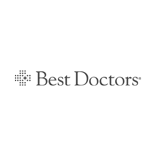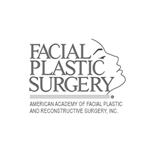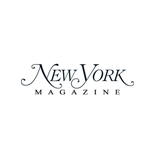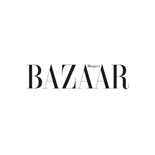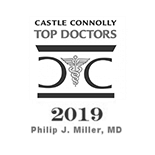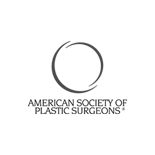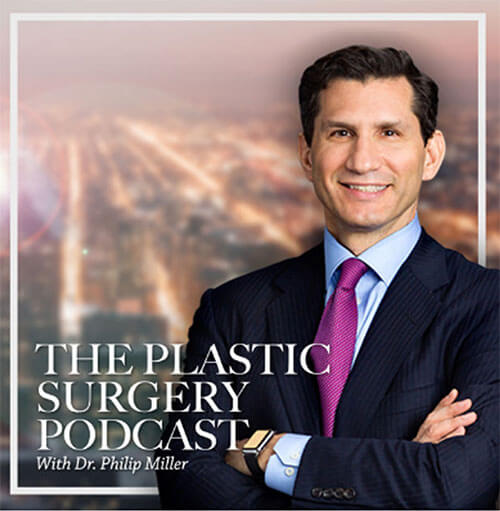 The Plastic Surgery Podcast with Dr. Philip Miller
Tune into The Plastic Surgery Podcast, hosted by facial plastic surgeon Dr. Philip Miller. Dr. Miller is here to answer your questions, de-mystify plastic surgery, and help you feel more knowledgeable and empowered about any procedure performed at our center.
The Plastic Surgery Podcast
View all Episodes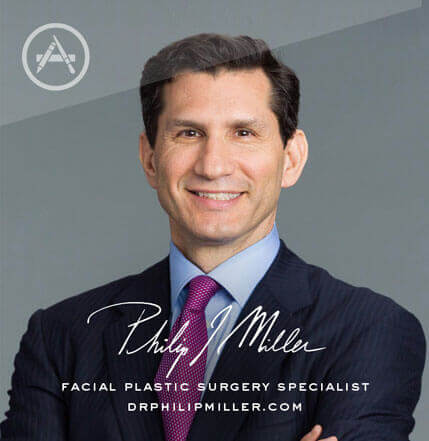 Plastic Surgery w/ Dr. Miller
If you're thinking about getting a lift, nip, or tuck, this app is for you. It's the most comprehensive pocket encyclopedia of plastic surgery terms, before and after photos, and visualization tools to help you really know what to expect from a procedure, including seeing potential results on your own photo. This app is only available on the App Store for iOS devices.
View in Ap

p Store >