Rhinoplasty and Nose Jobs in New York
Your nose: is it too large, too small, too flat, and too pointed? Is it crooked? Do you have trouble breathing from one or both nostrils from a deviated septum? If so, you are in good company. Many people feel their nose detracts from their whole face, taking away from the natural beauty of their eyes, hair, or other facial features. These cosmetic concerns with their appearance are why they choose to get a rhinoplasty.
Book Your Rhinoplasty Consultation
Rhinoplasty surgery, also known as a "nose job," can change the shape of the whole nose or of just a small part, making it fit more harmoniously with the rest of the face. Board-certified facial plastic surgeon, Dr. Miller in New York City, is skilled in making these changes during nose surgery while preserving, or if need be enhancing, the function of the nose so that breathing is free and comfortable.
Careful and extensive preoperative discussions and planning will take place before your nose surgery. We will consider the prominence of your cheeks, your jawline, your skin thickness and quality, and the overall dimensions of your nose before advising you of how not only to achieve the changes you want but also to achieve overall facial balance. NY's top facial plastic surgeon, Dr. Miller, can perform rhinoplasty on your current nose that detracts from your overall facial aesthetics.

If breathing through your nose is a problem, Dr. Miller will conduct a detailed examination and advise you as to how this can be greatly improved with rhinoplasty. Sometimes, special tests to measure your degree of obstruction or to evaluate your sinuses may be required. If you suffer from sinus problems, these can be improved at the same time as nasal surgery during your nose job.
Rhinoplasty Patient Before and After Results
*Patient results may vary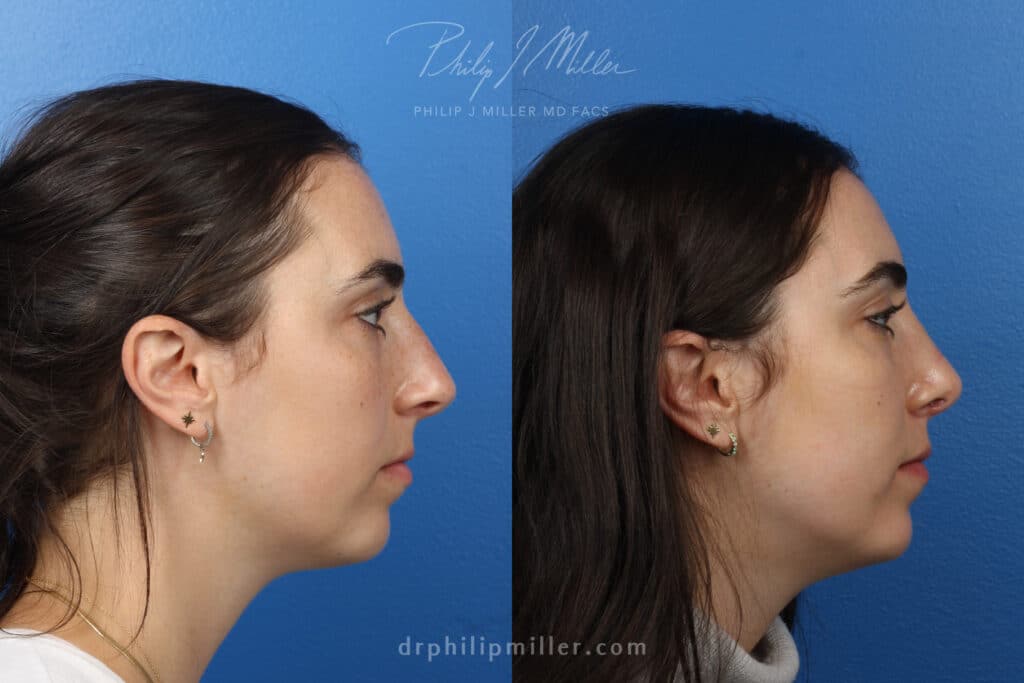 Female Rhinoplasty Patient 1: This patient wanted to diminish the hump on her nasal bridge and lift the droopy tip of her nose. Dr. Miller was able to provide the patient's ideal nose job results with no scarring and little to no swelling.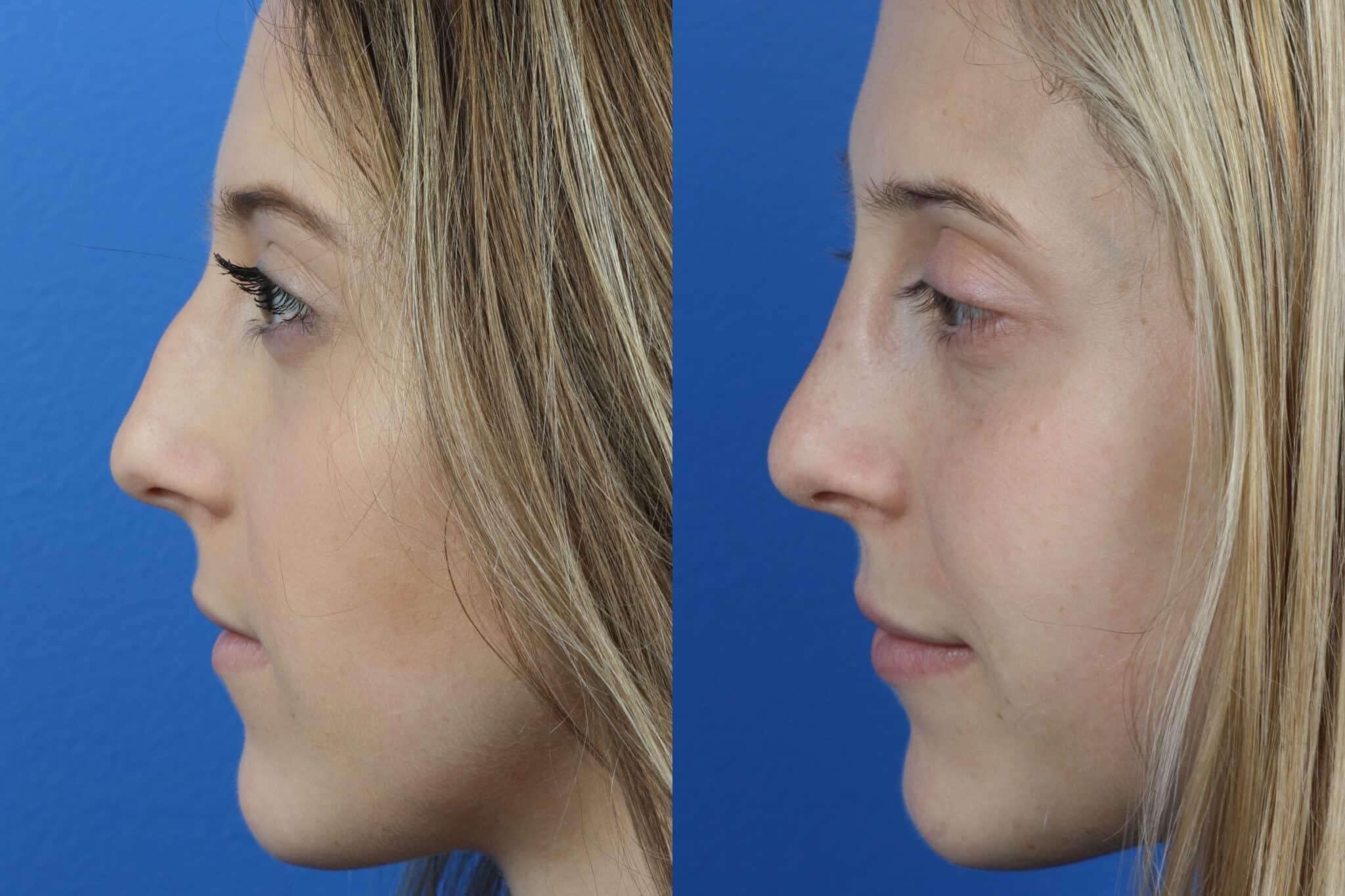 Female Rhinoplasty Patient 2: This young patient wanted to reduce the nasal hump to create a smoother shape of the nose. Dr. Philip Miller performed a rhinoplasty and left no scarring with little to no swelling.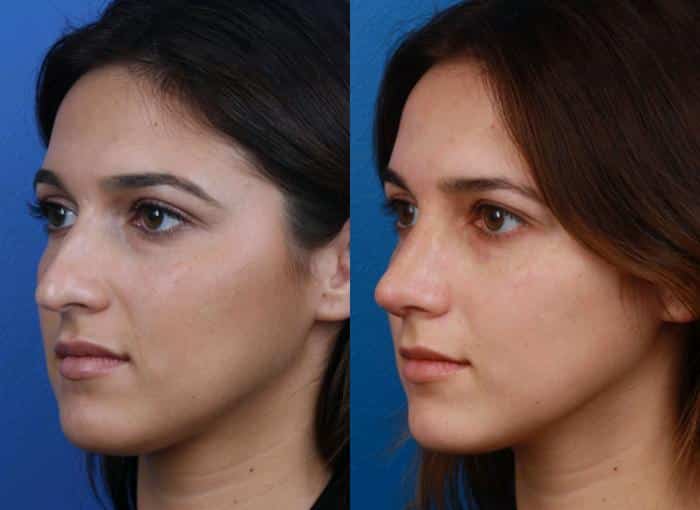 Female Rhinoplasty Patient 3: This patient wanted to remove the hump on her nose and improve her tip definition. Dr. Philip Miller was able to achieve this through a rhinoplasty with no scarring and minimal swelling.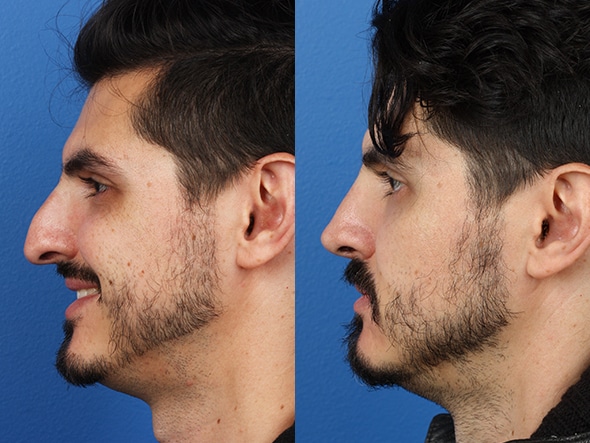 Book Your Rhinoplasty Consultation
Rhinoplasty Patient Testimonials
Male Rhinoplasty Patient 1: This patient wanted to fix his bulbous, long nose and straighten the tip. Dr. Philip Miller performed a rhinoplasty with an inconspicuous incision line, resulting in no scarring and minimal swelling shortly after taking off the cast.
"I had a rhinoplasty and septoplasty performed by Dr. Miller and his team just 4 weeks ago and I am feeling great! The entire process went so well, and I always felt comfortable and informed. His team provides top-level care to their patients and are always willing to answer any questions you may have."
- Adam - Google Review (September 2020) *
"The outcome of the surgery is exactly what I wanted. My nose is more dainty and looks natural. No one has suspected I had a rhinoplasty but I have received several compliments that I look great from people that knew me beforehand but they couldn't quite pin their finger on what I had had done. I would highly recommend Dr. Miller."
- Emily - Google Review (October 2020) *
"I have been a patient with Gotham for 2 years and this was my first rhinoplasty work with Dr. Miller. I can't express how happy I am not only with the end result of his work, but also his professionalism along the way. An attentive and caring man, Dr. Miller truly listened to me and was with me every step of the way. As I told him after the post-op visit, I placed 100% trust and faith in his work and he delivered top-notch results. I am a lifelong patient of Gotham and cannot recommend him enough."
- B.L. - Yelp Review (November 2020) *
Patient Testimonials
NYC's Top Rhinoplasty Surgeon - Dr. Philip Miller
Although nose surgery is one of the most common surgical procedures performed by facial plastic surgeons, it is considered one of the most complex operations. The complexity of nose reshaping means selecting an experienced, board certified plastic surgeon is essential.
Ideally, you will want to partner with a physician who has a deep understanding of rhinoplasty and has executed thousands of cosmetic and reconstructive nasal surgeries across a wide variety of patients from different backgrounds.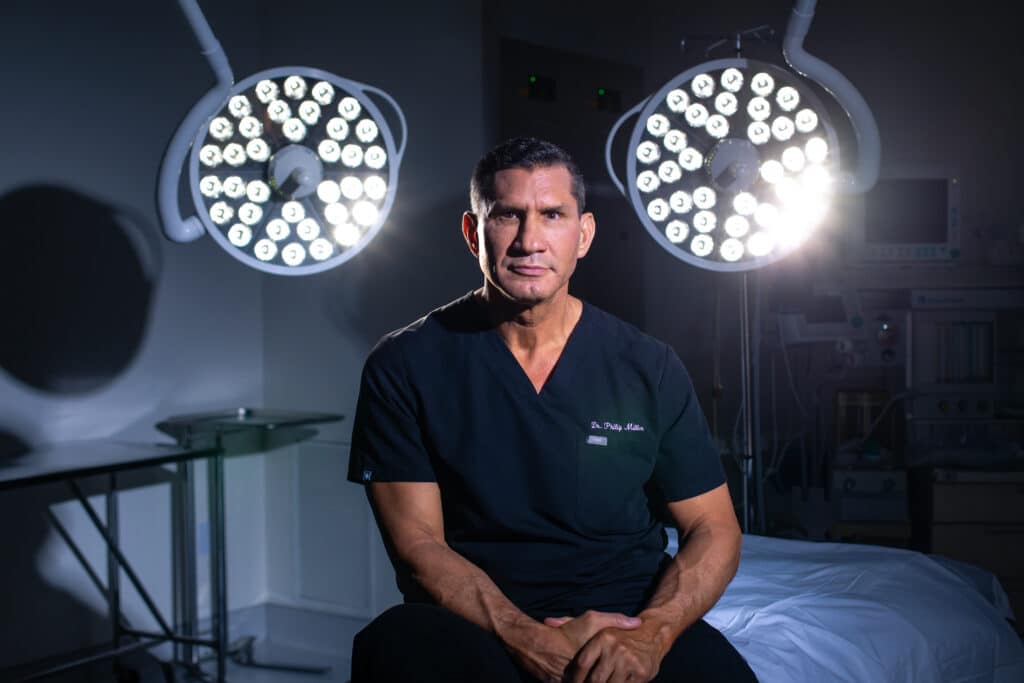 Why Choose Dr. Miller For Your Nose Surgery?
Dr. Miller is a world-renowned facial plastic surgeon
He has over 20 years of experience within the facial plastic surgery industry
He has completed over 5,000 successful surgeries
He takes pride in blending art and science together to create beautiful, natural looking results for his patients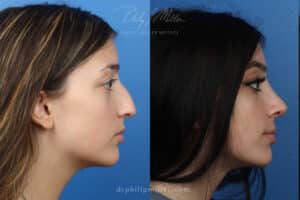 Dr. Miller's Nasal Surgery Research and Scientific Papers
Structural Approach to Endonasal Rhinoplasty (view here)
Anil R. Shah, MD and Philip J. Miller, MD, FACS
New Developments in Nasal Valve Analysis and Functional Nasal Surgery (view here)
Philip J. Miller, MD, FACS and Dr. Minas Constantinides, MD, FACS
A Simple and Reliable Method of Patient Evaluation in the Surgical Treatment of Nasal Obstruction (view here)
Philip J. Miller, MD, FACS, Dr. Minas Constantinides, MD, and Dr. Susanne K. Doud Galli, MD, PhD
What is Rhinoplasty?
Rhinoplasty, also known as a nose job, is a surgical procedure on the nose for either cosmetic or reconstructive purposes. Aesthetic rhinoplasty can greatly improve the cosmetic appearance of the nose by reshaping, reducing, augmenting the tissue, removing a hump, or by adjusting the angle between the nose and the mouth.
On the other hand, functional rhinoplasty can also improve the functionality of the nose by correcting any injuries such as a deviated septum, or birth defects that might make it difficult for the patient to breath. Learn more about rhinoplasty by reading Dr. Miller's rhinoplasty booklet.
Benefits of Rhinoplasty
There are many different reasons for men and women to seek rhinoplasty to correct the form of their nose. Benefits of nose surgery may include:
Reduce / increase the size of the nose
Changing the shape of the nasal tip (i.e. too round or too pointy)

Reduce wide nostrils or widen the nostrils

Change the angle of the tip of the nose
Create a larger or smaller gap between the nose and upper lip
Correct a hooked or crooked nose
Correct a deviated septum
Remove a hump or bump from the bridge of the nose
Improve the proportion of the nose to the other facial features
One of the greatest benefits of rhinoplasty is that it is typically a one-and-done procedure. Once the nose job surgery is completed and the nose has fully healed (which can take up to one full year), patients can enjoy the improvements to their nose over a lifetime.
Even a slight alteration to the nose with a nose job can have a profound impact on the balance and harmony of the entire face. Through this single surgical procedure, Dr. Miller can improve the facial profile, create proportion with all the facial features, and produce a central feature that blends in with the rest of the face rather than standing out. Patients typically experience a substantial boost to their self-confidence and their self image with a well-executed rhinoplasty.
Who is a Good Candidate for Rhinoplasty Surgery in NYC?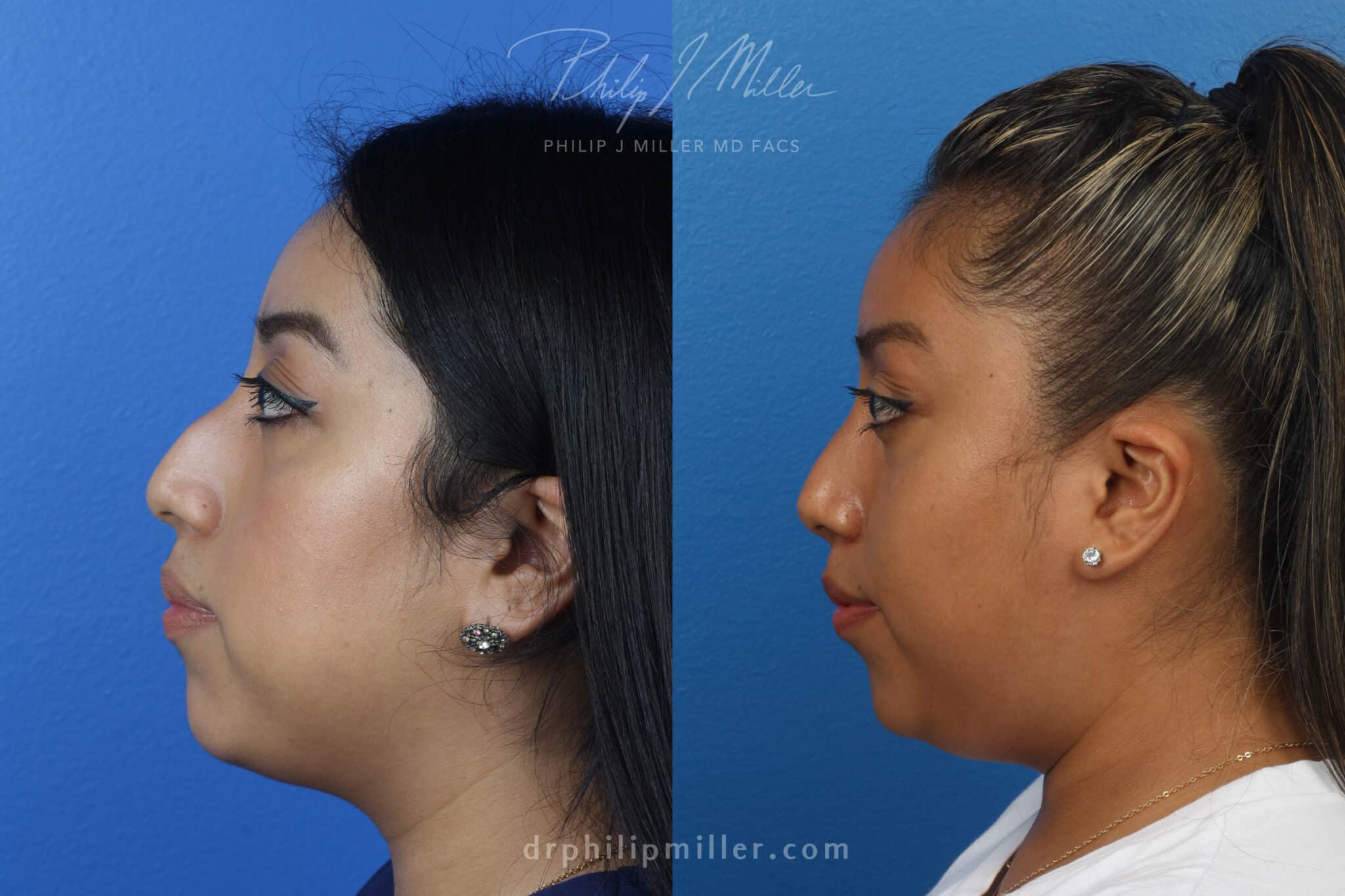 Rhinoplasty is one of the most popular and best facial plastic surgery procedures as indicated in this study by the University of California Irvine, but not everyone is an appropriate candidate for nose job surgery in NYC. As with all elective surgeries, good candidates should be in good health and have realistic expectations for improvement.
If you are in good health and are are interested in changing the appearance of your nose with nose reshaping, you may very well be a good candidate for a rhinoplasty procedure or a nose job.
Some patients seek a rhinoplasty to improve an inherited characteristic such as a bump on the nose or to address deformities or breathing complications related to a nasal fracture. If you are looking to improve a particular area of your nose and your overall facial balance, you can consider rhinoplasty in New York City.
When you decide to undergo nose surgery, this can also the time to highlight any breathing problems that bother you. Weeks prior he may perform your nose surgery, Dr. Miller will comprehensively examine the nose during his initial consultation to identify functional issues and, if necessary, order additional tests to better understand the degree of obstruction. From a thorough examination, he will create a surgical plan that addresses both the form and function of the nose.
Diversity in Rhinoplasty
Rhinoplasty can be for patients of all ages and ethnicities. As one of Manhattan's best rhinoplasty surgeons, Dr. Miller brings both expertise and experience to the operating table for all of his patients:
What to Expect During Your NYC Rhinoplasty Consultation
Dr. Miller's approach to rhinoplasty encompasses the NatraLook® Experience, which empathizes the patient experience and strives to ensure the most rewarding and natural results. The goal of this process is for patients to find a new confidence, or empowerment, after their procedure. It all starts at the initial consultation when Dr. Miller will reassure and support your opinions in a positive way, creating a collaborative environment that keeps you involved in your procedure.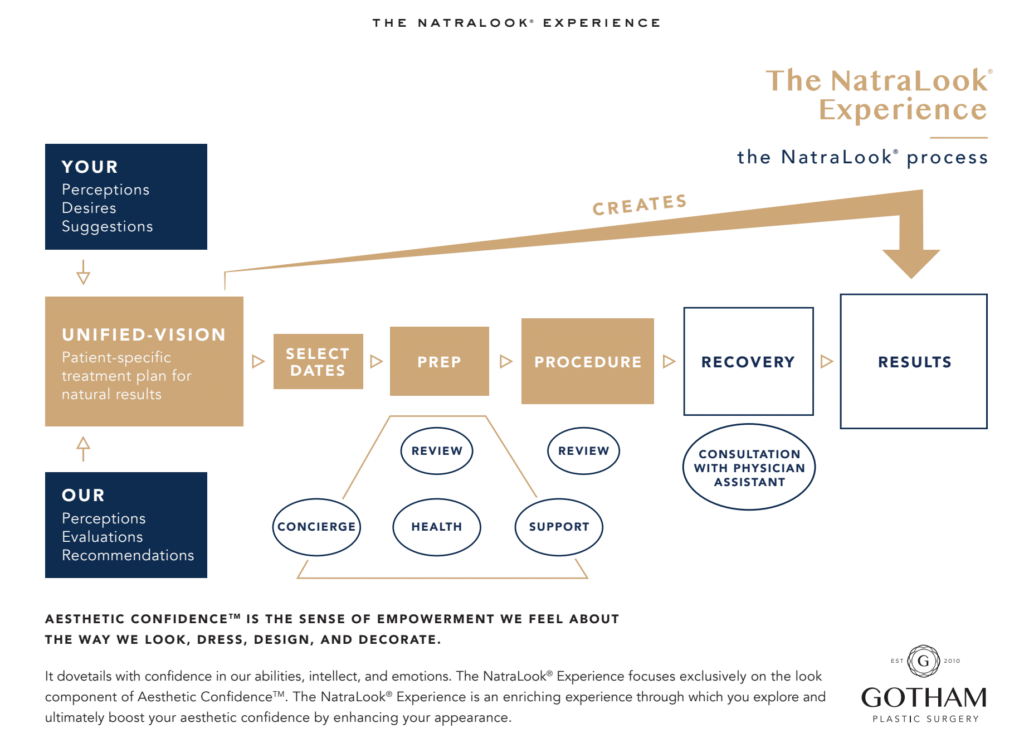 Meeting Dr. Miller
Dr. Miller believes that the initial consultation at his NYC plastic surgery clinic is the most important step in your rhinoplasty journey. It is an excellent time to discuss your procedure expectations and concerns, address any questions, discuss your aesthetic goals and exactly what you want to take away from your nose surgery.
During your consultation with Dr. Miller, he will examine and assess your nose and how it relates to your other facial features, as well as the thickness and quality of your skin. Computer imaging may also be used to help give you an idea of the changes that can be made to your nose and what you can expect from surgery.
By viewing a digital reconstruction of your face from the front and profile, you can see how certain alterations to your nose change your appearance—this is the easiest and safest way to ensure your nose after rhinoplasty will be in harmony with the rest of your face. Much like you would try on a new dress before buying it, computer imagining allows you to "try on" a new face without making any commitments.
At your consultation with Dr. Miller, he will also review your overall health and medical history such as any prior surgery that may affect your rhinoplasty. All details of the surgical plan will be reviewed, including the available options and advanced surgical techniques for the procedure, the facility, the local or general anesthesia, post-op recovery, the risks and benefits, and the costs.
Together, you and Dr. Miller can come up with realistic expectations for your rhinoplasty surgery. As indicated by this study, the outcome of your procedure can heavily impact your body image and quality of life.
How to Schedule a Rhinoplasty Consultation in New York City
If you are interested in making any cosmetic or functional adjustments to your nose through a surgical or non-surgical nose job, it is important that you find one of the best rhinoplasty surgeons available. Dr. Philip Miller has over two decades in the facial plastic surgeon industry, and rhinoplasties are his specialty. Dr. Philip Miller's plastic surgery clinic in NY, NY is a top destination for both locals and foreigners looking to get a rhinoplasty surgery. To schedule a consultation for rhinoplasty, feel free to call us at (646) 791-3025, or fill out our online contact form.
Schedule A Consultation With Dr. Miller
Rhinoplasty Recovery Timeline & Process
Rhinoplasty recovery is an extended process that requires some patience before the final result becomes evident. Here is a timeline of what you can expect after your rhinoplasty procedure:
The Day of your Nose Surgery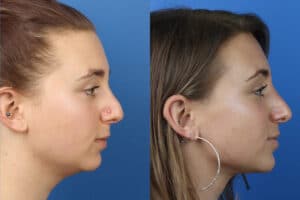 Cosmetic or functional rhinoplasty surgery of the nose usually takes 1½ hours to 2½ hours to perform and may be done either with you asleep under general anesthesia or awake under local anesthesia. Most incisions are placed inside the nostrils, but in some cases, a small incision may be made in the natural creases along the sides or near the base of the nose. These heal quickly and leave scars that are nearly invisible.
At the end of the nose surgery, a cast will be placed on your nose to help you heal during the post-op recovery process. If there is any bleeding, a light dressing may be placed inside the nostrils and removed the same day or the next day.
Since rhinoplasty is completed under general anesthesia, you will need someone to drive you home and remain with you for the first 24 hours. Rest is essential immediately post-op, but keep your head elevated to reduce swelling.
One Week After Surgery
At the end of your first week post-op, Dr. Miller will likely remove the cast and any sutures that were placed. You will likely be experiencing significant bruising and swelling at this point with mild discomfort, and your nose may feel extremely congested. These side effects will subside soon.
Two Weeks
At the end of the second week, you should begin to notice improvement in how you feel and how you look. Much of the bruising should be gone at this point, and inflammation will subside. However, you will continue to see some residual swelling up to one year after your procedure. At this point, you may start to feel confident enough to venture out with your new and improved nose.
One Month
By the end of the first month, the improvements should be sufficient to allow you to socialize with confidence. Residual swelling is likely to remain, but the nose will look much better and the inflammation may not be easily noticeable to anyone but you. Keep in mind it will still be some time before the complete effects of your rhinoplasty become evident.
Three Months
At this point, you should be able to resume all of your activities, including strenuous exercise. It is still a good idea to protect your nose from any type of impact, however. You will likely see more evidence of what the final improvement will look like.
One Year
By now, swelling should be completely gone and your actual results are fully evident. If you have any following concerns about your nose job, now is the time to address them with Dr. Miller. Rest assured you will be able to enjoy the improvements for a lifetime!
The Classic Nose Job Post-Op Recovery Process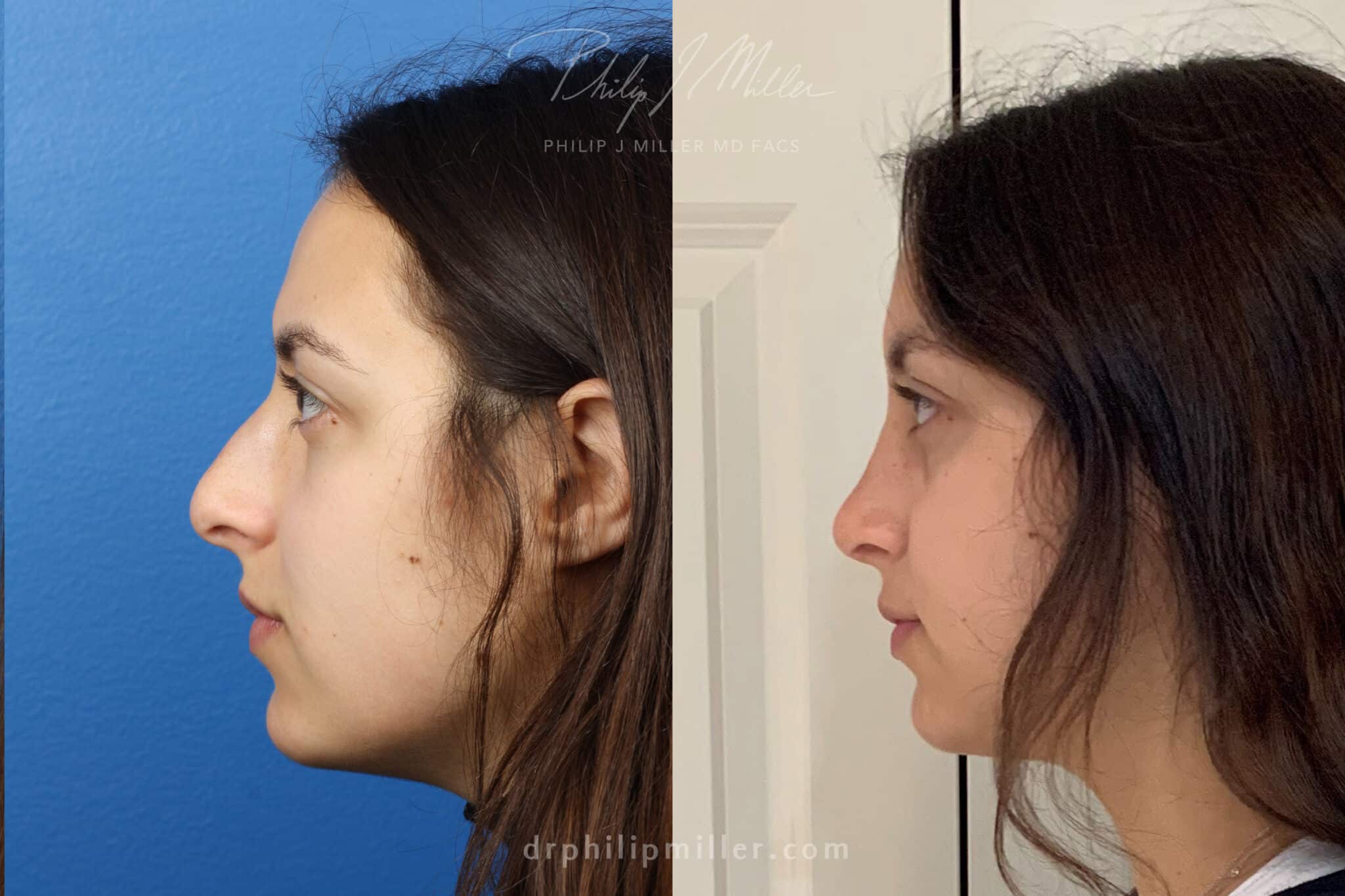 Most people are amazed by how little pain there is after rhinoplasty surgery. The most uncomfortable part of the post-op recovery is experiencing difficulty with nasal breathing for several days due to swelling. This usually improves within one or two weeks. Expect some swelling around your eyes for several weeks, and as it subsides, you will start to see the improvements from your surgery.
A few special precautions are required during your post-op recovery period. Bending or lifting can prolong swelling, so this is not recommended for three weeks after surgery. Strenuous activity such as running, cycling or aerobics should not resume for three weeks. Contact sports should be avoided for six weeks, as it takes that long for the bones to fully heal. You may drive when the swelling subsides enough not to interfere with vision, and you may fly two to three weeks after surgery.
Minimizing Surgery Risk
While every risk cannot be eliminated, there are some things you can do to minimize certain risks. For helpful tips and best practices for your rhinoplasty post-op recovery, please read our blog here.
Post-Operative Nose Job Instructions
This is by far the most effective way to help ensure a smooth post-op recovery process and reduce the chance for certain risks. Dr. Miller will provide you with an extensive list of rhinoplasty post-op instructions. He is giving you these for a reason. Please carefully follow them after your rhinoplasty to ensure a great outcome.
Common Nose Job Terms Explained by a NYC Plastic Surgeon
What Can be Achieved Through a Rhinoplasty?
A rhinoplasty in Manhattan can treat a variety of concerns involving the nose, such as the size, shape, and functionality. Below are the most popular conditions that can be treated with a rhinoplasty.
Deprojection: An over-projected tip is corrected by deprojection.
Projection: An under-projected tip is corrected by projection.
Counter-Rotation: An overly rotated tip is corrected by counter-rotation (rotated down).
Upward Rotation: A droopy tip is corrected by upward rotation.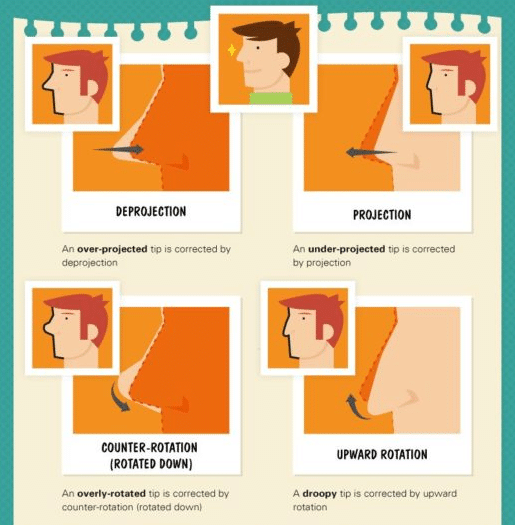 Reduction of taking down the bump: A dorsal hump/bump is corrected by reduction or taking down the bump.
Filling or augmentation: A scoop is corrected by filling or augmentation.
Raising the columella: Columella show is corrected by raising the columella.
Lowering the columella: Columella retraction is corrected by lowering the columella.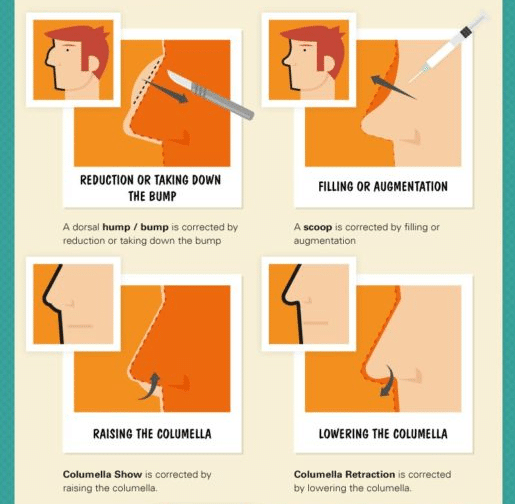 Widening at the Dorsum (Bridge): A narrow dorsal (bridge) width is corrected by widening at the dorsum (bridge).
Narrowing at the dorsal plan: A wide dorsal width is corrected by narrowing at the dorsal plan.
Widening at the facial plane: A narrow facial width is corrected by widening at the facial plane.
Narrowing at the dorsal plan: A wide facial width is corrected by narrowing at the facial plane.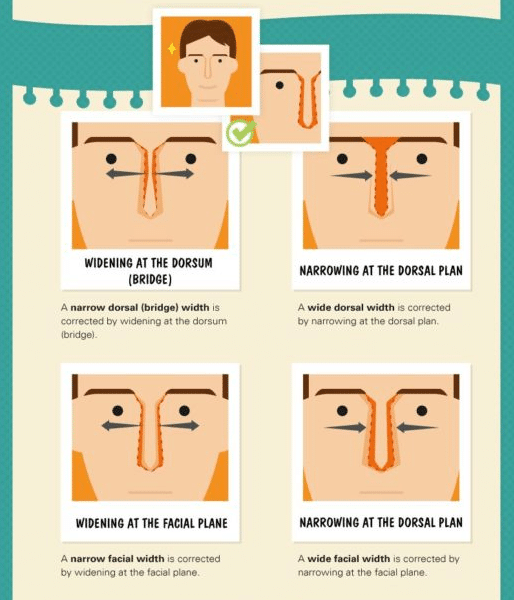 Shortening: A long nose is corrected by shortening its length.
Lengthening: A short nose is corrected by lengthening its length.
Filling: A collapse or depression is corrected with filling.
Straightening: A twisted nose is corrected by straightening.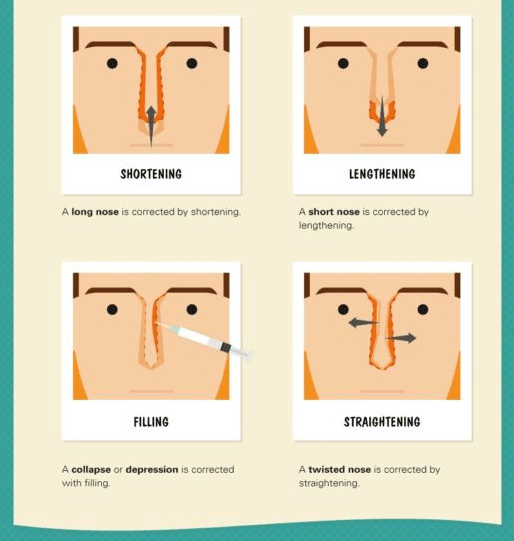 Learning more about your rhinoplasty with Dr.Philip Miller
What is the Cost of Rhinoplasty?
The cost of rhinoplasty varies from patient to patient, but based on what you are trying to achieve, an estimate may be given upon your consultation. Below are some guidelines that potential patients can refer to when trying to determine how much a rhinoplasty or a nose job might cost based on what type of rhinoplasty they will be choosing. For more information on the cost of rhinoplasty, please contact Dr. Miller at his Manhattan, New York plastic surgery office.
Primary Rhinoplasty
$3.5K - $25K
Revision Rhinoplasty
$3K - $30K
Non-Surgical Rhinoplasty
$600 - $2500
Functional Rhinoplasty
Can be submitted to insurance for reimbursement.
More Options at Our Plastic Surgery Clinic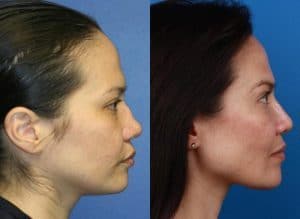 Rhinoplasty FAQ's
Q: What are some of the risks associated with a Nose Job?
A: Bleeding, Infection, nasal obstruction, undesired result. Speak to a rhinoplasty surgeon specifically about these surgical complications and how they can occur. For patients interested in making subtle changes to the shape of the nose without surgery, Dr. Miller offers a non-surgical nose job option.
Q: What should I ask my surgeon before my rhinoplasty procedure? And how can I best prepare myself prior to the nose job surgery?
A: During your rhinoplasty consultation, it is best to ask your plastic surgeon the following questions:
Are you Board Certified?
How many rhinoplasties do you do a year?
Will you make any incisions on the outside of my nose?
Do you pack my nose and for how long?
When is the cast removed?
On the day of your rhinoplasty you'll want consider the following:

Wear clothing that fastens in the front or back.
Avoid slipover sweaters, T-shirts, and turtlenecks.
Do not eat or drink anything, including water, the morning of your nose surgery.
Leave your valuables at home; do not wear jewelry. Do not wear any facial or eye make-up, or nail polish.
You may wear your glasses; do not wear contact lenses. If you wear dentures, keep them in.
Q: How much does the best rhinoplasty procedure cost? Is it different at a clinic vs. a hospital?

A: Depending on the reasons for having rhinoplasty, it can be covered by insurance. If the reason is purely cosmetic, it is not covered, but if is it provided to correct breathing issues, then it may be partially covered by your insurance policy. The exact cost you rhinoplasty will be based on what you are trying to achieve and an estimate may be given upon your consultation.
Q: What is the difference between male rhinoplasty vs. female rhinoplasty?
A: Rhinoplasty is one of the most common cosmetic procedures requested by men. While women typically want a reduction rhinoplasty for a more narrow and feminine nose, men usually want to erase unappealing features but maintain a strong and structured nose. Therefore, for a male rhinoplasty, Dr. Miller can use a variety of rhinoplasty techniques, including strengthening the dorsum and increasing the projection of the nasal tip. In the end, the main goal of both a male and female rhinoplasty is for the nose to work in harmony with other facial features and enhance confidence.
Q: Could weight loss affect my rhinoplasty results?
A: The nose is made of bone, cartilage, and skin, so fat cells aren't present in its makeup. Because there are no fat cells, gaining or losing weight does not have a direct impact on the shape of your nose and the results of your rhinoplasty surgery. While many patients worry that they can gain weight in their noses, this just isn't possible.
More Rhinoplasty Before and After Results & Video Testimonials
*Patient results may vary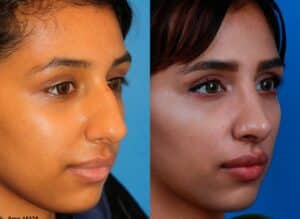 Female Rhinoplasty: This female patient wanted to reduce the dorsal hump on her nose and reduce the overall size. Dr. Philip Miller performed a rhinoplasty to smoothen the shape of her nose and reduce the size of her nose. This procedure resulted in no scarring and minimal swelling.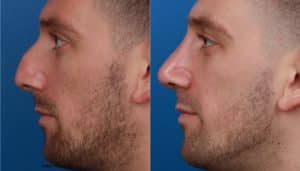 Male Rhinoplasty: This patient wanted to fix the wide shape of his nose, reduce the dorsal hump, and straighten the tip. Dr. Philip Miller successfully gave him the nose that he wanted through a rhinoplasty, and the procedure resulted in no scarring with little to no swelling.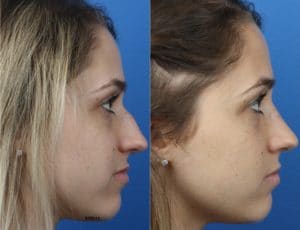 Female Rhinoplasty: This patient wanted to reduce a minor dorsal hump on the top of her nose. Dr. Philip Miller successfully managed to do so through a rhinoplasty which resulted in no scarring and little to no swelling.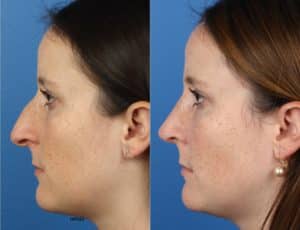 Female Rhinoplasty: This patient wanted to have the bump on her nose reduced and the tip straightened. Dr. Miller successfully removed the bump through a rhinoplasty, and after the nose fully healed, there was no swelling or scarring.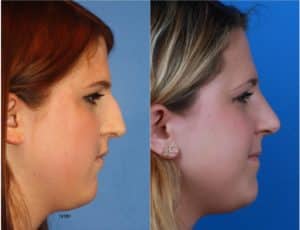 Female Rhinoplasty: Dr. Philip Miller straightened the tip on this patient's nose and removed the bump.
Visit Our Gallery
Last Updated: 1/24/2023
*Patient results may vary
Settle for Nothing But the Best Facial Plastic Surgery
Services >
Aesthetic Confidence
®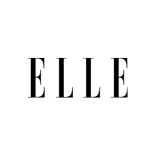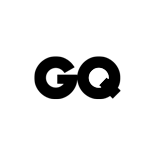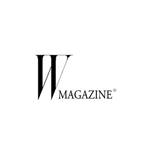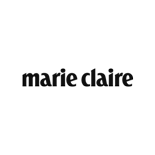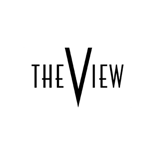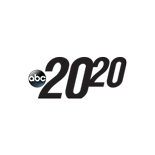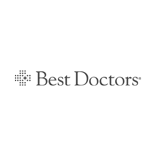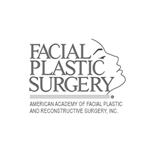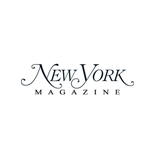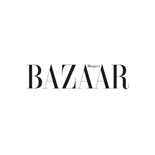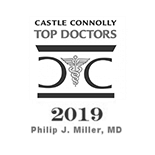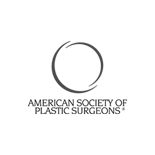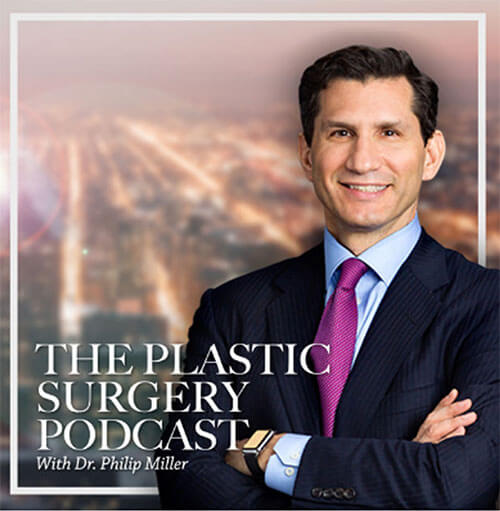 The Plastic Surgery Podcast with Dr. Philip Miller
Tune into The Plastic Surgery Podcast, hosted by facial plastic surgeon Dr. Philip Miller. Dr. Miller is here to answer your questions, de-mystify plastic surgery, and help you feel more knowledgeable and empowered about any procedure performed at our center.
The Plastic Surgery Podcast
View all Episodes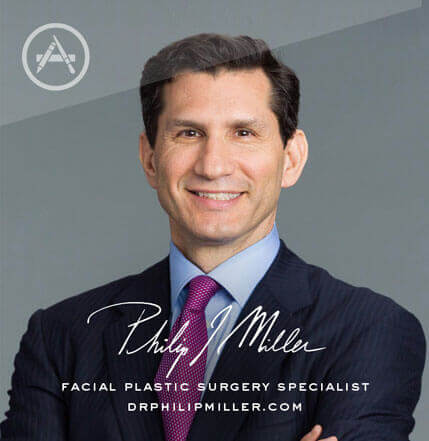 Plastic Surgery w/ Dr. Miller
If you're thinking about getting a lift, nip, or tuck, this app is for you. It's the most comprehensive pocket encyclopedia of plastic surgery terms, before and after photos, and visualization tools to help you really know what to expect from a procedure, including seeing potential results on your own photo. This app is only available on the App Store for iOS devices.
View in Ap

p Store >