Brow Lift
Drooping of the eyebrows and wrinkling of the forehead can make patients appear older and less energetic than they feel. In order to help patients regain the youthful look they once had, Dr. Philip Miller, a double board-certified facial plastic surgeon in New York, NY, performs the brow lift procedure.
The eyes are one of the most telling features of the face. Attention is drawn away from them when the eyelids are hooded and the forehead is wrinkled due to a falling or dropping brow. This can make patients appear tired, old, and/or angry. To combat this, a brow lift procedure can be performed. Men and women who have the height of their eyebrow slightly increased as a result of a brow lift appear younger and more alert and energetic.

The Brow Lift Procedure
A brow lift may be performed under IV sedation or general anesthesia. After the medication is delivered and the patient is completely comfortable or asleep, an incision is made within the hairline. The procedure is then performed through the following steps:
Loose skin and weakened muscle are separated from the frontal, or forehead, bone
Portions of weakened muscles near the eyelids are removed and the brow is lifted
The lifted brow is fixated using sutures or absorbable fixation devices
The incision is then closed. Typical procedure time is approximately two hours at our NYC surgery office.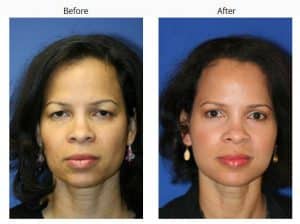 Brow Lift Recovery
Patients generally return home the day of surgery after the effects of surgical anesthesia and medications have worn off. While there is very little swelling and bruising, there may be numbness in the forehead and scalp and it may feel funny to raise the eyebrows. Patients are usually allowed to return to work ten days after surgery and return to routine activities and exercise in three weeks.
Brow Lift Results
After a brow lift procedure, the following results are seen:
Wrinkle lines across the forehead, bridge of the nose, and between the eyes are reduced
Frown lines are improved
The brow is raised
Patients may look anywhere from five to ten years younger.
Good Candidates for a Brow Lift
Good candidates for a brow lift include the following:
Men and women who have forehead features that have undergone age-related changes
Men and women who look in the mirror and see a tired, angry, or sad version of themselves
Patients who have blurred vision due to a drooping brow
The procedure is generally performed on healthy, nonsmoking adults who have realistic expectations and a positive mindset.
An Initial Consultation with Dr. Miller
Patients interested in a brow lift procedure will have an intensive initial consultation in our New York City surgery center. Dr. Miller's proprietary NatraLook® Experience is a collaborative effort that enables each patient to achieve their desired results. A NatraLook consultation includes the following:
A thorough medical history review
A physical examination, in which Dr. Miller may take pictures for review
A discussion regarding goals, expected results, and alternative treatment options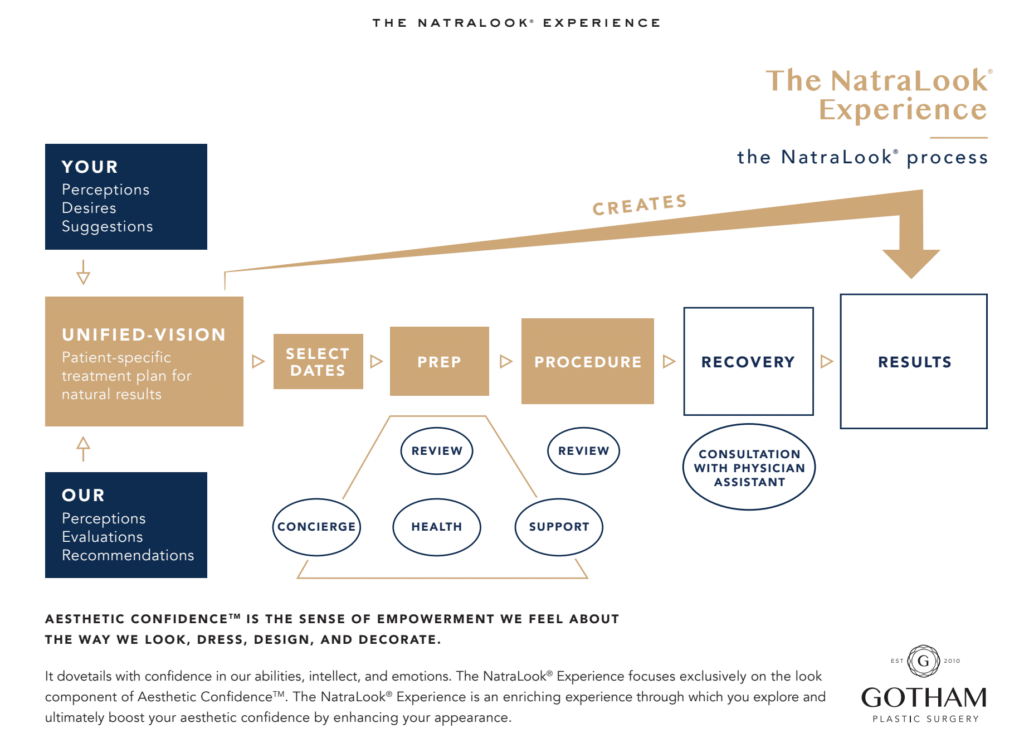 A question and answer session are also held. During this time, Dr. Miller patiently listens and thoroughly answers all questions and addresses any concerns.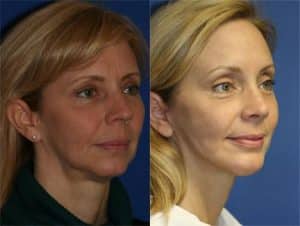 Visit Our Gallery
Brow Lift FAQ
Q: Are there risks associated with a brow lift?
A: As with all surgical procedures, there are risks associated with a brow lift, including but not limited to the following: infection, bleeding, loss of hair, skin numbness and itching, and surgical anesthesia side effects. These risks will be explained by Dr. Miller at your initial consultation.
Q: Will I have a scar after my procedure? Will it be noticeable?
A: Scars always form after a surgical incision; however, the scar from a brow lift is generally unnoticeable because the incision is carefully placed and well concealed within the hairline.
Q: Can a brow lift be combined with other procedures?
A: A brow lift can, and very often is, performed in combination with any, all, or any combination of the following procedures:
The goal of combining procedures is to more thoroughly rejuvenate the facial appearance.
Q: How long does it take to see results?
A: Patients typically see maximum results approximately 6-8-weeks after surgery.
Q: Is it important to have my procedure performed by a specialist?
A: Because most facial specialists perform brow lift procedures on a routine basis, they typically are the most qualified surgeons to perform the procedure. Their expert training, knowledge, and skill set helps to provide patients with the best results.
Q: Are plastic surgeons the only physicians who can perform brow lifts?
A: Plastic surgeons are the only physicians who can perform brow lifts. When searching for a plastic surgeon, always look for one that is board certified.
Q: Does a brow lift make men look feminine?
A: The natural position of the male eyebrow is slightly lower than that of the female. Taking this into account, Dr. Miller takes special care to make his male patients look great without elevating the eyebrows too much.
Q: Are brow lifts performed to help patients with vision problems?
A: Patients, usually males, may develop blurry vision because of a sagging or drooping brow. When indicated, a brow lift may be performed to improve vision by raising the brow and opening the eyes.
Q: Does hair loss occur after a brow lift?
A: There is a small chance that hair loss may occur after a brow lift. In almost all cases, the positive outcomes of a brow lift far outweigh the chance that hair loss may occur.
Q: Will Dr. Miller take before and after photos?
A: Dr. Miller takes before and after photos so his patients can compare them and see their results.
Q: Can I see some before and after photos of some of Dr. Miller's patients?
A: Yes, of course! Before and after photos are a great way to show you what you can expect after surgery. Dr. Miller has a long list of satisfied patients and will be able to show you which ones you most closely resemble to help you visualize your own potential results.
Q: Are there ways to maximize my results?
A: Healthy, non-smoking patients who take care of their skin and apply sunscreen typically see maximum results. Additional measures that may be taken include the following:
Routinely exercising
Eating a well-balanced diet
Finding ways to reduce or eliminate stress
Getting an adequate amount of sleep is also recommended, as fatigue is one of the main reasons why wrinkles may redevelop.
Q: Will smoking affect my results?
A: Smoking negatively affects the body's healing processes. Patients who want results are advised not to smoke after surgery.
Q: How do I determine if I am a candidate?
A: The best way to determine If you are a candidate is to schedule an initial consultation with Dr. Miller in New York. Your condition, medical history, and goals and expectations will be taken into account when determining if a brow lift is the right procedure for you.
Q: What should I bring to my initial consultation?
A: Before your initial consultation, you should have a clear idea of what your goals and expectations are. Some patients find it helpful to write them down and bring them with them. In addition, Dr. Miller encourages patients to bring the following:
A list of all medications taken and a drug allergy list
A list of questions for Dr. Miller
A list of concerns
Patients who want to bring photos for comparison purposes may do so.
Q: How do I make an appointment?
A: Dr. Miller specializes in brow lifts and other facial plastic surgery procedures. When you are ready to make an appointment with him at his office in New York, NY, please call (646) 791-3025 or send us an email.
To learn more about a brow lift, visit med.stanford.edu
Next, read about Botox.
Settle for Nothing But the Best Facial Plastic Surgery
Services >
Aesthetic Confidence
®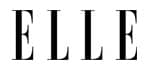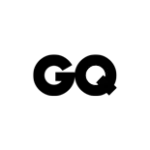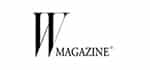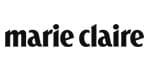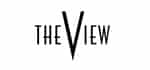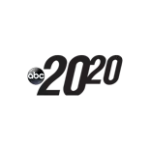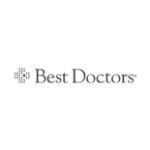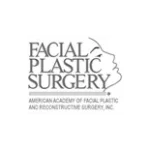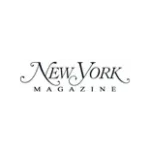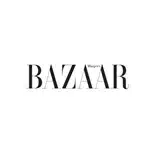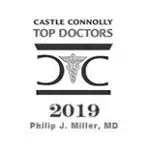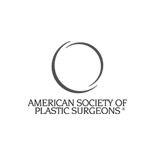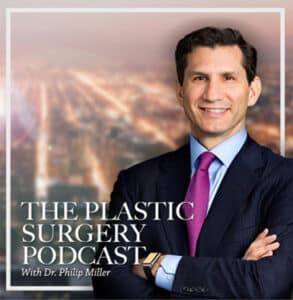 The Plastic Surgery Podcast with Dr. Philip Miller
Tune into The Plastic Surgery Podcast, hosted by facial plastic surgeon Dr. Philip Miller. Dr. Miller is here to answer your questions, de-mystify plastic surgery, and help you feel more knowledgeable and empowered about any procedure performed at our center.
View all Episodes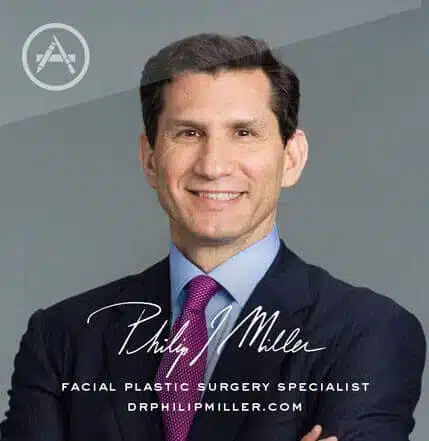 Plastic Surgery w/ Dr. Miller
If you're thinking about getting a lift, nip, or tuck, this app is for you. It's the most comprehensive pocket encyclopedia of plastic surgery terms, before and after photos, and visualization tools to help you really know what to expect from a procedure, including seeing potential results on your own photo. This app is only available on the App Store for iOS devices.
View in App Store