Unified Vision
Your Path to Aesthetic Transformation
Dr. Philip Miller is dedicated to providing his patients with a unique consultation process called Unified Vision™. This process ensures that both the patient and Dr. Miller are on the exact same page, allowing for a comprehensive understanding of the desired aesthetic goals.
Steps of the Unified Vision Consultation Process:
Personalized Consultation: Dr. Miller believes in the importance of building a strong doctor-patient relationship. During the initial consultation, you will have the opportunity to discuss your concerns, aesthetic goals, and expectations. Dr. Miller will carefully listen to your unique needs and assess your facial structure, taking into consideration your individual features.
3D Imaging for Visualizing Surgical Results: To provide you with a clear vision of your potential surgical outcome, Dr. Miller utilizes advanced 3D imaging technology. This innovative tool allows you to see a simulated preview of how your face may look after the procedure. By visualizing the results beforehand, you can make informed decisions and have realistic expectations.
Comprehensive Picture References: Dr. Miller understands that each individual has different preferences and aspirations when it comes to their appearance. During the consultation, you will have the opportunity to provide picture references of celebrities or even a younger version of yourself to help illustrate your desired outcome. These references serve as visual aids, enabling Dr. Miller to grasp your aesthetic vision accurately.
Detailed Discussion and Goal Alignment: Dr. Miller believes in the power of effective communication and transparency. He will engage in a detailed discussion with you to understand your expectations thoroughly. Together, you will work through each aspect of the procedure, addressing specific concerns and desired improvements. This collaborative approach ensures that your goals are aligned with Dr. Miller's expertise, leading to a Unified Vision for your transformation.
Introducing NatraLook: Elevating the Plastic Surgery Experience
Aesthetic Confidence™ encompasses the feeling of empowerment we experience regarding our physical appearance, personal style, and aesthetic choices. It aligns with our self-assurance in our skills, intellect, and emotions. At the core of the NatraLook™ Process lies a dedicated focus on enhancing the visual aspect of Aesthetic Confidence. Through this transformative journey, the NatraLook Process offers an enriching experience that allows you to explore and elevate your aesthetic confidence by refining your appearance.
Reassuring and Supportive Environment: We understand that undergoing plastic surgery can be an emotional journey. The NatraLook process aims to create a reassuring and supportive environment where you feel comfortable expressing your desires and concerns. Dr. Miller and his team are committed to providing personalized care and guidance throughout your aesthetic transformation.
Overcoming Personal Obstacles: Aesthetic Confidence is deeply personal, and we acknowledge that everyone faces their own unique obstacles when it comes to improving their appearance. The NatraLook process encourages open dialogue, allowing you to discuss and work through any concerns or reservations you may have. Dr. Miller will provide expert advice and help you overcome these obstacles, ensuring a positive experience.
Unified Vision of Desired Result: NatraLook ultimately aims to create a Unified Vision of your desired outcome. By fostering a strong doctor-patient relationship and maintaining clear and open communication, Dr. Miller ensures that both you and he understand your aesthetic goals and expectations. This shared understanding paves the way for a successful and satisfying transformation.
Choose Dr. Philip Miller for Your Facial Plastic Surgery Journey
When it comes to achieving your desired aesthetic, Dr. Philip Miller's innovative consultation processes, Unified Vision and NatraLook, offer a unique and comprehensive approach. With his expertise in facial plastic surgery and commitment to patient satisfaction, Dr. Miller can guide you through each step of the journey, ensuring that you achieve your aesthetic goals while feeling supported and confident.
Contact our office in NYC today to schedule your personalized consultation and take the first step toward your aesthetic transformation. Together, we will create a Unified Vision of the results you desire.
Settle for Nothing But the Best Facial Plastic Surgery
Services >
Aesthetic Confidence
®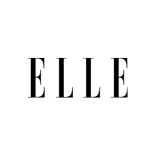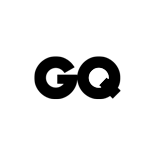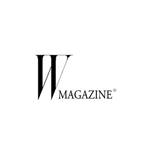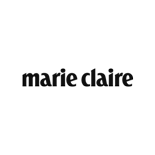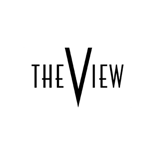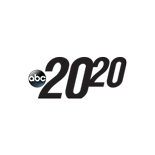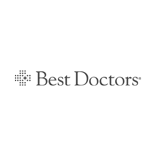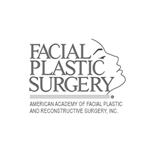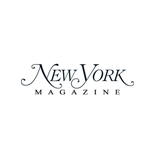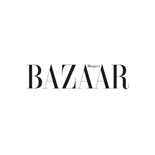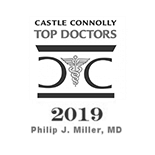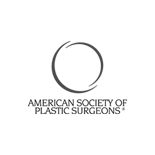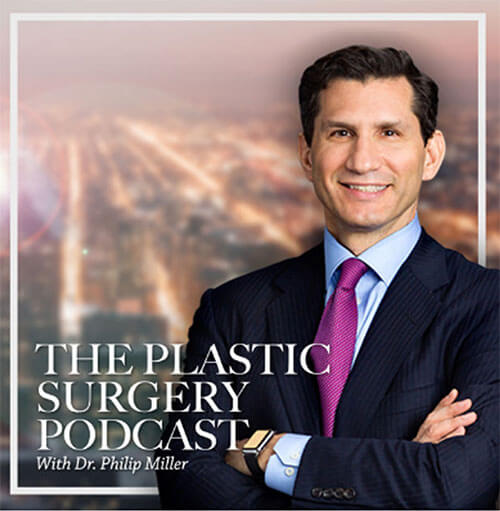 The Plastic Surgery Podcast with Dr. Philip Miller
Tune into The Plastic Surgery Podcast, hosted by facial plastic surgeon Dr. Philip Miller. Dr. Miller is here to answer your questions, de-mystify plastic surgery, and help you feel more knowledgeable and empowered about any procedure performed at our center.
The Plastic Surgery Podcast
View all Episodes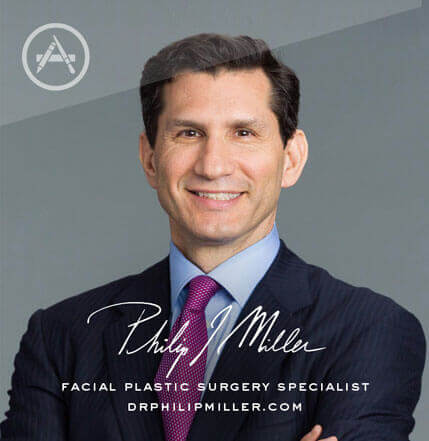 Plastic Surgery w/ Dr. Miller
If you're thinking about getting a lift, nip, or tuck, this app is for you. It's the most comprehensive pocket encyclopedia of plastic surgery terms, before and after photos, and visualization tools to help you really know what to expect from a procedure, including seeing potential results on your own photo. This app is only available on the App Store for iOS devices.
View in Ap

p Store >