G.I. Jaw® (Jawline Augmentation)
If you're a man who wants to define or contour your body, you have choices: a better diet, an enhanced workout regimen, and/or a cosmetic procedure like liposuction. It's the same for your skin: you can improve your skin tone by hydrating it with moisturizers, protecting it from the sun, and/or treating it with a cosmetic procedure. But what if you want to chisel your facial features? A diet or working out almost rarely helps, however, a cosmetic procedure could give you some wonderful results.
To truly enhance your chin or sharpen your jawline, there's only one great option – the G.I. Jaw® procedure.
Invented by New York facial plastic surgeon Dr. Philip J. Miller, the non-surgical and innovative G.I. Jaw® procedure enhances your jawline and chin to create the chiseled appearance you want and others desire.
The G.I. Jaw® is a classic look for men. Sharp jawbone. Square chin. Telltale signs of masculinity that are often associated with strength and attractiveness. It's why 54% of all chin augmentation and jaw enhancement procedures performed in the United States are for men according to the American Society of Plastic Surgeons.
Under the expertise of Dr. Miller in NYC, you can achieve an ideal jawline and facial shape without surgery and get the facial features you desire, including:
Facial symmetry

Square chin

Strong, muscular jaw  

Sharp, well-defined cheekbones
Before and After G.I. Jaw® Jawline Contouring Photos
*Patient results can vary
What Is the New York G.I. Jaw® Procedure?
The G.I Jaw® procedure, trademarked by Dr. Miller, is specifically designed to enhance your already-attractive features by outlining the jawline, augmenting existing structures, and supplementing areas of the face. This procedure sharpens both the angle of the mandible and the area underneath the jaw to create a more defined jawline.
Dr. Miller's innovative procedure can include any one (or a combination) of the following:
When using implants, Dr. Miller is able to reshape the overlying soft tissue without interfering with the bony structure of the face. This minimally invasive method results in a reshaped face with more prominent, well-defined features.
When implants are not used, there is little to no downtime. Recovery is shorter and more tolerable, advantageous for those with a busy schedule.
Who Is a Candidate For Jawline Augmentation?
Almost any man is eligible for a G.I. Jaw® through Dr. Miller's expertise and his innovative procedure, including those:
Aiming for a more defined, shapely jawline

Seeking a sculpted transition between the jaw and neck

Dissatisfied with their "weak" chin

In relatively good overall health
Why Enhance the Jawline?
Traditionally and biologically, a strong jawline has always given men an advantage both physically and psychologically.
In modern terms, social media helps drive the decision to have a chiseled jaw. Men see themselves every day on Twitter, Instagram, Facebook, or Snapchat and are not satisfied with their appearance, particularly in the areas of the jaw, chin, and submental area beneath the chin
Strengthening the jawline can also do the following:
Give him a fitter, healthier-looking appearance

Enhance overall attractiveness

Make a man feel more confident
What to Expect from the Jawline Implant Procedure in NYC
An in-person consultation with Dr. Miller is the best way to determine what treatments you need to meet your aesthetic goals. Dr. Miller's NatraLook® Experience is a collaborative consultation that enables you to create a unified vision of your expected results.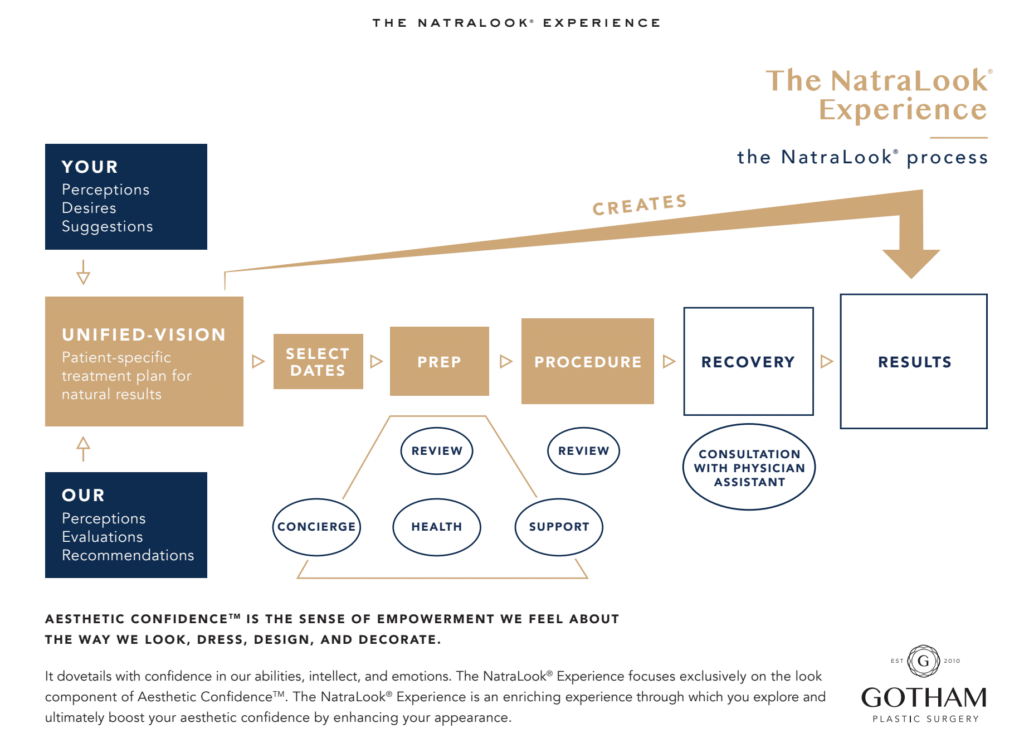 For example, the injectable facial filler Voluma could be part of the procedure to lift, define, and/or enhance a jawline for a more masculine appearance. It can be injected along the jaw to fill it out or directly under the chin to give it more prominence. These injections typically take no more than 30 minutes and have effects for up to 12 months.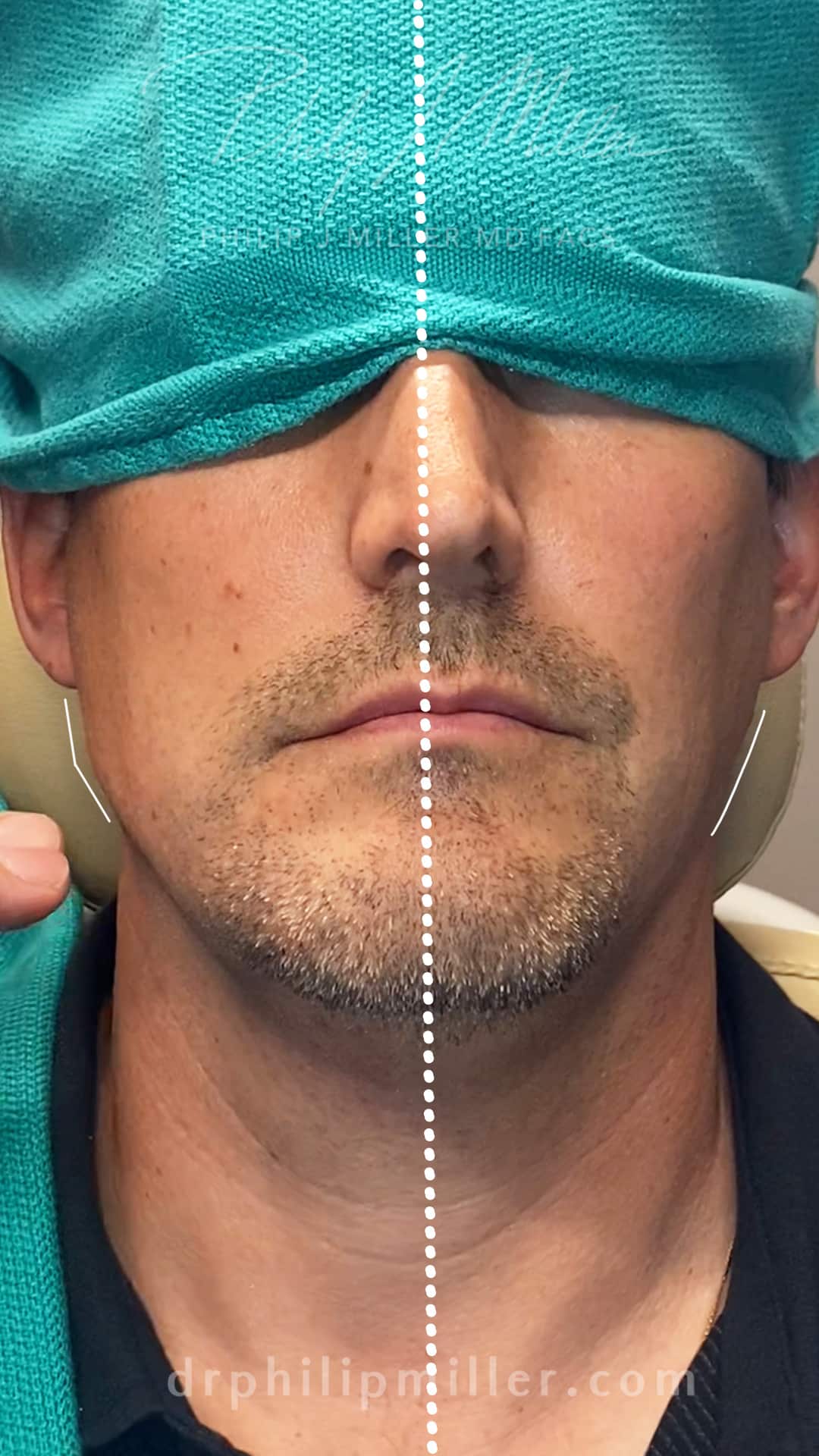 Fat-fighting Kybella injections, formulated with synthetic fat-melting deoxycholic acid, destroy fat cells to reveal a more sculpted jawline and better chin profile, perfect if you have a double chin. A series of treatments is needed with this technique and results take several weeks. Kybella is often a great choice to combine with fillers or implants to achieve a chiseled jawline.
If you have the Neck-Tite™, radiofrequency-based procedure, to firm up the skin on your neck and underneath the chin,  treatment can take up to an hour+. It further revealed a defined jawline and chin that can last for 12 months or more with proper diet and regular exercise.
Within weeks or months, as your body adjusts and heals, men who have undergone the G.I. Jaw® procedure can expect:
A wider lower facial shape

A stronger, more defined profile

More confidence and self-esteem
Are There Side Effects?
The minimally invasive chin and jaw injections are advantageous in that side effects are often mild, resolving themselves in 7-10 days. These may include swelling, bruising, soreness, redness, and itching.
Implants, Kybella or the Neck-Tite™ radiofrequency-based treatment incurs almost no downtime or discomfort, but could result in minor, temporary swelling, numbness, soreness, or redness.
Manhattan Jawline Contouring FAQs
What is the G.I. Jaw® procedure?
Invented and trademarked by Dr. Miller, the minimally invasive and personally tailored procedure could include a series of facial filler injections, implants, radiofrequency therapy, and fat-melting treatment to give a man a more masculine and chiseled appearance.
What are the expected results and how long do they last?
By chiseling the jawline and sharpening the cheekbones through a variety of treatments, a man can have a mo masculine and attractive appearance. Named after soldiers who have such features, the treatment gives a strong and muscular appearance. Depending on your treatment, results typically last for 12 months or longer if you follow a good workout regimen and a healthful diet. Facial implants create permanent results for jawline augmentation.
Is there any pain or downtime?
Depending on the extent of the treatment that is performed, the procedure is well tolerated and incurs little to no downtime. For example, the facial filler injections are administered with ultrafine needles, which feel like nothing more than pinpricks or, as described by patients, a rubber band snapping on the skin. If you undergo the Neck-Tite therapy, there is almost no discomfort or downtime, as the gentle nature of the therapy involves nothing more than radiofrequency waves being delivered to the skin to tighten and firm it.
Are there any side effects?
The injectables and Neck-Tite may result in mild soreness, swelling, bruising, itching, numbness, and redness, all of which should resolve in 1-2 weeks.
Am I a good candidate?
If you are in relatively good overall health, want a more defined jawline, a sculpted jaw/neck area, and a stronger-looking, more prominent chin, then you are a good candidate for this procedure.
How much does the procedure cost?
Because the G.I. Jaw® procedure is customized for each patient, cost varies. You may choose to undergo fewer stages of the procedure than another man, which could minimize your cost considerably. To know for sure, schedule a consultation with Dr. Miller to discuss your goals and which techniques would be necessary to achieve them.
To learn more about jaw contouring procedures, visit ncbi.nlm.nih.gov
To Know More about the G.I. Jaw® Procedure, Contact Dr. Miller
For men interested in reshaping their lower face, the G.I. Jaw® procedure could be the ideal way to achieve it. For more information about the procedure, schedule a consultation with New York facial plastic surgeon Dr. Miller by calling (646) 791-3025 or visiting us online.
Next, learn about Juvéderm.
Settle for Nothing But the Best Facial Plastic Surgery
Services >
Aesthetic Confidence
®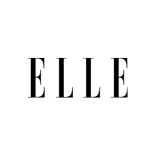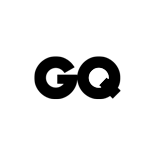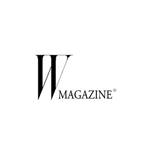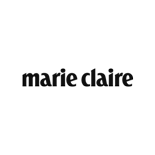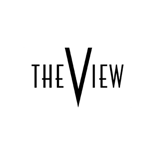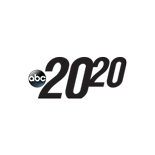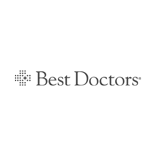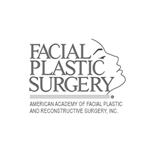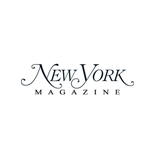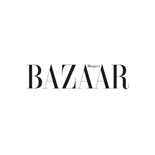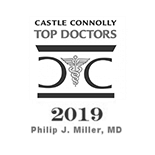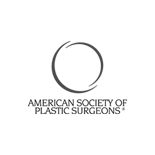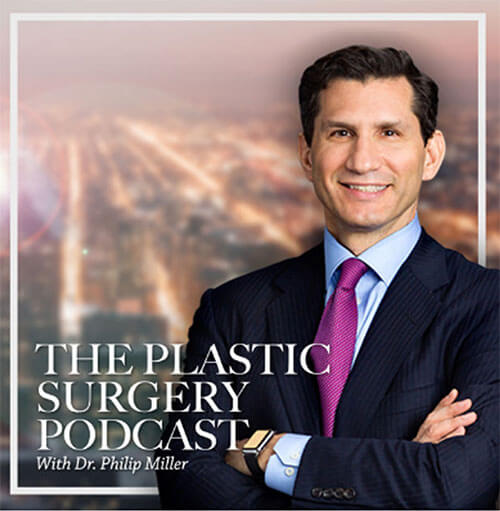 The Plastic Surgery Podcast with Dr. Philip Miller
Tune into The Plastic Surgery Podcast, hosted by facial plastic surgeon Dr. Philip Miller. Dr. Miller is here to answer your questions, de-mystify plastic surgery, and help you feel more knowledgeable and empowered about any procedure performed at our center.
The Plastic Surgery Podcast
View all Episodes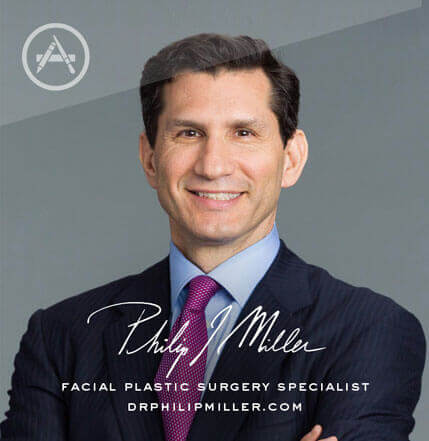 Plastic Surgery w/ Dr. Miller
If you're thinking about getting a lift, nip, or tuck, this app is for you. It's the most comprehensive pocket encyclopedia of plastic surgery terms, before and after photos, and visualization tools to help you really know what to expect from a procedure, including seeing potential results on your own photo. This app is only available on the App Store for iOS devices.
View in Ap

p Store >