Spreader Grafts Rhinoplasty in New York
The placement of spreader grafts is a surgical maneuver commonly used for functional and aesthetic enhancement in rhinoplasty and revision rhinoplasty procedures. A spreader graft is harvested from the patient's own cartilage and is strategically positioned to either prevent nasal valve collapse, improve airflow, or help restore a more aesthetically pleasing nasal shape.
Rhinoplasty spreader grafts allow double board-certified facial plastic surgeon, Philip J. Miller, MD, FACS, to restructure and recontour the nose, strengthening its foundation to retain proper nasal function, as well as an ideal cosmetic outcome.
What Are Spreader Grafts in Rhinoplasty?
The nose is made up of a top third, a middle third, and a bottom third (the tip). The middle third is composed of cartilage, which bends like your ear. If bent too far, it can break. Both horizontal and vertical cartilage make up this area of the nose.
The cartilage plays a crucial role in enabling the nose to breathe properly and comfortably, while preventing nasal obstruction. If the horizontal cartilage is too narrow, you may have problems breathing. A surgeon can use bilateral spreader grafts to make the nose wider during a septoplasty. This procedure involves placing the graft between the septum and the side or lateral walls of the nose to open that area. Septoplasty spreader grafts also support the side walls of the nose to prevent them from collapsing over time.
Grafts may also be used to widen the nose for a better aesthetic result, creating a more refined contour line from the forehead to the frontal tip (dorsal line). They are typically created using the patient's own cartilage to enable more seamless incorporation into their nasal anatomy without the risk of rejection. Common donor sites are the nasal septum, ears, and sometimes, the ribs.
What Do Spreader Grafts Treat?
Spreader grafts are often used for:
Correcting asymmetry issues in the middle third of the nose
Refining the nasal tip
Performing alar base reduction
Strengthening the middle third of the nose after hump removal or revision rhinoplasty
Improving the airway at the nasal valve
Reconstructing a broken nose
Rebuilding a collapsed middle third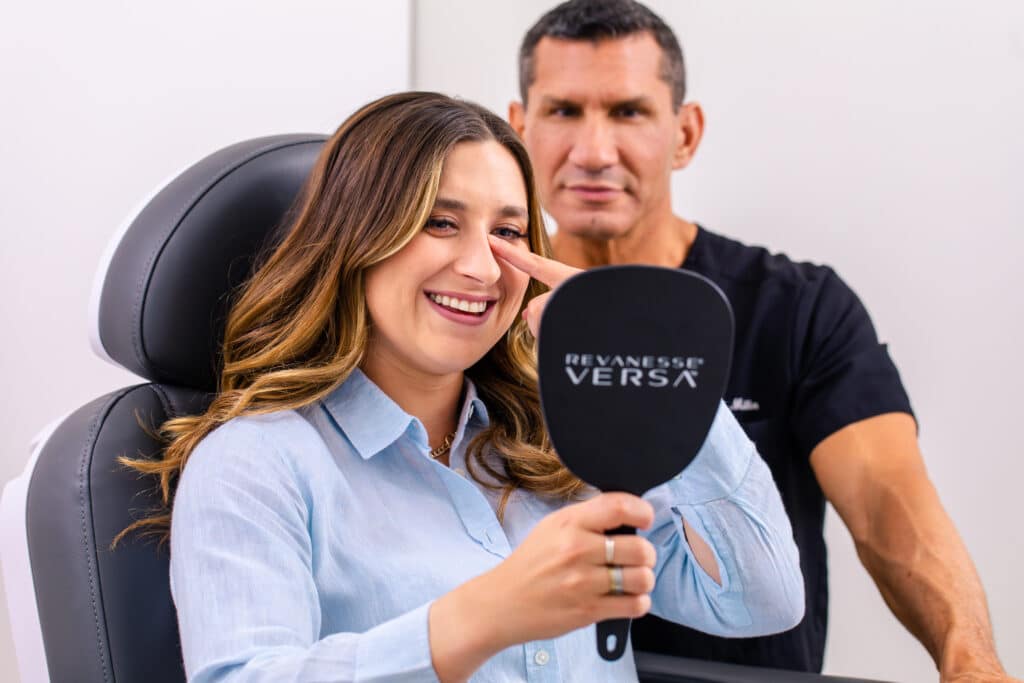 How Spreader Graft Nose Surgery is Performed
After obtaining the cartilage that will be used for the procedure, Dr. Miller will create a customized spreader graft based on the specific needs of the patient. Placement of the spreader graft can be performed using either a closed or open rhinoplasty approach.
The open approach is more common because it allows for better access to the middle vault of the nose. This procedure requires a small incision across the columella (the tissue between the nostrils) to lift the skin and expose the nasal structure. The open technique allows for more accurate placement of the spreader graft. After placement, the graft is sutured into its new location.
Recovery After Spreader Graft Surgery
After placement of rhinoplasty spreader grafts, patients usually return to work and normal activities within three weeks. However, Dr. Miller recommends no strenuous physical activity for 3-6 weeks. You will begin to see the swelling and bruising disappear within 2-3 weeks, at which time you will start to appreciate the results.
Full results usually take 6-12 weeks to be seen while your healing will continue for the entire first year. Dr. Miller and his team will follow you through this entire process, but please be patient to see the final results.
Spreader Grafts in Manhattan, NYC
Dr. Miller is an expert double board-certified facial plastic surgeon in Manhattan, New York, and New Orleans, Louisiana. He has an artist's eye and touch and is one of the most skilled practitioners of facial rejuvenation procedures, including rhinoplasty and the specialized technique of spreader grafts placement.
Dr. Miller has performed thousands of nose job procedures and has decades of experience with rhinoplasty patients. He will create custom treatment plans utilizing minimally-invasive techniques and advanced technology to help patients achieve the best version of themselves.
Dr. Miller offers a proprietary consultation process called NatraLook, which expands the typical plastic surgery experience into a safe, collaborative environment where you can explore your aesthetic confidence. This opportunity allows you and Dr. Miller to create a unified vision for your results and the safest, most natural outcome possible. To schedule a consultation with Dr. Miller, contact our New York City plastic surgery clinic today.
Settle for Nothing But the Best Facial Plastic Surgery
Services >
Aesthetic Confidence
®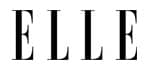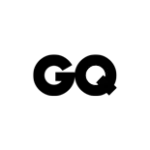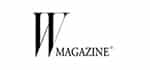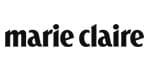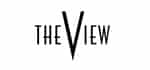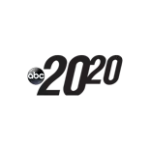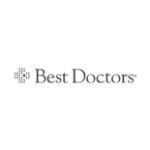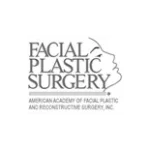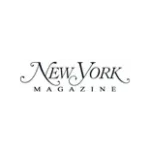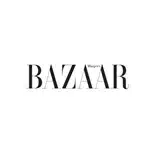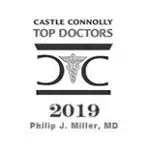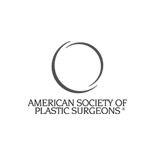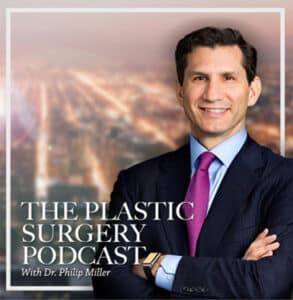 The Plastic Surgery Podcast with Dr. Philip Miller
Tune into The Plastic Surgery Podcast, hosted by facial plastic surgeon Dr. Philip Miller. Dr. Miller is here to answer your questions, de-mystify plastic surgery, and help you feel more knowledgeable and empowered about any procedure performed at our center.
View all Episodes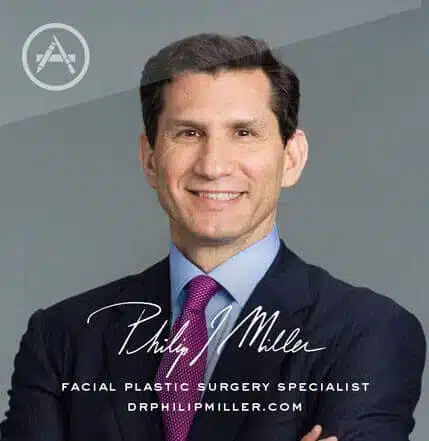 Plastic Surgery w/ Dr. Miller
If you're thinking about getting a lift, nip, or tuck, this app is for you. It's the most comprehensive pocket encyclopedia of plastic surgery terms, before and after photos, and visualization tools to help you really know what to expect from a procedure, including seeing potential results on your own photo. This app is only available on the App Store for iOS devices.
View in App Store