RHA Dermal Filler
Dermal fillers are known for restoring volume and diminishing lines and wrinkles in the face and neck, but the new RHA line of dermal fillers is the first and only to be FDA-approved for treating dynamic wrinkles. Previously, neuromodulators were the only injectable treatment designed for addressing dynamic wrinkles, and dermal fillers couldn't keep up with the constant movement of the face. RHA—or Resilient Hyaluronic Acid—dermal fillers (RHA® 2, RHA® 3, and RHA® 4) are the exception.
As a double board-certified facial plastic surgeon, Dr. Philip Miller remains at the forefront of cosmetic treatments for the face and neck, both surgical and non-invasive. Dr. Miller is recognized as an expert in facial rejuvenation, and he often combines treatments to help each patient reach their individual goals. His proprietary Miller Lift accomplishes non-surgical facelifts using the combination of neuromodulator and dermal filler injections in his New York City office.
What is RHA?
RHA is made up of resilient hyaluronic acid, a natural substance found in the skin. Due to the gentle manufacturing of these fillers, they are able to retain the natural structure of the HA, providing the skin moisture, volume, and structure. The dynamic nature of the fillers allows them to adapt to your facial movements and expressions so you won't have to worry about injections leaving you with a stiff, unnatural appearance.
Everyone moves their faces to talk, smile, and chew, and these repetitive movements create wrinkles. As you age, these wrinkles remain even when your face is at rest. These wrinkles are called dynamic wrinkles. Dr. Miller injects the RHA filler into the mid-to-deep dermis or deep dermis to superficial subcutaneous tissue, targeting the dynamic wrinkles you're seeking to address. The filler closely mimics the HA found in the skin, allowing them to easily move with your face, without restricting it.
RHA 2: For Dynamic Moderate Wrinkles
If your dynamic wrinkles are just beginning to appear, RHA 2 might be the filler you need. This dermal filler is injected into the mid-to-deep dermis to treat dynamic wrinkles of the upper face, such as forehead lines, crow's feet, and glabella lines. It can also be used as a lip filler as well as a treatment for wrinkles and lines around the mouth.
RHA 3: For Severe Dynamic Wrinkles
More severe dynamic wrinkles like nasolabial folds (vertical lines extending from the nose to the mouth) and perioral lines (vertical lines about the upper lip) can be treated with RHA 3. It can also work well for lip and cheek augmentation, as it's injected into the mid-to-deep dermis.
RHA 4: For Dynamic Extended Areas
RHA 4 is the most robust of this line of dermal fillers. It can be injected deeper than the others, into the deep dermis to superficial subcutaneous tissue of the face, enabling it to correct deep skin depressions where wrinkles have formed or volume has been lost in the cheeks and midface.
What to Expect During Your RHA Filler Procedure
An RHA treatment session is similar to other dermal filler injection appointments. Dr. Miller will examine your face and discuss your goals in detail during your consultation and let you know at that time how much filler he will use and in what areas. Dr. Miller uses the smallest possible needles in his Manhattan office, ensuring the most comfort possible for patients. RHA fillers themselves contain a small amount of local anesthetic (lidocaine) to minimize discomfort. We also offer topical numbing cream and ProNox if you would like it. You will most likely see results immediately.
What is the Recovery Like?
Most patients return to regular activities immediately following their treatment. Because no anesthesia is used, you will be allowed to drive yourself home. You may experience some redness, swelling, or bruising at the injection sites, but this is temporary.
What to Expect During Your RHA Consultation
Dr. Miller guides all patients through the unique Natralook Process. This enriching experience helps patients see all the possibilities available to them for boosting their confidence through appearance-enhancing procedures. You will be able to talk through what you'd like to alter, and Dr. Miller will be able to share whether RHA dermal fillers are right for you or if another treatment or combination of treatments will better help you reach your goals and achieve the highest level of confidence in yourself.
The Ideal RHA Candidate
The best candidates for RHA dermal filler injections are those 22 years or older who wish to see aging symptoms disappear with a quick, relatively comfortable treatment. Those with moderate to severe wrinkles and volume loss can benefit from RHA fillers.
Schedule A Consultation with Philip Miller, MD, FACS Today
If you are ready to treat your fine lines and wrinkles, schedule a consultation in our New York City office today.
FAQs
Q:
Do RHA Dermal Filler treatments hurt?
A: Most patients say dermal filler injections are very tolerable, and many say they don't feel anything during a treatment session. This is due to the tiny needles Dr. Miller uses, the lidocaine that is incorporated into the filler, and Dr. Miller's experience and skill in injecting fillers. You may request topical numbing cream, ice, or ProNox before your treatment.
Q: When can I return to work?
A: You may return to work immediately after your treatment session. Because mild redness, swelling, or bruising at the injection sites may occur, you should plan your treatments to be at least two weeks prior to any special events.
Q: Could another treatment be better suited for me?
A: Dr. Miller offers several wrinkle reduction treatments in his New York City office, and he will recommend the option best-suited for your goals and budget.
Settle for Nothing But the Best Facial Plastic Surgery
Services >
Aesthetic Confidence
®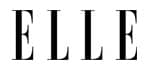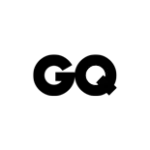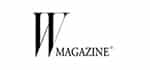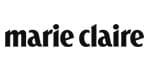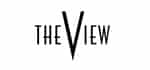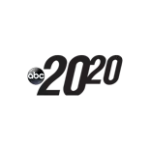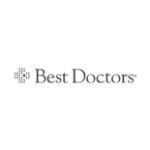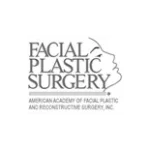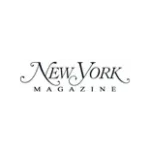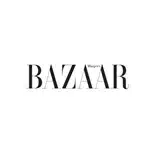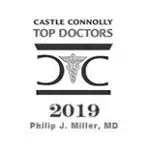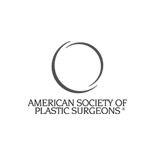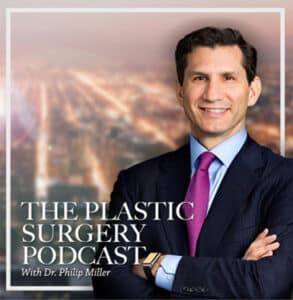 The Plastic Surgery Podcast with Dr. Philip Miller
Tune into The Plastic Surgery Podcast, hosted by facial plastic surgeon Dr. Philip Miller. Dr. Miller is here to answer your questions, de-mystify plastic surgery, and help you feel more knowledgeable and empowered about any procedure performed at our center.
View all Episodes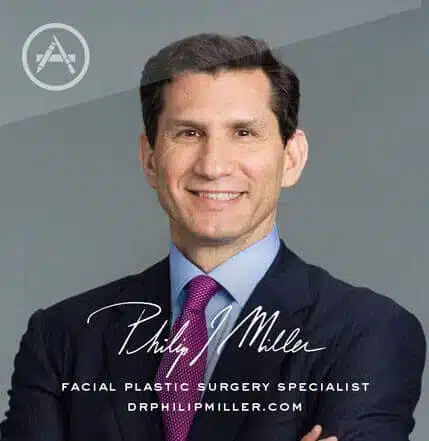 Plastic Surgery w/ Dr. Miller
If you're thinking about getting a lift, nip, or tuck, this app is for you. It's the most comprehensive pocket encyclopedia of plastic surgery terms, before and after photos, and visualization tools to help you really know what to expect from a procedure, including seeing potential results on your own photo. This app is only available on the App Store for iOS devices.
View in App Store