Reviews
As a renowned facial plastic surgeon, Philip J. Miller, MD, FACS draws in patients from all around the world who want to achieve beautiful, natural-looking results. Dr. Miller excels at creating comprehensive treatment plans that are tailored to each and every patient's unique needs and goals, producing stunning results that exceed patient expectations.
But don't take our word for it! Read what patients are saying about Dr. Philip Miller and his team in New York City. No celebrity endorsements, just regular people like you!
To schedule a consultation with Dr. Miller and his team, please call us or contact us online today.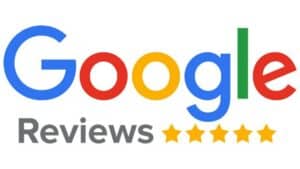 January 2018 ★★★★★
Kaylyn Plum, Dr. Miller's PA, is the best! She is exceptionally knowledgeable, patient, explains everything in great detail, and makes you feel like you are in the best hands, which you are -- hers! Her cosmetic and CoolSculpting procedures are second to none. I highly recommend her!
January 2018 ★★★★★
Dr. Miller, Kelly, and his entire staff was the BEST discovery I ever found in New York (and I've been living here for 10 years)! Seriously, words can't even describe how thankful I am for finding Dr. Miller and his team. I am an extremely picky person (with everything really) but especially when it comes to procedures and who I let trust, and from the moment I met Dr. Miller I knew my search was over and I found THE ONE! I've been a patient of Dr. Miller's for over a year now and I'm truly blessed and lucky to be considered a member of the family! Please go and schedule a consultation visit with Dr. Miller, you won't be let down I can 100% ensure you!
January 2018 ★★★★★
Dr. Miller is a very kind and patient doctor. I went to see him today after having a bad facial accident and I left feeling like a totally new person. He was patient and took his time listening to every one of my concerns and explained everything that was going on thoroughly. Dr. Miller is also a very honest doctor and didn't push me to have any extra procedures. He was very sympathetic to what happened to me and very caring. His staff is great and each and every one of his staff is wonderful and adds to his practice. He even has a PA skin specialist on staff that was so kind and helped me with my concerns. She helped advise me on what to use so I could face the public and head out the door. I feel lucky that I was able to be seen right away and I thank Joseph and his office staff for giving me this appointment. Thank you, Dr. Miller, for giving me peace of mind and helping me get my dignity back.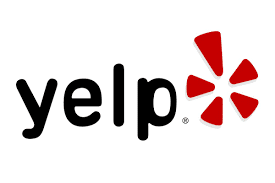 Yelp Recommended Reviews for Dr. Philip J. Miller - 5 Stars
12 Reviews - Dr. Philip Miller on Yelp.com

★★★★★
2/18/2019
I got a rhinoplasty a few weeks ago and I am already loving the result. I know it's swollen and it's not the final result, but I love what I see already. I spent years walking around with a dysfunctional nose! I am so happy to be able to finally breathe! Dr. Miller and Marissa and all of the staff were so lovely and encouraging and also guided me through . many questions, both before and after the surgery. I am very happy.
★★★★★
2/15/2017
I recently went to Kaylyn for a Fractora treatment. I was pretty nervous prior to receiving the treatment since I hadn't done any cosmetic procedures before. Kaylyn was amazing! She made sure to explain what was going to take place during the procedure so I felt more comfortable and at ease. The procedure was quick and easy and took about 45 minutes.
After the treatment, she explained to me what to expect for downtime and put me on a great post care and anti-aging regimen. Within two weeks, I saw that my pores, pigmentation and lines and wrinkles were less noticeable.
Since I loved the results of my first Fractora, I scheduled my second treatment two months after my first. The results have been outstanding. I saw a significant decrease in my pore size ( about 50% smaller than pre Fractora) complexion, lines, and wrinkles along with improvements to my tone and texture. I am a die-hard fan of Kaylyn, Dr. Miller, and Fractora!

★★★★★
1/30/2015
I went to Dr. Miller for Botox and fillers this week. He took his time to explain the asymmetries he wished to correct, he then marked out the areas he was going to put filler to ensure precise placement, I have had Botox and fillers but no one ever mapped out my face like that. Kelly is awesome, she took my pictures and numbed me, she is very sweet, they both made me feel very comfortable. I was only slightly swollen for a couple of days, not bad at all. Dr. Miller's injections were spot on, I look great! I got a syringe of Voluma in my cheeks to enhance my cheekbones, Restylane in my upper lip for a little more pouty look, and Botox in between my brows and crows feet which slightly raised my brows. I couldn't be happier, I look great! Thanks, Dr. Miller, and team! :)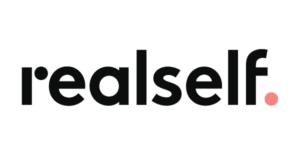 RealSelf Reviews for Dr. Miller - 4.7 Stars
2HealthandHappiness- December 2017 – Rhinoplasty – ★★★★★
I am very pleased with the results and the quality care that I received from Dr. Miller. I reached out to him because I use a CPAP to sleep at night but during the day I often felt I had poor nasal airflow. During my initial consultation, I learned I had a deviated septum which was one issue contributing to poor nasal airflow. He offered his recommendations and successfully performed on me a rhinoplasty, septoplasty, and turbinoplasty. My breathing has improved significantly and my nose looks amazing! Dr. Miller is attentive, responsive and is an excellent communicator so I was well informed throughout each step of the process. I was nervous about surgery due to my pain sensitivities but his confident and professional demeanor helped me find the courage I needed to face my fears. Bottom line, Dr. Miller is an excellent doctor with an outstanding team!
nyc11223 – November 2017 – Cheek Augmentation – ★★★★★
I went to see Dr. Miller for some filler treatment in my cheekbone area. As a male, I was nervous that it would make my face look too feminine but Dr. Miller and Kelly assured me he knows exactly how much to use/where for males. Dr. Miller and Kelly were so easy to talk to and understanding. The filler came out perfect, a slight but great change for my face. Thanks to both Dr. Miller and Kelly for being so professional and honest with me!
jennnnna.b – October 2017 – Rhinoplasty – ★★★★★
When I met Dr. Miller and his staff I immediately felt I was where I was supposed to be. I truly felt understood and confident that Dr. Miller would be able to give me the nose I always wanted and dreamed of. I had a rhinoplasty one week ago today. So far, my results look amazing! Myself as well as my family and friends are blown away and I have to keep reminding them (and myself) that the best results are yet to come as swelling continues to reduce and more healing takes place. Not only is Dr. Miller an excellent facial/rhinoplasty surgeon, he also has a heart and demonstrations compassion towards patients and I was able to pick up on this right away. Dr. Miller and his entire staff were all AMAZING individuals and I feel such gratitude for finding them! The next person I met was always more pleasant than the person I had met before and to me, this means that they really, truly understand how people FEEL about their bodies and appearances. Not to mention, the entire process starting with the consultation through post-op has been seamless. They all have already had such an impact on my heart.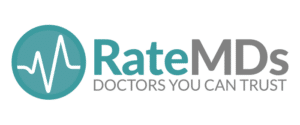 Over 250 reviews
Review Submitted January 8, 2018
Avg. Rating – ★★★★★ (5 stars)
Staff 5    Punctuality 5    Helpfulness 5    Knowledge 5
Dr. Miller is just outrageously, aaaahhhhhmmmmaaazzzinnnnggggggg!!! Kelly is the sweetest, most fabulous gal!!! Knowledgeable staff !!! Your go-to place to feel and look smashing!
Review Submitted December 22, 2017
Staff 5    Punctuality 5    Helpfulness 5    Knowledge 5
Dr. Miller is an artist! I went to him on a trip to NYC and he did not disappoint. He is personable and has a natural aesthetic eye. Staff is amazing, I have found my forever home!
Review Submitted December 18, 2017
Staff 5    Punctuality 5    Helpfulness 5    Knowledge 5
Dr. Miller is attentive, responsive and excellent communicator. My experience from start to finish was amazing. I am very pleased with my results and the excellent quality care I received from Dr. Miller and his outstanding team.Review Submitted December 18, 2017
Staff 5   d Punctuality 5    Helpfulness 5    Knowledge 5
I have been going to Dr. Miller for several years now and always have an amazing experience. Kelly and Dr. Miller are so trustworthy and always make me feel comfortable. If you want natural looking results, then look no further.
nycstatenisland - 3 months ago – Rhinoplasty – ★★★★★
After reading Dr. Miller's published articles and his comments on his osteomities (including the technique he performs) I knew he was the only one going to touch my nose. Everything discussed during the consultation came to fruition when my cast came off. The bridge was perfection for Me. Unfortunately, I hit my nose pretty bad in an accident the night after the cast was off and caused the sides to widen a bit. I returned to him distraught and he suggested I waited 6 months. That mark hit and my tip tightened beautifully. Regardless, I asked him to fix the slight bump On the side. Even though he did his service and gave me exactly what I wanted in the first place, he agreed to go in one more time so I didn't have to regret that accident. I go back in November and I have no doubt in his knowledge or talent. Let's not forget the AMAZING staff for being so patient with me and understanding.
nycinlondon - 4 months ago – Rhinoplasty – ★★★★★
Dr. Miller performed a tiplasty on me last month. I had a nose that was continually drooping and becoming more flat/depressed-looking with every passing year. Unlike other surgeons I had consulted with who insisted my nose needed to be broken to achieve the result I wanted, Dr. Miller immediately dismissed that, saying that my nose was fine otherwise and he could fix the problem I presented without breaking my nose. I appreciated that he and his staff were extremely friendly, professional, and quite frankly, fun to be around. He even called me a few hours after my surgery to check in on me, which I cannot remember any surgeon ever having done before. All in all, I was apprehensive about having plastic surgery, and after my experience, my only regret is that I didn't do it sooner!
Highly Rated Facial Plastic Surgery in New York
Whether you're from Manhattan or Malibu, Monaco or Mozambique, or anywhere in between, come see what makes Dr. Miller so unique. Dr. Miller puts his years of training, experience, and expertise to work in helping you face the world with renewed confidence and self-esteem.
To schedule a consultation, please call us or contact us online.
Next, visit our photo gallery.
Settle for Nothing But the Best Facial Plastic Surgery
Services >
Aesthetic Confidence
®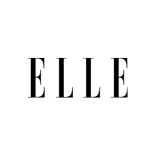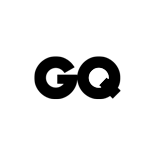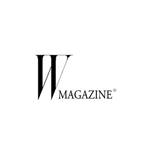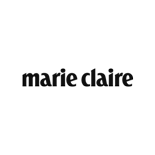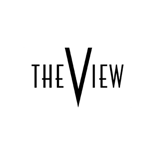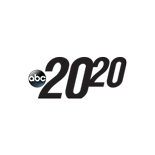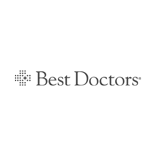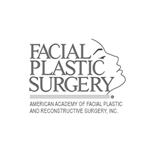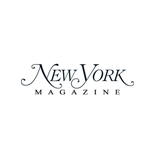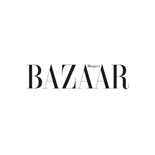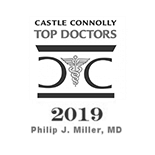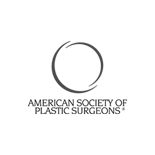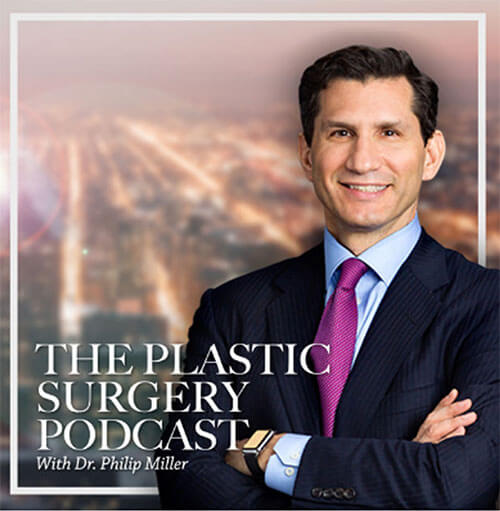 The Plastic Surgery Podcast with Dr. Philip Miller
Tune into The Plastic Surgery Podcast, hosted by facial plastic surgeon Dr. Philip Miller. Dr. Miller is here to answer your questions, de-mystify plastic surgery, and help you feel more knowledgeable and empowered about any procedure performed at our center.
The Plastic Surgery Podcast
View all Episodes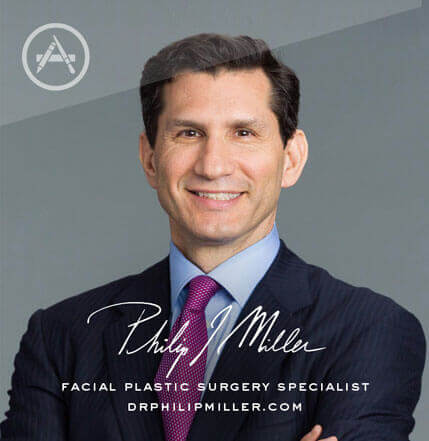 Plastic Surgery w/ Dr. Miller
If you're thinking about getting a lift, nip, or tuck, this app is for you. It's the most comprehensive pocket encyclopedia of plastic surgery terms, before and after photos, and visualization tools to help you really know what to expect from a procedure, including seeing potential results on your own photo. This app is only available on the App Store for iOS devices.
View in Ap

p Store >