Vertical Facelift in New York
If you'd like to achieve a natural-looking, youthful appearance while improving your complexion, a vertical facelift may be the right choice for you. This procedure diminishes common side effects of the aging process such as creases, wrinkles, and jowls while addressing skin laxity in the mid and lower face to turn back the clock on your appearance.
A vertical facelift is just one option for patients looking for full facial rejuvenation. This procedure is often recommended for patients who are noticing signs of aging in the mid and lower face and may be combined with other procedures like a neck lift or eyelid lift to produce comprehensive results.
What can a vertical facelift do for me?
A vertical facelift targets signs of aging in the mid and lower face to achieve a naturally youthful appearance. This procedure addresses the same concerns targeted in a traditional facelift but uses a revolutionary technique to pull the skin in a vertical, rather than lateral direction for a more natural-looking result. People who undergo a vertical facelift enjoy numerous aesthetic benefits, such as:
Fewer signs of aging in the middle of the face
Reduced excess skin and improved skin elasticity
Less pronounced fine lines, wrinkles, and jowls
Defined cheekbone and jawline contours
What areas can be treated by a vertical facelift?
A vertical facelift is ideal for targeting the middle and lower portions of the face. This procedure may improve the definition of your jawline, minimize loose skin, diminish wrinkles and jowls, and elevate drooping cheeks. The vertical technique ensures a more natural result, preventing the windswept facelift outcome patients used to get. This procedure repositions fat and tissue to restore definition to the midface and along the jawline.
Vertical facelift before and after
Viewing vertical facelift before and after photos is a great way to determine how this procedure may address your own cosmetic concerns. Take a look at some of these examples to determine whether a vertical facelift might be the right choice for you.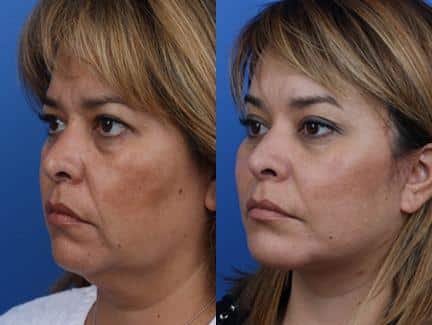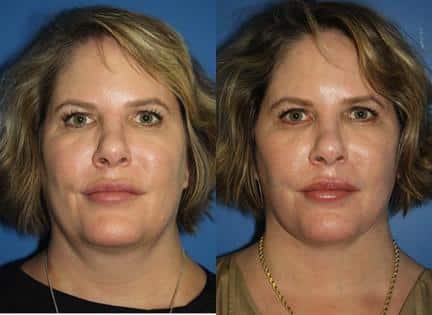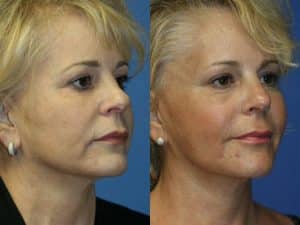 Why choose Dr. Miller for my vertical facelift procedure?
Double board-certified
More than 2 decades of experience
Focus on cosmetic facial procedures
Customized treatment plans
Natural results
Multiple facelift options
When you schedule a consultation for a vertical facelift, Philip J. Miller, MD, FACS will take you through his NatraLook process to gain a better understanding of your desires and concerns and to come up with the best option for your specific needs. He offers compassionate and meticulous care to his patients at his Manhattan, New York, and New Orleans, Louisiana, cosmetic surgery clinics.
Vertical facelift FAQ
1. What is a vertical facelift?
Similar to a traditional facelift, vertical facelifts address undesired signs of aging such as sagging skin, wrinkles, and jowl formation. The main difference is that this revolutionary procedure utilizes a vertical skin pull, rather than the traditional horizontal pull, to provide a more natural-looking result. A vertical facelift focuses mainly on the middle and lower portions of the face.
2. How much does vertical facelift cost in NYC?
When giving an estimate of a vertical facelift price, it's important to remember that several factors can affect your overall costs, such as receiving additional services, fillers, or surgeries. Generally, a vertical facelift surgery cost in New York can range anywhere from $5,700 to $40,000. It is best to schedule a consultation with Dr. Miller to determine what your specific needs will be and what the total price will amount to.
3. How will the procedure go?
Before your vertical facelift procedure begins, Dr. Miller will ensure that you feel relaxed, comfortable, and informed. After applying the necessary anesthesia, incisions are made along the hairline in order to improve cheek contour and malar fat pad positioning with absorbable sutures. Small incisions are also made near the ears to remove excess skin in the mid and lower half of the face and to redefine the jawline.
Deeper skin tissues are lifted vertically and repositioned in an upward direction to achieve tighter, more youthful-looking skin. Surgical drains may be inserted to prevent fluid accumulation, but are removed within 48 hours following your procedure. Depending on other surgeries or fillers being combined with your vertical facelift, surgery timeframes can range from approximately two to six hours.
4. What does recovery from a vertical facelift look like?
Following your vertical facelift, you will need someone to drive you home and assist you for the first 24 hours. Patients may experience temporary bruising or swelling which can be alleviated by applying ice to these areas and keeping the head elevated. Most bruising and swelling will subside after about a week, at which point patients can return to regular activities.
5. Does it hurt?
Anesthesia is administered prior to your surgery so you will not feel any pain during your procedure. Many people experience bruising and swelling following their vertical facelift but find that keeping their heads elevated and applying an ice pack alleviates these side effects. Any other pain symptoms experienced can be alleviated with a mild prescription or over-the-counter pain medication.
6. Will insurance cover my vertical facelift?
Since facelifts are considered elective cosmetic surgery and not deemed medically necessary, your vertical facelift cost will not be covered by most insurance.
7. How long does a vertical facelift last?
The longevity of your vertical facelift results can be extended by maintaining a healthy weight, lifestyle, and skincare routine. While the benefits of a facelift are generally long-lasting, routine touch-ups are recommended every few years to reverse further signs of aging that will inevitably take place.
8. When will I start seeing results?
Once any swelling and bruising have subsided, you will begin to notice the results of your vertical facelift. Those improvements will continue to improve over the course of several weeks.
9. What are the associated risks and complications from this procedure?
Since a vertical facelift is somewhat less invasive than a traditional facelift, the associated risks are also reduced. Though Dr. Miller makes the safety of his patients one of his primary goals, rare side effects may include swelling, bleeding, scarring, nerve damage, allergic reaction, infection, or hair loss near the incision site.
10. Vertical facelift vs traditional facelift:
If you are primarily concerned with aging symptoms in the lower face and along the jawline, a vertical facelift might be right for you. This procedure uses smaller incisions and pulls the skin vertically to target this area. A traditional facelift is a better fit if you have sagging and loss of volume around the cheek area.
Settle for Nothing But the Best Facial Plastic Surgery
Services >
Aesthetic Confidence
®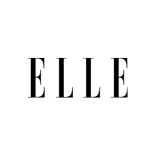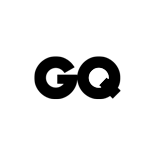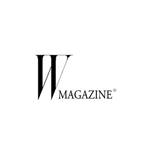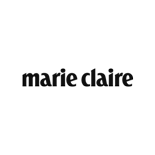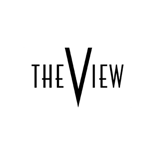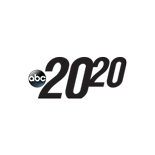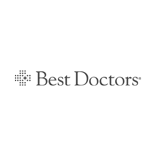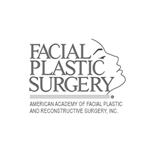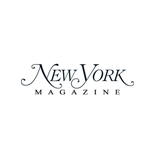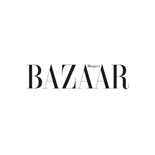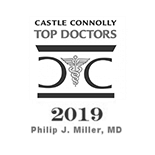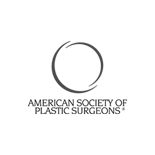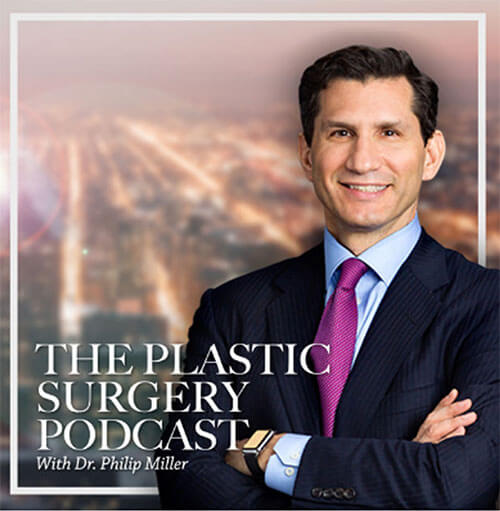 The Plastic Surgery Podcast with Dr. Philip Miller
Tune into The Plastic Surgery Podcast, hosted by facial plastic surgeon Dr. Philip Miller. Dr. Miller is here to answer your questions, de-mystify plastic surgery, and help you feel more knowledgeable and empowered about any procedure performed at our center.
The Plastic Surgery Podcast
View all Episodes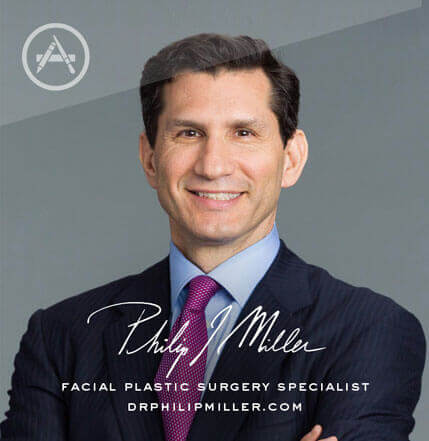 Plastic Surgery w/ Dr. Miller
If you're thinking about getting a lift, nip, or tuck, this app is for you. It's the most comprehensive pocket encyclopedia of plastic surgery terms, before and after photos, and visualization tools to help you really know what to expect from a procedure, including seeing potential results on your own photo. This app is only available on the App Store for iOS devices.
View in Ap

p Store >