Saddle Nose Surgery in New York
Saddle nose rhinoplasty refers to procedures performed on patients with a saddle nose deformity caused by loss of nasal cartilage in the nasal bridge. Many rhinoplasty patients desire an upturned appearance, but in cases of saddle nose, this is more pronounced, giving the nose a concave shape like a saddle.
Saddle nose rhinoplasty in NYC
Patients with the saddle nose condition can become self-conscious about the appearance of their nose and often suffer breathing issues. As a result, many patients opt for a surgical approach to correct the concave shape and create a straighter nasal bridge. Saddle bone deformity can range from minimal to severe, each requiring a different approach. In minimal cases, non-surgical rhinoplasty using injectable fillers may be able to correct the saddle-shaped nose. In severe cases that impact breathing, reconstructive surgery of the nose may be necessary to achieve optimal results.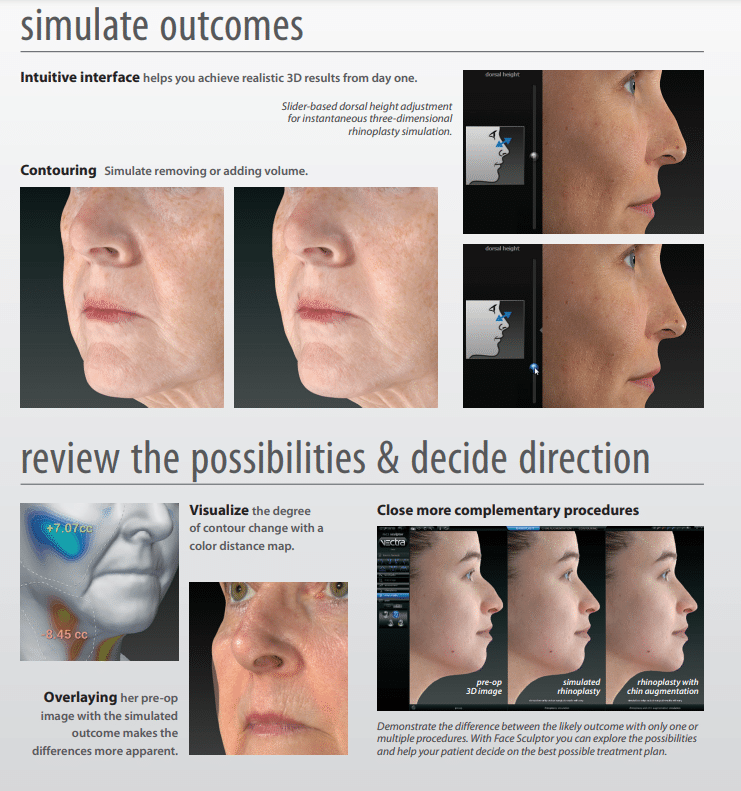 How does Dr. Miller correct a Saddle nose?
Saddle nose surgery can present challenges with the lack of cartilage in the nose for reconstruction. When considering rhinoplasty, patients should choose a reputable surgeon specializing in facial plastic surgery. Phillip J Miller, MD, FACS, is a double-board certified facial plastic surgeon recognized as an expert in rhinoplasty. With all procedures, Dr. Miller creates a unique approach to each patient's situation and desired results.
During the initial consultation at our surgery center in Manhattan, New York, Dr. Miller will carefully examine the severity of the saddle deformity and create a unique surgical approach to correct the collapsed nasal septum. He uses 3D Vectra virtual imaging at this appointment to help you visualize the results you might expect from your surgery.
Dr. Miller performs all his work within the NatraLook® Process, which aims to create the results patients desire and boost confidence by enhancing their natural beauty.
Dr. Miller will rebuild the collapsed nose during surgery using cartilage from other parts of the nose or in more severe cases, cartilage from a different part of the body. This restores structure to the nasal bridge for correction of the saddle nose deformity after rhinoplasty.
Saddle nose surgery Before & After Photos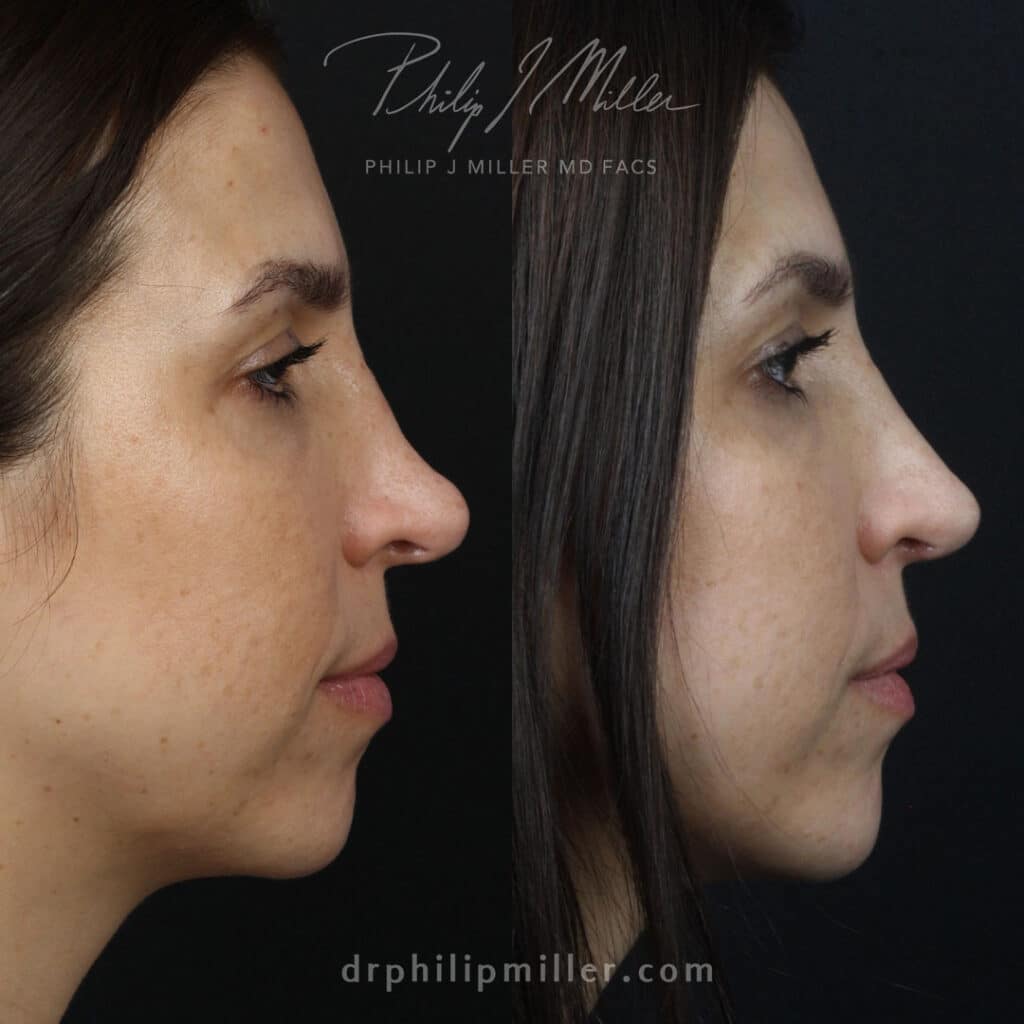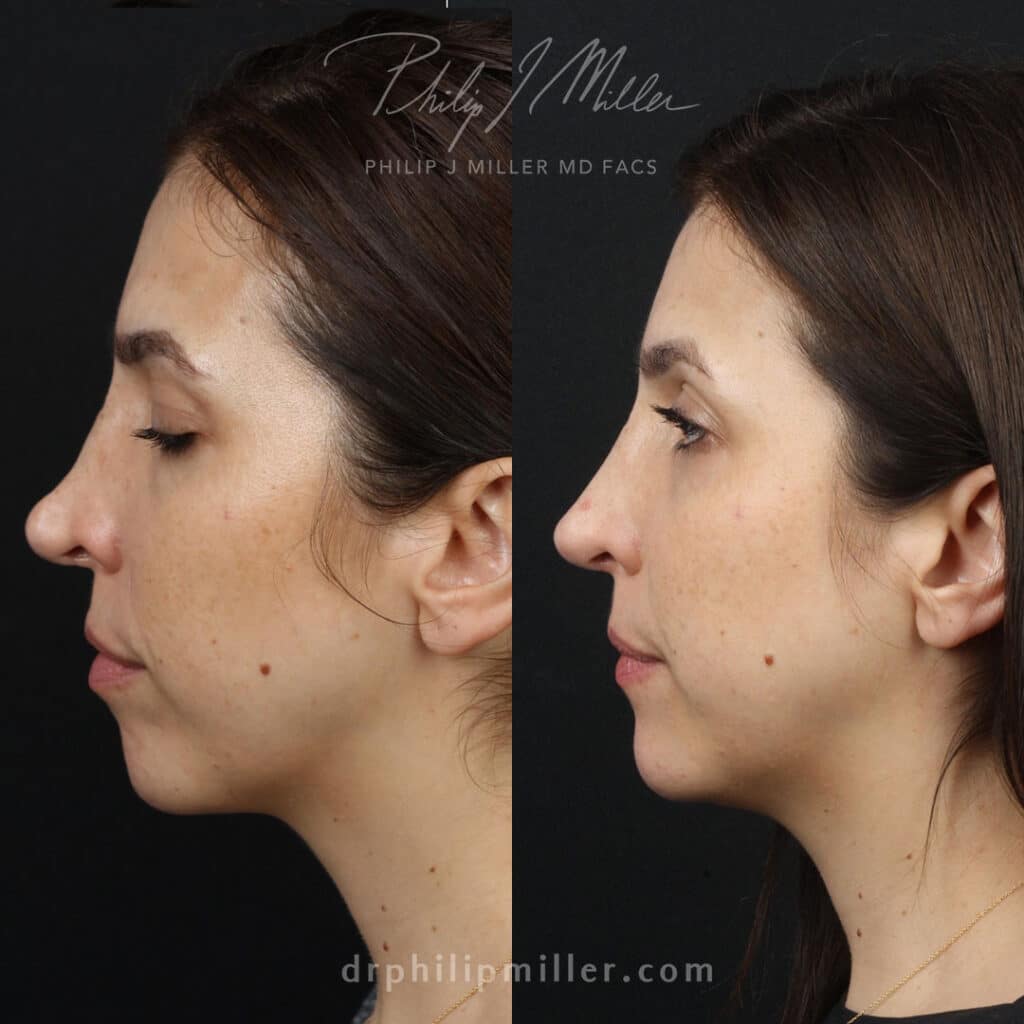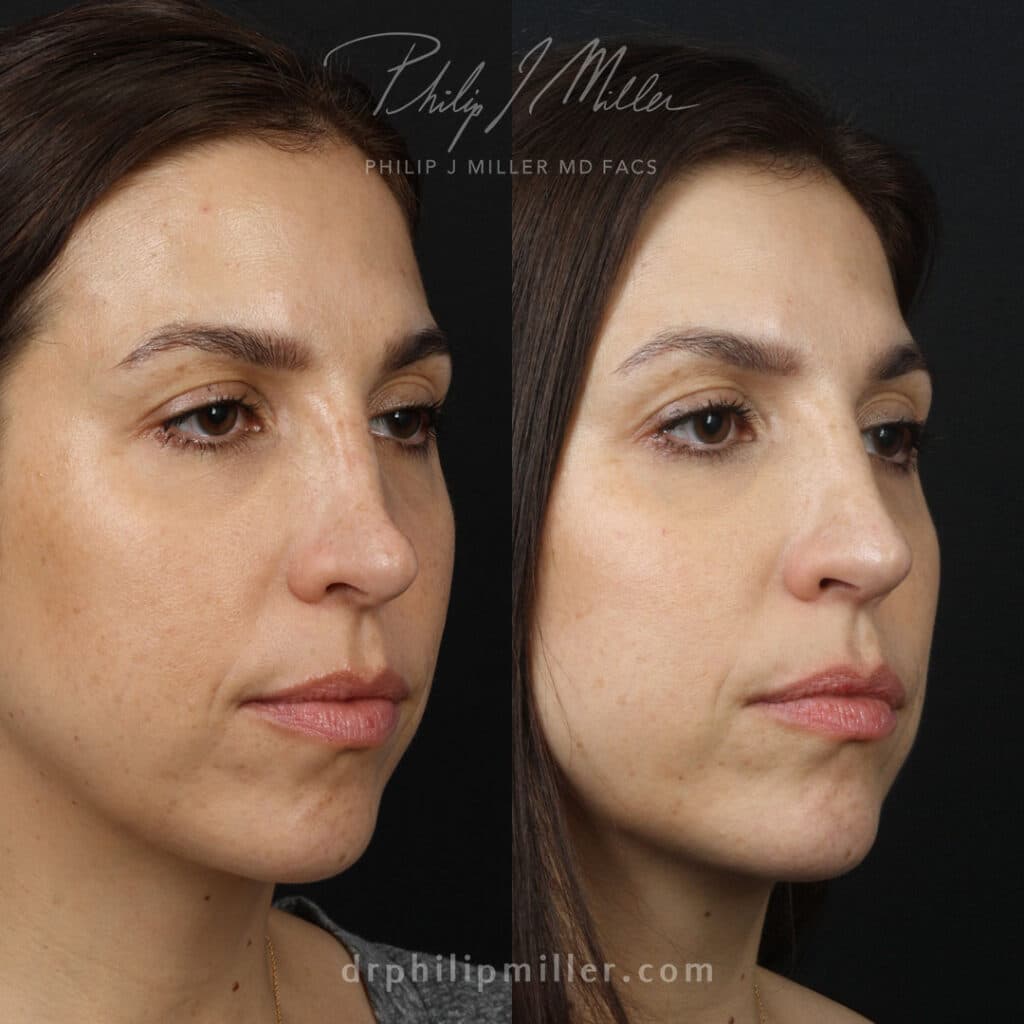 Saddle nose FAQ
What is saddle nose?
A saddle nose is a condition in which the nose appears to be concave or collapsed due to minimal cartilage in the nose. The loss of cartilage support in the nasal bridge can also lead to an overly upturned nasal tip. This creates a dip—hence the term saddle—that makes patients feel insecure about their appearance, especially from a profile view.
Learn more about saddle nose here.
What causes saddle nose?
The saddle shape occurs when there's a loss of cartilage in the nose. The most common causes of saddle nose deformity are:
Trauma. If a patient experiences nasal trauma, such as an injury that cuts off blood supply to the nose, the cartilage can actually disintegrate.
Prior Surgery. A poorly performed rhinoplasty that involved removing too much cartilage from the nose to make it appear smaller can also create a saddle deformity nose and require revision rhinoplasty.
Medical Conditions. Various autoimmune and vascular conditions such as Leprosy, Wegener Granulomatosis, and Relapsing Polychondritis can also decrease blood flow to the septum and result in cartilage loss.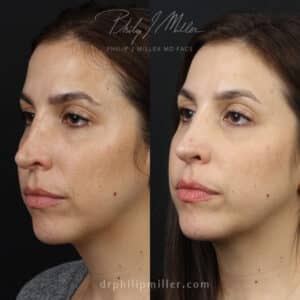 What is the cost of a saddle nose rhinoplasty in New York?
The cost of a saddle nose surgery in New York can vary depending on the unique procedure. To note, insurance companies do not typically cover rhinoplasty. However, if the procedure aims to correct breathing or functional issues, insurance companies may cover a portion of the saddle nose repair. Before surgery, you should speak with your insurance provider to determine if you're eligible for coverage.
Dr. Miller's rhinoplasty cost-analysis guide provides an overview of pricing for rhinoplasty at our Manhattan, New York surgery center.
What is the recovery time after saddle nose surgery?
Recovery looks different for every patient depending on the unique procedure and their body's healing process. For example, patients who require cartilage drafts for a major restructuring of their nose may need longer recovery time. However, patients can typically return to work within two weeks after surgery.
The majority of swelling and bruising typically subsides within a few weeks, with the rest gradually decreasing over the year following the procedure. After surgery, patients are encouraged to sleep upright and elevated to avoid pressure on the nose and minimize swelling.
Rest assured that our experienced, compassionate team in New York will create a surgical approach for your nose that achieves beautiful results. Our goal is to make you feel confident in your skin.
Contact us to schedule a consultation for rhinoplasty. Dr. Miller and his team of experts will perform an assessment and help you determine if saddle nose surgery is right for you.
Settle for Nothing But the Best Facial Plastic Surgery
Services >
Aesthetic Confidence
®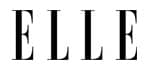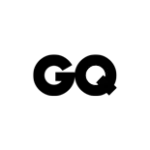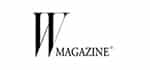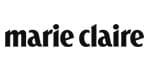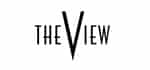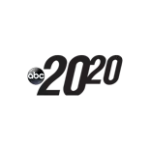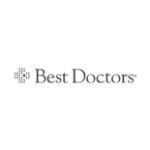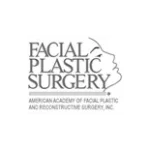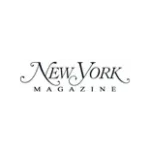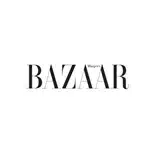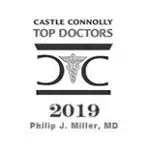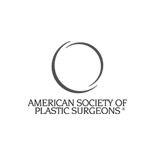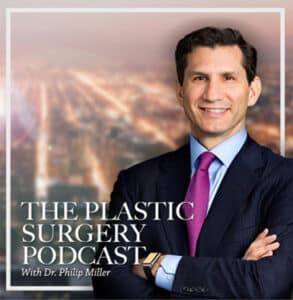 The Plastic Surgery Podcast with Dr. Philip Miller
Tune into The Plastic Surgery Podcast, hosted by facial plastic surgeon Dr. Philip Miller. Dr. Miller is here to answer your questions, de-mystify plastic surgery, and help you feel more knowledgeable and empowered about any procedure performed at our center.
View all Episodes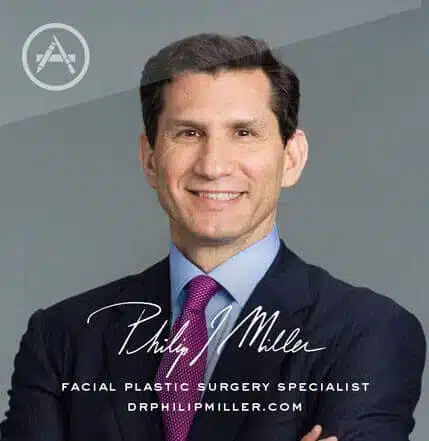 Plastic Surgery w/ Dr. Miller
If you're thinking about getting a lift, nip, or tuck, this app is for you. It's the most comprehensive pocket encyclopedia of plastic surgery terms, before and after photos, and visualization tools to help you really know what to expect from a procedure, including seeing potential results on your own photo. This app is only available on the App Store for iOS devices.
View in App Store