NatraLook
Aesthetic Confidence is the sense of empowerment we feel about the way we look, dress, design, and decorate. It dovetails with confidence in our abilities, intellect, and emotions. The NatraLook Process focuses exclusively on the look component of Aesthetic Confidence. The NatraLook Process is an enriching experience through which you explore and ultimately boost your aesthetic confidence by enhancing your appearance.
The NatraLook process evaluates and expands the typical plastic surgery experience into a safe, un-intimidating opportunity to explore your aesthetic confidence. It provides a reassuring, supportive, and positive environment. Enables you to discuss and work through your personal obstacles to improving your aesthetic confidence. Finally, it creates a unified vision of your desired result so that you and New York surgeon Dr. Philip Miller know what to expect.

Our physicians and expert skin care specialists will provide customized treatments for your skin and body.
Targeted Wrinkles and Facial Folds
Rosacea
Sun damaged skin and age spots
Acne and acne scars
Uneven tone or brown spots
Unwanted hair
Cellulite
Facial or leg spider veins
Lip enhancement
Resistant fat pockets
Cosmetic Physician Services
Complimentary skin and body consultation.
State-of-the-Art Reveal Skin Care Analysis
Reveal skin care analysis combines high-resolution digital photography with an advanced computer program that gives us a qualitative look at the pores, wrinkles acne and sun damage to your skin. This is a powerful tool that allows Dr. Miller to customize a treatment plan that fits your particular needs.
Rejuvenating Facials
Hydrating Mask Facial
This treatment begins with a gentle exfoliation followed by a ginseng and pearl powder mask. You relax as the nourishing ingredients hydrate and rejuvenate your skin.
Natralook Signature Anti-Aging Facial
This treatment helps to restore firmness and tone. We combine ultrasound to infuse vitamin and antioxidants into the skin to promote collagen formation. This Facial re-establishes vibrancy to the skin.
Natralook Signature Anti-Acne Facial
This medically based deep pore cleansing facial is specially designed to treat acne skin types. This treatment is designed to reduce surface sebum eliminate bacteria and reduce pore size.
Teen Facial
This treatment involves a gentle peel and enzyme mask. It encourages the teen to establish good habits that will last a lifetime.
Back Facial
This high-intensity treatment cleanses, tones and moisturizes the often ignored skin on the back.
Gentleman's Facial
This customized facial provides deep pore cleansing and toning to restore vitality. This facial includes a mini-massage to relieve tension in the neck, shoulder, and arms.
Basic Facial
This basic European facial consists of deep cleansing, exfoliation, and extractions. This is followed by a cooling mask and rehydration of the skin.
Photofacial
This involves the use of medical grade Intense Pulsed Light (IPL) to treat some common skin problems such as rosacea, brown spots, fine wrinkles, and skin roughness.
Laser Hair Removal
The lasers we use are among the safest and most effective available to treat all skin types.
Pellevé
Pellevé is a safe, non-invasive, non-surgical procedure that helps rejuvenate the skin. Using a patented Radio Frequency system (RFS), Radiage™ generates a more youthful appearance almost immediately by giving skin a more tightened and toned appearance perfect for crows feet and frown lines.
NatraSmooth Medical Roll-Cit
The Medical Roll-Cit is an advanced collagen channeling procedure. Excellent results have been achieved on fine lines, particularly around the month, although other areas may be treated, this is a particularly good treatment for acne scarred skin. Details of the procedure are discussed in consultation with Dr. Miller.
Visit Our Gallery
Botox® Cosmetic
A Botox cosmetic treatment is a simple non-surgical procedure that smooths the deep, persistent lines that develop over time. Injections are given in the forehead (horizontal lines). Frown lines, and the outer corner of the eyes (crow's feet). Results appear within 3-14 days and can last up to 3-4 months. Botox can also treat severe underarm sweating. Without significantly interfering with daily activities. Results can last up to seven months.
Restylane®
Restylane is a sale and natural cosmetic dermal filler which restores volume an fullness to the skin, correcting facial wrinkles and folds. Restylane is made of hyaluronic acid, a natural substance that already exists in the human body.
Restylane Lyft®
Restylane Lyft is made from a non-animal stabilized hyaluronic acid (NASHA) gel. Since hyaluronic acid is a natural substance found in skin and other tissue, there is no need for a skin test when using this filler. Restylane Lyft is placed deeper skin-folds.
Radiesse®
Radiesse contains microspheres made of a natural material called calcium hydroxylapatite in a water-based gel carrier to fill deep facial folds.
Juvéderm®
Juvéderm is one of the latest dermal fillers Juvéderm is a non-animal, smooth get offering a natural look and feel.
Dermaplaning
This form of manual skin exfoliation performed by a licensed aesthetician evenly skims off the surface layers of skin around age spots and other skin defects. it is beneficial for acne scars or problems with uneven skin tone.
Resurfacing Peels
Chemical peels are excellent for mild scarring, acne, uneven skin tone, sun damage, fine lines, and wrinkles. Under physician supervision, the acid strength used allows for a more aggressive approach to maximize your results. Optimal results are acquired when combined with our microdermabrasion know as micro peel.
Medical Microdermabrasion
Microdermabrasion reduces the appearance of lines and wrinkles, acne, uneven skin tone, brown spots, and sun damaged skin. Maximum results require at least 6-9 treatments. Absolutely no downtime is required.
VIP Image Maintenance Program
Gold Level Membership ($99/month or $1000/yr)
Any one facial treatment (under $99) or one microdermabrasion of face & neck per month. Excludes peels.
Any additional skin care services at 15% off anytime.
Anny skin care products at 10% off anytime.
Platinum Level Membership ($109/month or $1000/yr)
Any one facial treatment, one peel treatment (under $150) or one microdermabrasion of face & neck & décolleté per month.
Any additional skin care services at 20% off anytime.
Any skin care products at 15% off anytime.
Diamond Level Membership ($149/month or 1490/yr)
Any one facial treatment, one peel treatment, or microdermabrasion of face & neck and décolleté per month.
Any additional skin care services at 25% off anytime.
Any skin care products at 15% off anytime.
Botox and Fillers at 15% off anytime.
Special gift &/or additional discounts throughout the year.
Rules/Restrictions
Cannot combine with any other offer or special.
Initially a 3 months commitment, afterward a month-by-month.
May cancel at any time. (It canceled after the payment is made for the month, no refund is given).
Debit will occur on the first business day of the month or the 15th of the month and will cover 30 days from the payment date.
No refunds.
Services cannot be carried over to other months.
Next, learn about MicroPen.
Settle for Nothing But the Best Facial Plastic Surgery
Services >
Aesthetic Confidence
®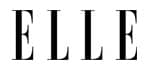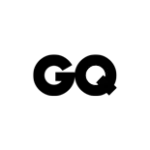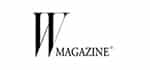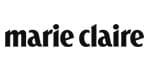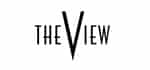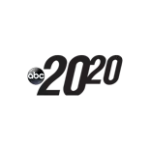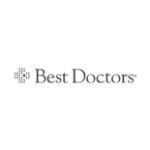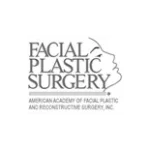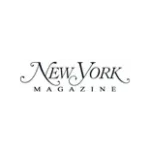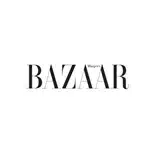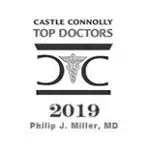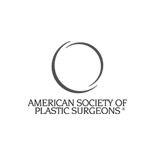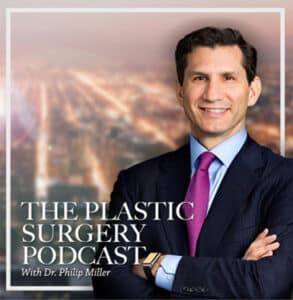 The Plastic Surgery Podcast with Dr. Philip Miller
Tune into The Plastic Surgery Podcast, hosted by facial plastic surgeon Dr. Philip Miller. Dr. Miller is here to answer your questions, de-mystify plastic surgery, and help you feel more knowledgeable and empowered about any procedure performed at our center.
View all Episodes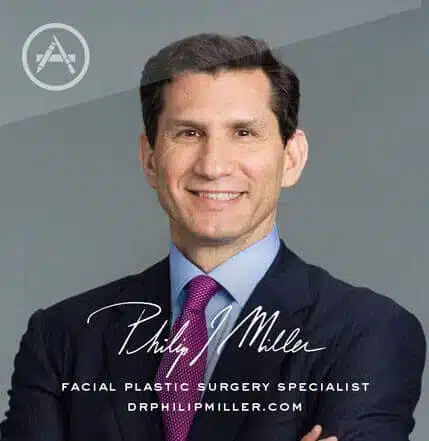 Plastic Surgery w/ Dr. Miller
If you're thinking about getting a lift, nip, or tuck, this app is for you. It's the most comprehensive pocket encyclopedia of plastic surgery terms, before and after photos, and visualization tools to help you really know what to expect from a procedure, including seeing potential results on your own photo. This app is only available on the App Store for iOS devices.
View in App Store