Weak (Receding) Jaw and Chin Correction in New York
People with a weak or receding jawline often seek correction to create balance in the lower face. Effective treatments take a weak chin and use various jaw shaping techniques to make a jawline sharper and more proportionate.
The best treatment option for you will depend on your specific needs and goals. Philip J. Miller, MD, FACS, is a double board-certified facial plastic surgeon who can help you create a customized treatment plan that produces natural, beautiful results.
Weak Chin Correction Options in New York
These treatment options can help patients get a better and sharper jawline through chin augmentation:
Dermal Fillers
Injectable dermal fillers provide additional volume and projection to a weak chin. This procedure is quick and does not require any downtime afterward. Results are immediate and temporary, typically lasting 6-12 months. Patients typically need to repeat the procedure once or twice a year to maintain improvement.
Chin Implants
Chin implants improve facial harmony for patients that have a weak chin or no chin. Biocompatible silicone implants come in various shapes and sizes to ensure the implant used for your procedure produces the most natural, proportionate result. The procedure takes about 30 minutes using local anesthetic. Incisions are located under the chin or inside the mouth to minimize visible scarring afterward. Recovery from this surgery is usually 1-2 weeks and results are permanent unless the implant is removed.
GI Jaw
GI Jaw is Dr. Miller's proprietary procedure for men seeking a stronger and improved jawline. A combination of procedures addresses multiple concerns at one time, including a weak chin, double chin, jowl formation, and sagging skin. Using dermal fillers, NeckTite™ for sagging skin, a surgical neck lift, and/or neck liposuction, Dr. Miller creates a new profile that increases the masculinity of a patient's appearance.
Learn more about chin implants here.
How Does Dr. Miller Get You a Sharper Jawline?
Dr. Miller starts with a personal consultation. He assesses your specific needs and offers options that can effectively address those issues to improve your profile. As a double-board-certified and world-renowned facial plastic surgeon, Dr. Miller is exceptionally qualified to help you decide what's the best treatment plan to get you the results you're looking for.
Dr. Miller uses the Natralook process to create a safe and supportive environment for patients and take them through the journey of achieving aesthetic confidence. He uses this enriching and reassuring process to make him and his patients move toward their shared vision together.
Receding Chin Before & After Photos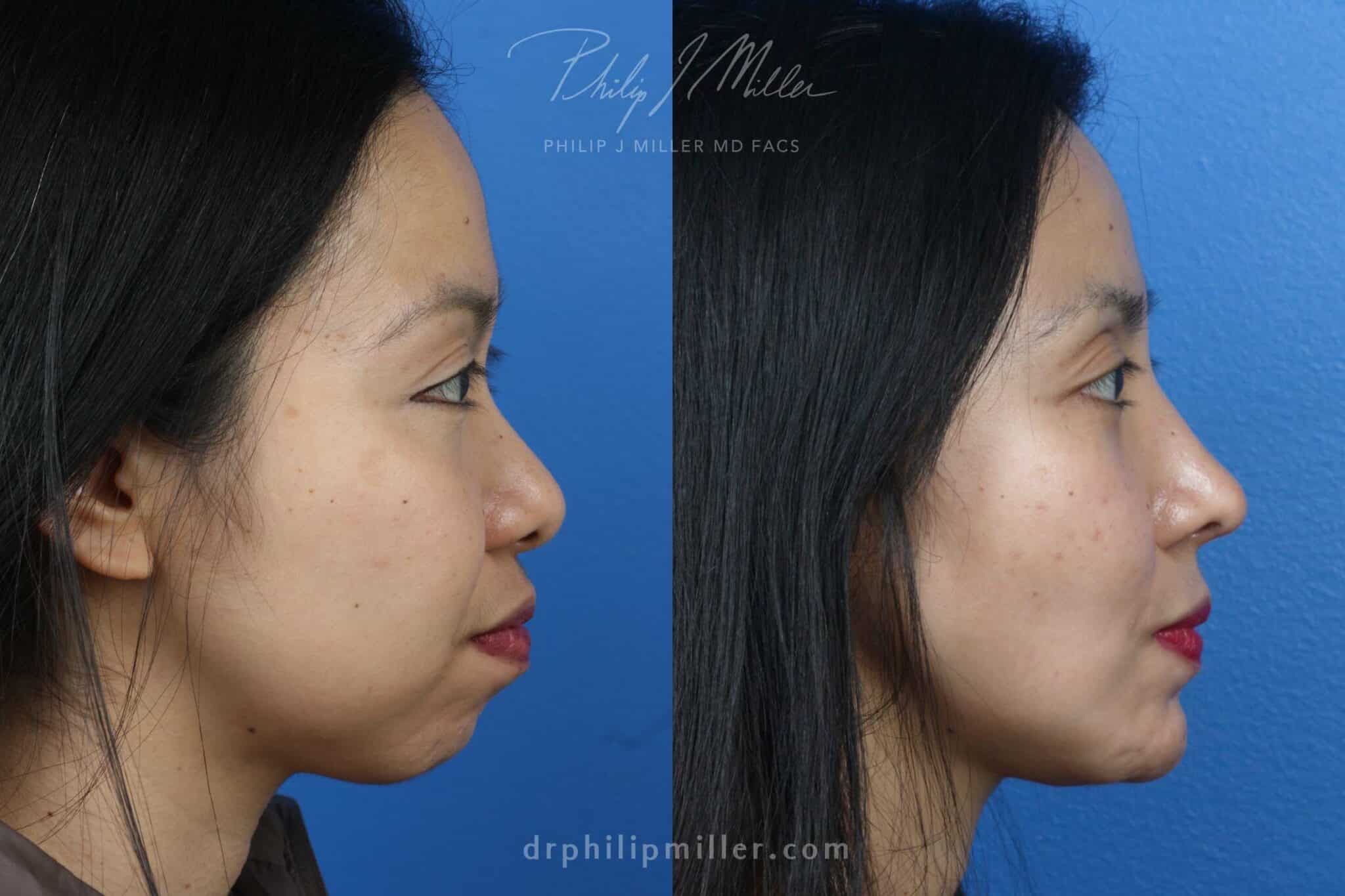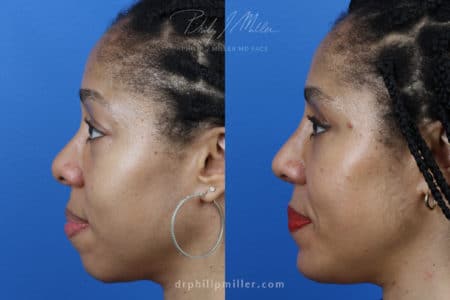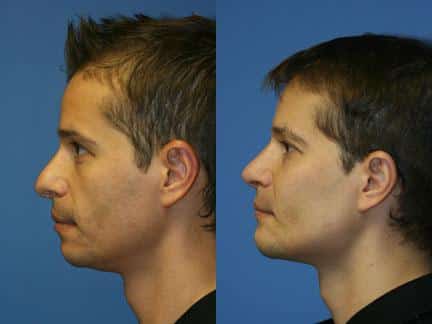 Weak Jawline FAQ
What causes a weak jawline?
A weak jawline can be caused by a variety of factors. Excessive fat in the area and/or sagging skin can create this appearance. Genetics often play a role in determining profile proportions and can be the culprit when it comes to having a weak chin.
Can you change a weak jaw with exercise?
A weak jawline is a stubborn issue that does not typically respond to exercise alone. Even if you can reduce fat with exercise, sagging skin may be left behind. The most effective way to address the issue is to seek treatment from an experienced facial plastic surgeon like Dr. Miller.
How to improve your weak chin and receding jawline without surgery?
There are a few ways to alter your appearance without resorting to surgery. Injectable dermal fillers are the most common option. These products add volume to targeted areas like the chin, with immediate results that can last up to one year or even longer in some cases. The drawback is that the treatment must be repeated once or twice a year to maintain positive results.
What is the cost of a weak jawline correction in New York?
The price of treatment is directly related to the procedures used to address the issue. A patient may spend anywhere from $300 to $10,000 depending on what methods are used to improve their appearance. Surgical procedures are more costly than non-surgical methods like dermal fillers, but they also offer permanent results with a one-time investment. Procedures can be combined to get patient-enhanced aesthetic results, and that may factor into the price. After your personal consultation with Dr. Miller, he can give you a more accurate estimation of what the overall treatment will cost.
Settle for Nothing But the Best Facial Plastic Surgery
Services >
Aesthetic Confidence
®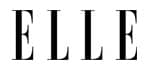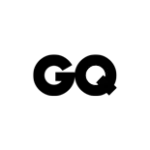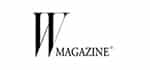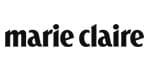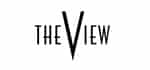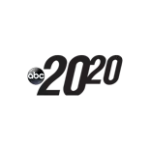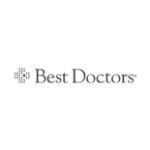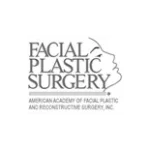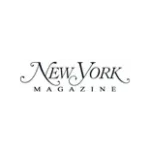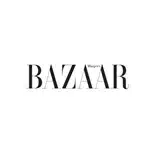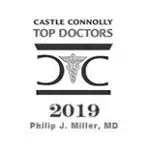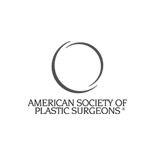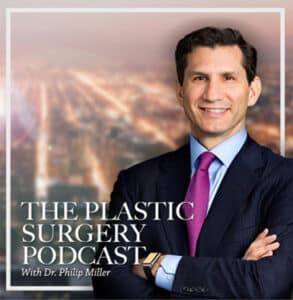 The Plastic Surgery Podcast with Dr. Philip Miller
Tune into The Plastic Surgery Podcast, hosted by facial plastic surgeon Dr. Philip Miller. Dr. Miller is here to answer your questions, de-mystify plastic surgery, and help you feel more knowledgeable and empowered about any procedure performed at our center.
View all Episodes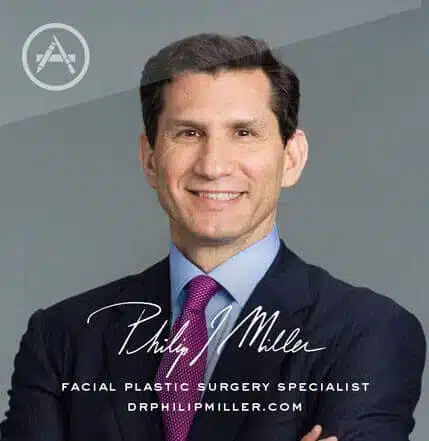 Plastic Surgery w/ Dr. Miller
If you're thinking about getting a lift, nip, or tuck, this app is for you. It's the most comprehensive pocket encyclopedia of plastic surgery terms, before and after photos, and visualization tools to help you really know what to expect from a procedure, including seeing potential results on your own photo. This app is only available on the App Store for iOS devices.
View in App Store