New York's Top Facial Plastic Surgeon Reveals The Most Popular Face Slimming Procedures
A defined jawline can be an attractive indication of youth, beauty, fitness, and vitality, and this is what facial slimming procedures are all about. Dr. Philip Miller is a highly regarded double-board certified facial plastic surgeon and artist who offers world-class rejuvenation in New York City.
How To Get A Skinnier Face?
These are the face slimming procedures that Dr. Miller can combine for optimal facial slimming:
Botox for jaw reduction
Buccal fat removal
G.I. Jaw
Fillers
Chin implants.
Botox For Jaw Reduction
That same injectable known worldwide for effectively diminishing lines and wrinkles around the face and neck can help you get a sharper jawline without surgery. Botox works by temporarily relaxing overactive facial muscles and for a slimming effect, can be injected into the masseter muscle.
The masseter muscle is a powerful muscle that's wrapped around the jaw bone and whose primary function is to open and close the jaw while you speak or eat. When this muscle enlarges (usually caused by unconscious clenching or grinding of the jaw), the shape of the face changes as well. For women, an enlarged masseter presents the issue of looking more masculine (because of a squared jaw), instead of a feminine (oval) appearance.
When injected into the masseter muscle, Botox relaxes it, causing the muscle to return to a normal shape and size over time. Facial width is reduced and thereby softening and enhancing the appearance of the lower face, and slimming your overall facial structure into a more attractive heart shape.
Slim Your Jawline With Botox
Buccal Fat Removal To Eliminate Chubby Cheeks
Whether it's because of genetics or weight gain, round, chubby cheeks may take away from the beauty of a well-balanced facial silhouette. If you're looking to get a slimmer face, buccal fat removal surgery is your choice. Buccal fat pads lie within your cheeks and with increasing age, you will tend to lose the fat underneath the skin of your face. However, buccal fat pads remain the same size and do not respond to diet and exercise, resulting in a bottom-heavy or square-shaped face.
Dr. Miller can perform a surgical procedure designed to reduce fullness in the lower cheek by removing the fat pads themselves. In a buccal fat removal procedure, fat pads are removed through small incisions (2-4 cm) inside the mouth, between the cheek and gums. Once removed, the incision is closed with dissolvable sutures. This face reduction surgery can provide slimmer, smoother cheeks, resulting in a more sculpted, symmetrical, and youthful-looking appearance. To learn more about buccal fat removal, visit ncbi.nlm.nih.gov.
Get Rid of Chubby Cheeks With Buccal Fat Removal
G.I. Jaw To Sharpen The Jawline
A sharp jawline and a square chin are common indicators of masculinity, often signaling strength, vitality, and attractiveness. Diet and exercise, however, rarely help sculpt the face shape you want.
Dr. Miller invented the G.I. Jaw procedure as a non-surgical approach to enhancing your features by outlining your jawline, augmenting your existing facial structures, and supplementing areas of the face, helping you achieve a more chiseled appearance. By using facial injectables, Kybella, liposuction, Neck-Tite, or implants (or a combination of these treatments), Dr. Miller can help you achieve facial symmetry, a strong, muscular jaw, a square chin, and sharp, well-defined cheekbones.
Sharpen Your Jawline With G.I. Jaw
Fillers To Define The Jawline
Have you noticed that your once well-defined jawline is slowly changing? That's because we all lose volume in our faces as we age. And as we lose fat, folds and creases become more pronounced. To fix these issues, we need to restore that volume. Using fillers to achieve a slimmer face does sound contradictory, but in order to look younger and rejuvenated, adding volume to your jawline could be your best anti-aging and slimming solution. By injecting fillers such as Juvederm directly into the jawline, your mandible and the edge of your bony angle are instantly enhanced, giving you a healthier, firmer, and younger-looking appearance.
Restore Lost Volume With Fillers
Chin Implants To Achieve The Best Facial Balance
By correcting a small or weak chin, facial features such as the nose and cheeks are enhanced, giving your face more aesthetic balance. Typically, surgery will involve making a small incision along the crease below the chin, followed by the placement of an implant around your existing chin bone. This procedure will augment the size and shape of your chin, resulting in a more attractive balance between your facial features.
Augment Your Chin With Implants
Consult With An Expert Facial Plastic Surgeon In New York
Dr. Philip Miller is a top-rated facial plastic surgery expert in New York who can help you achieve beautiful, natural-looking results for that Aesthetic Confidence® you deserve. To learn more, contact Dr. Miller's office today to schedule a consultation.
Settle for Nothing But the Best Facial Plastic Surgery
Services >
Aesthetic Confidence
®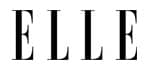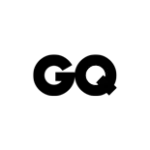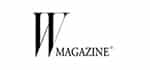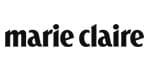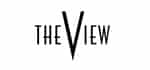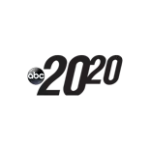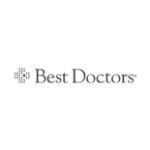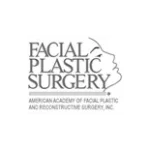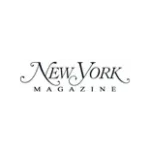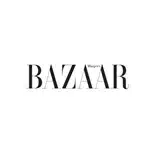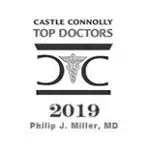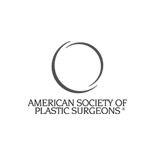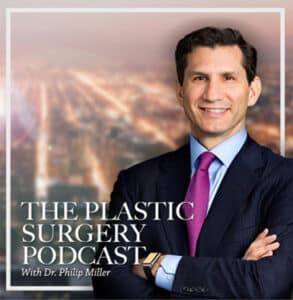 The Plastic Surgery Podcast with Dr. Philip Miller
Tune into The Plastic Surgery Podcast, hosted by facial plastic surgeon Dr. Philip Miller. Dr. Miller is here to answer your questions, de-mystify plastic surgery, and help you feel more knowledgeable and empowered about any procedure performed at our center.
View all Episodes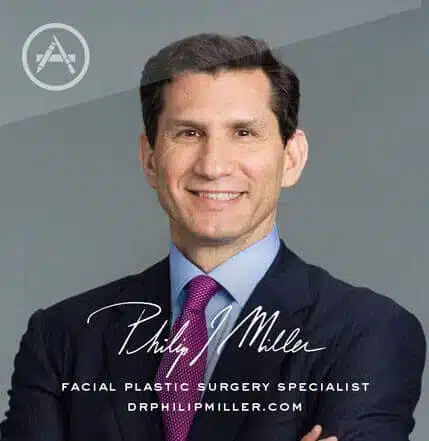 Plastic Surgery w/ Dr. Miller
If you're thinking about getting a lift, nip, or tuck, this app is for you. It's the most comprehensive pocket encyclopedia of plastic surgery terms, before and after photos, and visualization tools to help you really know what to expect from a procedure, including seeing potential results on your own photo. This app is only available on the App Store for iOS devices.
View in App Store