Liposuction
Liposuction, otherwise known as lipoplasty and suction lipectomy, is an invasive procedure aimed to enhance the body shape by eradicating undesirable fat accumulations from particular areas of the body. Liposuction candidates are individuals who are physically fit and of average weight, but with parts of additional fat that are resilient to steady diet and exercise. Patients must likewise be mentally stable and possess sensible hopes of what the procedure can provide.
The best candidate for liposuction is a person who is physically healthy and of normal weight but with areas of excess fat that are resistant to regular diet and exercise. Patients should also be psychologically stable and have realistic expectations of what the procedure can offer. Patients with firm, elastic skin tend to achieve the best results, while older patients with diminished skin elasticity may not achieve the same results as a younger patient.

The Liposuction Procedure
Liposuction eliminates fat from your body using suction. In this technique, little, thin, blunt-tipped tubes (cannula) are put in through minute incisions. Our plastic surgeons shift these tubes beneath your skin to pursue fat deposits and then draws them out. All procedures are performed at his New York City surgical suite.
There are assortments of methods that assist in this procedure:
Tumescent refers to a "wetting solution" with a local anesthetic that is inoculated prior to surgery, causing blood vessels to tighten. This permits the procedure to be completed under local anesthesia, reduces blood loss, and decreases post-surgical discomfort and bleeding.
Suction-assisted is the most customary method and pulls out fat using a vacuum.
Power-assisted is much like suction-assisted, except for an instrument that amplifies the movement of the cannula, accelerating fat elimination.
Ultrasound-assisted transfers energy through a particular handpiece that aids in relaxing and melting fat, allowing a larger amount of fat to be eradicated. This is best for bigger regions, compressed fat, and male patients.
VASER, a variant of ultrasound-assisted, is an ultrasonic cannula with numerous indentations that equally diffuse the energy, enhancing fat interference and eradication.
Laser-assisted is a moderately new technology. The concept is that the laser will function like the ultrasound to unsettle the fat cells and make fat deduction more effective and less painful.
Your doctor will plan treatment regions and a cannula is put in via a minute cut. The fat is then removed using one of the methods above.
The Recovery Process
Throughout your liposuction recovery, a compression garment or flexible bandages might envelop treatment regions when your procedure is finished. These aid in restraining inflammation and constrict the skin to your new body silhouettes.
Furthermore, small short-term drains might be positioned in present cuts under the skin to take away any additional blood or fluid.
You will be provided detailed orders that might include:
How to treat the surgical site and drains.
Medications to use or take orally to assist recovery and decrease the potential for contamination.
Detailed matters to search for at the surgical site or in your overall well-being.
To learn more about the liposuction procedure, visit medlineplus.gov
Liposuction Before and After Photos
*Individual patient results can vary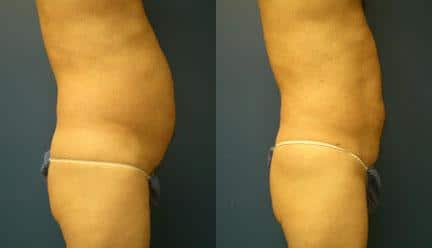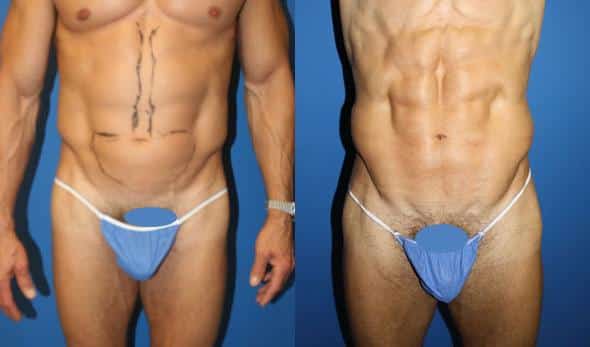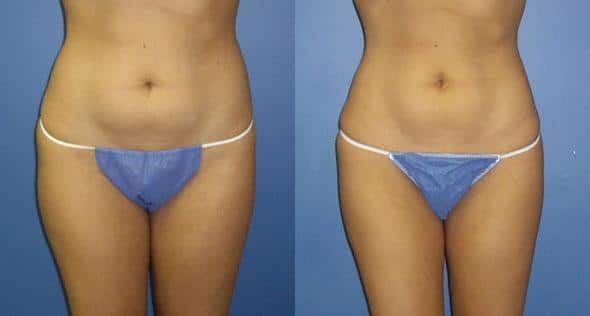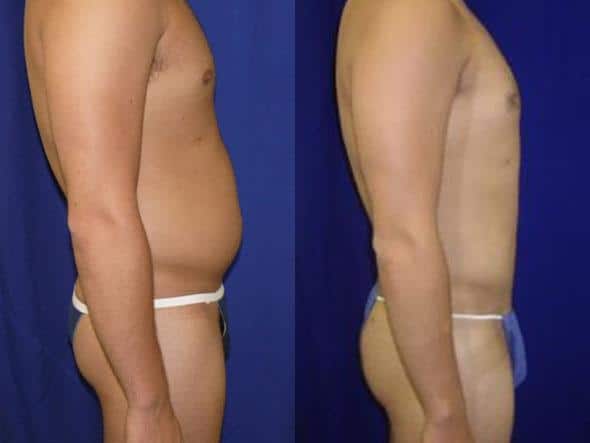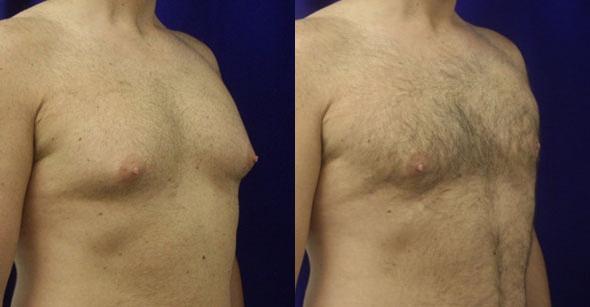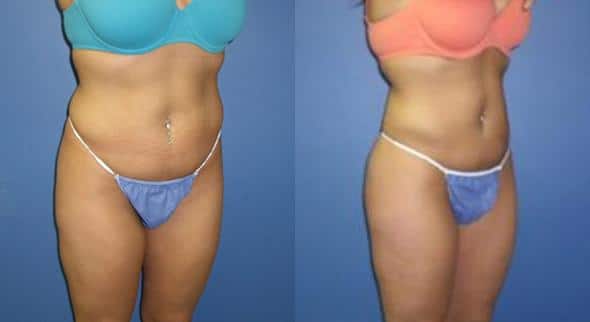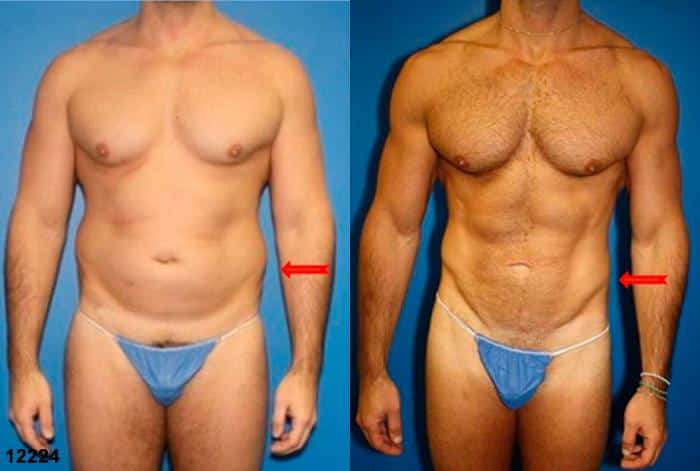 The Liposuction Consultation
For those considering a liposuction procedure, the route starts with arranging a consultation. Throughout your consultation, your whole body will be evaluated. Centered on the doctor's discoveries and your individual wishes, it can be decided if lipoplasty only or in combination with additional procedures will best aid you in attaining your ambitions.
Lipoplasty is often done together with other plastic surgery procedures, for example, a facelift, breast reduction or augmentation, or a tummy tuck, to attain better outcomes.
Though the initial appointment for liposuction in New York will be a suitable time for you to obtain significant facts regarding the procedure and what to anticipate, it's likewise beneficial to ask questions.
Liposuction FAQ
How often do you do liposuction surgery?
As it is the most popular procedure across the globe, it's safe to presume that most plastic surgeons have a lot of know-how in completing this procedure. In fact, this might not always be true.
Make sure to ask your doctor detailed questions about what you should anticipate throughout your specific recovery time, such as:
What medication will I be presented with or prescribed after surgery?
How long will I put on the compression garment?
When can I return to my usual activities and exercise?
Visit Our Gallery
Next, read revision tummy tuck.
Settle for Nothing But the Best Facial Plastic Surgery
Services >
Aesthetic Confidence
®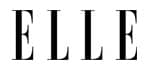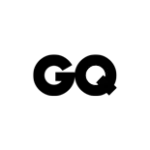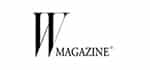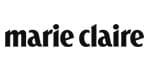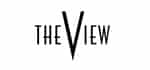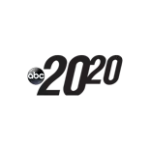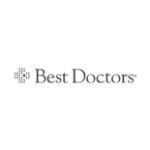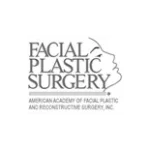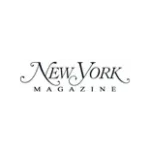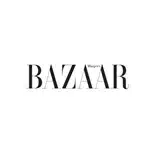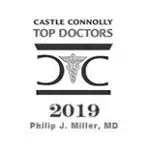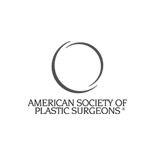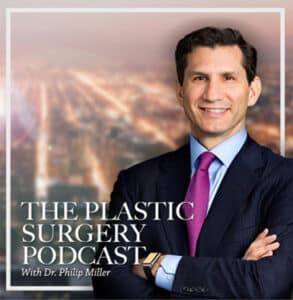 The Plastic Surgery Podcast with Dr. Philip Miller
Tune into The Plastic Surgery Podcast, hosted by facial plastic surgeon Dr. Philip Miller. Dr. Miller is here to answer your questions, de-mystify plastic surgery, and help you feel more knowledgeable and empowered about any procedure performed at our center.
View all Episodes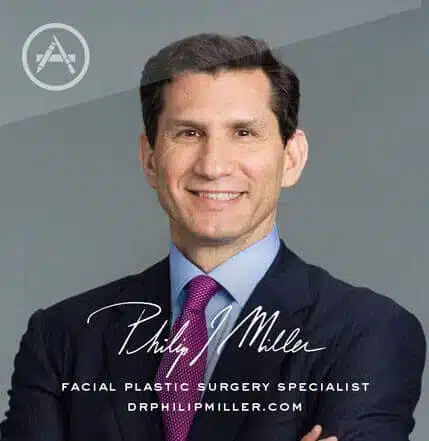 Plastic Surgery w/ Dr. Miller
If you're thinking about getting a lift, nip, or tuck, this app is for you. It's the most comprehensive pocket encyclopedia of plastic surgery terms, before and after photos, and visualization tools to help you really know what to expect from a procedure, including seeing potential results on your own photo. This app is only available on the App Store for iOS devices.
View in App Store