Neck fat removal in New York
Areas of fat and loose skin around the neck can make you look older than you feel. Minimally-invasive and surgical procedures can help you achieve a more youthful neckline, reducing fat, horizontal banding, and skin folds.
Neck fat removal options in New York
Dr. Philip J. Miller, MD, FACS, is a double board-certified facial plastic surgeon with more than 20 years of experience combining advanced technology with minimally-invasive techniques to deliver outstanding results.
Dr. Miller performs:
Facial liposuction
Other facial rejuvenation procedures at his Manhattan, New York, or New Orleans, Louisiana office for patients who want a more youthful-looking neck and jawline.
These procedures target fat and loose skin to sculpt and define the face and neck. Each one can be performed as an independent procedure or combined to produce more dramatic results. Dr. Miller creates customized procedure plans for his patients to achieve optimal results consistent with their unique needs and aesthetic goals.
With his proprietary Natralook consultation process, you and Dr. Miller can arrive at a unified vision for your desired outcome. This collaborative process allows you to explore your aesthetic confidence in a safe environment to meet your cosmetic goals.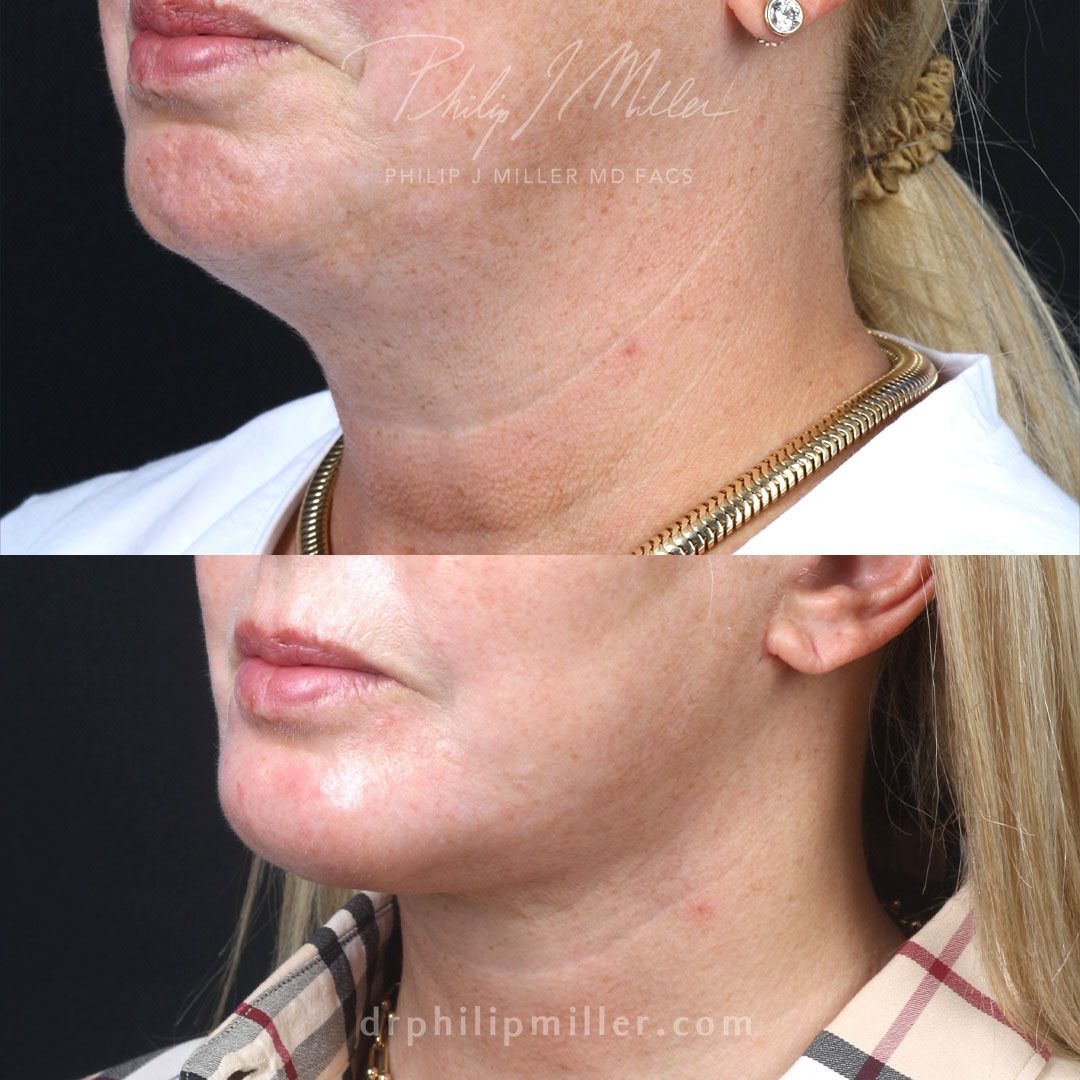 How does Dr. Miller help you to lose neck fat?
To address stubborn chin and neck fat, Dr. Miller can perform the following procedures:
Facial Liposuction
Performed under local anesthesia, this minimally-invasive procedure uses thin, blunt-tipped cannulas inserted through tiny incisions to gently suction away fat deposits.
Kybella® Injections
With the active ingredient deoxycholic acid, this injectable breaks down chin fat. Treated fat cells are eliminated naturally by the body. This procedure helps eliminate the double chin.
NeckTite™
This minimally-invasive procedure uses BodyTite™'s patented radiofrequency-assisted lipolysis (RFAL) technology to target the neck and jowls. It combines radiofrequency energy with aspiration to eliminate excess fat and tighten the skin in the neck area. It is an ideal procedure for those who want to address loose, sagging neck skin, jowling, or the "turkey neck."
MyEllevate®
Another option to address skin laxity without surgery is MyEllevate®, a minimally-invasive procedure for lifting a sagging jawline. Performed under local anesthesia and without incisions, MyEllevate consists of an ICLED light-guided suture system that uses a suture thread to lift underlying tissue and muscle in the upper neck.
Neck Lift
For longer-lasting and dramatically age-defying results, Dr. Miller can perform a neck lift. This surgical procedure is ideal for those with excess fat that creates a double chin or jowls, loose skin around the neck, and vertical neck bands. Dr. Miller creates small incisions from around the ear lobe and within the hairline, which leave almost no visible scarring afterward. Through these incisions, he removes fat, tightens muscles, and removes excess skin. A neck lift restores a smoother, firmer, and younger-looking appearance of the neck.
Learn more about neck lifts here.
Neck fat removal Before & After Photos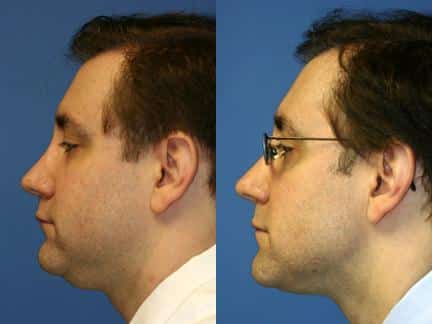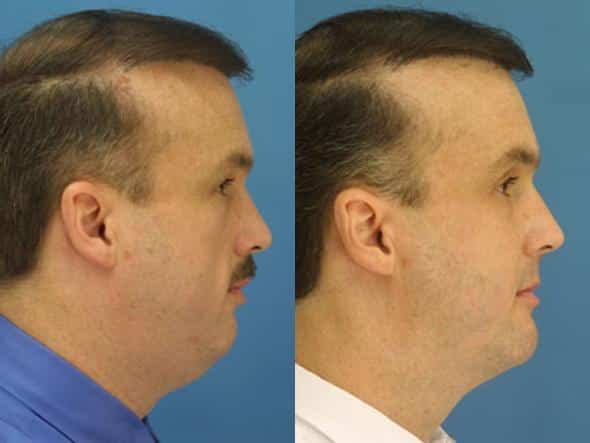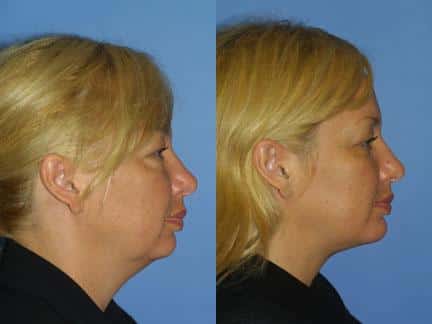 Neck fat FAQ
What causes neck fat?
Factors that contribute to neck fat include:
Aging
Genetics
Water retention
Hormonal, thyroid, or gland problems
Lack of muscle tone in the platysma
Can you lose neck fat with exercise?
There aren't specific exercises that can eliminate fat in one part of the body, such as the neck. But regular exercise, in general, can reduce overall body fat. Along with healthy lifestyle changes, fat in the neck may be reduced with exercise over time. However, the best approach to this isolated area of fat is often a professional treatment like liposuction or a neck lift.
Will my neck fat shrink if I lose weight?
While you cannot target neck fat specifically, consistent weight loss results in less fat overall. As you lose weight over time, your face and neck may lose fat and shrink. Professional treatments like NeckTite and liposuction offer more dramatic fat reduction results.
What is the cost of neck fat removal in New York?
The cost of neck fat removal will depend on the type of procedure or combination of procedures performed. The cost of a procedure will depend on factors such as your location, anesthesia, surgeon's fee, pre-and post-surgery care, etc.
The actual cost of neck fat removal is provided during your consultation. To learn more about how to get rid of neck fat, schedule an appointment with Dr. Miller.
Settle for Nothing But the Best Facial Plastic Surgery
Services >
Aesthetic Confidence
®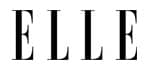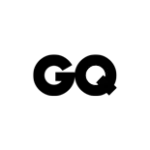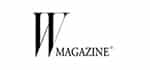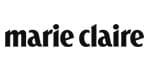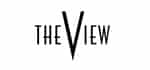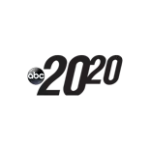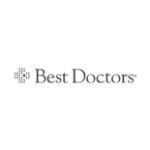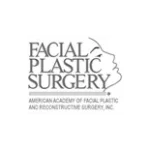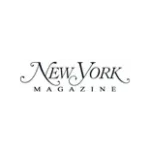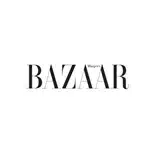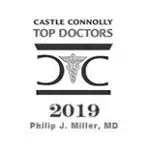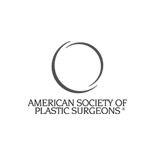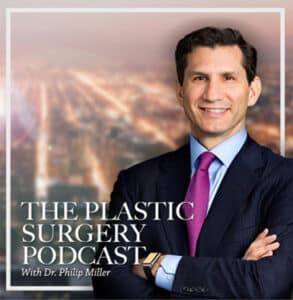 The Plastic Surgery Podcast with Dr. Philip Miller
Tune into The Plastic Surgery Podcast, hosted by facial plastic surgeon Dr. Philip Miller. Dr. Miller is here to answer your questions, de-mystify plastic surgery, and help you feel more knowledgeable and empowered about any procedure performed at our center.
View all Episodes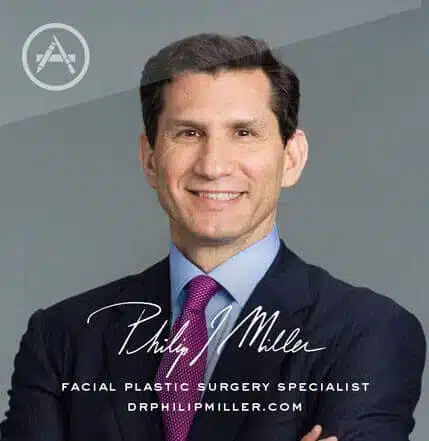 Plastic Surgery w/ Dr. Miller
If you're thinking about getting a lift, nip, or tuck, this app is for you. It's the most comprehensive pocket encyclopedia of plastic surgery terms, before and after photos, and visualization tools to help you really know what to expect from a procedure, including seeing potential results on your own photo. This app is only available on the App Store for iOS devices.
View in App Store