MicroRhinoplasty™ in New York
For patients in NYC wishing to remove a hump or bump on the bridge of the nose, MicroRhinoplasty may be the answer. MicroRhinoplasty is the latest advancement in nose job procedures that allows the surgeon to reduce a hump or bump on the nose in a less invasive manner than traditional techniques. The development of MicroRhinoplasty is especially exciting, as hump or bump removal is the most common request among rhinoplasty patients.
In a traditional rhinoplasty procedure, an osteotomy is the usual technique employed to reduce humps or bumps on the bridge of the nose. An osteotomy requires that the surgeon manually fracture the nasal bones to re-shape the nasal structure and eliminate the hump. While quite effective, an osteotomy is a complex procedure. It is typically performed under general anesthesia and results in significant swelling and bruising and significant recovery times. Some patients also experience complications from the procedure.

With the introduction of MicroRhinoplasty, Dr. Miller can now eliminate unsightly humps and bumps without resorting to bone fracturing or highly invasive procedures. Using an innovative air-powered microrasp and utilizing only a local anesthesia, MicroRhinoplasty procedures are done in the office and completed in as little as five minutes.
To learn more about MicroRhinoplasty™ in NYC, please contact our office to set up a consultation with Dr. Miller. You can fill out our convenient contact form or call our practice in New York. One of our Patient Advisers will be happy to help you start the journey to a new improved you. More information on the difference between a rhinoplasty and MicroRhinoplasty can be found here scholar.harvard.edu.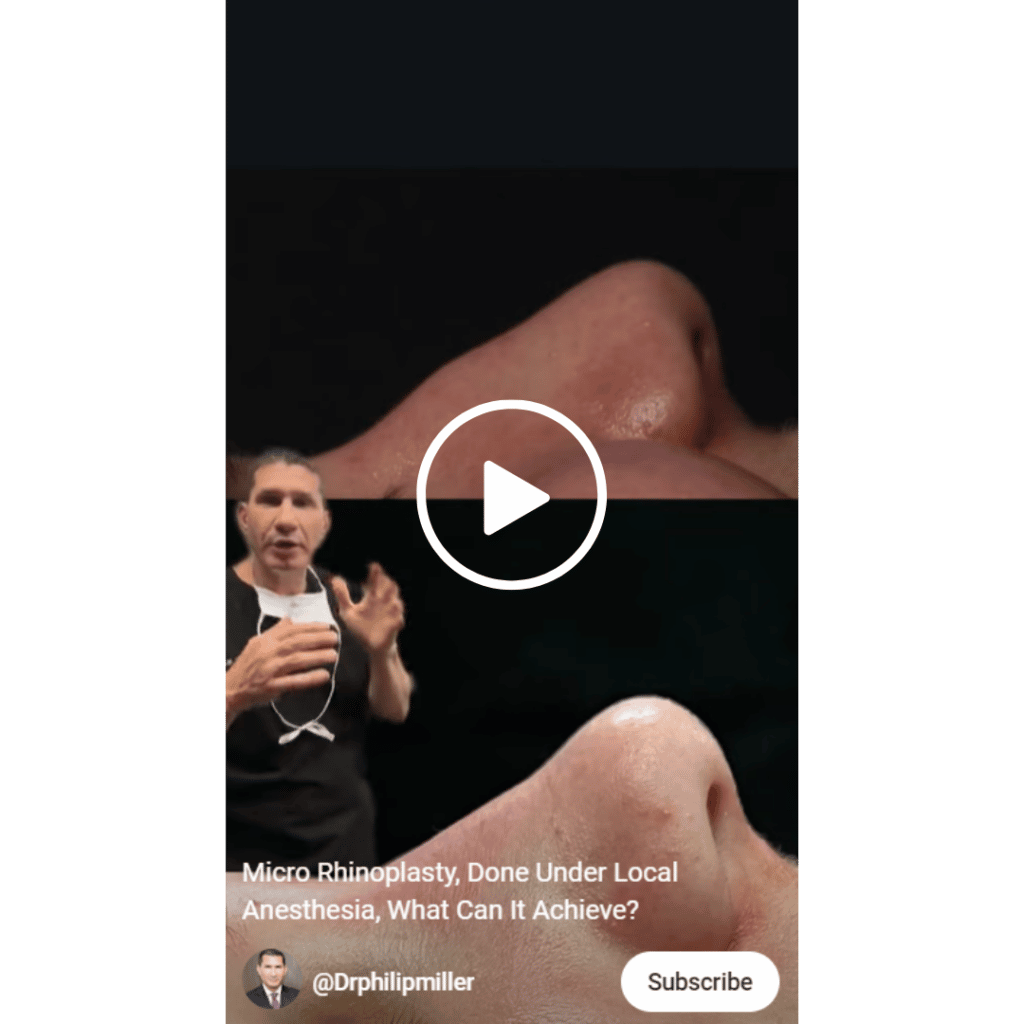 Check Out Our Microrhinoplasty Page on YouTube
What Problems Does MicroRhinoplasty Correct?
The primary problem a MicroRhinoplasty corrects is a bump or hump on the nasal bridge, also known as a dorsal hump. This concern is a common one among Eastern and Northern European populations but can occur to nearly anyone regardless of ethnicity.
How Does MicroRhinoplasty Work?
To perform MicroRhinoplasty, Dr. Miller accesses the treatment area through a tiny incision in the nostril. Then, using a specialized microrasp, he removes the obtrusive bony layers with extreme precision until the desired contour is achieved. Patients report very little pain, minimal swelling and bruising, and usually, return to normal activities within a few days.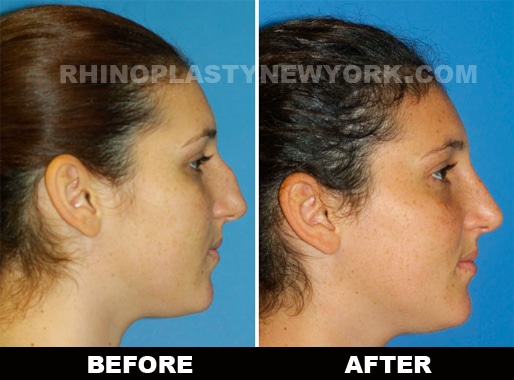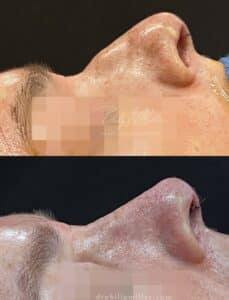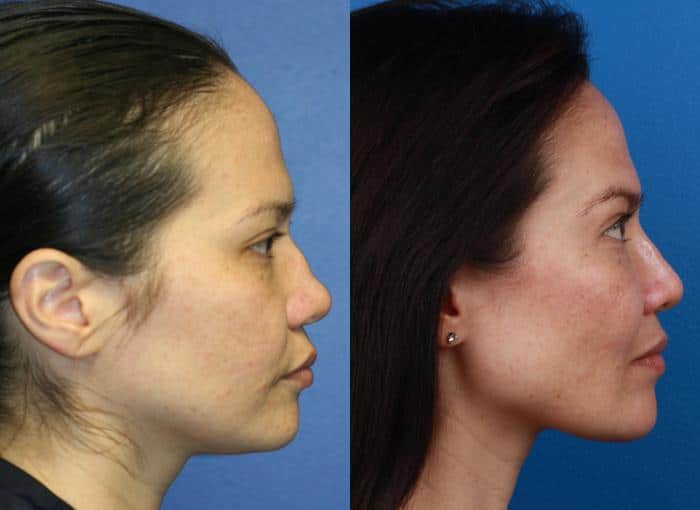 Visit Our Gallery
Are you a good candidate for MicroRhinoplasty in NYC?
While the MicroRhinoplasty is an excellent alternative to the more traditional rhinoplasty procedure, not everyone is an appropriate candidate. Individuals who are frustrated with a 'nasal hump' or bump along the bridge of the nose may make an excellent candidate for a MicroRhinoplasty procedure. Patients should also be in generally good health and have realistic expectations from the procedure. Before a surgery is scheduled, a consultation appointment will be set up with Dr. Miller. At this time, it will be determined if a MicroRhinoplasty is the correct procedure for the specific situation.
What Are The Benefits Of MicroRhinoplasty by Dr. Miller?
For the right patient, the benefits of MicroRhinoplasty by Dr. Miller in NYC are many.
Short Treatment Time
Perhaps the number one benefit of MicroRhinoplasty is the short duration of the procedure. Most procedures can be completed in as little as five to fifteen minutes and only require a localized anesthesia.
Minimal Pain and Discomfort
The nature of MicroRhinoplasty means that the patient will experience very little pain – either during or after the procedure. Minor swelling or bruising may occur but usually resolves in a few days or weeks.
Quick Resolution
Microrhinoplasty is ideal for those patients who are bothered by having a very small bump and want to remove it, but the bump is not so obtrusive to justify a complete rhinoplasty.
Fast Recovery
Once the procedure is complete, a patient is free to resume normal activities in one to two days, although strenuous activity should be avoided for 4-6 weeks. Unlike traditional nose job procedures that require weeks of devoted recovery time, MicroRhinoplasty allows a patient to return to normal life within a day or two of leaving Dr. Miller's office.
How Do I Prepare For My MicroRhinoplasty Procedure?
Prior to your MicroRhinoplasty procedure, you will receive detailed pre-operative instructions from Dr. Miller. MicroRhinoplasty patients should also remember the following:
Review All Materials
During your consultation, you will receive a packet of information regarding your MicroRhinoplasty. If you have any questions about your procedure, you should contact Dr. Miller's office before the day of your procedure.
Fill All Prescriptions Ahead Of Time
Make sure you have any prescriptions filled before your surgery date. The hours immediately following your procedure should be devoted to rest and recovery, not standing in line at the pharmacy.
Arrange For Transportation Home
Even though the nature of MicroRhinoplasty is not as invasive as a traditional nose job, you will still receive anesthesia during the procedure. Each patient recovers differently from anesthesia, and driving or traveling alone is not allowed.
Keep Contact Information Handy
While you are recuperating, it is important that your friends, family or caregiver has immediate access to Dr. Miller and other emergency personnel. Make a list of all contact numbers and keep it handy in case you need assistance once you're home.
Schedule Your Follow-Up Appointments
Dr. Miller wants to carefully assess your recovery progress and does this through your post-procedure appointments. This follow up is critically important to your healing process, so mark your calendar and don't miss these appointments.
Schedule Your Nose Bump Removal by Dr. Miller in New York
To learn more about MicroRhinoplasty in NYC, please contact our office to set up a consultation with Dr. Miller. You can fill out our convenient contact form or call us. One of our patient advisers will be happy to help you start the journey to a new improved you.
Settle for Nothing But the Best Facial Plastic Surgery
Services >
Aesthetic Confidence
®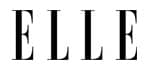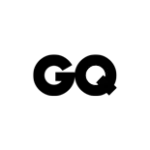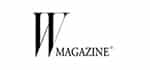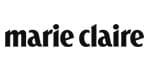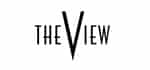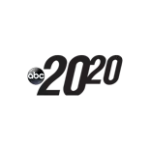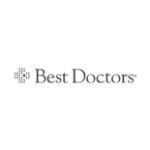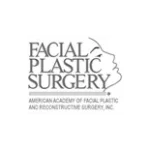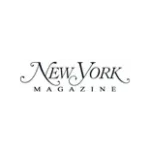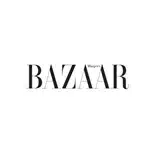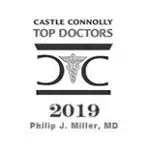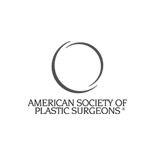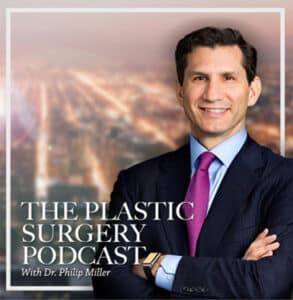 The Plastic Surgery Podcast with Dr. Philip Miller
Tune into The Plastic Surgery Podcast, hosted by facial plastic surgeon Dr. Philip Miller. Dr. Miller is here to answer your questions, de-mystify plastic surgery, and help you feel more knowledgeable and empowered about any procedure performed at our center.
View all Episodes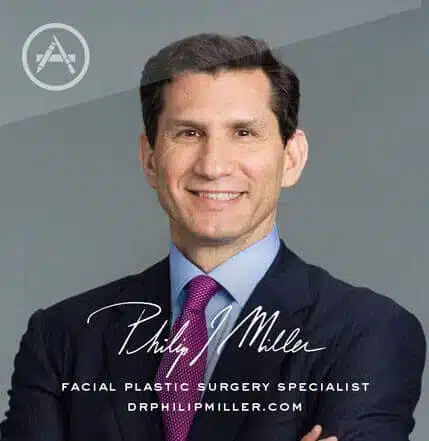 Plastic Surgery w/ Dr. Miller
If you're thinking about getting a lift, nip, or tuck, this app is for you. It's the most comprehensive pocket encyclopedia of plastic surgery terms, before and after photos, and visualization tools to help you really know what to expect from a procedure, including seeing potential results on your own photo. This app is only available on the App Store for iOS devices.
View in App Store