Restylane
Dr. Philip Miller offers the full range of Restylane dermal fillers, including the exciting new lip plumper Kysse and the proprietary Refyne and Defyne formulations. All the Restylane products are FDA-approved for smoothing away wrinkles and restoring volume to create a more youthful appearance. Each filler is designed for a specific area of the face to ensure customized treatments and the most natural results. 
Phillip Miller, MD, FACS, performs nonsurgical treatments and facial plastic surgery exclusively in his New York office. With over 20 years of experience, he is recognized as an expert in facial rejuvenation, including injectable treatments using Restylane fillers. Dr. Miller has been featured on TODAY, ABC, CNN, Discovery Health, Elle, BAZAAR, and Forbes. He is also frequently invited to share his techniques and expertise with other members of the medical community at national facial plastic surgery conferences.
Read More
What is Restylane? 
Restylane is a line of hyaluronic acid (HA) dermal fillers manufactured by Galderma. HA is a natural substance found in the skin, which delivers essential nutrients and hydration to help skin maintain its smooth, soft texture. Over time, our bodies lose HA, which results in drier skin and the formation of fine lines. HA dermal fillers replace volume in the dermal structure, smoothing away wrinkles and adding youthful shape and definition to the face. Each of the Restylane fillers is designed with a modified form of HA. Dr. Miller uses Restylane, Kysse, Refyne and Defyne, Lyft, and Silk, so he can provide the best possible results for all his patients.
As our skin ages, it loses both elastin and collagen. As these essential proteins are depleted, skin laxity develops, and facial lines start to form. Common concerns include nasolabial folds and smile lines around the nose and mouth. Other issues might be thinning lips, hollowing in the mid-face, and discoloration and fine lines under the eyes. Topicals might offer some improvement, but they don't work deeper than the skin's surface. 
The Miller Lift
Patients who want to reverse these aging symptoms but aren't ready to explore surgical options may find injectable fillers to be the perfect solution. These treatments are quick, relatively comfortable, and offer results that can last up to two years. Dr. Miller uses some Restylane products for his signature Miller Lifts, in which he combines several dermal fillers and Botox to give you a complete transformation.
This liquid facelift technique considers each patient's facial structure and the areas you want to address. Dr. Miller will use a combination of Restylane and Juvéderm to fill out wrinkles and fine lines, Botox to lift and form your face, and finally collagen stimulators like Sculptra and fat eliminators like Kybella to complete your transformation.
Each Restylane filler has unique benefits that treat specific issues. Which Restylane treatment is right for you? Find out more below about all of the Restylane products offered by Dr. Philip Miller.
Restylane
The original Restylane filler is designed to restore volume and smooth away lines and folds in the lower portions of the face, including nasolabial folds and marionette lines. The filler can also be used to enhance the lips. 
Restylane Kysse

Kysse is the first lip plumper created with XpresHAn technology for the most natural, long-lasting results. The filler preserves the natural movement of the lips with improvements that can last up to one year. Kysse may also be used in other areas of the face to restore volume.
Restylane Refyne/Defyne

Also designed with XpresHAn technology, this filler pair offers natural results on even the deepest nasolabial folds. The formulations preserve your natural look as you make various facial expressions for greater confidence and enhanced results. Defyne works a bit deeper than Refyne, and Dr. Miller will select the best option for you based on your unique needs. 
Restylane Lyft
In addition to adding youthful volume to the midface, Restylane Lyft is often the filler of choice to turn back the clock on the hands. This filler can also smooth away nasolabial folds with improvements that typically last up to 12 months in the face and six months in the hands. 
Restylane Silk 
This filler was originally created to augment thinning lips, but it is also effective in smoothing away vertical lines that appear above the upper lip over time. Known as lipstick or smoker's lines, these wrinkles have been traditionally difficult to treat. Silk has the perfect consistency to reduce the appearance of the lines while maintaining a natural result. 
Who is a Good Candidate for Restylane
The ideal candidate is over the age of 21, in good mental and physical health, and has realistic expectations for what the procedure can accomplish. Fillers address both early and more advanced signs of aging. Patients with more severe aging symptoms may see the best results with a combination approach that uses other procedures with the fillers to achieve a more dramatic improvement. 
What to Expect During Your Consultation
During your Restylane consultation, Dr. Philip Miller will review your medical history and complete a full examination. After examining your facial anatomy, as well as the quality of your skin, he will create a customized treatment plan that meets your needs and goals. He will explain the products chosen for you and describe the procedure so you know exactly what to expect.
Dr. Miller's NatraLook Process helps ensure you will receive the right treatment for your unique aesthetic and goals. Dr. Miller will help you understand your options and how he can help you achieve the look you desire. This open and honest process helps ensure patients feel as comfortable as possible at every stage of their aesthetic journey.
Since we are a surgical practice, we can often combine fillers like Restylane with surgical treatments for the best possible results. Dr. Miller can provide you with additional options during your consultation.
What to Expect During the Dermal Filler Procedure
Dr. Miller will perform a series of injections, strategically placed, to add lift and definition to the cheeks, smooth away lines and wrinkles, or plump up the lips. Dr. Miller exercises great precision in both placement and dosing amount to ensure patients get just the amount of correction needed. He may gently massage the area once the injections are administered to ensure the filler is evenly distributed and you achieve smooth and natural results. He may also apply ice to reduce swelling and redness.
You will see your Restylane results develop as soon as your procedure is completed. Treatments are relatively comfortable with minimal downtime afterward. Improvements can last between six and 12 months, depending on the filler, where it is used, and how fast your body metabolizes the HA. Dr. Miller will provide you a treatment schedule to help you maintain the results you are sure to love. 
Restylane Cost
The cost of Restylane, Kysse, Lyft, Refyne and Defyne, and Silk treatments vary, depending on the areas being treated and the number of syringes that are needed. We work with each patient's budget to help them achieve their desired results whenever possible.
To learn more about dermal fillers and how to have a successful treatment, visit the American Board of Cosmetic Surgery.
FAQ
Q: Am I a good candidate for Restylane fillers?
A: The best candidates for this treatment are 21 or older and have realistic expectations about the results they can achieve. Dr. Miller may recommend fillers if you want to add fullness to your cheeks or lips or conceal lines and wrinkles around the nose and mouth.
Q: What should I expect at my consultation?
A: During your consultation, you will meet privately with Dr. Philip Miller. He will listen to your concerns and goals and provide you with an individualized treatment plan, using the NatraLook Process. 
Q: Are dermal filler treatments painful?
A: The needle or cannula used to administer dermal fillers is very small, so discomfort is usually minimal. Patients may request topical numbing before injecting sensitive areas if they prefer. We also offer ProNox (or laughing gas) to help make the procedure more comfortable.
Q: When can I return to work?
A: Most patients return to work immediately after the treatment. Mild bruising or swelling might occur.
Q: Are there alternative treatments to Restylane?
A: While the Restylane line offers numerous options for anti-aging and facial enhancement, these treatments are not your only option. Juvéderm is another line of dermal fillers we offer, which provide similar benefits with slightly different formulations. Neuromodulators like Botox treat lines in the upper face that fillers are not typically designed to treat. For more dramatic, longer-lasting results, surgical procedures like a facelift or blepharoplasty are also available. 
Schedule Your Restylane Appointment in Our New York Office Today
Philip Miller, MD, FACS specializes exclusively in facial plastic surgery and nonsurgical treatments, such as Restylane, Kysse, Lyft, Refyne and Defyne, and Silk treatments in New York, New York. Call us at (646) 791-3066 to request a consultation with Dr. Miller or schedule an appointment online. We look forward to meeting you!
Next, read about Juvéderm.
Settle for Nothing But the Best Facial Plastic Surgery
Services >
Aesthetic Confidence
®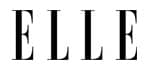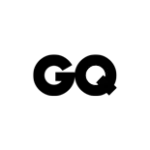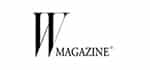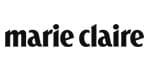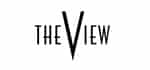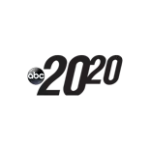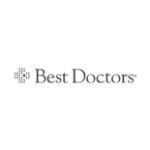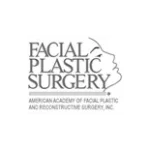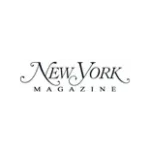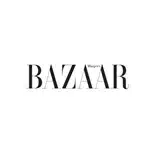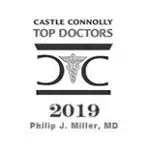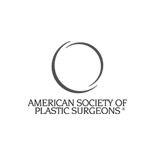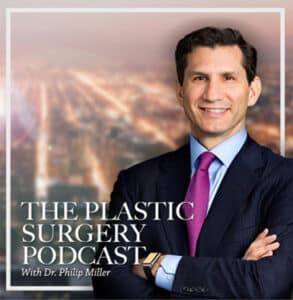 The Plastic Surgery Podcast with Dr. Philip Miller
Tune into The Plastic Surgery Podcast, hosted by facial plastic surgeon Dr. Philip Miller. Dr. Miller is here to answer your questions, de-mystify plastic surgery, and help you feel more knowledgeable and empowered about any procedure performed at our center.
View all Episodes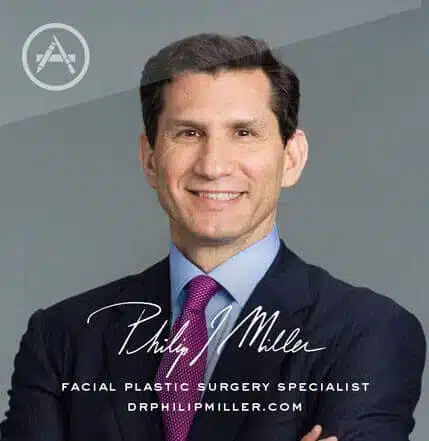 Plastic Surgery w/ Dr. Miller
If you're thinking about getting a lift, nip, or tuck, this app is for you. It's the most comprehensive pocket encyclopedia of plastic surgery terms, before and after photos, and visualization tools to help you really know what to expect from a procedure, including seeing potential results on your own photo. This app is only available on the App Store for iOS devices.
View in App Store