Pick the Perfect Time for Your Facelift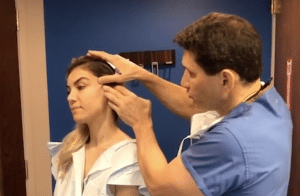 There's a lot more that goes into planning a facelift surgery in New York than just picking a date for your procedure. In fact, as your plastic surgeon will discuss with you in detail, a key component to the process of having a facelift is your recovery period. While the surgery may only last a few hours, your recovery can take days and weeks. To benefit from the results you truly want from your facelift, you must plan ahead to book your procedure at the perfect time, a time when you have plenty of time to recover.
What Brings You In for a Facelift?
If you're frustrated by the idea of missing work or being restricted from certain activities, it may be helpful to keep in mind the life-changing benefits this surgery will provide you. Facelifts are designed to help men and women of nearly any age achieve a more youthful look. This surgery can address drooping, sagging skin and other problems with the lower portion of the face. When the aging process and the effects of gravity form jowls at your jawline, a double chin, or deep folds you despise, a facelift surgery could help you to recover the contour of a more youthful jaw and chin. For many patients, a facelift can take years off their look.
Before booking your facelift consultation, you should be in good physical health without any illness that could impair your ability to heal. You should have an overall healthy lifestyle, eating a proper diet and getting regular exercise. There's no correct age to receive a facelift procedure. Start planning your facelift if you believe you're a good candidate for the procedure.
What Should You Expect from Surgery?
If it seems like the recovery period is excessive, it might benefit you to understand the facelift procedure itself. It may seem straightforward to you, but a facelift involves manipulating many delicate features of the face and jaw. Your surgeon will work on fine-tuning this area gently and effectively, leaving the skin, muscles, and tissue to heal themselves in their new formations. Rushing through the recovery process can only hurt your results or over-tax your body.
The facelift surgery can be performed as a traditional procedure or a limited procedure. With a traditional facelift, the incisions are made along the hairline and extending in front of and behind the ear, then continuing to the lower scalp. If your surgeon suggests a limited facelift, your incisions will be shorter in length and restricted to the area around the ear. The technique chosen for your procedure will depend on the extent of work that is required to achieve your desired results and the location of your main concerns.
With the incisions in place, your plastic surgeon will now work to lift and tighten the underlying sheet of facial tissues. Secondly, your surgeon will also redistribute the fat deposits that often accumulate throughout the lower face and neck before re-draping the skin to create a more taut but natural-looking appearance. The result of your successful facelift surgery is a refined, youthful profile that still appears natural, as if you have magically melted away the years overnight. Of course, it's key to make it through your recovery period to reach these final results.
How Much Time Should I Plan for a Facelift Recovery?
We're not talking about a year for recovery, or even six months. In fact, most patients recover from their facelifts enough to return to work within two weeks, can resume most activities within four weeks, and no longer have swelling after a few months. Your facelift recovery begins with bandages and dressings, as well as drainage tubes to remove excess fluids during the first day or two. The first 48 hours of your recovery will be dedicated to rest and recuperation, while keeping your head elevated to reduce swelling and changing the bandages to keep the incisions clean. Your plastic surgeon will prescribe pain medication to help with any discomfort and most likely will recommend using cold compresses to soothe the swelling and inflammation.
After five to 10 days, your surgeon will remove your sutures at a follow-up appointment and examine your incisions and surgery area to determine how well they are healing. At this stage, he may be able to give you a more definite time frame for returning to work and resuming activities like exercise. After continuing to care for themselves and their face for a few more days, most patients are cleared to return to work at two weeks after surgery. At this point, bruising and redness should be gone and only minimal swelling will remain. On your first day back on the job, you'll look refreshed and youthful, but it won't be obvious that you've had a facelift unless you spread the word yourself.
If you're planning your facelift for a specific event, such as a wedding or class reunion, give yourself enough time in advance to come through the entire recovery process. Don't schedule your facelift two weeks out; instead, give yourself two or three months if you can to fully heal and let all of the swelling subside. Picking the perfect time in advance can make your facelift experience seem much smoother and much less stressful.
Where Can I Get Help to Plan My Facelift?
There's certainly no perfect time to have a facelift, but there will be a good time for you to undergo this life-changing procedure. If you're unsure when the right time is for you, the plastic surgeon you choose should be able to walk you through all the details to pick your perfect time. One such plastic surgeon, Dr. Philip Miller, has specialized exclusively in facial plastic surgery in NYC, offering over 20 years of experience and knowledge to his patients. A recognized expert in facial rejuvenation procedures, Dr. Miller has been frequently invited to share his specific techniques with his peers at various national facial plastic surgery meetings. He has been voted among the Best Doctors in America each year since 2007 and has also been named a Top Doctor of New York. To schedule a consultation with Dr. Miller, contact his office located at 60 East 56th Street, Third Floor in New York City, by calling (646) 791-3025.
Settle for Nothing But the Best Facial Plastic Surgery
Services >
Aesthetic Confidence
®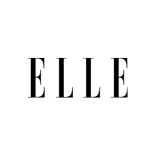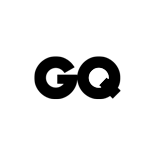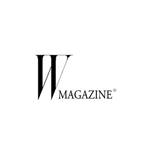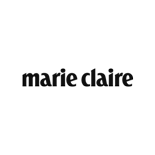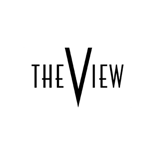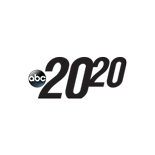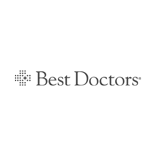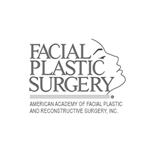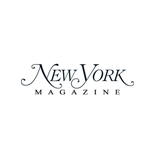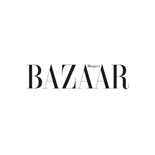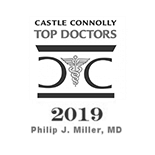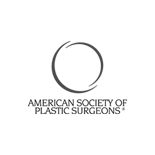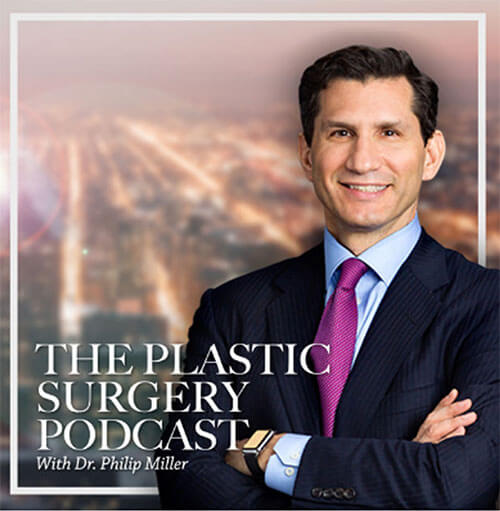 The Plastic Surgery Podcast with Dr. Philip Miller
Tune into The Plastic Surgery Podcast, hosted by facial plastic surgeon Dr. Philip Miller. Dr. Miller is here to answer your questions, de-mystify plastic surgery, and help you feel more knowledgeable and empowered about any procedure performed at our center.
The Plastic Surgery Podcast
View all Episodes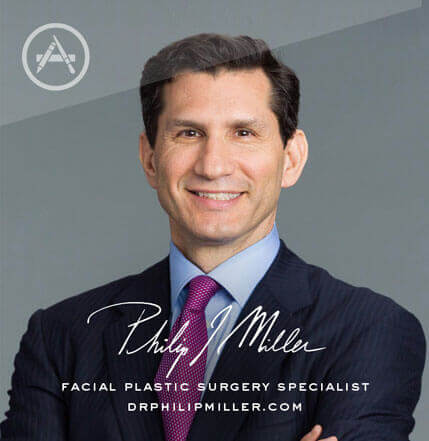 Plastic Surgery w/ Dr. Miller
If you're thinking about getting a lift, nip, or tuck, this app is for you. It's the most comprehensive pocket encyclopedia of plastic surgery terms, before and after photos, and visualization tools to help you really know what to expect from a procedure, including seeing potential results on your own photo. This app is only available on the App Store for iOS devices.
View in Ap

p Store >