Why a Surgical Facelift Is Still the Best Option
A recent trend in plastic surgery has coined the term "nonsurgical facelift," a treatment option more traditionally known as injectable fillers. While these are a valid procedural choice in their own right, calling them the nonsurgical equivalent of the facelift surgery might be a bit of a stretch. Both offer many benefits, but each has its own place in the world of plastic surgery treatments. Once you understand the differences and similarities, deciding which one is right for you might be a little clearer cut. Perhaps you'll even opt for both if the circumstances are right!
What Are the Benefits of Nonsurgical Facelifts?
Injectable fillers, or the sometimes-called nonsurgical facelift, are a quick and easy way to get instant results that diminish the signs of aging. They are performed without surgery, carry very little risk with them, and involve zero recovery time. When fillers are injected into the targeted areas, they plump up the area to restore and lost volume due to aging and gravity. By plumping the skin, injectable fillers give the appearance of a more youthful face and also "fill" fine lines and wrinkles. They can be applied to various areas of the face to create better contour, smoother-looking skin and natural volume. Plus, the initial results happen right away, with full results taking effect gradually within the first one to two weeks.
Considering this long list of benefits, it's easy to see what makes nonsurgical options like injectable fillers a popular stand-in for the more traditional, surgical facelift. The downside to these treatments is that they are temporary, lasting anywhere from four months to a year; injectable fillers require regular visits to maintain the results. Their benefits are also limited, since they do nothing to address problems with loosened skin and muscles or fat deposits shifted toward the jaw line by age and gravity. Injectable fillers can be a great choice for the right candidate, but should not be treated as a complete nonsurgical alternative to the traditional facelift.
What Are the Benefits of Surgical Facelifts?
Of course, with a "regular" facelift the procedure is more involved and there is some time needed for recovery. However, when compared to the vastly greater benefits a facelift can offer, the time put into this anti-aging procedure becomes a true investment in a more youthful appearance and improved self-image. The facelift surgery lasts about three hours and is performed under general anesthesia. The two most common surgical facelifts performed today are the traditional and the limited facelift. During a traditional facelift, the incisions are made at the hairline, extending in front of and behind each ear then down to the lower scalp. A limited facelift uses shorter incisions just around the ear. The surgical technique used for your facelift will be determined by your plastic surgeon during your consultation and based on your specific needs.
With a surgical facelift, a plastic surgeon in New York is able to achieve many things in order to restore the looks that both time and gravity have changed. Your plastic surgeon's goals during a facelift will be to lift and tighten the underlying sheet of facial tissue before re-draping the skin, as well as redistributing the fat that has collected along the jaw line over time. This fat can be relocated to areas of the face that have lost volume, thus adding a more natural-looking contour to the face overall. The effect is a more youthful-looking profile. Results are not instantly noticeable, due to slight swelling of the area after surgery. The recovery period takes about two weeks, with certain activities limited for a longer amount of time to help protect the healing face. Most patients report mild to moderate discomfort after surgery, which can easily be managed with cold compresses and pain medication, as well as a tightened feeling of the face. These after-effects will gradually fade as your new, healing face begins to show off the results of your surgery. To learn more about a facelift, visit medlineplus.gov
Can You Have Them Both?
For some patients, deciding between the two procedures is not even a necessary step in their treatment. Many facial surgeries are often performed in tandem to achieve the patient's desired results. Facelifts and neck lifts are one common pairing, as well as facelifts and forehead lifts. Adding procedures allows the doctor to work more thoroughly on problem areas at the same time, as well as giving you the chance to experience all of the results you want after only one complete recovery period. If you opt to add nonsurgical procedures like injectable fillers to your surgery, there is no recovery time added on at all.
Why opt for both a facelift surgery and injectable fillers? Your facelift procedure can do much to improve the youthful appearance of the lower third of your face, but the upper face won't be targeted. For this reason, many patients add a brow lift, or forehead lift, to their surgery. If that's not an option for you, but you would still like to see your forehead treated, injectable fillers may be right for you. They will help to add volume to the areas of the upper face to smooth out lines and wrinkles for a younger look. In other cases, if not enough fat is available for redistribution to the areas that have been depleted over time, your plastic surgeon might recommend fillers as an adjunct to your facelift surgery to give the appearance of enhanced volume.
The Perfect Follow-Up Appointment
As long-lasting as your facelift results may be, they won't last forever. The facelift surgery can help you steal back some of the years from an aging face, but it will not do anything to prevent further aging from happening down the line. While you can take steps to live a healthy, skin-friendly lifestyle, there is no way to foolproof your facelift. Instead, many patients turn to injectable fillers to help recreate their post-op results on a temporary basis. Injectables offer a less expensive way to maintain your more youthful appearance until the time comes to book a follow-up surgery.
Book Your Own Facelift Appointment in New York Today
Whether you feel you're a good candidate for injectable fillers, a facelift surgery, or some combination therein, it's time to connect with an expert in the facial plastic surgery industry to get some sound advice. Dr. Phillip Miller, a facial plastic surgeon with over 20 years of experience, is a recognized expert in facial rejuvenation procedures. He is often invited to speak at national facial plastic surgery meetings, sharing his innovative techniques with his peers. Dr. Miller has been voted among the Best Doctors in America annually since 2007 and has been named a Top Doctor of New York. Contact Dr. Miller's office, located at 60 East 56th Street, Third Floor, in New York City, by calling (646) 791-3025.
Next, here are Seven Popular Facelift Myths
Settle for Nothing But the Best Facial Plastic Surgery
Services >
Aesthetic Confidence
®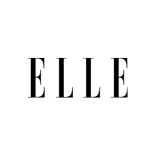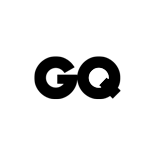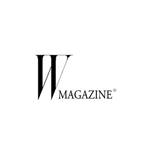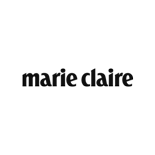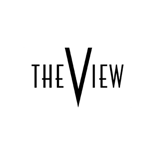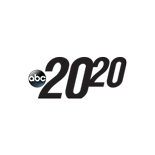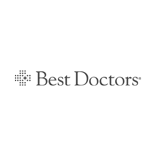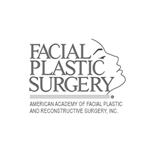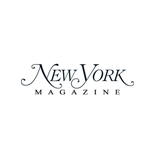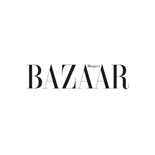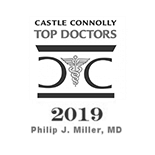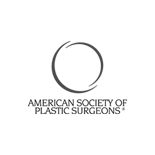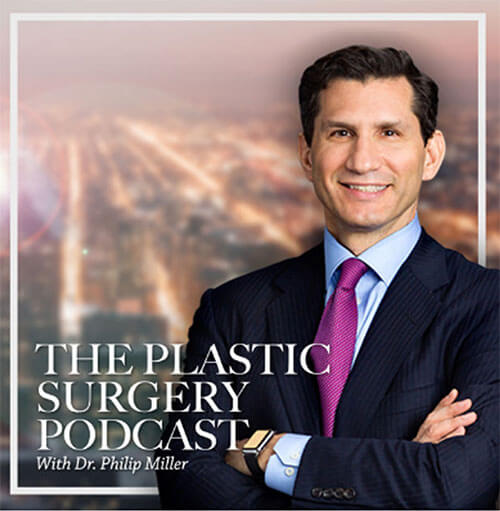 The Plastic Surgery Podcast with Dr. Philip Miller
Tune into The Plastic Surgery Podcast, hosted by facial plastic surgeon Dr. Philip Miller. Dr. Miller is here to answer your questions, de-mystify plastic surgery, and help you feel more knowledgeable and empowered about any procedure performed at our center.
The Plastic Surgery Podcast
View all Episodes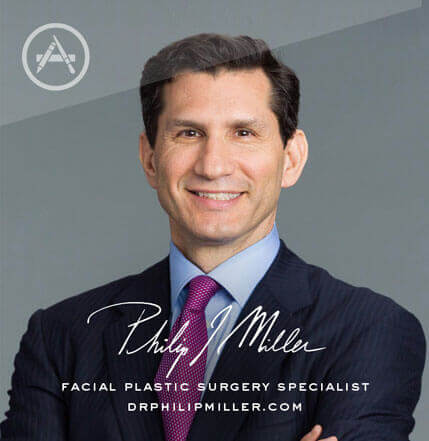 Plastic Surgery w/ Dr. Miller
If you're thinking about getting a lift, nip, or tuck, this app is for you. It's the most comprehensive pocket encyclopedia of plastic surgery terms, before and after photos, and visualization tools to help you really know what to expect from a procedure, including seeing potential results on your own photo. This app is only available on the App Store for iOS devices.
View in Ap

p Store >