Look and Feel Your Best for Your New York Wedding
Without question, your wedding day is going to be one of the most special and memorable events of your life. Not only is it the day when you and your beloved make a heartfelt commitment to each other in front of your family and friends, but it's also a day that will be undoubtedly immortalized in dozens of beautiful professional photos and a high-end video, too.
Of course, you want to look your best for your partner. But you also want to look your best for posterity. That's why a wedding gives you the perfect opportunity to indulge in the ultimate head-to-toe makeover.
But just as a perfect wedding takes planning, so does a perfect wedding makeover. You don't want to be healing from lip injections when the photographer catches a candid shot. Nor should you get fitted for your wedding dress or tux before you've sculpted your ideal figure!
If looking your best is part of your wedding plans, Dr. Phillip J. Miller and his team of experts in New York City can help. Below are some of their most popular pre-wedding treatments, along with a timeline that will give you the ideal time-frame as to when you should schedule!  
Re-shape your nose
Rhinoplasty

If rhinoplasty is part of your journey toward facial harmony, you need to schedule that as far in advance as you do an ideal venue. To fully heal from a surgical rhinoplasty, you need to allow about one year. 
Schedule: More than a year before your wedding day.
Non-surgical Rhinoplasty
But if you've already past the deadline, don't despair: A non-surgical rhinoplasty might be all you need to create the most flattering profile of your life. Dr. Miller has developed a non-surgical rhinoplasty that utilizes dermal fillers to correct nasal defects in just minutes. A quick and pain-free non-surgical rhinoplasty can create beautiful changes, including:
Evening out a nose-bump

Correcting small dips

Correcting asymmetries
Straightening your nose with injectable dermal fillers may even make it appear shorter. A non-surgical rhinoplasty only takes a few minutes and doesn't cause any pain or swelling. Results can last for 18-24 months.
Schedule: Several weeks before the wedding.
Eliminate Loose Skin
Facelift
If you're in the market for a full-on surgical facelift, make sure you leave at least six months to heal. Like a surgical rhinoplasty, a surgical facelift is a long-term project that has lifetime results. Once you turn back the hands of time, you continue to age from that prior stage, looking 10 years younger than your peers (provided they're not also patients of Dr. Miller's, of course!).
Schedule: More than one year before your wedding.
Micro-lift
If you're still in your 20s or 30s, you could benefit from a Micro Lift, which mimics the result of wearing a tight ponytail. In this skin-only facelift, Dr. Miller makes a small incision in front of your ear and lifts from there. Results are subtle but permanent.
Schedule: At least two months before your wedding
Face-Tite
Dr. Miller and his team also have a bouquet of non-surgical face-lifting methods to lift sagging skin and spirits. You can look younger than you ever dreamed of by rejuvenating your skin with:
Face-Tite™ — A combination of mini liposuction and radiofrequency (RF) energy, Face-Tite sculpts away sagging, aging fat from your eyebags, jowls, chin, and neck while tightening your skin. You can tighten every area of your face from brow to neck.
Schedule: At least six weeks before the wedding. You'll see amazing results by then, though your skin grows tighter and firmer for up to a year. 
Ultherapy
Ultherapy® — This non-surgical face and neck tightening procedure relies on the power of ultrasound waves to heat your collagen, which both contracts it and stimulates your body to create new collagen. Depending on how severe your skin sagging is, you may need more than one treatment. Ultherapy works with your body's healing and rebuilding capabilities, so it takes several months before you see the degree of tightening and firming that you desire.
Schedule: At least three months before the wedding for one treatment, or seven months for two treatments.
Miller Lift
Miller Lift — This non-surgical liquid facelift uses nothing but injectable dermal fillers and Botox® to re-contour and lift your face to a more youthful position. You can erase frown lines and nasolabial folds, while lifting and building your midface and cheekbones.
Schedule: Two weeks before your wedding.
Touch up trouble spots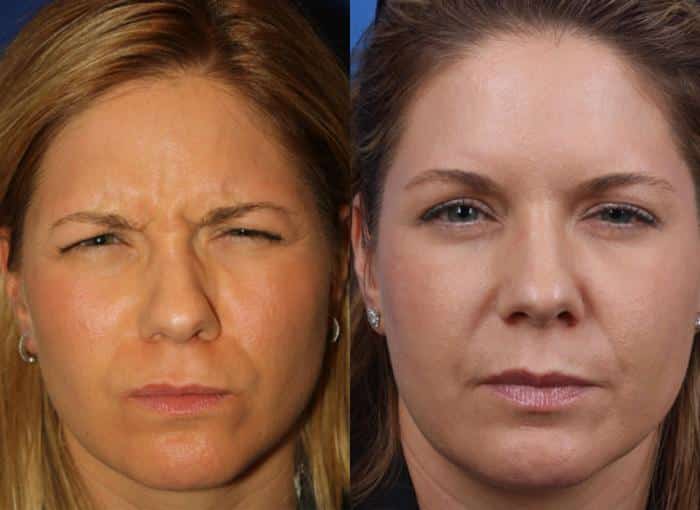 Whether you've opted for other treatments or not, to create a portrait-perfect face you may want to smooth out your brow and fill in creases and wrinkles. We custom-design a treatment plan with dermal fillers and Botox to give you the smooth, silky skin that you (and your makeup artist) deserve. Botox lasts between 3-4 months. Dermal fillers can last for up to a year.
Schedule: 2 weeks before your wedding for fillers
Get an extra glow
You'll already be glowing from excitement and fulfillment when the Big Day arrives. But you can boost your luminance with skin treatments that detoxify your skin, slough off old skin cells and resolve acne scars and dark spots. Our aestheticians choose from a variety of med spa treatments that are right for your skin type and problem areas. Many treatments have the added benefit of tightening your skin, too. 
Schedule: A week or two before your wedding.
Sculpt your Body
Don't rely on Spanx to create your perfect wedding silhouette, or on willpower either, as indicated by this study. Sculpting away excess fat and tightening your muscles ensures you'll look amazing both in your dress or tux and in your wedding night lingerie (and out of it, too). 
CoolSculpting® — If you'd rather eliminate fat without any kind of incisions or downtime, a series of up to three CoolSculpting treatments freezes off excess bulges, including muffin tops and thunder thighs. Leave about a month between treatments. To learn more about CoolSculpting, visit ncbi.nlm.nih.gov
Schedule: At least six months in advance of your wedding.
Schedule Your New York Wedding Treatment Today
You don't need a wedding planner for your perfect wedding look. Just say "I Do" to a pre-wedding makeover by calling our Manhattan office at 646-791-3025 for a consultation or book online today. 
Settle for Nothing But the Best Facial Plastic Surgery
Services >
Aesthetic Confidence
®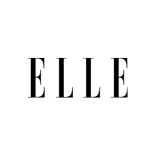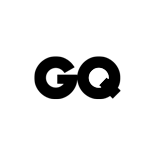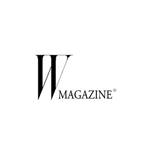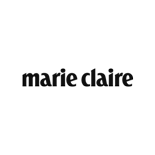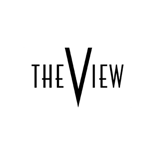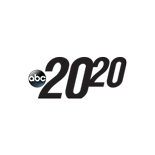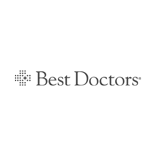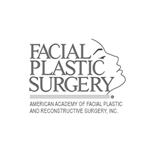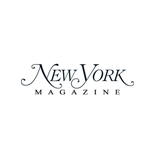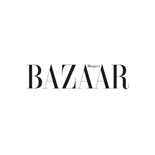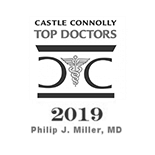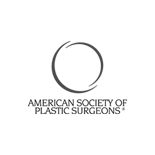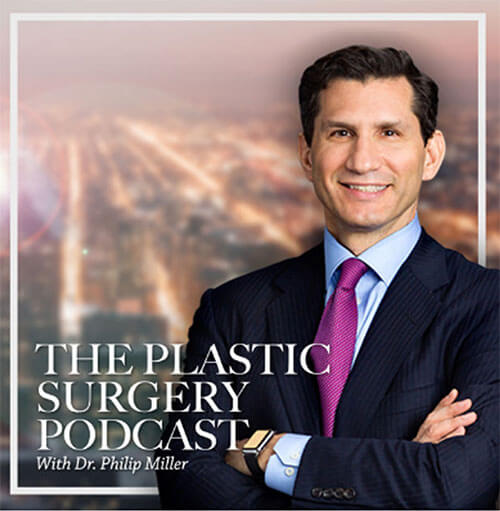 The Plastic Surgery Podcast with Dr. Philip Miller
Tune into The Plastic Surgery Podcast, hosted by facial plastic surgeon Dr. Philip Miller. Dr. Miller is here to answer your questions, de-mystify plastic surgery, and help you feel more knowledgeable and empowered about any procedure performed at our center.
The Plastic Surgery Podcast
View all Episodes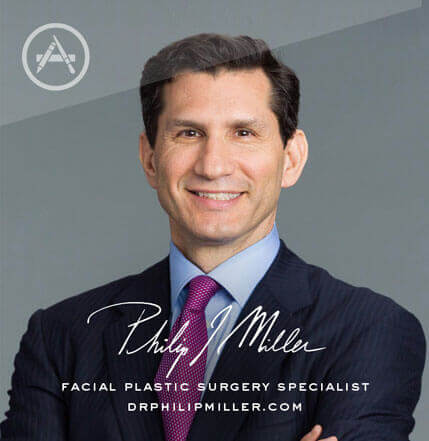 Plastic Surgery w/ Dr. Miller
If you're thinking about getting a lift, nip, or tuck, this app is for you. It's the most comprehensive pocket encyclopedia of plastic surgery terms, before and after photos, and visualization tools to help you really know what to expect from a procedure, including seeing potential results on your own photo. This app is only available on the App Store for iOS devices.
View in Ap

p Store >