A Facelift at Any Age: What to Expect
The facelift procedure is not intended for patients at any specific age or even within a certain age range. Of course, prospective facelift patients should have developed some of the common signs of aging in some degree, but otherwise, there's no age stamp on this procedure. For each age range, however, there may be specific concerns to discuss with your facial plastic surgeon, such as New York plastic surgeon Dr. Philip Miller. Every patients' experience is unique, but your facelift journey may vary slightly based on your age.
A Facelift at Age 35
What was once a procedure for more mature adults has gotten a makeover, gearing its benefits toward a much younger crowd. Facelifts for patients in their 30s are becoming much more popular as the techniques improve and awareness of the surgery's benefits increase. At the age of 35, a facelift patient might not have a lot of corrections to make, but undergoing the procedure could help as a preventative measure against more advanced signs in the years to come.
If you are concerned that your aging side effects require surgical correction, consult with a facial plastic surgeon experienced in the facelift procedure. You should be in good overall health, not smoke, have realistic expectations for your facelift results, and already be experiencing some of the signs of aging. You might have noticed fine lines around the mouth and nose, facial creases, and slight sagging in the skin around the lower face.
A Facelift at Age 45
The 40s is a time for big changes, especially women who are in the beginning stages of menopause. There is a myth that a woman's facelift results can be affected by the hormonal changes of menopause, making it wise to wait until after this transition has completed. The good news is that there are plenty of facelifts performed on pre-menopausal women that result in long-lasting anti-aging effects. You can plan your facelift surgery on your own terms and leave the internal changes of your body for your primary care physician to worry about.
While the aging effects are not as dramatic or obvious in 40-something patients, the differences made by a facelift surgery can still be meaningful. Patients in this age group, both male and female, can benefit from the changes in their contour and profile. It's a great way to set back the clock before some of the more drastic aging signs have begun to affect the face. Remember that every patient is unique, so your aging process will be yours alone. Consult with your facial plastic surgeon to discover how a facelift could benefit you the most during your 40s.
A Facelift at Age 55
During the 50s, prospective facelift patients might be seeing more dramatic changes to their faces and necks. The skin will likely begin to appear loose and more inelastic. Fatty deposits will be more noticeably shifted from the upper portion of the face downward to the lower region. It's easy to become frustrated as the face changes dramatically during these years. Stress, environmental exposure, time, and gravity can all create unwanted effects that are irreversible with creams and topical treatments.
Because these aging effects won't be limited to the mid- and lower face, many facelift patients in their 50s may choose to add on other facial rejuvenation procedures to create a more youthful look overall. Popular combinations might include a facelift with eyelid surgery, a brow lift, or a neck lift. Other patients might choose to incorporate nonsurgical anti-aging treatments into their procedure as well. Consult with your facial plastic surgeon about the best treatment methods for you.
A Facelift at Age 65
For more mature men and women in their 60s and beyond, facelift surgery offers the chance to recapture some of their youth and "clean up" the excess skin and fat around the lower facial region. Patients at this age tend to see a greater degree of inelastic skin and drooping around the chin and jaw. Jowls may form, as well as a double chin or "turkey neck." While facelift surgery can't make you look 30 again, it can certainly turn back the clock as much as 10 years by tightening up the skin, redistributing the fat cells as needed, and redefining the chin, neck, and jaw.
At 65, surgery can be performed safely and effectively, but there is a greater chance of post-surgical complications if you have certain medical conditions. Talk openly with your facial plastic surgeon if you have high blood pressure, high cholesterol, a heart condition, diabetes, or any other medical concerns.
To learn more about facelift, visit medlineplus.gov
Plan Your Facelift Today With a New York Plastic Surgeon
If you'd like to learn more about how a facelift surgery can help you to appear more youthful, no matter what your age may be, consult with a board certified facial plastic surgeon today. Dr. Philip Miller has specialized exclusively in facial plastic surgery, offering over 20 years of experience and knowledge to his patients.
A recognized expert in facial rejuvenation procedures, Dr. Miller has been frequently invited to share his specific techniques with his peers at various national facial plastic surgery meetings. He has been voted among the Best Doctors in America each year since 2007 and has also been named a Top Doctor of New York. To schedule a consultation with Dr. Miller, contact his office located at 60 East 56th Street, Third Floor in New York City, by calling (646) 791-3025.
Next, read about some Common Inconveniences after Facelift Surgery
Settle for Nothing But the Best Facial Plastic Surgery
Services >
Aesthetic Confidence
®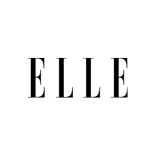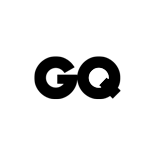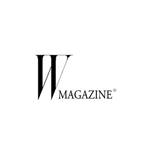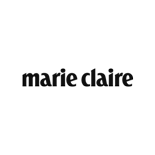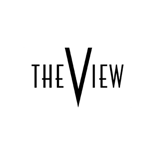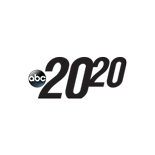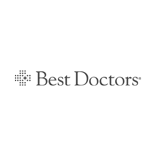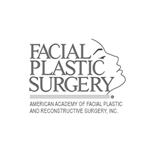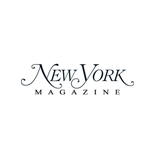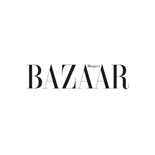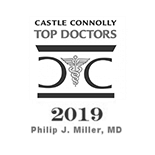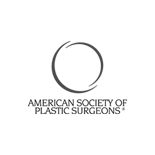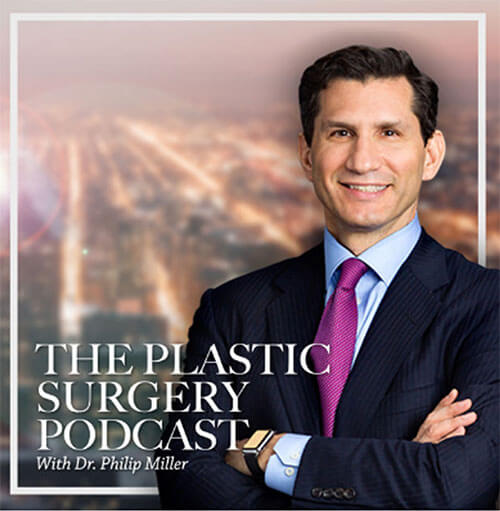 The Plastic Surgery Podcast with Dr. Philip Miller
Tune into The Plastic Surgery Podcast, hosted by facial plastic surgeon Dr. Philip Miller. Dr. Miller is here to answer your questions, de-mystify plastic surgery, and help you feel more knowledgeable and empowered about any procedure performed at our center.
The Plastic Surgery Podcast
View all Episodes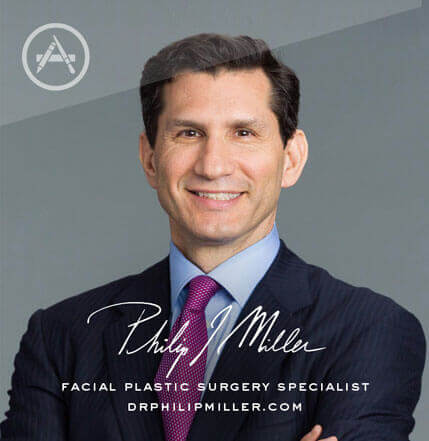 Plastic Surgery w/ Dr. Miller
If you're thinking about getting a lift, nip, or tuck, this app is for you. It's the most comprehensive pocket encyclopedia of plastic surgery terms, before and after photos, and visualization tools to help you really know what to expect from a procedure, including seeing potential results on your own photo. This app is only available on the App Store for iOS devices.
View in Ap

p Store >