Four Things Off-Limits After Your Facelift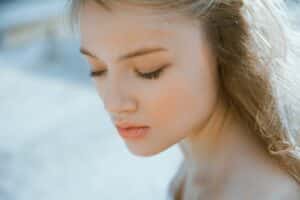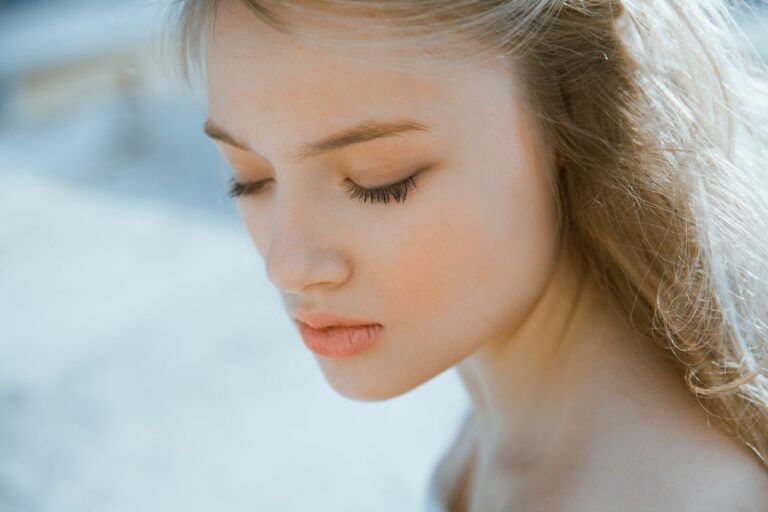 After your facelift surgery in New York, you're going to want to look your very best. Taking proper care of yourself during your facelift recovery is the very best way to ensure that your potential results become a reality. You may become more confident, build your self-esteem, and find yourself more comfortable in public, with friends, and even in front of the camera.
If you want to have your smoothest and most successful facelift recovery, you'll need to follow your facial plastic surgeon's instructions very carefully. Make sure you take steps ahead of time to avoid these recovery-derailing pitfalls right from the start.
#1 – Don't Be a Super Hero
By all means, face your recovery period head on and be ready to fight and win. Just don't overdo it and, above all else, don't play the hero. After surgery, your body is drained, injured, and very sore. It has a lot of work to do in order to support your facial plastic surgeon's expertly crafted results. To heal properly, and as quickly as possible, your body needs lots of rest, plenty of water, and a balanced diet full of nutrients and vitamins. When your body is happy, it will work with you instead of against you. Don't make the mistake of thinking you can stay up late working, watch the neighbor's kids, or take your dog for a long walk if your body is telling you no. Be a hero for your body and get some rest!
The same rules go for your prescribed pain medication. If you're trying to "tough it out" between doses and delaying (or skipping) them, stop being the hero. Resisting your pain pills leaves you miserable and also causes incredible stress on your body. Stress can actually delay your healing process, so by skipping that dose, you could be setting yourself back and causing yourself unnecessary pain. Talk all of your medications as directed and trust the healing process.
#2 – Don't Be a Beauty Queen
Before your facelift procedure, indulge yourself with a visit to the hair salon for a new cut and color, if you choose. On the morning of your surgery, take a long, hot shower to calm your nerves and clean your hair thoroughly. After your surgery, showering is off limits for at least a couple of days. You must also avoid makeup and any haircare products for up to a week. These activities can potentially lead to infection and other problems. It's much safer to minimize your beauty habits for the first 48 hours of your recovery and follow your facial plastic surgeon's instructions carefully. Remember that you should be resting during this time anyway, so stay inside and enjoy your extra time in pajamas.
#3 – Don't Be an Athlete
After facelift surgery, rest is top priority and athletic activities are strictly forbidden. You might be tempted to resume your running routine or get back to the gym as soon as you feel more energetic, but don't get ahead of yourself. Vigorous or strenuous activities can increase swelling in the face, create problems with bleeding, or cause additional setbacks to the healing process. You must avoid these activities for four to six weeks after surgery for your best results. Skip out on the marathon training and ease your way back into your exercise routine with an easy walk around the neighborhood. Your facial plastic surgeon can help you to determine when you'll be ready for your favorite activities, like hiking, yoga, basketball, or other social activities.
#4 – Don't Be a Food Critic
You might be tempted to treat yourself to all of your favorite meals and snacks while you rest and recover from your facelift surgery. Unfortunately, chewy foods can be uncomfortable or even painful to eat. Your body will need nutritious foods to heal properly, but you'll be limited in what you'll be able to eat without increasing swelling or pain in your face. Talk to your facial plastic surgeon about snacks or meal ideas that fall somewhere in the middle. Avoid the urge to eat marshmallows for days and stock your cabinets with smarter snacks. Shop for things like yogurt, eggs (scramble them), soft fruits like bananas, meal replacement drinks, baby food, and milk.
Be careful to avoid certain foods that can irritate you or are considered unhealthy. Skip the chips, cheese puffs, high sodium soups, or meats that are tough to chew. Avoid anything chewy, crunchy, or hard to eat. Instead, concentrate on smoother foods and drink plenty of fluids to stay hydrated throughout your recovery.
Consult with a New York Facial Plastic Surgeon Today
If you'd like to learn more about how the facelift surgery and recovery process, consult with a board certified facial plastic surgeon today. Dr. Philip Miller has specialized exclusively in facial plastic surgery and offers over 20 years of experience and knowledge to his patients.
A recognized expert in facial rejuvenation procedures, Dr. Miller has been frequently invited to share his specific techniques with his peers at various national facial plastic surgery meetings. He has been voted among the Best Doctors in America each year since 2007 and has also been named a Top Doctor of New York. To schedule a consultation with Dr. Miller, contact his plastic surgery clinic located at 60 East 56th Street, Third Floor in New York City, by calling (646) 791-3025.
Next, learn about What to Expect after a Facelift
Settle for Nothing But the Best Facial Plastic Surgery
Services >
Aesthetic Confidence
®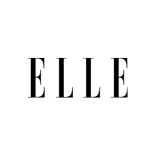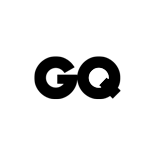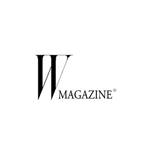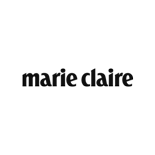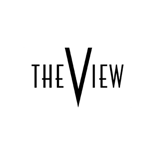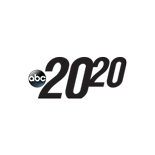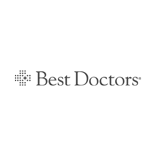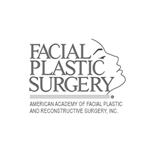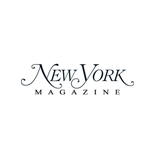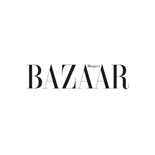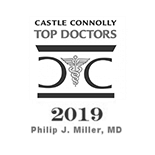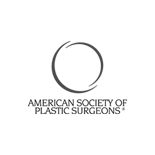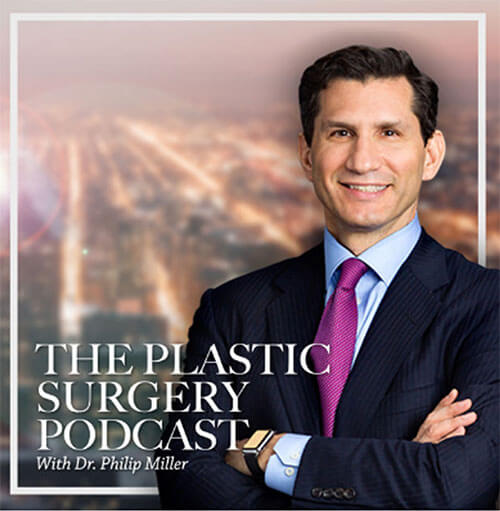 The Plastic Surgery Podcast with Dr. Philip Miller
Tune into The Plastic Surgery Podcast, hosted by facial plastic surgeon Dr. Philip Miller. Dr. Miller is here to answer your questions, de-mystify plastic surgery, and help you feel more knowledgeable and empowered about any procedure performed at our center.
The Plastic Surgery Podcast
View all Episodes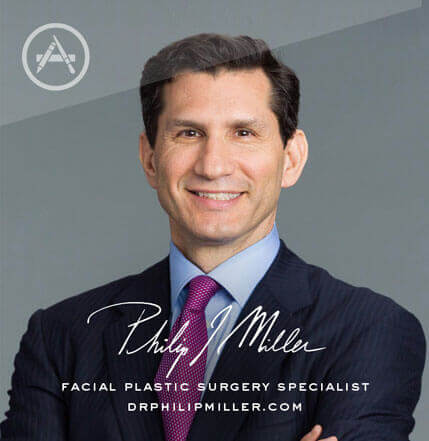 Plastic Surgery w/ Dr. Miller
If you're thinking about getting a lift, nip, or tuck, this app is for you. It's the most comprehensive pocket encyclopedia of plastic surgery terms, before and after photos, and visualization tools to help you really know what to expect from a procedure, including seeing potential results on your own photo. This app is only available on the App Store for iOS devices.
View in Ap

p Store >