What Makes Rhinoplasty So Complex?
The nose is a complex and delicate structure, making rhinoplasty a very challenging procedure and one of the most difficult surgeries to master. A blend of a surgeon's training, skill, experience, and refined sense of aesthetics all come into play to achieve optimal results and avoid complications. Getting the procedure right the first time by choosing the right plastic surgeon is key to a successful outcome.
Double board-certified in both facial plastic and reconstructive surgery and head and neck surgery, Philip Miller, MD, FACS, is considered one of the country's foremost experts in rhinoplasty and facial rejuvenation. He has over 20 years of experience within the facial plastic surgery industry and has performed over 5,000 successful surgeries. His approach combines art and science with skill and innovation and provides thousands of patients in Manhattan, New York with natural-looking results that exceed their goals.
The Reasons Behind So Many Revision Rhinoplasties 
Approximately 10-15% of patients who undergo nose jobs request a second procedure at some point. Cutting costs by settling for an inexperienced surgeon who uses outdated techniques and lacks clear communication skills could result in complications from the procedure and poor results, creating a need for a revision rhinoplasty. Specifically, functional and aesthetic issues that may warrant revision rhinoplasty may include:
Pinched tip (too much cartilage being removed from the tip of the nose results in a "pinched nose" appearance or a short nose)

Progressive nasal obstruction

Scar tissue formation during the healing process

Crooked or twisted nose

Deviated septum
Revision rhinoplasty is not a decision that should be taken lightly. The procedure can be much more intricate than the primary rhinoplasty and requires a surgeon with a broad understanding of the nasal structure and the best surgical techniques. In effect, the procedure can take longer to perform and may cost significantly more than the initial surgery. This is why getting rhinoplasty right the first time by choosing the best surgeon is crucial. 
It is important to note that only a facial plastic surgeon should perform revision rhinoplasty. Dr. Philip Miller is known for his ability to produce the most natural and aesthetically appealing rhinoplasty results. With a high success rate, he is an expert at revising original rhinoplasties that did not produce the desired result.
The Complex Nose Structure
Surgeons consider form and function when performing rhinoplasty because, while nose jobs are mostly desired for cosmetic reasons, you must also consider the nose's proper function. While operating, facial plastic surgeons must make sure the nose's structure remains intact and the patient can breathe properly once they've recovered. More than just a passageway for air, the nose consists of an intricate mix of varying tissues. Fragile bone at the back and bridge and flexible cartilage in the front support the nose. Covering all of that is skin that surgeons must carefully manipulate during surgery so it drapes properly over all of the nose's components. In some cases, surgeons also correct functional issues while enhancing the nose's appearance. 
Altering the nose is unlike sculpting a piece of marble that you chisel down to the desired shape and size. Rather, the nose is disassembled, augmented, or trimmed, repositioned, and then rebuilt—all while preserving its important functions such as airflow.
Are Your Expectations Realistic? 
When considering any type of nose surgery, even if it's a non-surgical rhinoplasty, your prospective surgeon must be more than willing to sit down for a consultation with you. Making sure you and your plastic surgeon are on the same page during the consultation and on the day of your procedure helps ensure a successful result. Your surgeon must have a clear understanding of your aesthetic goals, ask about your medical history, and discuss your available cosmetic options, potential risks, and pre- and post-operative care. Your surgeon should be able to confidently answer all your questions.
Dr. Miller uses before and after photos as well as image morphing to make sure your expectations are realistic and can be met. Particularly, he uses virtual rhinoplasty as a tool to help you visualize your rhinoplasty results, all from the comfort of his Manhattan office. With the latest in computer imaging and 3D technology, you can "try on" a variety of changes to see your potential results, helping you find the best look for you before surgery.
If the Nose Fits
Part of having realistic expectations for rhinoplasty is understanding what rhinoplasty can achieve for your nose. Everyone has unique nasal features and facial structures that determine how much can be changed. Sure, Blake Lively and Jennifer Lopez may appear to have the "perfect" noses, and you are free to show their photos to your plastic surgeon. However, don't expect that someone else's nose will look right on your face. It shouldn't be your goal to match somebody else's appearance, but only use them as a source of inspiration. Achieving the right nose for you will depend on your facial structure, symmetry, size, and balance. Surgeons should not use a one-size-fits-all approach, and you cannot expect a perfect replica of another person's nose after surgery.
To set yourself up for success, begin by choosing the best facial plastic surgeon. The best surgeons know how to customize a nose surgery to the precise needs of each patient to achieve balance and natural beauty. Dr. Miller's approach to rhinoplasty starts with the NatraLook® process, which optimizes the patient experience by creating a collaborative environment that keeps you as an active participant in your transformation journey. This ensures the most rewarding results because it is the process's goal to empower you and help you achieve Aesthetic Confidence®.
Schedule A Rhinoplasty Consultation With A NYC Plastic Surgeon Today
Settle for nothing but the best in facial plastic surgery. By choosing a world-class plastic surgeon with the right combination of experience, skill, expertise, and aesthetic eye, you can achieve beautiful and natural-looking results that are life-changing. Contact Dr. Miller in New York City to learn more about rhinoplasty and other facial plastic surgery procedures that can enhance your appearance.
Settle for Nothing But the Best Facial Plastic Surgery
Services >
Aesthetic Confidence
®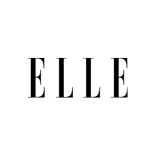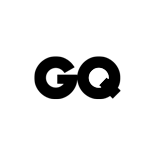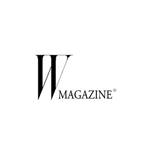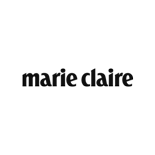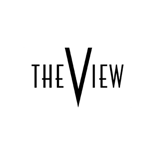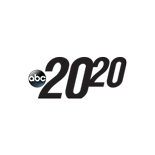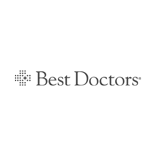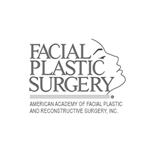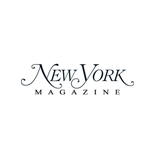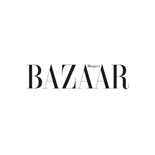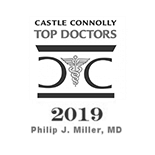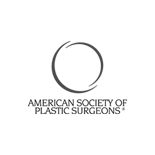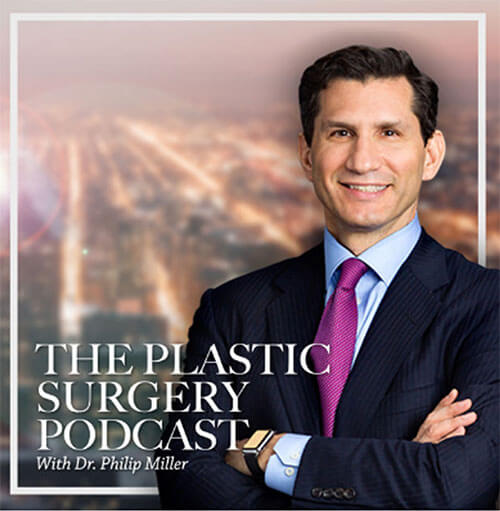 The Plastic Surgery Podcast with Dr. Philip Miller
Tune into The Plastic Surgery Podcast, hosted by facial plastic surgeon Dr. Philip Miller. Dr. Miller is here to answer your questions, de-mystify plastic surgery, and help you feel more knowledgeable and empowered about any procedure performed at our center.
The Plastic Surgery Podcast
View all Episodes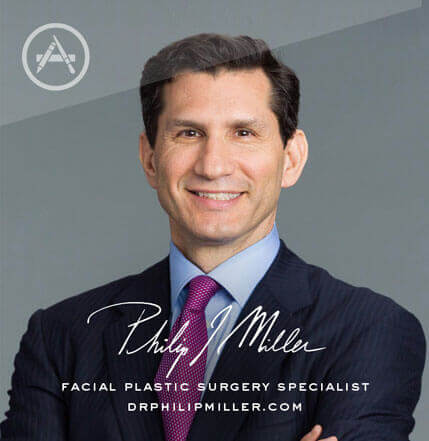 Plastic Surgery w/ Dr. Miller
If you're thinking about getting a lift, nip, or tuck, this app is for you. It's the most comprehensive pocket encyclopedia of plastic surgery terms, before and after photos, and visualization tools to help you really know what to expect from a procedure, including seeing potential results on your own photo. This app is only available on the App Store for iOS devices.
View in Ap

p Store >