When to Choose a Nose Tip Surgery Over Full Rhinoplasty?
Sometimes the aesthetic improvements you're looking for can be achieved with nose tip surgery rather than a full rhinoplasty. If your concerns are centered around the appearance of the tip, nasal tip refinement may be sufficient for you. If you're looking for a more dramatic result that involves other parts of the nose, a full rhinoplasty may be a better choice. 
A nose tip job can effectively address a number of issues to elevate your aesthetic appeal and improve your self-esteem. Before your consultation, check out these common aesthetic concerns to help you determine whether rhinoplasty tip refinement is the right choice for you.
Droopy Tip
A droopy tip can appear just when you smile or it may be apparent all the time. It can be a genetic trait or the result of a previous rhinoplasty. This cosmetic concern can be altered with a nasal tip rotation surgery that focuses exclusively on lifting and refining the nose tip.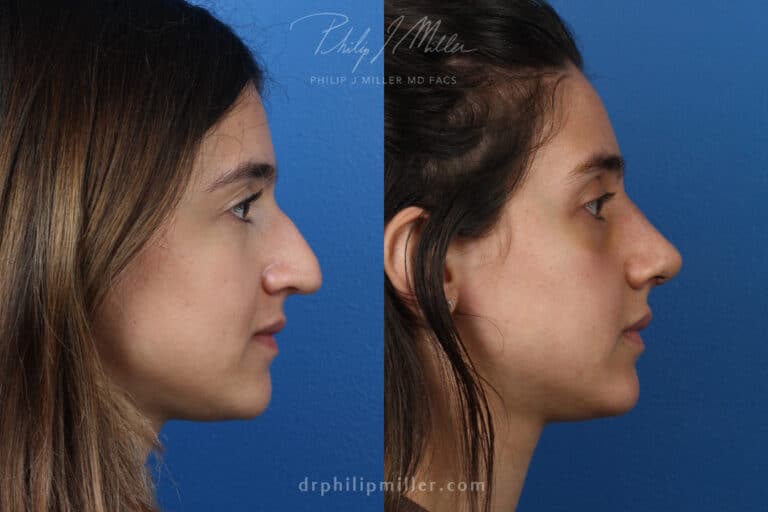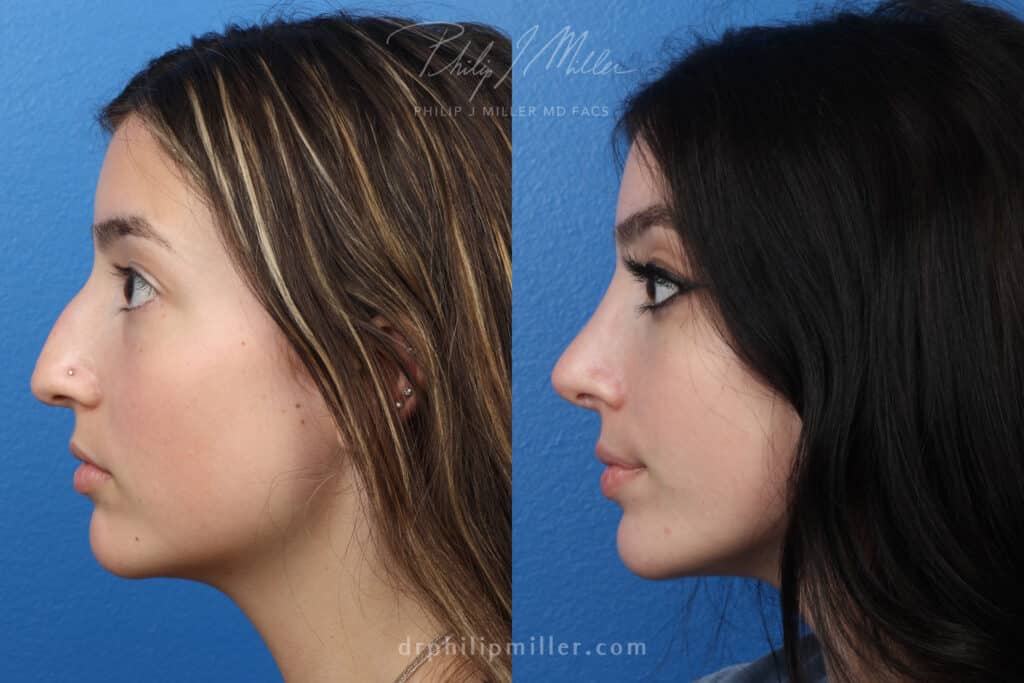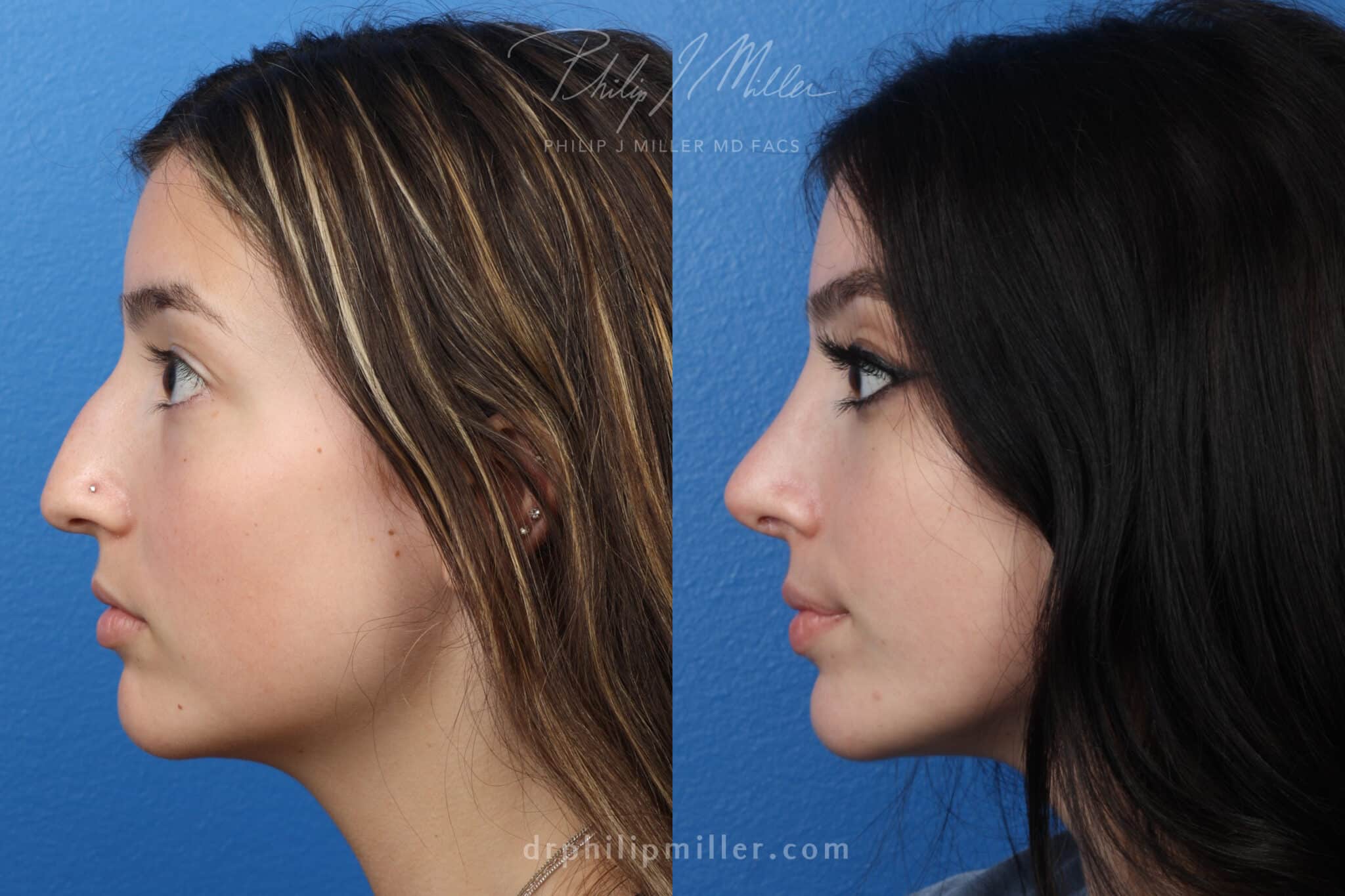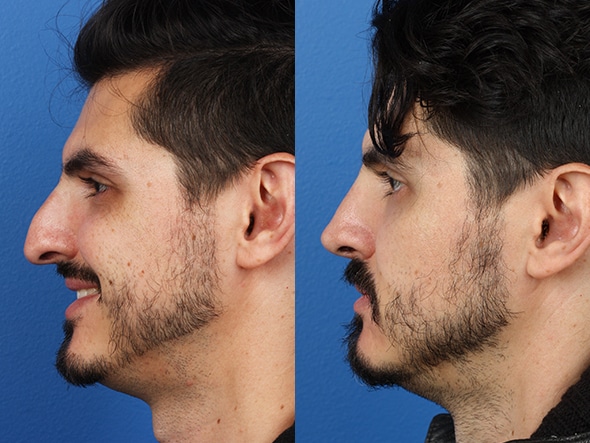 This procedure internally points the tip of the nose upwards, increasing the angle between the upper lip and the bottom edge of the nose. This gets rid of the "droopy" appearance.
There are a variety of ways that Dr. Miller can effectively address a droopy tip. These can include trimming excess cartilage, shortening the nasal septum, or reducing the length of the lateral cartilage. Sutures can be used on lower lateral cartilage to lift the tip, or a graft could be used to increase nasal tip support.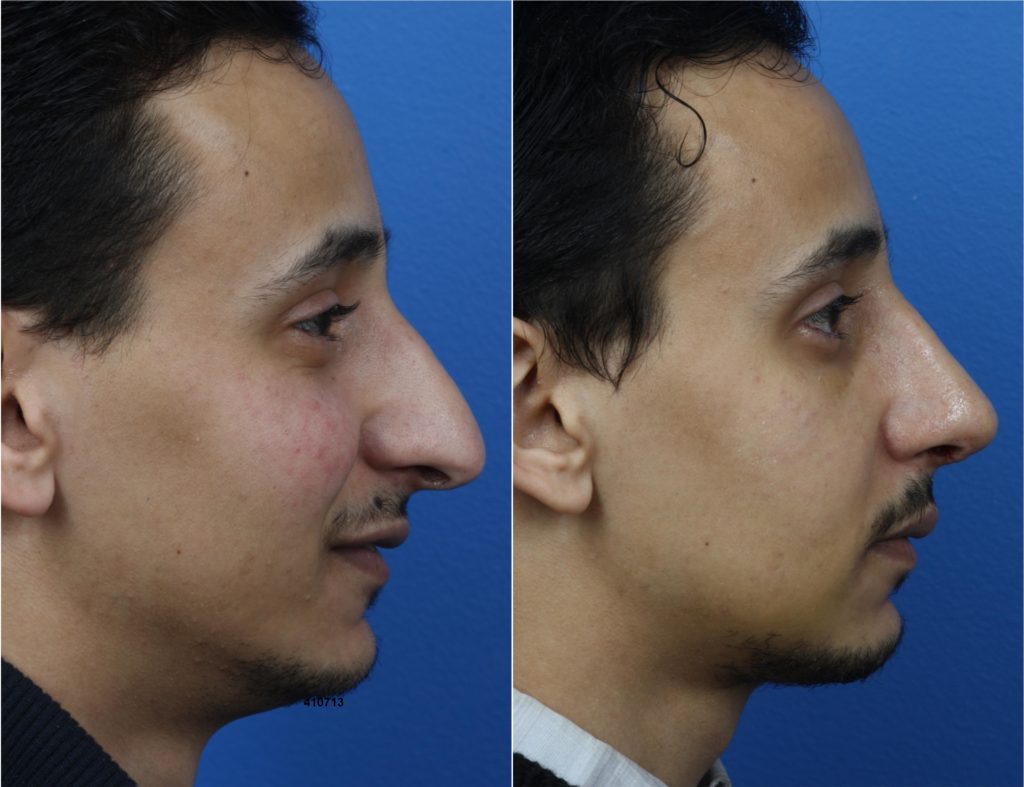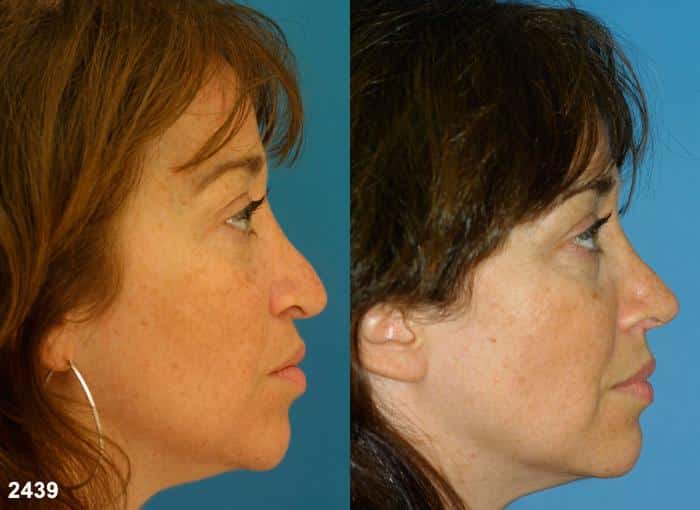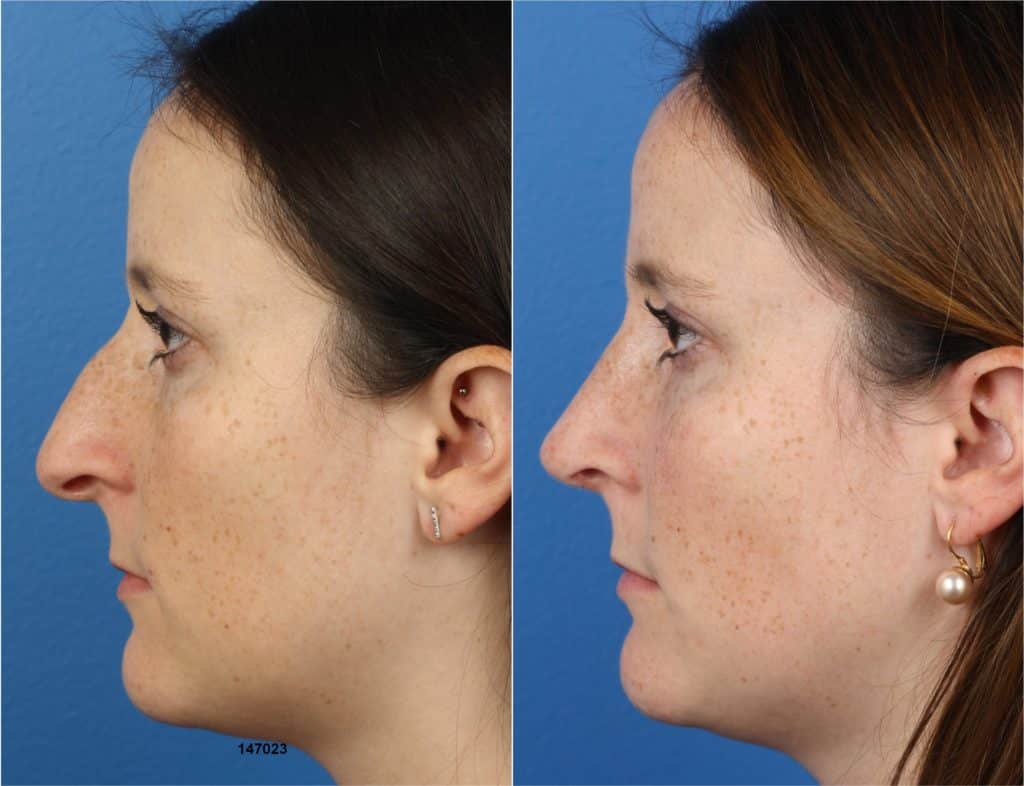 Upturned Tip
An upturned tip requires the opposite of the fix for a droopy nose. A nose derotation procedure lowers the upturned tip, decreasing the angle between the upper lip and the bottom edge of the nose. A tip refinement rhinoplasty can often address this issue without the need for a full rhinoplasty.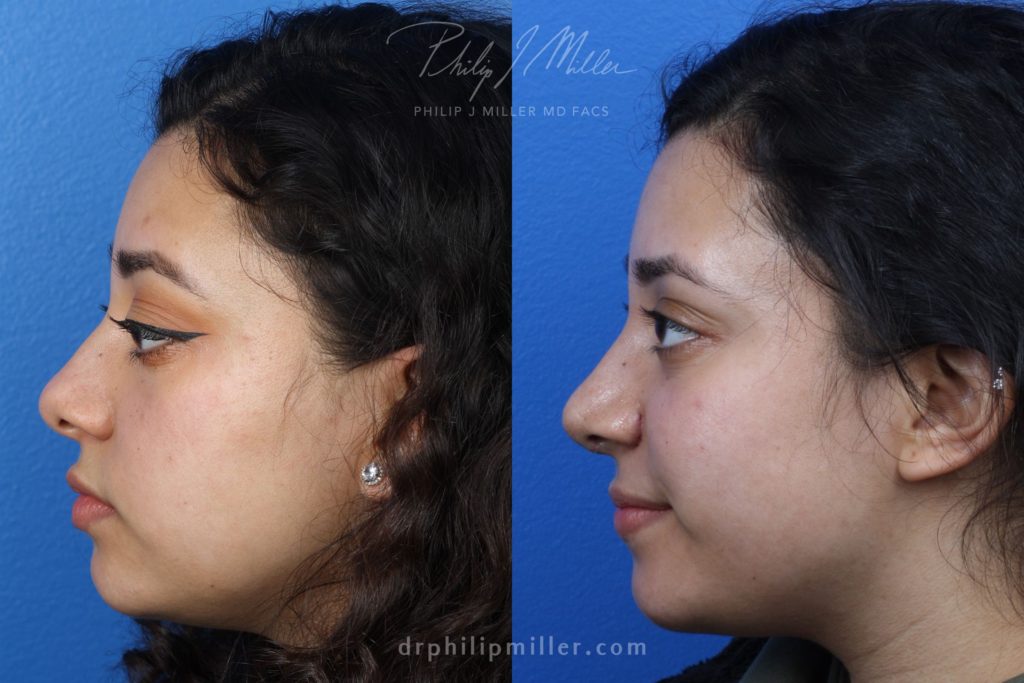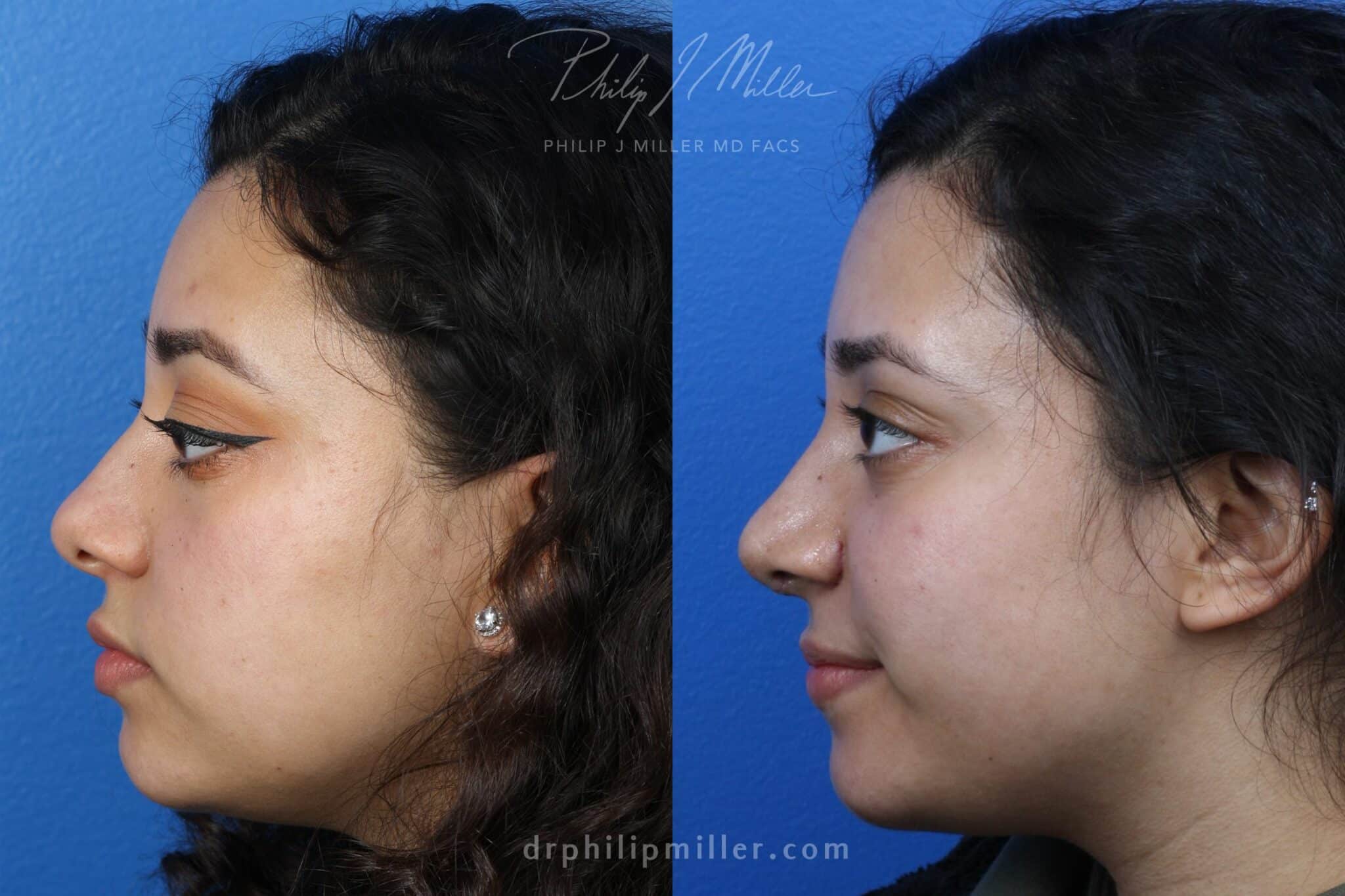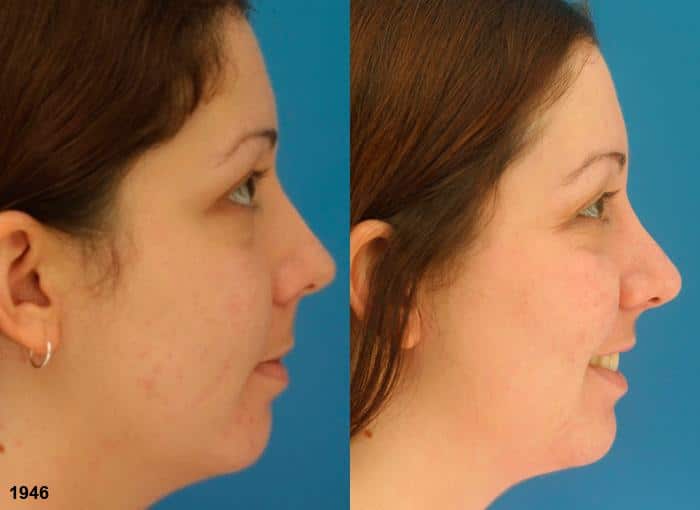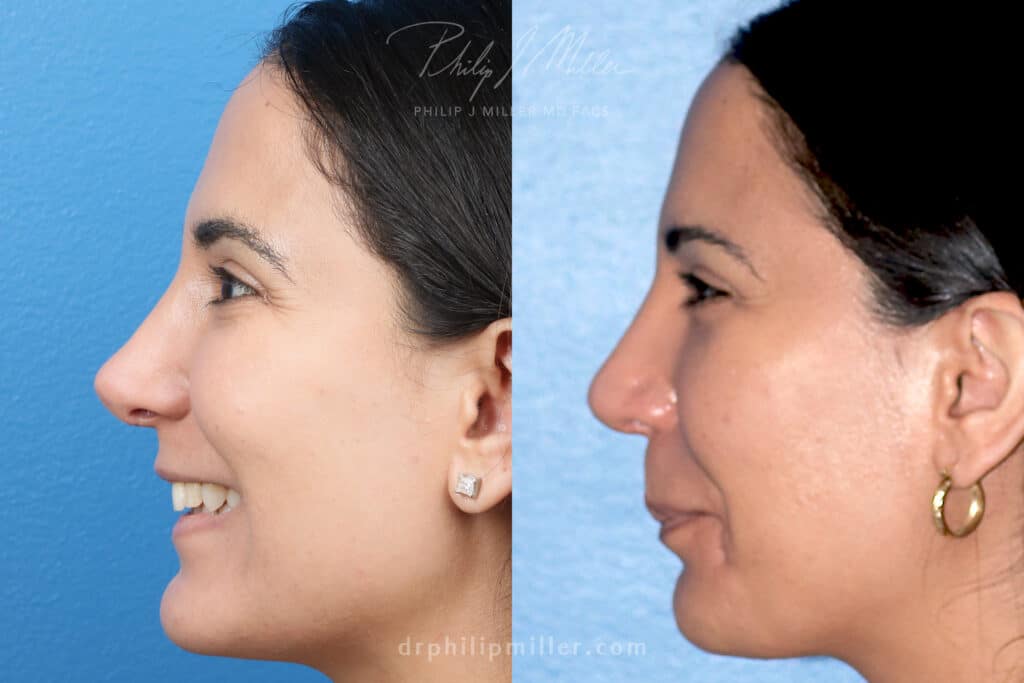 Bulbous Tip
A bulbous tip appears round, like a bulb on the end of the nose. Making this shape less circular and more pointed involves nose tip refinement. By altering the cartilage or using sutures to pull the nasal structure forward, Dr. Miller can resolve a bulbous tip and create a more aesthetically pleasing profile.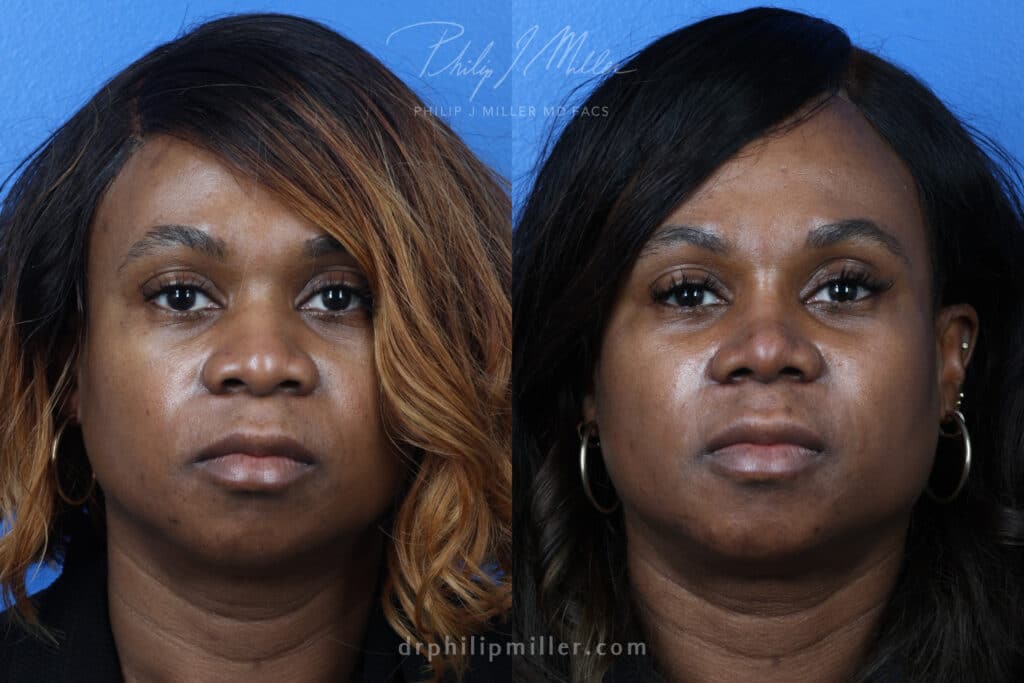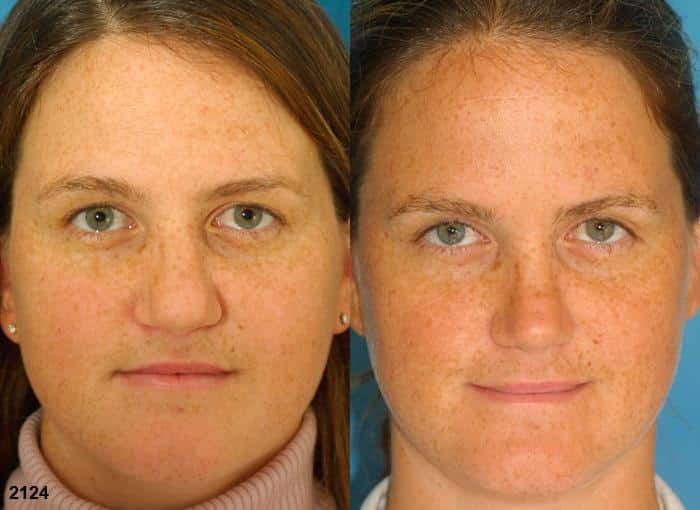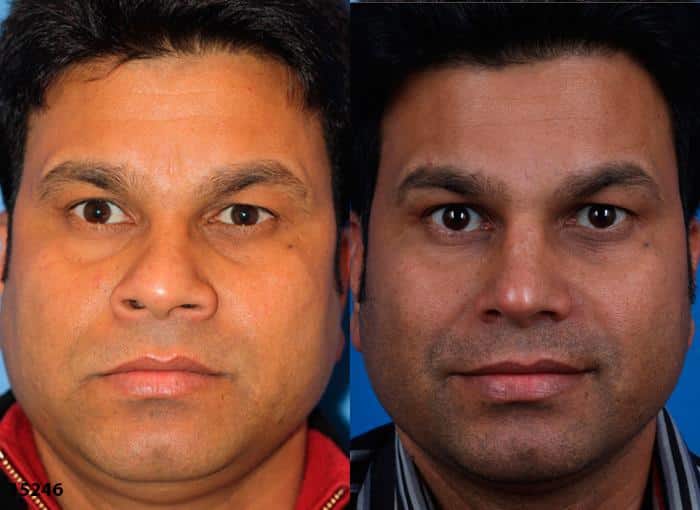 Overprojected Tip
An over-projected tip extends out farther than the average nose. Dr. Miller can effectively reduce the overall size of the nose to bring it into proportion with the rest of the facial features. To refine the tip of the nose, Dr. Miller may remove cartilage from the area. This creates a smaller projection that matches the visual goals of the patient. A full rhinoplasty may also be required to adjust the nasal bridge as well as the tip.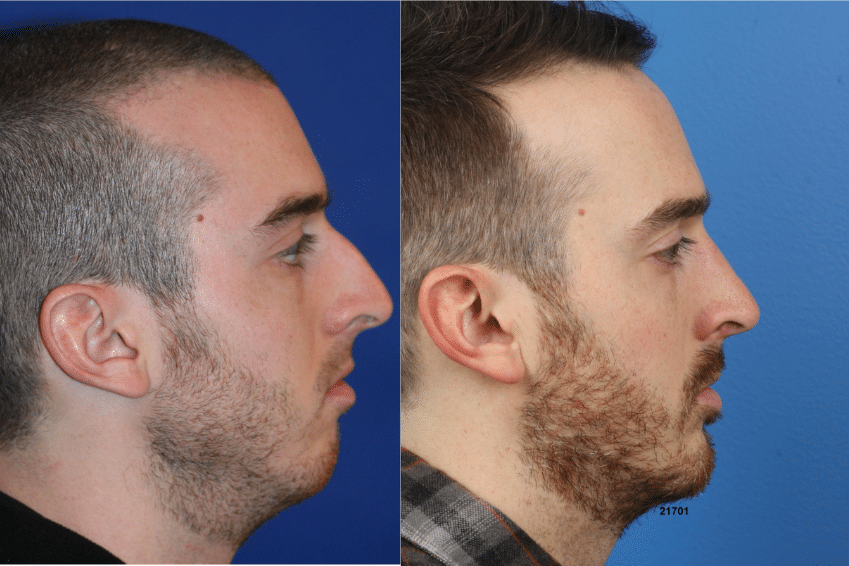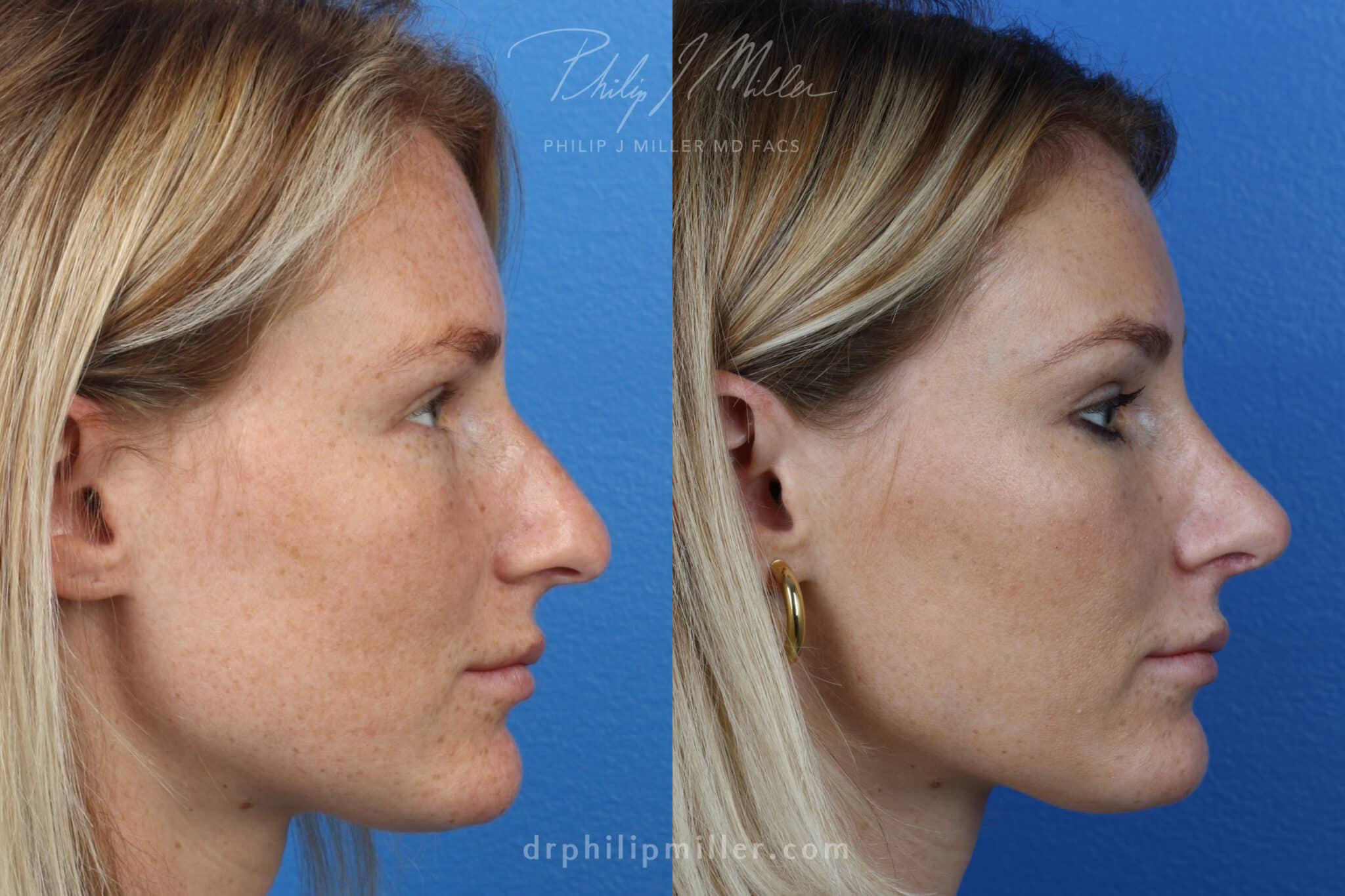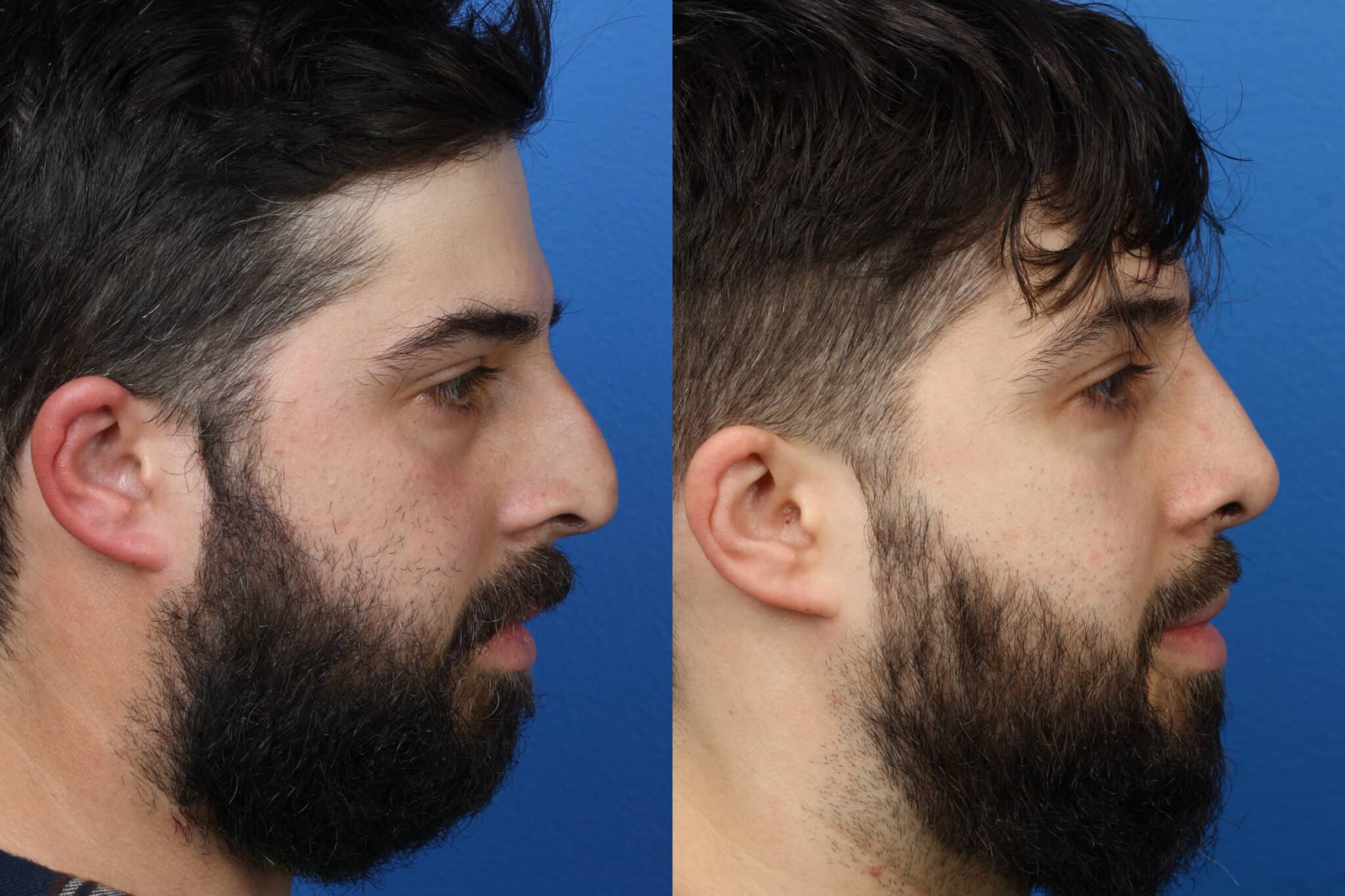 Wide Nostrils
Wide nostrils can create a broader base to the nose that may look out of proportion with the other facial features. Dr. Miller can effectively reduce the lower lateral cartilage to create smaller nostrils, and pull them forward to produce a better aesthetic. If you're dealing with wide nostrils, rhinoplasty for tip refinement may be a great choice for you. If you have wide nostrils and other nasal structure issues that you'd like to have addressed, a full rhinoplasty would be a better option.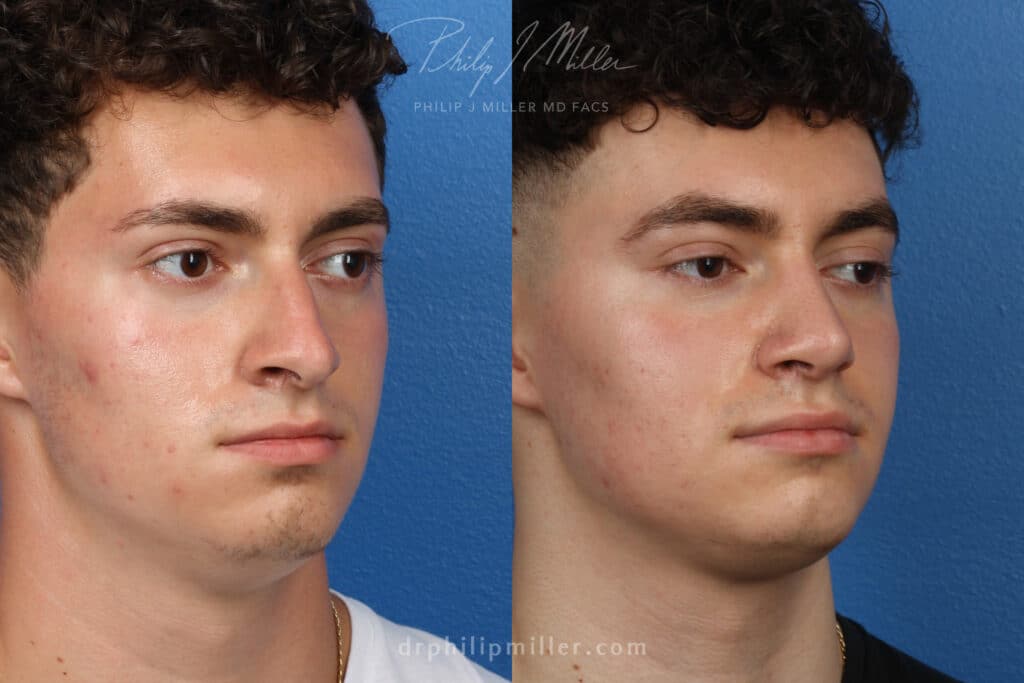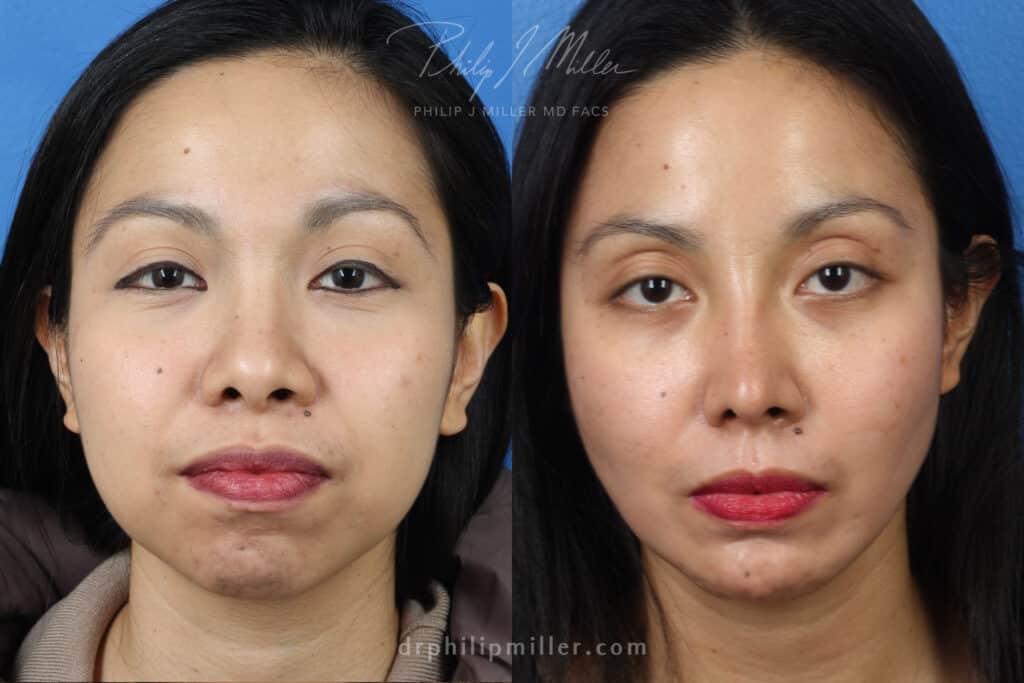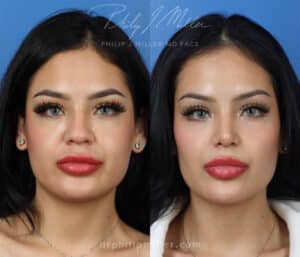 Benefits of Nose Tip Surgery
There are some benefits to choosing a refined tip rhinoplasty over a full rhinoplasty:
Recovery time may be quicker
Less bruising and swelling after surgery
Tip of nose rhinoplasty might cost less
Results last as long as full rhinoplasty
Very satisfying results for the right patient
A nasal tip rhinoplasty may not be the right choice if you want correction to your nasal bridge or you have structural issues that impact your breathing. A consultation with an experienced rhinoplasty surgeon will help you determine the best approach for you.
Getting Nasal Tip Surgery in New York City
Philip J. Miller, MD, FACS, is a double-board certified facial plastic surgeon who has a wealth of experience and expertise in all types of rhinoplasty techniques. He will customize your surgery to ensure a harmonious, beautiful, and natural result.
Dr. Miller's proprietary Natralook consultation process helps you achieve aesthetic confidence in a safe environment. By understanding your goals and discussing your needs, Dr. Miller can align your results with your expectations for a positive experience and outcome.
Contact his office in Manhattan, New York, or New Orleans, Louisiana, to schedule your consultation with him today.
Settle for Nothing But the Best Facial Plastic Surgery
Services >
Aesthetic Confidence
®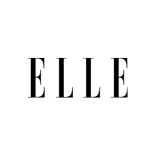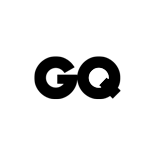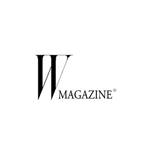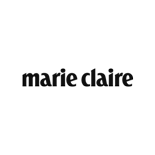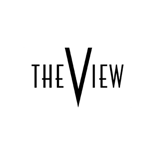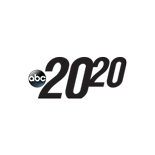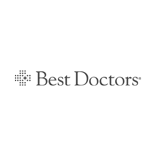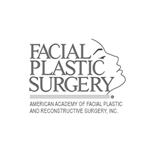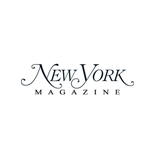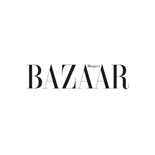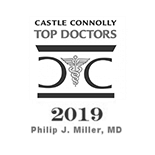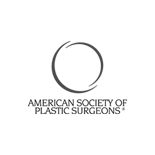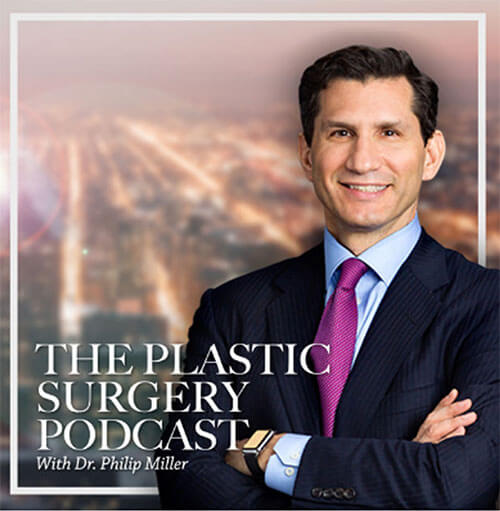 The Plastic Surgery Podcast with Dr. Philip Miller
Tune into The Plastic Surgery Podcast, hosted by facial plastic surgeon Dr. Philip Miller. Dr. Miller is here to answer your questions, de-mystify plastic surgery, and help you feel more knowledgeable and empowered about any procedure performed at our center.
The Plastic Surgery Podcast
View all Episodes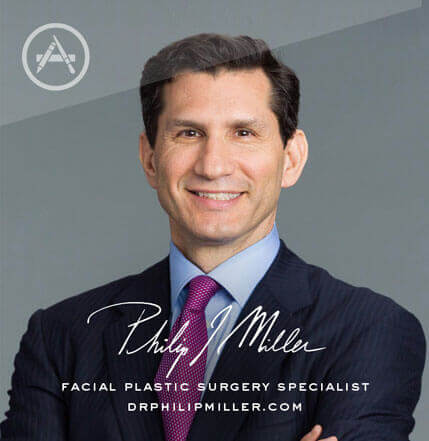 Plastic Surgery w/ Dr. Miller
If you're thinking about getting a lift, nip, or tuck, this app is for you. It's the most comprehensive pocket encyclopedia of plastic surgery terms, before and after photos, and visualization tools to help you really know what to expect from a procedure, including seeing potential results on your own photo. This app is only available on the App Store for iOS devices.
View in Ap

p Store >