Facial Surgery
As a board-certified facial plastic surgeon, Dr. Miller is an expert in face and neck surgery. At his New York City practice, Dr. Miller performs a comprehensive range of facial plastic surgery procedures, from browlift, forehead lift, eyelid surgery, and rhinoplasty, to buccal fat excision, chin and cheek augmentation, ear surgery, wrinkle reduction and more. World-renowned as an expert in his field, patients travel from all over the country and the globe to have surgery with Dr. Miller. He is also skilled in reconstructive surgery to address more serious issues or to correct poor results from a prior procedure.

Facial Plastic Surgery Procedures
Rhinoplasty
Also known as nasal surgery or a nose job, rhinoplasty is a plastic surgery procedure which can improve the appearance and/or function of the nose. Common cosmetic changes requested include a reduction in size, removal of a hump, fixing a bulbous tip and narrowing wide nostrils.
Learn more about rhinoplasty.
Facelift
The facelift, or rhytidectomy as it is technically known, can restore a more youthful appearance to the lower face and neck by tightening the underlying tissues and removing excess fat and skin.
Learn more about a facelift.
Necklift
The necklift addresses loose sagging skin in the neck and jawline. It can improve jowls and the appearance of a "turkey neck". Excess skin and fat are removed and the underlying muscles are tightened.
Learn more about a necklift.
Forehead Lift
The forehead lift, also known as a brow lift, is a great alternative to Botox injections for people seeking more improvement. The browlift improves a drooping or heavy brow which may cause hooding of the eyelids, as well as deep forehead wrinkles and grooves.
Learn more about a forehead lift.
Visit Our Gallery
Eyelid Surgery
Also known as blepharoplasty, eyelid surgery can be performed on the upper eyelids, lower eyelids or both to restore a more youthful and rested appearance. Eyelid surgery specifically treats sagging upper eyelids and under-eye bags.
Learn more about eyelid surgery.
Chin Augmentation
Chin augmentation involves the use of a synthetic implant which is inserted over the jawbone. Chin augmentation can add more prominence to a weak chin and help to balance out the other facial features for a more harmonious overall facial appearance.
Learn more about chin augmentation.
Cheek Augmentation
With cheek augmentation, implants are inserted in the cheek area to add prominence or restore more fullness. This is a great procedure for those seeking the appearance of high cheekbones or whose cheeks have lost fullness with age.
Learn more about cheek augmentation.
Ethnic Rhinoplasty
Ethnic rhinoplasty refers to rhinoplasty performed on patients of ethnicity, including those of African American, Asian, Hispanic, and Middle Eastern descent. The goal of ethnic rhinoplasty is generally to improve the appearance of the nose but still preserve the sense of ethnic identity.
Learn more about ethnic rhinoplasty.
MicroRhinoplasty™
MicroRhinoplasty™ is a new technique in rhinoplasty which allows the nasal hump to be reduced without needing to break the nose. This simple, quick procedure can be performed in the office setting with just local anesthesia using a specialized air-powered micro-saw.
Learn more abut MicroRhinoplasty.
Buccal Fat Excision
Buccal fat excision is a procedure in which the fat pads in the cheeks can be removed to create a slimmer, more refined appearance in those with extra fullness in the cheeks. Patients who seek this procedure often complain of having "chipmunk cheeks."
Learn more about buccal fat excision.
Otoplasty
Otoplasty, or ear surgery, improves the appearance of large or protruding ears. This procedure is commonly performed on children as it can greatly benefit their self-esteem.
Learn more about otoplasty.
Reconstructive Surgery
Reconstructive surgery refers to plastic surgery procedures which improve function and sometimes approximate a normal appearance. Reconstructive techniques include such techniques as the repair of facial fractures, improving scars or blemishes, and closing defects caused by tumor surgery.
Learn more about reconstructive surgery.
Scar Reduction
Scar reduction improves the appearance of unsightly scars. While scars can never be completely removed, they can be greatly improved upon. A variety of procedures may be used including needling, dermabrasion, and laser resurfacing.
Learn more about scar reduction.
Lip Reduction Surgery
Lip reduction surgery reduces the appearance of extremely large lips. Very large lips can be uncomfortable and even interfere with speaking.
Learn more about lip reduction surgery.
Next, read about nasal surgery.
Settle for Nothing But the Best Facial Plastic Surgery
Services >
Aesthetic Confidence
®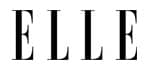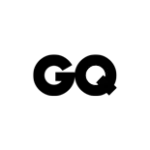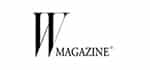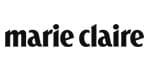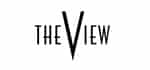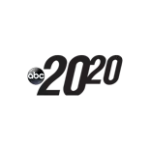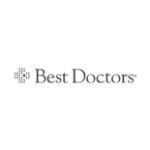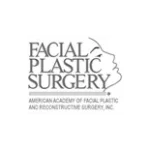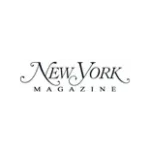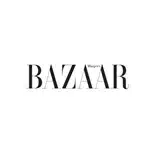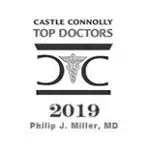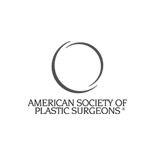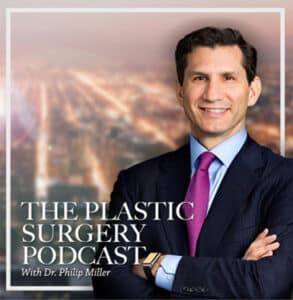 The Plastic Surgery Podcast with Dr. Philip Miller
Tune into The Plastic Surgery Podcast, hosted by facial plastic surgeon Dr. Philip Miller. Dr. Miller is here to answer your questions, de-mystify plastic surgery, and help you feel more knowledgeable and empowered about any procedure performed at our center.
View all Episodes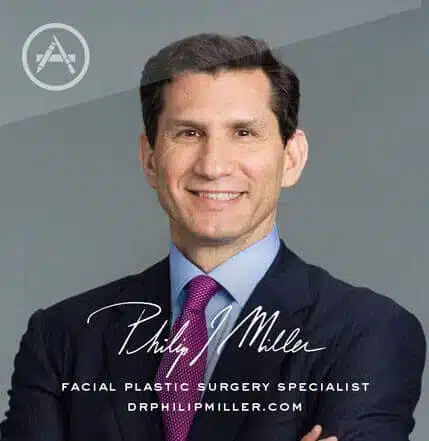 Plastic Surgery w/ Dr. Miller
If you're thinking about getting a lift, nip, or tuck, this app is for you. It's the most comprehensive pocket encyclopedia of plastic surgery terms, before and after photos, and visualization tools to help you really know what to expect from a procedure, including seeing potential results on your own photo. This app is only available on the App Store for iOS devices.
View in App Store