Non-Surgical Medical Spa Services
When considering facial rejuvenation and body sculpting, plastic surgery isn't the only option. Men and women today are now choosing from many non-invasive treatments that promise similar results to surgical procedures without general anesthesia or downtime. Whether your goal is to erase signs of aging such as lines and wrinkles, uneven skin tone, and sagging skin, or to reduce unwanted fat and improve facial and body contours, Dr. Miller can utilize injectables, radiofrequency devices, lasers, and ultrasound to give you a natural "lift."
These are the non-surgical procedures and treatments performed by Dr. Miller in New York City.
Available Injectables at our Medical Spa
Neuromodulators
Neuromodulators are wrinkle-relaxing injections of botulinum toxin that smooth away lines and wrinkles to create a refreshed, more youthful look.
Botox 
Botox works to relax the facial muscles and diminish wrinkles around the eyes (crow's feet) and smooth out creases between the eyebrows or from across the forehead. It can also be used around the lips, on either side of the nose, or on neck bands. Following a treatment, the skin will appear smoother and naturally more youthful. 
Learn more about Botox.
Jeuveau 
Jeuveau helps to erase dynamic wrinkles on the forehead and around the eyes by relaxing the muscles that cause them. As the muscles relax, so does the skin, resulting in a smooth facial appearance that conveys confidence and energy.
Learn more about Jeuveau. 
Dermal Fillers
Dermal fillers are gel-like substances that are injected beneath the skin to fill in wrinkles, soften creases, restore lost volume, or enhance facial contours. 
Juvéderm 
The Juvéderm collection of injectable fillers are made from Hyaluronic Acid (HA) –a natural substance within the skin that delivers nutrients and helps the skin retain its moisture, softness, and volume. When injected, Juvéderm will replace lost volume in specific areas of the skin, helping patients achieve smoother skin and new facial contours.
Learn more about Juvéderm.
Combination Facial Injectables
Neuromodulators and dermal fillers can work in tandem to restore a more youthful look. By utilizing various injectables, Dr. Miller can reduce deep wrinkles, restore facial volume, and help rejuvenate and lift the face without the need for surgery.
Learn more about Wrinkle Treatments and Dermal Fillers at FDA.gov
Available Facial Lasers at our New York Medical Spa
CO2 Laser Resurfacing
Also referred to as "pixelated" laser, CO2 laser emits a beam that splits into thousands of tiny shafts of intense light that penetrates into the deeper layers of the skin. As the skin heals, the body pushes old, damaged skin out and replaces it with new, healthy skin, resulting in a skin surface that is smoother. Although primarily used on the face to treat age spots, uneven skin tone, deep lines and wrinkles, scarring, hyperpigmentation, and melasma, CO2 laser resurfacing can also be used on the neck, chest, arms, and legs.
Learn more about CO2 Laser Resurfacing.
Excel V+
Excel V+ is the latest generation of high-powered, dual-wavelength lasers that feature a micro-pulsed energy delivery system that has incredible precision and power, effectively breaking apart the pigment in the deepest lesions without harming surrounding healthy skin. Excel V+ can be used for hair removal as well as to treat skin conditions such as rosacea, sunspots, spider veins, fine lines and wrinkles, enlarged pores, bruises, and acne scars.
Learn more about Excel V+.
Laser Treatments
Various lasers offered at Gotham Plastic Surgery provide patients with an advanced, minimally-invasive approach to rejuvenating the face and neck, or sculpting the body by reducing cellulite. Examples of laser treatments include Face-Tite, Fractora, Neck-Tite, and Tite-FX which have become ideal alternatives to a facelift, neck lift, or liposuction procedure.
Learn more about Laser Surgery.
Fractora & Fractora Firm
Fractora uses fractional radiofrequency technology to resurface the skin, correcting common skin conditions such as fine lines and deep wrinkles, brown spots, redness, poor skin texture, and visible blood vessels.  Fractora Firm on the other hand, is an advanced skin rejuvenation treatment that utilizes thermal energy to deeply heat beneath the skin, boosting collagen production and resulting in tighter skin.
Learn more about Fractora & Fractora Firm.
Skin Aesthetics Available at our Medical Spa
Microdermabrasion
The ultimate in exfoliation, microdermabrasion uses a multilayered skin-resurfacing device to gently unclog the pores and eliminate dead skin cells from the epidermis, restoring smooth and healthy-looking skin. It also serves as the perfect pre-treatment procedure for further facial treatments.
Learn more about Microdermabrasion.
MicroPen
This micro-needling procedure reduces the appearance of fine lines and wrinkles, leaving patients with younger-looking skin with fewer signs of aging. It effectively treats hyperpigmentation, hypopigmentation, scars, and stretchmarks. And because the procedure helps create superficial micro-channels on the skin, topical serums and creams are better absorbed by the skin.
Learn more about MicroPen.
Pellevé 
The latest innovation in anti-aging treatments, Pellevé effectively tightens and firms the skin via a series of non-invasive radiofrequency-based treatments. It can be used to firm the skin around the eyes, cheeks, jowls, forehead, and around the mouth. Patients see improved skin quality, firmness, and a tighter appearance.
Learn more about Pellevé.
Scar Reduction
Skin needling offers an alternative to chemical peels and lasers for skin rejuvenation. Instead of removing the top layers of the skin, the microscopic pin pricks created on the skin trigger the body's natural wound healing process, as well as the production of new collagen. As new collagen is continually produced, lines and wrinkles are filled, and scars (e.g., acne and chicken pox) begin to fade. 
Learn more about Scar Reduction.
Ultherapy
Ultherapy offers a safe and effective non-surgical treatment for skin tightening, helping to restore more youthful contours to the face and neck. It uses ultrasound energy to firm and lift the skin. After just one or two treatments, the skin will gradually reflect a more lifted and refreshed appearance.
Learn more about Ultherapy.
Kybella
Kybella is an injectable treatment that uses deoxycholic acid –a naturally occurring molecule in the human body that aids in the breakdown of dietary fats. It is an effective treatment for eliminating double chins without surgery.
Learn more about Kybella.
CoolSculpting
Offering a non-surgical alternative to fat reduction, CoolSculpting is a revolutionary procedure that targets fat cells by utilizing freezing temperatures. Once the fat cells have been destroyed, they are gradually and naturally flushed from the body. The treatments can remove stubborn fat from the abdomen, waist, and lower back.
Learn more about CoolSculpting.
Book a Medical Spa Treatment in New York Today
More than 18 million people undergo cosmetic procedures each year. Dr. Philip Miller can provide you with a custom cosmetic treatment plan that includes a combination of minimally-invasive techniques and advanced procedures to help you achieve the Aesthetic Confidence® you desire. Contact Dr. Miller and his staff at his New York office today.
Visit Our Gallery
Settle for Nothing But the Best Facial Plastic Surgery
Services >
Aesthetic Confidence
®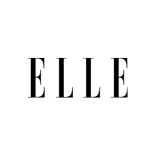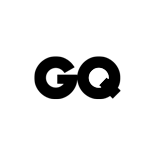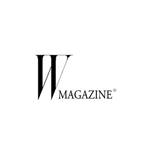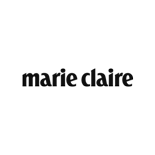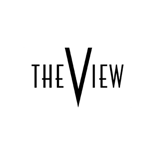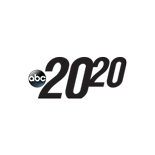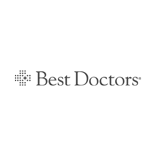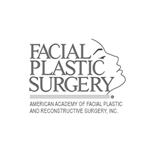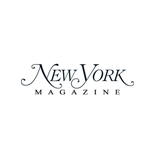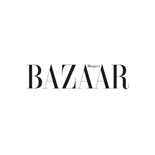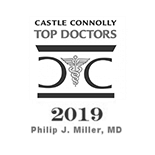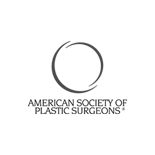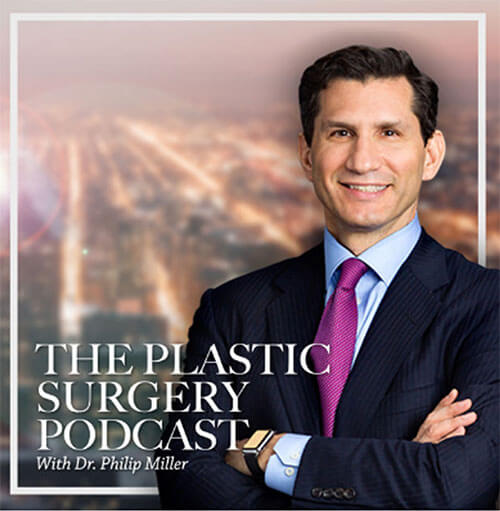 The Plastic Surgery Podcast with Dr. Philip Miller
Tune into The Plastic Surgery Podcast, hosted by facial plastic surgeon Dr. Philip Miller. Dr. Miller is here to answer your questions, de-mystify plastic surgery, and help you feel more knowledgeable and empowered about any procedure performed at our center.
The Plastic Surgery Podcast
View all Episodes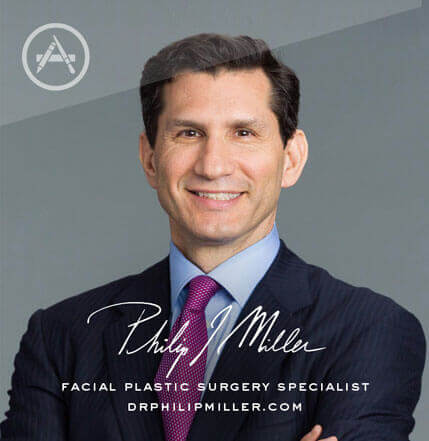 Plastic Surgery w/ Dr. Miller
If you're thinking about getting a lift, nip, or tuck, this app is for you. It's the most comprehensive pocket encyclopedia of plastic surgery terms, before and after photos, and visualization tools to help you really know what to expect from a procedure, including seeing potential results on your own photo. This app is only available on the App Store for iOS devices.
View in Ap

p Store >