I Hate My Nose After Rhinoplasty: What to Do?
If you're having some regrets after your rhinoplasty, keep in mind final results won't present themselves right away. You're not going to be able to see the true aesthetic results of your rhinoplasty until it's fully healed, which will take up to a year or longer.
But what about when you've healed from your original procedure, and you still regret your rhinoplasty? Let's dive into some of the reasons why this might happen, and what you can do about it – especially if you can get to Manhattan, New York or New Orleans, Louisiana for revision rhinoplasty.
Is it normal to not like your nose after rhinoplasty?
If you've been watching your rhinoplasty heal over time and you're still thinking "I don't like my nose", it's not unheard of. As many as 10-15% of cosmetic nose surgeries result in unhappy clients who will choose to undergo a second procedure to fix it. This commonly occurs for a few reasons:
You may have trusted an inexperienced surgeon with inferior talent, resulting in lackluster nose surgery results. Rhinoplasty is one of the most complex of all facial plastic surgeries, requiring a great deal of precision, skill, and artistry to perform correctly. This is one reason why so many rhinoplasty procedures result in revisions.
A lack of communication between you and your doctor may have led to bad rhinoplasty results. Many failed nose jobs stem from the doctor thinking that their patient was looking for something that they didn't express.
Complications can present themselves during the procedure or healing process that can lead to a bad rhinoplasty result overall.
Even in the best of hands and the most simple of procedures, rhinoplasty is not an entirely predictable operation as there are many factors after the surgery that play a role in forming the final result that you and your surgeon have no control over.
When does your nose stop changing after a nose job?
There are a variety of rhinoplasty changes that occur over time during your healing process. That's part of why it's strongly encouraged to hold off on a revision rhinoplasty until you can see the full results after 12-18 months of healing. Until that time, the final form or function of the nose won't be apparent.
Swelling and unactualized results may make your nose seem too big, too short, look the same as it did before, look fat, or feel weird after rhinoplasty. This can lead to post-rhinoplasty depression – but if you let yourself heal, you will find you have options to improve your results.
What Do I Do If I'm Unhappy with My Rhinoplasty?
After you've given your nose adequate time to heal, what happens if you're still unhappy with the results? First, let's go through the types of issues that commonly manifest as undesirable results, or a nose job fail.
Pinched Tip
This happens when too much cartilage is removed from the tip of the nose, leading to less than ideal aesthetic results. This can also reduce functionality, leading to breathing troubles. Over time, a lack of support to the tip will result in a collapse of the shape of the nostrils.
Here's a correction of a nasal tip through a revision rhinoplasty performed by Dr. Miller: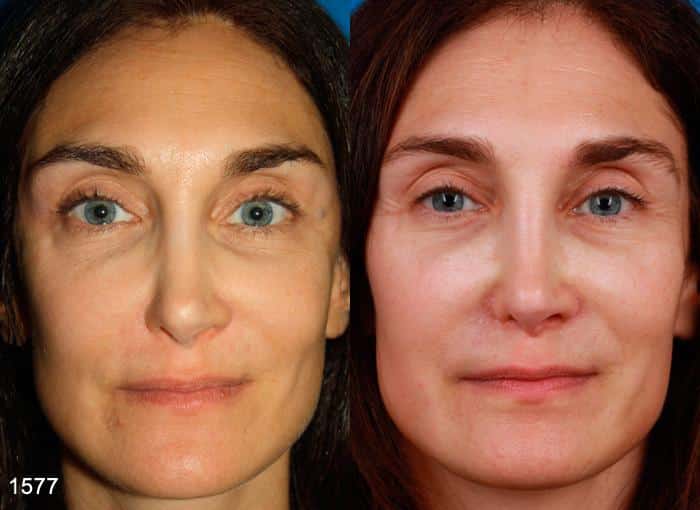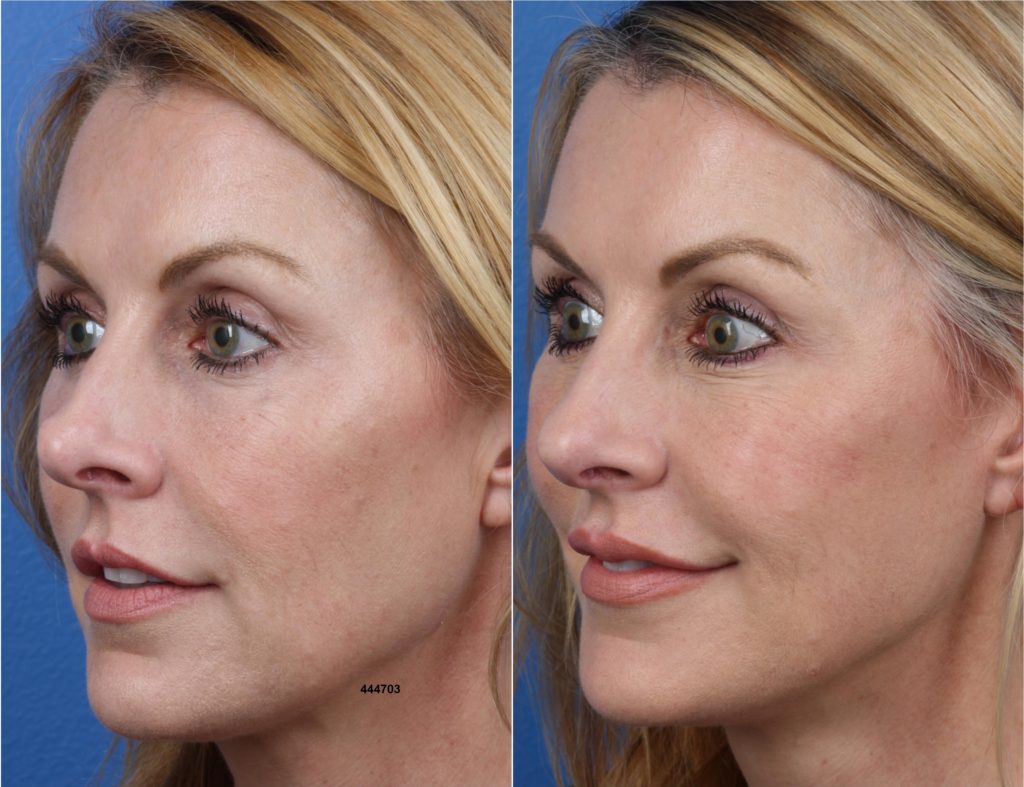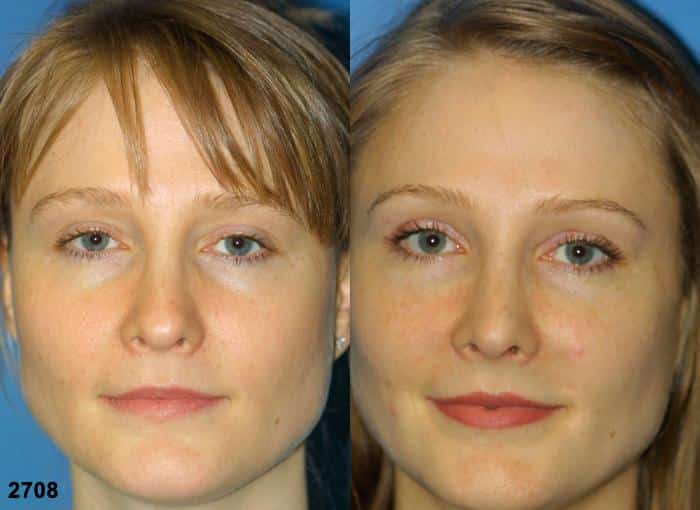 Short Nose
If too much cartilage is removed during the initial rhinoplasty, the appearance of a "short nose" may result. Through the use of specialized grafts and reinstating cartilage, a more natural-looking shape can be returned to the nose with a revision rhinoplasty.
Here's an example of some of Dr. Miller's work in this area: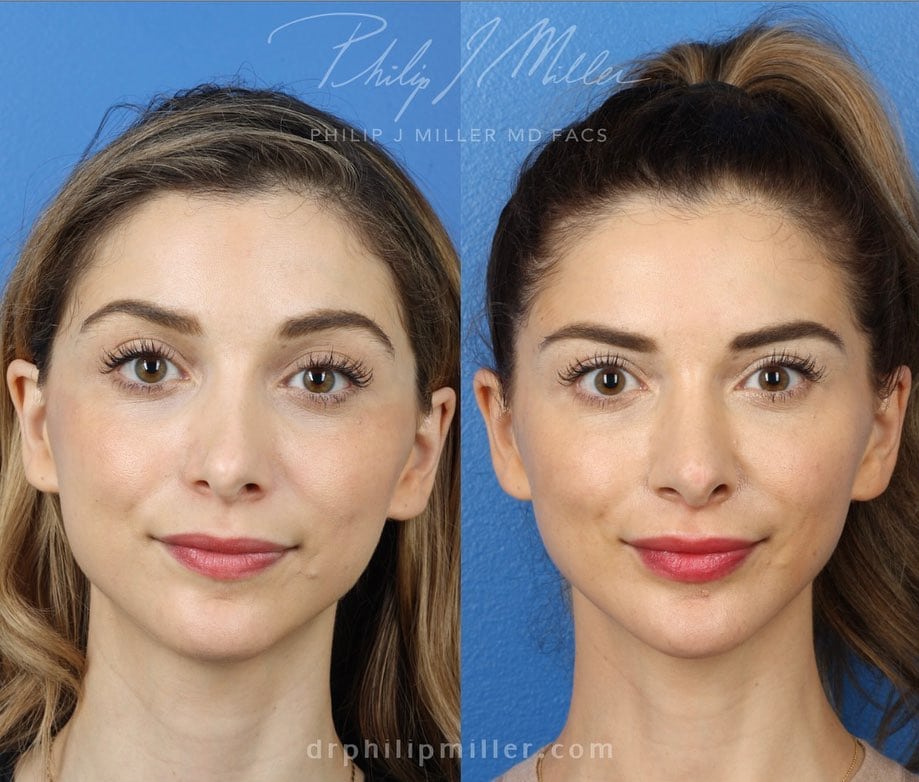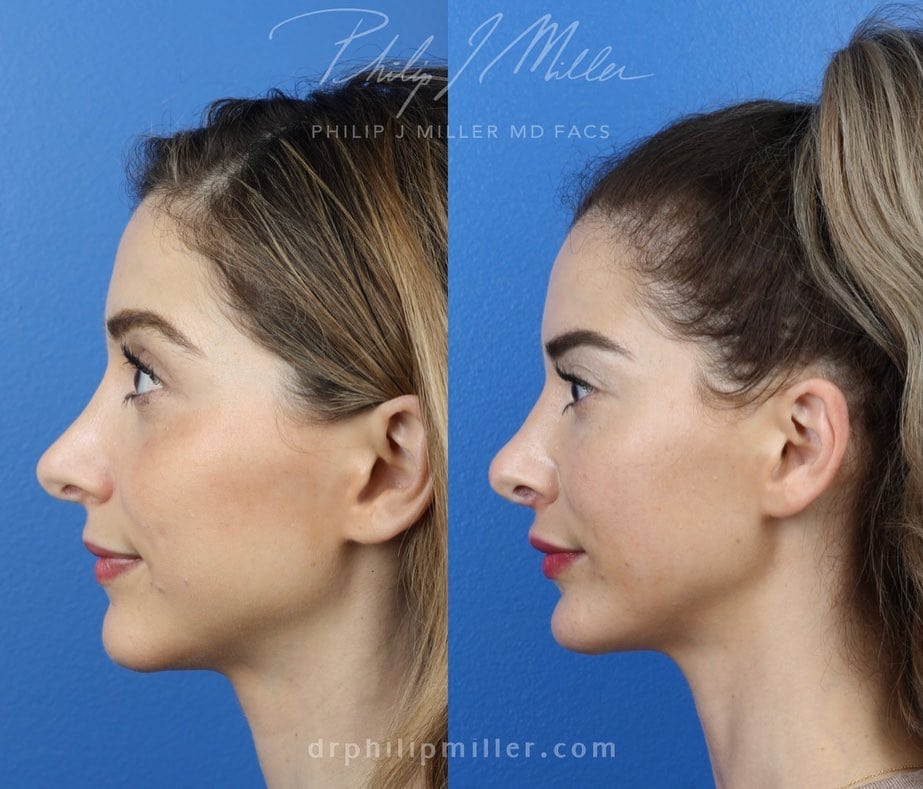 Crooked/Twisted Bridge
A "crooked" or "twisted" appearance can occur as a result of nasal trauma. This can be corrected by making the nose symmetrical again by rearranging the cartilage and the bone.
Here are some examples of Dr. Miller's work that focus on symmetry: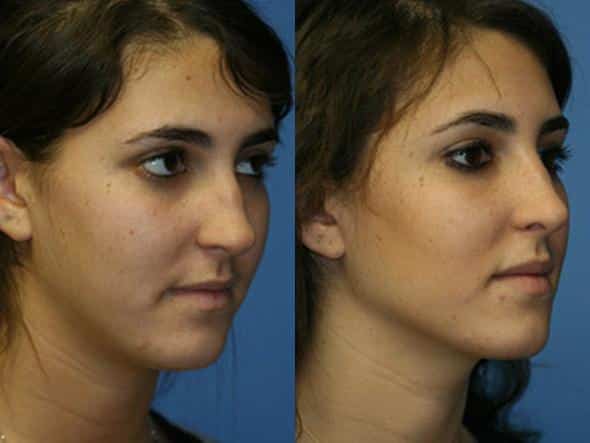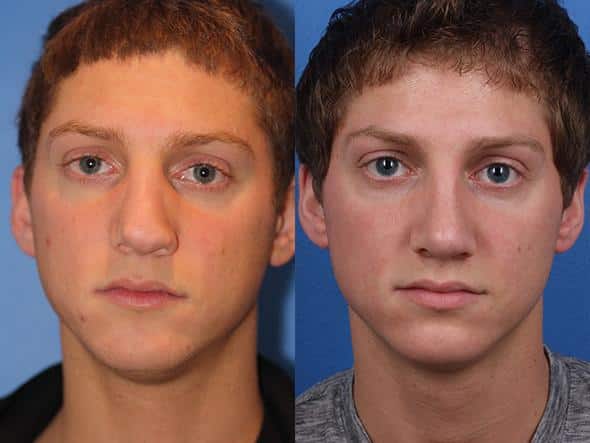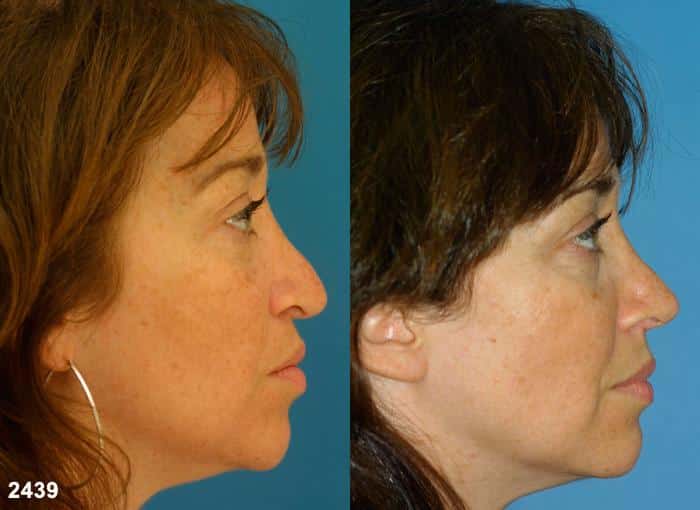 How to tell your plastic surgeon you are unhappy?
After going through the emotionally and physically exhaustive process of planning and completing your initial rhinoplasty, it can seem daunting to consider going through those steps again. After experiencing a bad nose surgery, you wouldn't want to spend that time and money again for another rhinoplasty fail. However, the first logical step is to address your concerns with the surgeon who performed your initial surgery.
If your original surgeon cannot provide you with a satisfactory response to your issues, you may need to look for another surgeon to perform revision rhinoplasty for you. The most important factor here is the plastic surgeon you choose.
A board-certified facial plastic surgeon is often the best choice for a revision rhinoplasty procedure. These specialists have intimate knowledge of the nose, studying first as an ear, nose, and throat specialist. The addition of plastic surgery training ensures these surgeons have both the expertise and the artistry to enhance the appearance of the nose while preserving function. 
How Can I Fix My Rhinoplasty?
Philip J. Miller, MD, FACS, is a board-certified facial plastic surgeon who specializes in procedures for the nose and face. He offers his proprietary NatraLook® Process, which is a patient-centric approach to understanding your needs, listening to your expectations, and going through every step with communication and trust. With a technique that combines artistry and science, Dr. Miller has performed over 5,000 successful surgeries.
You need a surgeon with proven abilities, who has achieved a high success rate in producing the most natural-looking and aesthetically-pleasing rhinoplasty results in Manhattan, New York, and New Orleans, Louisiana. Schedule your consultation with Dr. Miller today by calling 646-791-3025, or booking online.
Learn how rhinoplasty can make a nose appear smaller here.
Settle for Nothing But the Best Facial Plastic Surgery
Services >
Aesthetic Confidence
®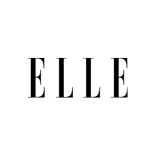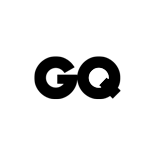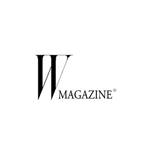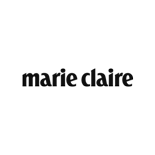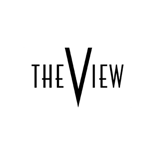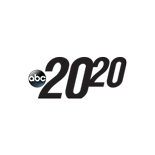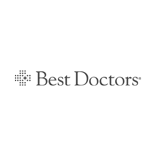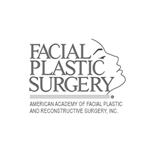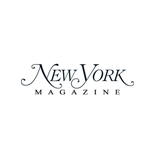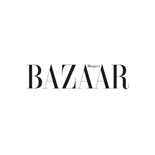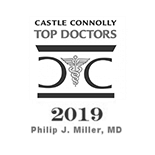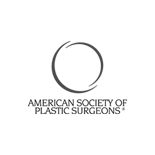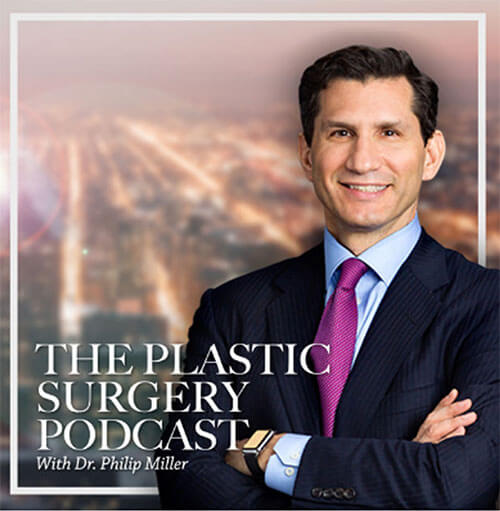 The Plastic Surgery Podcast with Dr. Philip Miller
Tune into The Plastic Surgery Podcast, hosted by facial plastic surgeon Dr. Philip Miller. Dr. Miller is here to answer your questions, de-mystify plastic surgery, and help you feel more knowledgeable and empowered about any procedure performed at our center.
The Plastic Surgery Podcast
View all Episodes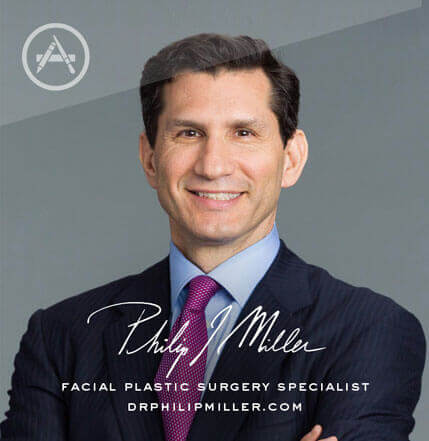 Plastic Surgery w/ Dr. Miller
If you're thinking about getting a lift, nip, or tuck, this app is for you. It's the most comprehensive pocket encyclopedia of plastic surgery terms, before and after photos, and visualization tools to help you really know what to expect from a procedure, including seeing potential results on your own photo. This app is only available on the App Store for iOS devices.
View in Ap

p Store >