Procedures for Men
There is a continually growing demand for cosmetic procedures for men. According to the American Society of Plastic Surgeons, the number of men seeking Botox treatments has increased by over 400% since 2000, and with the rise of safe, effective, and technologically-advanced procedures, men are increasingly becoming more aware of the many options that they have to address their cosmetic concerns with a plastic surgeon in New York City.
Dr. Philip Miller understands how aesthetic standards evolve and how men can feel more confident by improving and maintaining their appearance as they get older. This is why he specializes in cosmetic procedures designed specifically for males. In fact, half of his patients consist of men. Dr. Miller is a double-board certified facial plastic surgeon in New York, Manhattan who knows which kinds of aesthetic improvements look natural and are empowering to the male face. As the developer of trademarked procedures such as NatraLook™ facelifts, G.I. Jaw™ chin, and jaw enhancement for men, Dr. Miller is committed to making you feel like the absolute best version of yourself so you can achieve Aesthetic Confidence™.
Jawline Contouring Procedures for Men
It's a well-documented fact–from Greek mythology gods, to the most popular superheroes you looked up to, and the A-list celebrities you admire–one of the common physical traits they all share is having a strong jawline. Sharp features and a chiseled jawline create a classic look that is considered one of the hallmarks of masculinity. In fact, the results of a study suggest that men undergoing facial cosmetic surgery may experience changes in perceived attractiveness, masculinity, and a variety of personality traits. Strengthening your jawline, therefore, can make you appear healthier, fitter, younger, and more confident, adding to your overall attractiveness.
G.I. Jaw
Some men are not born with a bone structure that exudes the masculinity and the kind of confidence they want to present to the world. Fortunately, G.I. Jaw can help you achieve a square, chiseled, and defined jaw that conveys strength and success. Dr. Miller's innovative procedure can include anyone (or a combination) of fat-reduction and skin-smoothing procedures.
Chin Liposuction
For men who have submental fat (fat underneath the chin, otherwise known as a double chin), but the skin is resilient enough to snap back into place immediately after it is pinched, chin liposuction may be enough to create a stronger, more attractive jawline and profile.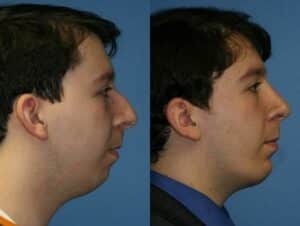 Neck Lift
The neck is often the first place where your age becomes apparent because neck skin is thin and poorly attached to the underlying muscle, and one of the most frustrating signs of aging is a drooping, sagging neck. A neck lift can help restore a smoother, firmer, and more refined appearance of the neck.
Face-Tite™
For those seeking a non-surgical approach to addressing loose skin or excess fat in the face, Face-Tite™ can be a great solution. This procedure is sometimes considered a facelift/neck lift alternative, but it lifts and tightens facial areas using Body-Tite™'s patented radiofrequency assisted liposuction (RFAL) technology. 
Nose Augmentation for Men
Since masculine features are perceived to be key characteristics of male attractiveness, many men look to rhinoplasty to eliminate any nose concerns like a bulbous tip, bump on the bridge, or wide nostrils. Because each "nose job" is customized, the result can be an attractive and masculine nose that balances out the rest of your unique facial features. 
Male Rhinoplasty
Rhinoplasty is a surgical procedure performed on the nose for either cosmetic or reconstructive purposes and is customized to a man's facial features. Rhinoplasty can improve the cosmetic appearance of the nose by reshaping, reducing, augmenting the tissue, removing a hump, or adjusting the angle between the nose and the mouth.
Non-Surgical Rhinoplasty
Non-surgical rhinoplasty is a safe and effective alternative to invasive surgical procedures to correct certain undesirable nose characteristics. It allows you to make subtle changes to the shape of your nose through the use of hyaluronic acid dermal fillers.
Non-Surgical Anti-Aging Treatments for Men
A healthy face exudes fitness, energy, and success, and more men are deciding that they would like to maintain a youthful appearance, regardless of their age. In a competitive work environment, appearing as energetic as you feel can help management view you as a better candidate than your elders. Good skincare along with suitable cosmetic procedures can help rejuvenate your skin, shave years from your appearance, and turn back the clock on aging.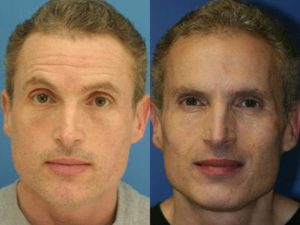 Botox
Botox is a safe, quick, and effective non-surgical solution to facial aging. It is an FDA-approved neuromodulator treatment that works by blocking nerve impulses to the facial muscles responsible for certain facial lines called dynamic wrinkles. Results are customizable because Dr. Miller understands how to tailor each treatment to the unique needs of your masculine features.
Dermal Fillers
Dermal fillers offer men a quick, "lunchtime" procedure that provides immediate results with minimal downtime. Men who have under-eye troughs, lines, creases around their eyes and mouth, and hollow areas around their face can see exceptional improvements with a dermal filler procedure. They can also be used to define the jawline.
Laser Treatments
Laser treatments generally provide faster results than topical skincare products, and they may not only help maintain the health of the skin but also target specific issues such as lines and wrinkles, freckles, sun damage, veins, age spots, skin laxity, unwanted hair, rosacea, acne scars, and pigmentation.
Microdermabrasion
Microdermabrasion is another method for resurfacing the skin, but it is much more gentle than the previous ones. It only removes a small amount of skin, making it appropriate for the face, chest, neck, and other sensitive areas. Microdermabrasion can improve mild-to-moderate sun damage, fine lines and wrinkles, acne scars, enlarged pores, and other skin problems.
Surgical Anti-Aging Treatments for Men
If you are ready for longer-term anti-aging results, the below surgical procedures Dr. Miller offers might be right for you:
Brow Lift
Aging, as well as genetics and environmental factors, can cause the skin to sag and lose elasticity, causing forehead wrinkles and drooping eyebrows. A brow lift can ensure that you look youthful and vibrant and that your physical appearance matches your energetic inner self.
Micro Lift
Men who want to erase the early signs of aging and experience permanent results, but who are not ready for an invasive full-facelift, may find their desired results through a mini or Micro Lift. A Micro Lift improves displaced fat and sagging skin on the lower face and minimizes the appearance of jowls.
Facelift
A facelift is a more comprehensive anti-aging procedure that produces more dramatic results as it resolves jowls and sagging skin of both the mid and lower face. It reduces droopy skin and smooths out wrinkles for long-term rejuvenation of a man's facial appearance. Dr. Miller is uniquely qualified to perform this procedure on men because a large number of his patients are men, so he understands the goals men have for a facelift are different from women's goals. He caters the procedure to your unique facial structure.
Fat Grafting
Facial fat grafting or fat transfer is an excellent facial rejuvenation procedure that men can undergo to give them a fresh, youthful, natural look. Fat is extracted from an area of the body (such as the abdomen), and healthy fat cells are precisely injected to fill in gaunt or hollowed areas to restore lost volume in the face. It enhances areas such as the forehead, temples, under eyes, lips, cheekbones, jawline, and chin. And since body fat is natural, it is non-allergenic and can last for a long time.
Body Treatments for Men
When diet and exercise aren't enough to eliminate stubborn fat, men can turn to body contouring procedures to help them achieve the body of their dreams. Problem areas such as the chest, arms, and stomach can finally be resolved to reveal an overall sleek and slender physique. 
CoolSculpting
CoolSculpting is a non-invasive alternative to liposuction that allows men to sculpt and contour their bodies despite their busy schedules. In less than an hour, CoolSculpting can target the unwanted fat cells underneath the skin to reveal a more sculpted, natural-looking physique. It can target belly fat, flanks, double chin, and chest fat.
Body Banking
While liposuction effectively reduces fat to slim out certain body areas, there is only so far that fat reduction can go when it comes to achieving that balanced, proportional body that men, especially those who frequent the gym, dream of having. Compared to traditional liposuction, body banking can add more dimension to your body with only minimal downtime, enhancing the natural muscles you've diligently worked hard to build in the gym.
Eye Rejuvenation for Men
Sun damage, thinning skin, and the natural aging process can take a toll on the delicate eye area, resulting in eye bags, wrinkles, or generally tired-looking eyes. Eye rejuvenation can brighten your eye area and refresh your upper face, but what men need are eyelid surgeries that are tailored to them. Factors such as a man's heavier muscles and thicker skin, along with their masculine features, are considered by Dr. Miller so he can provide results that are natural-looking.
Upper Blepharoplasty
Excess skin, fat, and loose muscles can weigh down the upper eyelids, causing upper-eyelid hooding. An upper blepharoplasty can remove the excess skin and fat and redistribute the fat to allow the eyelids to retain a more natural look. Men undergo this procedure to have their skin tightened, giving their eyes a more wide-awake, energetic, and attentive appearance. 
Lower Blepharoplasty 
Eye bags and deep creases under the eyes can give you a tired, aged look. The main objectives of a lower blepharoplasty are to get rid of loose, excess skin, remove fat pockets, resolve under-eye troughs, and to tighten up the lower eye area.
Schedule a Consultation with a Plastic Surgeon in Manhattan Today
Put your best face and body forward by exploring non-surgical and surgical options that will rejuvenate your skin, enhance your facial features, or sculpt your body. To learn more, schedule a consultation with #1 NYC plastic surgeon, Dr. Philip Miller.
Settle for Nothing But the Best Facial Plastic Surgery
Services >
Aesthetic Confidence
®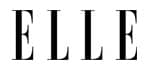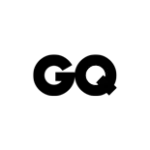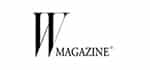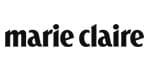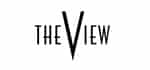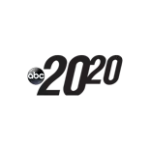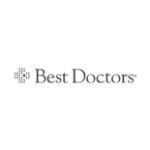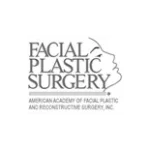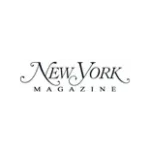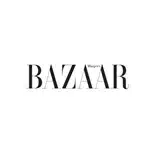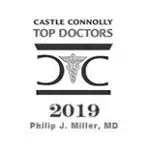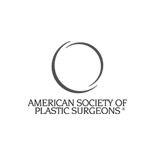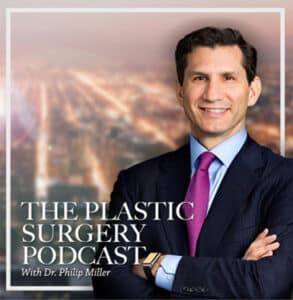 The Plastic Surgery Podcast with Dr. Philip Miller
Tune into The Plastic Surgery Podcast, hosted by facial plastic surgeon Dr. Philip Miller. Dr. Miller is here to answer your questions, de-mystify plastic surgery, and help you feel more knowledgeable and empowered about any procedure performed at our center.
View all Episodes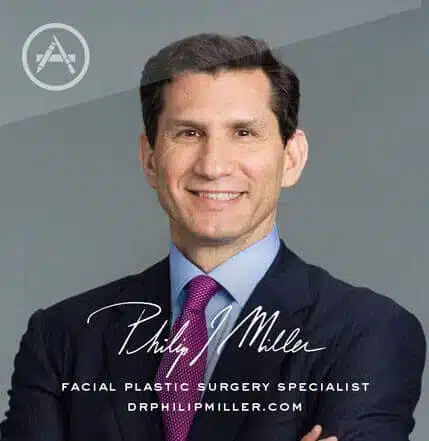 Plastic Surgery w/ Dr. Miller
If you're thinking about getting a lift, nip, or tuck, this app is for you. It's the most comprehensive pocket encyclopedia of plastic surgery terms, before and after photos, and visualization tools to help you really know what to expect from a procedure, including seeing potential results on your own photo. This app is only available on the App Store for iOS devices.
View in App Store