Facial Plastic Surgery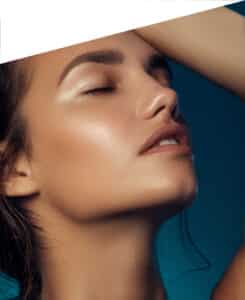 Serving New York City and beyond, Dr. Miller provides a wide range of cosmetic and facial plastic surgery services designed to help patients achieve their aesthetic goals. From surgical procedures that alter the contours of the face to non-surgical ones that smooth facial wrinkles and restore volume, we can customize a treatment plan tailored to your individual needs and yield the best and most natural-looking results.
Our comprehensive practice offers the following surgical and non-surgical cosmetic, reconstructive, and facial plastic surgery procedures
Surgical Face Procedures
Facelift
Designed to counteract the signs of aging in the mid to lower face and neck, a facelift involves the removal of excess skin and fat as well as tightening of the muscles to reduce the appearance of deep facial creases, improve sagging in the midface, and eliminate loose skin and fat beneath the chin and jaw to restore a more youthful and refreshed facial appearance.
Learn more about Facelifts. 
Face-Tite
Face-Tite uses patented radiofrequency assisted liposuction (RFAL) technology to lift and tighten facial areas such as the brow, lower eyes, cheeks, jowls, and neck while also reducing unwanted fat. This revolutionary skin tightening procedure is completely non-surgical and effectively contours the face and neck. It is an excellent alternative to the more invasive facelift.  
Learn more about Face-Tite.
G.I. Jaw
Designed to outline the jawline, enhance existing facial structures, and to supplement areas men are dissatisfied with, the G.I. Jaw procedure effectively reshapes the face with prominent, well-defined features to create a classic look that's considered to be the hallmark of masculinity.
Learn more about G.I. Jaw.
Chin & Cheek Facial Implants
Implants placed just beneath the chin or over the cheekbones are used to improve the harmony of the face, as well as to counter the effects of aging and to rejuvenate your overall appearance.
Learn more about Chin & Cheek Facial Implants.
Otoplasty
Also known as ear surgery or ear pinning, otoplasty corrects protruding or prominent ears by using special suture techniques to reshape the ear cartilage and achieve a more natural appearance.
Learn more about Otoplasty.
Facial Shaping
Surgical and non-surgical facial shaping procedures alter the definition, proportions, and contours of the face to create better symmetry of the forehead, eyes, nose, cheeks, mouth, and chin. Our facial shaping procedures include:
Lip Augmentation

– uses injectable fillers to add fullness to thinning lips.

Botox

, Dysport,

Jeuveau

, and Xeomin injections – these safe and effective neuromodulators correct dynamic wrinkles such as frown lines or crows feet giving you a more youthful-looking appearance.

Buccal fat excision

-  removes the fat pads located in the lower part of the cheeks to achieve a more slender or chiseled appearance. It offers an effective solution to the appearance of round or full cheeks. 

Fat injections - also referred to as fat grafting or a fat transplant, fat injections provide an alternative to temporary dermal fillers. The fat that is harvested from an area of excess on the body, like the abdomen, which is used to reduce wrinkles and creases by filling in areas of lost volume resulting from age, injury, or surgery. 

Voluma

– Juvéderm Voluma contours the face by restoring volume, targeting hollow cheeks and sagging skin in the areas of the mid-face and cheeks that are making you look tired.

Kybella

– an injectable that destroys fat cells under the chin, eliminating the troublesome double chin and yielding a more sculpted jawline and neck.

Liposuction for face – an effective facial sculpting procedure that targets the fatty areas in the chin and neck that do not respond to diet and exercise.
Eye Procedures
Blepharoplasty
Also referred to as eyelid surgery or an eyelid lift, blepharoplasty removes excess fat and skin from the upper and lower eyelids and alters the underlying muscles to improve a puffy, sagging, or tired-looking appearance. It can address cosmetic issues by improving aging symptoms as well as functional purposes by correcting droopy eyelids that can interfere with your vision.
Learn more about Blepharoplasty.
Non-Surgical Eye Rejuvenation 
A personalized treatment plan will consist of facial fillers and/or neuromodulators to address your aesthetic aspirations. A simple series of injections will help reduce wrinkles, minimize dark areas, and restore facial volume.
Forehead And Brow Lift
Forehead or brow lift is a cosmetic surgery procedure that rejuvenates a drooping brow, restores the eyes' appearance, and elevates the brows to produce a smoother, more youthful look. If you have a drooping brow that's interfering with your peripheral vision or a lined forehead that makes you look tired, sad, or angry, this procedure can help remove or alter the muscles above the eyes to not only smooth lines and elevate the brows, but to also restore its proper, functional position.
Learn more about Forehead and Brow Lifts.
Nose
Rhinoplasty
More commonly known as a nose job, a rhinoplasty improves the appearance of the nose by reshaping, reducing, or augmenting the nose. It can also remove a hump, narrow the nostril width, change the angle between the nose and mouth, as well as correct injuries, birth defects, and certain breathing problems. A micro rhinoplasty may also be performed to correct minor asymmetries, humps, or other cosmetic issues.
Learn more about Rhinoplasty.
Revision Rhinoplasty
Because of the intricacies of the nasal structure and the sometimes unexpected course of tissue recovery, rhinoplasty may produce unexpected or undesirable results. If you're unhappy with your rhinoplasty results from another surgeon, Dr. Miller offers revision rhinoplasty to correct and fix the appearance and function of your nose.
Learn more about Revision Rhinoplasty
Ethnic Rhinoplasty
Although each patient is unique, there are basic similarities within each ethnicity that must be taken into account in order to ensure the patient's desired results are achieved safely and effectively. Each ethnicity will have distinct nasal characteristics and it is the goal of an ethnic rhinoplasty procedure to preserve each patient's unique identity and features. 
Learn more about Ethnic Rhinoplasty.
Septoplasty 
A septoplasty is performed to straighten a twisted or deviated septum (the partition between the left and right nasal cavities).
Learn more about Septoplasty.
Non-Surgical Rhinoplasty
Using a series of injectable fillers, a non-surgical rhinoplasty safely and effectively alters the shape of the nose to enhance your overall facial features without changing the cartilage or underlying bone of the nose. 
Learn more about Non-Surgical Rhinoplasty.
Book a Facial Plastic Surgery Consultation in New York Today
When it comes to cosmetic surgery, trust your face to an expert.  If you're ready to improve Aesthetic Confidence® back, contact Dr. Miller and his staff at his New York office today. 
Settle for Nothing But the Best Facial Plastic Surgery
Services >
Aesthetic Confidence
®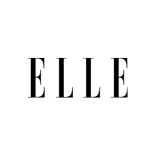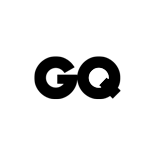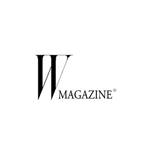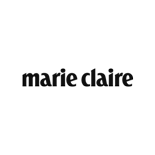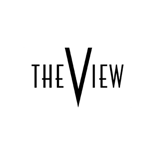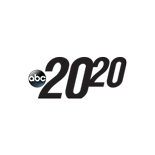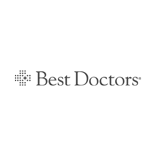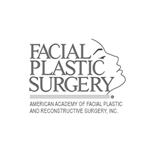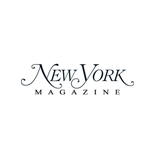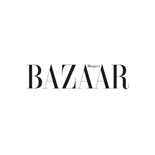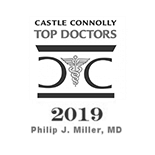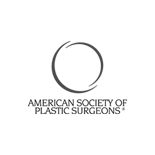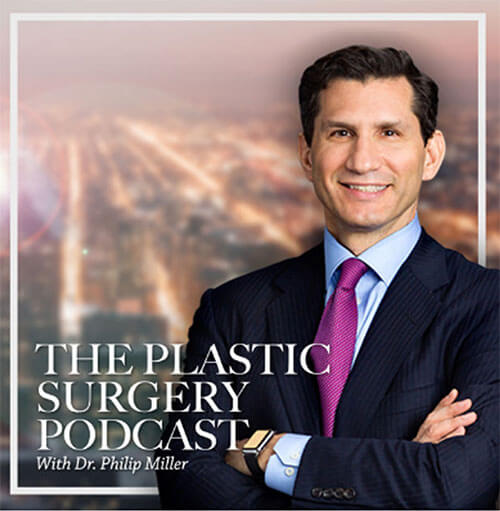 The Plastic Surgery Podcast with Dr. Philip Miller
Tune into The Plastic Surgery Podcast, hosted by facial plastic surgeon Dr. Philip Miller. Dr. Miller is here to answer your questions, de-mystify plastic surgery, and help you feel more knowledgeable and empowered about any procedure performed at our center.
The Plastic Surgery Podcast
View all Episodes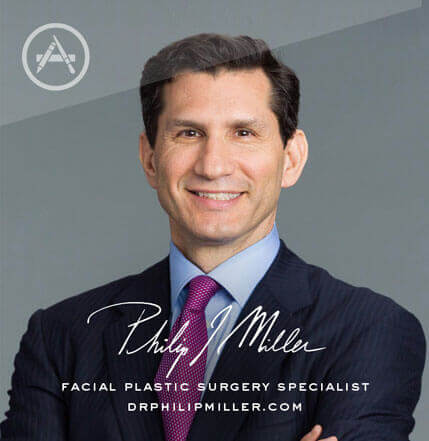 Plastic Surgery w/ Dr. Miller
If you're thinking about getting a lift, nip, or tuck, this app is for you. It's the most comprehensive pocket encyclopedia of plastic surgery terms, before and after photos, and visualization tools to help you really know what to expect from a procedure, including seeing potential results on your own photo. This app is only available on the App Store for iOS devices.
View in Ap

p Store >