Asian Rhinoplasty in New York
Rhinoplasty is a surgery performed to alter the shape of the nose. Often, it is used to repair injuries to the nose related to accidents or congenital issues. It is also used to correct a drooping nose, narrow nasal tip, or other displeasing nose features.
Asian rhinoplasty, also known as an Asian nose job, is a cosmetic surgical procedure that can alter the structure and shape while maintaining the unique characteristics of an Asian nose. Due to the length, complexity, and significant components of the procedure, rhinoplasty is one of the most challenging reconstructive procedures.
Book A Consultation With Dr. Miller
Dr. Miller's Approach to Asian Rhinoplasty
Asian nose jobs require extensive knowledge of rhinoplasty and ethnic nose characteristics for successful and natural results. The nose anatomy in Asian patients is different from other ethnicities. Philip J. Miller, MD, FACS, is skilled and experienced with the nuances of an Asian nose, such as a softer tip or thicker nostrils. Often, the focus of this surgery is to correct an Asian nose bridge with surgery or to use Asian rhinoplasty to treat a bulbous nose and refine the nasal tip.
While rhinoplasty is a highly individualized procedure, it requires even more precision and discussion for an Asian nose surgery to achieve balanced and natural results. Dr. Miller uses the NatraLook® process, which focuses on aesthetic confidence and empowerment for natural results. The method provides a safe, supportive, and positive environment to discuss personal desires and challenges to create a unified vision and treatment plan.
Asian Rhinoplasty Before and After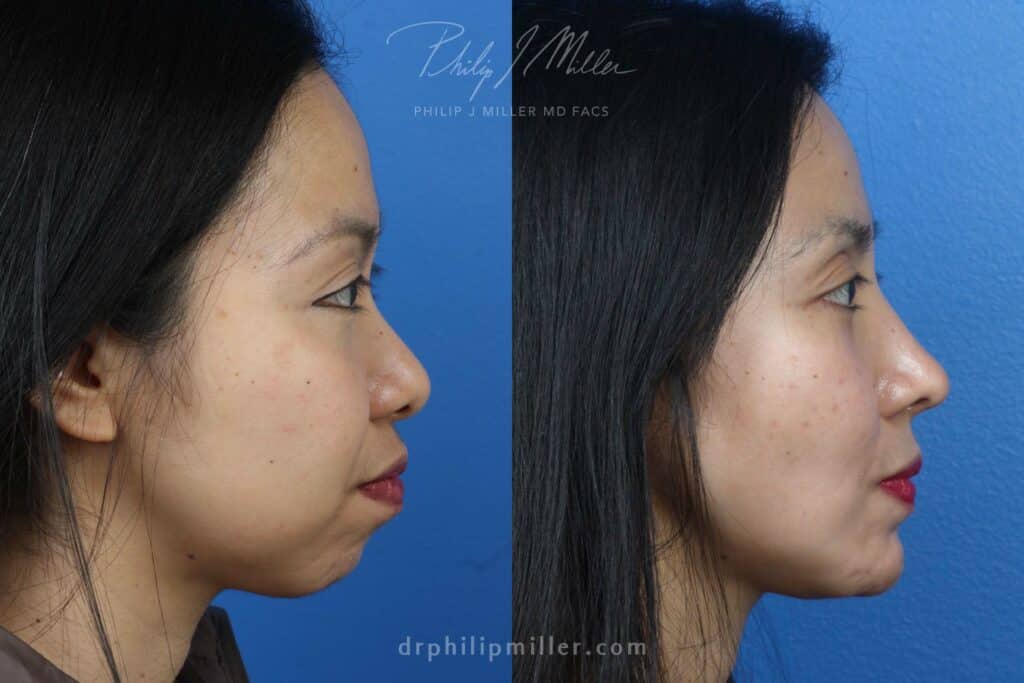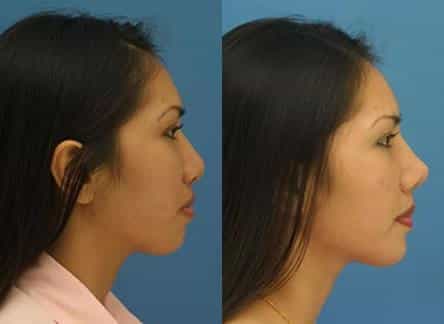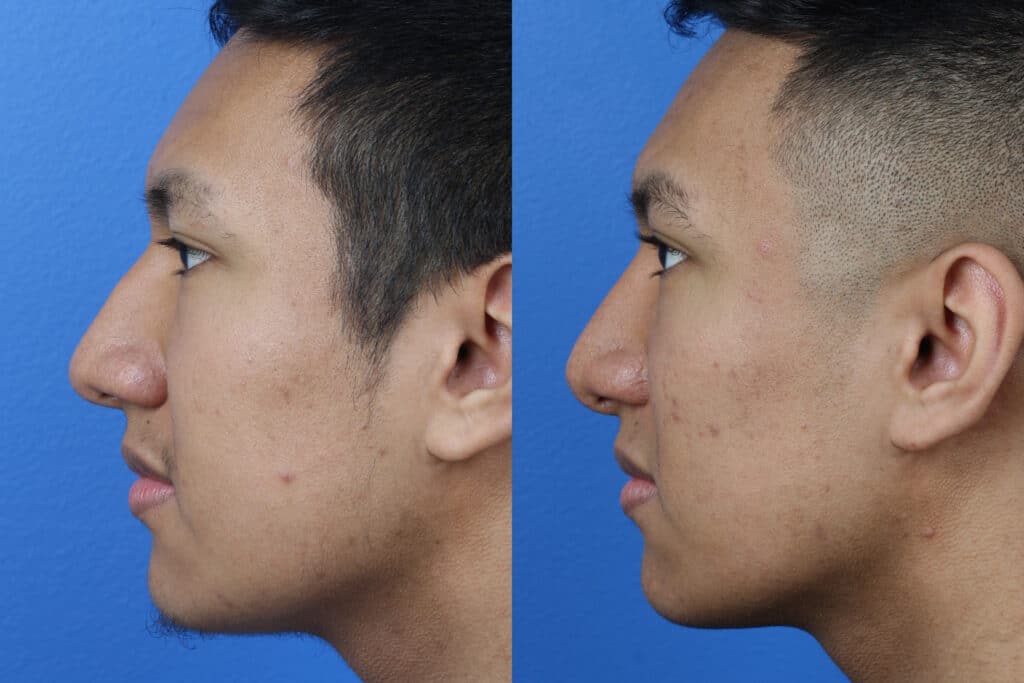 Visit Our Gallery
Am I a candidate for an Asian nose job?
Any healthy Asian adult who desires to alter the shape, size, or function of the nose can be a candidate for Asian rhinoplasty in NYC. Dr. Miller works closely with patients to identify their concerns and resolve undesirable nose characteristics while preserving a natural look. From extensive alterations and restructuring to minor changes, Asian nose plastic surgery can bring harmony and balance to the face.
Asian Nose Job FAQ
How much does Asian rhinoplasty cost in NYC?
The average cost for an Asian rhinoplasty procedure performed by a certified and skilled plastic surgeon in New York City is anywhere from $10,000-$20,000. This price is not exact, and the actual cost varies by person depending on the experience of the surgeon and the extent of the surgery. It is essential to find the best Asian rhinoplasty surgeon in your area, rather than going with the lowest price, to ensure the best possible results. Patients can learn more about the price of their procedure during their consultation with Dr. Miller.
How will the procedure go?
General anesthesia is typically recommended for surgical rhinoplasty to ensure a safe and comfortable experience. Dr. Miller offers open and closed rhinoplasty techniques that he can customize to the precise needs of each patient.
An open procedure requires an incision that separates the nostrils and provides access to remove and reshape the cartilage and bone. Dr. Miller might suggest an implant or graft to add volume in some instances. A closed procedure only requires a small incision inside the nose, resulting in less visible scars and a shorter recovery. An Asian nose rhinoplasty procedure takes about 2-3 hours, depending on the extent of alteration.
What does recovery look like?
Asian rhinoplasty is an outpatient procedure. Patients can return home on the day of surgery but will need someone else to drive them home and stay with them for the first 24-48 hours. A splint or taping may be applied to the nose for several days up to one week after surgery. Patients are advised to stay home and relax for one week before resuming most activities. Some patients experience swelling, bruising, and tenderness, which can last up to three months after surgery. Dr. Miller provides patients with individual recovery and aftercare instructions to ensure a quick recovery and seamless results.
Does it hurt?
Surgical rhinoplasty typically requires general anesthesia to make it a comfortable and painless procedure. After surgery, the nose can feel tender and sore for several weeks.
Will insurance cover my Asian rhinoplasty?
Cosmetic surgeries are considered elective procedures and not covered by health insurance. If there is a functional or medical aspect to the rhinoplasty, all or a portion of the surgery may be covered by insurance. It is important to speak with your insurance and our billing department after your consultation to understand the cost and responsibility of payment.
Schedule Your Consultation with a Rhinoplasty Expert in NYC
Dr. Miller is a renowned, double board-certified plastic surgeon with more than 20 years of experience in custom cosmetic treatment plans. As an innovative surgeon in Manhattan and an expert in rhinoplasty and facial rejuvenation, he provides unmatched treatments and natural results. Contact us to schedule a consultation and learn more about how to get the best Asian nose job in Manhattan today.
Book A Consultation With Dr. Miller
Settle for Nothing But the Best Facial Plastic Surgery
Services >
Aesthetic Confidence
®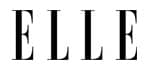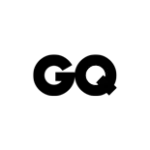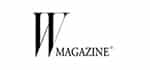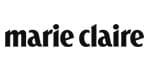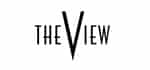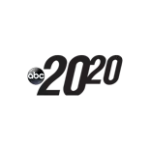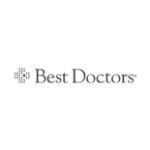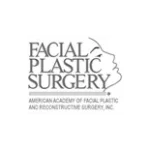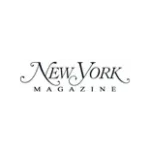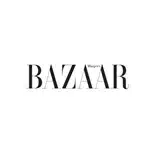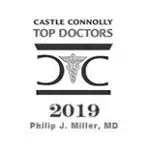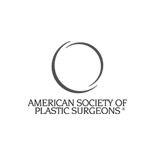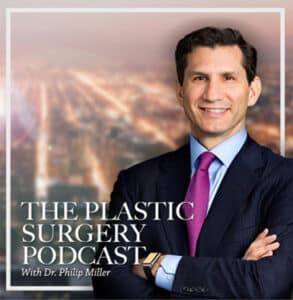 The Plastic Surgery Podcast with Dr. Philip Miller
Tune into The Plastic Surgery Podcast, hosted by facial plastic surgeon Dr. Philip Miller. Dr. Miller is here to answer your questions, de-mystify plastic surgery, and help you feel more knowledgeable and empowered about any procedure performed at our center.
View all Episodes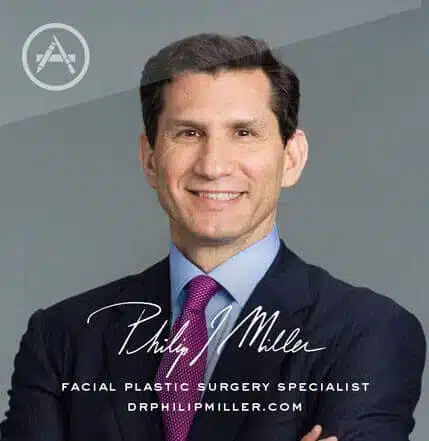 Plastic Surgery w/ Dr. Miller
If you're thinking about getting a lift, nip, or tuck, this app is for you. It's the most comprehensive pocket encyclopedia of plastic surgery terms, before and after photos, and visualization tools to help you really know what to expect from a procedure, including seeing potential results on your own photo. This app is only available on the App Store for iOS devices.
View in App Store