African American Rhinoplasty in New York
There is no one-size-fits-all approach to rhinoplasty. Each nose job must be tailored specifically to the individual, achieving natural-looking results that are in harmony with the patient's face and ethnicity. African American ethnic rhinoplasty is a procedure designed to consider the specific and unique characteristics and concerns of African American patients.
African American nose jobs are a specialized area of facial plastic surgery. Dr. Miller understands that many patients wish to improve specific areas of their nose while maintaining their distinct ethnic features. His goal is to blend the patient's overall facial features while achieving their specific aesthetic goals.
Although nasal shape and size vary widely from one individual to another, African nose types tend to be wide with a low bridge and a bulbous, under-projected tip. Patients seeking black rhinoplasty usually want to narrow and raise the bridge, define the tip, and narrow the base. African American noses fall into three groups based on ethnic heritage.
The African nose: A short, wide African American nose with a concave bridge, under-projected and less defined tip, short columella (the skin between the nostrils), and wide, flared nostrils
The Afro-Caucasian nose: A longer nose, with a high, straight bridge, more nasal tip definition, and less flared nostrils
The Afro-Indian nose: A longer, larger nose, with a high, wide bridge that may have an irregularity like a hump, flared nostrils, and a less defined tip
Recognizing the nuances of African-American nasal anatomy is essential to preserve the patient's ethnic heritage and avoid complications like keloid scar formation (raised scars more common in African-American patients).
Dr. Miller's Approach to Black Rhinoplasty
You want the best African American rhinoplasty surgeon for your nose surgery – someone credentialed and experienced in the unique characteristics of the different types of black noses. Dr. Miller employs specialized techniques to perform African American nose jobs to achieve the desired results for patients while preserving their ethnic identity.
Dr. Philip Miller is a world-renowned facial plastic surgeon operating out of his Manhattan, NY medical practice.
He is double-board certified in both facial plastic and reconstructive surgery along with head and neck surgery.
He has over 20 years of experience within the facial plastic surgery industry and has completed over 5,000 successful surgeries.
He takes pride in blending art and science together to create beautiful, natural-looking results for his patients.
He begins each procedure by first creating a customized treatment plan for the best possible results.
African American Rhinoplasty Before and After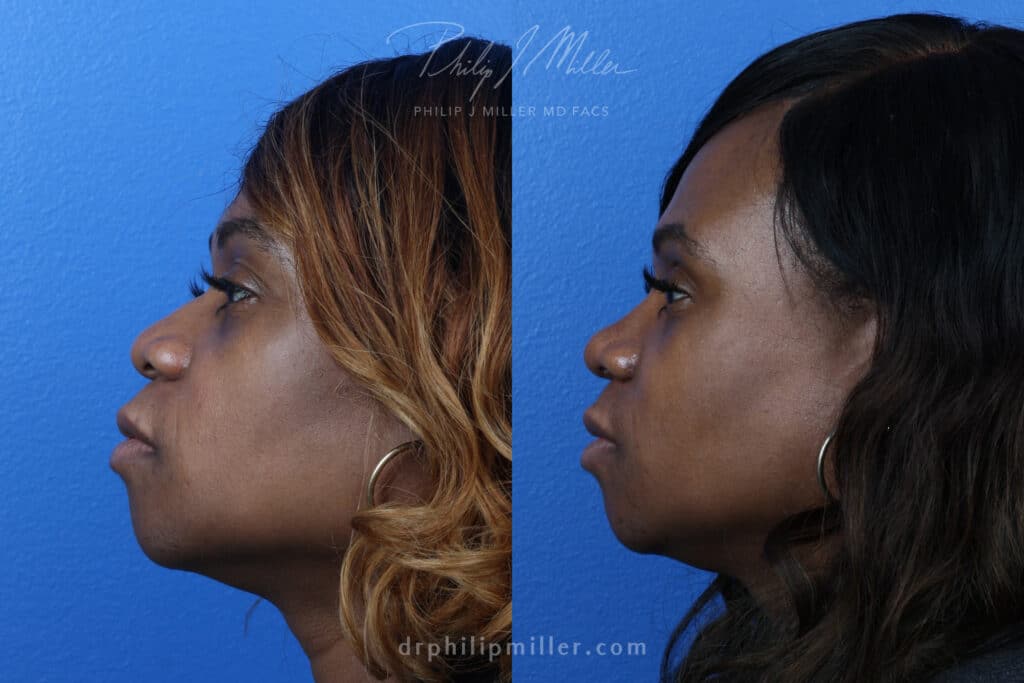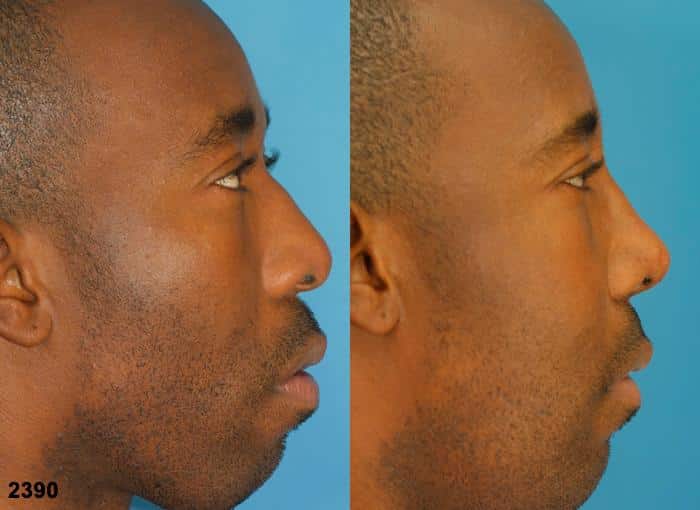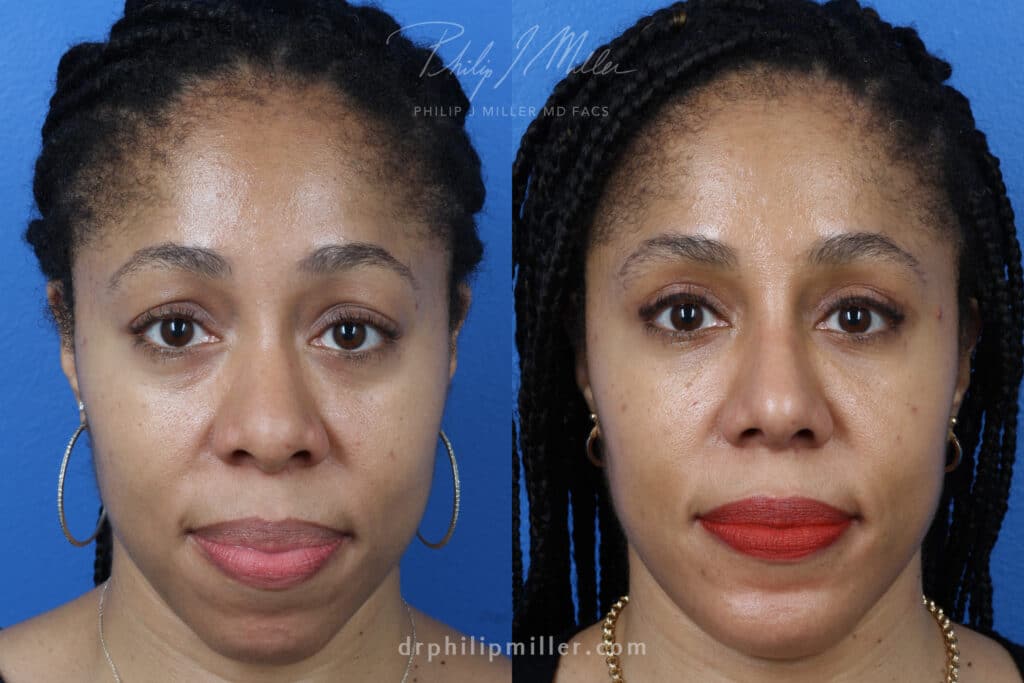 Am I a Candidate for an African American Nose Job?
If you are at least 16 years old, a non-smoker, and in good physical health, you may be a candidate for African American rhinoplasty. The best way to determine your eligibility is to have a consultation with an experienced facial plastic surgeon who specializes in black nose jobs. After examining your nose, your surgeon will create an appropriate surgical plan to resolve your concerns while preserving the ethnic features of your nose and producing a natural, beautiful result.
African American Nose Job FAQ
How Much Does African American Rhinoplasty Cost in NYC?
Nose jobs for African Americans can cost anywhere from $6,000 to $25,000 in New York City. This is the average price for the area, but the true cost varies from patient to patient, depending on factors like the patient's aesthetic goals, the length and involvement of the surgery, the surgeon's experience, etc. The actual cost will be provided during your consultation. For more information on the cost of African American rhinoplasty, please contact Dr. Miller at his Manhattan, New York plastic surgery office.
What Should I Expect from my African American Rhinoplasty Procedure?
African American rhinoplasty involves manipulating and resetting nasal cartilage and bone to reshape and refine the nasal structure. Because the surgery is highly complex and requires meticulous attention to detail, it will typically take 3-4 hours for Dr. Miller to complete the procedure.
Before your surgery, Dr. Miller will determine whether an open or closed surgical approach will meet your needs best. If performing an open rhinoplasty, Dr. Miller makes a small incision in the columella –the piece of tissue that separates the nostrils. Also called external rhinoplasty, this technique opens the tip of the nose to reveal its internal structures.
An open nose job for African American patients provides enhanced visibility when maneuvering through the bone, cartilage, and tissue that make up the nose. When performing this highly common type of rhinoplasty, Dr. Miller can reshape the nose and repair damage without jeopardizing its structural support.
A closed rhinoplasty or endonasal rhinoplasty is an internal procedure in which all incisions are confined to the inside of the nostrils. Patients concerned about visible scarring might prefer a closed rhinoplasty. During the procedure, Dr. Miller carefully lifts the underlying bone, cartilage, and tissue through the nostrils, so you won't be able to see any scarring.
Dr. Miller will choose an open or closed method depending on the patient's goals, as well as the size and structure of the patient's nasal passages.
What Does Recovery from Rhinoplasty on a Black Nose Look Like?
You can usually return to work and normal activities within three weeks, but you should refrain from strenuous physical activity for 3-6 weeks. You will begin to see the swelling and bruising disappear within 2-3 weeks, at which time you will start to appreciate the results. Full results usually take 6-12 weeks to be seen while your healing will continue for the entire first year. Dr. Miller and his team will follow you through this entire process, but please be patient to see the final results.
Does it Hurt?
In the hours immediately following your black nose job, you can expect to experience very minor pain in the nose and forehead region. Severe pain is extremely uncommon. Pain medication is provided and may be taken to alleviate these symptoms, although few find it necessary.
It is important to talk with your surgeon before your surgery. Dr. Miller will be able to set your expectations for your recovery and recommend specific after-care solutions to make your healing process as smooth as possible.
Dr. Miller will alleviate your concerns during your consultation. He developed his proprietary consultation process called NatraLook to enhance the patient experience and results. During the NatraLook consultation, he evaluates the patient's nose and facial features while listening to their concerns and goals. This process expands the typical plastic surgery experience into a safe, collaborative environment where patients can explore their aesthetic confidence. This opportunity allows patients and Dr. Miller to create a unified vision for optimal results and the most natural outcome possible.
Will Insurance Cover My African American Rhinoplasty?
Depending on the reasons for having a nose job on a black nose, some or all of the procedures could be covered by insurance. If the reason is purely cosmetic, it is not covered, but if it is recommended to correct breathing issues, you may have some coverage for your procedure.
Schedule A Black Rhinoplasty Consultation in New York
To set up a consultation with one of the top African American rhinoplasty surgeons in NYC or New Orleans, LA, contact Dr. Miller today. We are happy to answer all your questions and help you determine whether black nose surgery is the right choice for you.
Dr. Miller's Nasal Surgery Research and Scientific Papers
Structural Approach to Endonasal Rhinoplasty (view here)
Anil R. Shah, MD and Philip J. Miller, MD, FACS
New Developments in Nasal Valve Analysis and Functional Nasal Surgery (view here)
Philip J. Miller, MD, FACS and Dr. Minas Constantinides, MD, FACS
A Simple and Reliable Method of Patient Evaluation in the Surgical Treatment of Nasal Obstruction (view here)
Philip J. Miller, MD, FACS, Dr. Minas Constantinides, MD, and Dr. Susanne K. Doud Galli, MD, PhD
Book A Consultation With Dr. Miller
Settle for Nothing But the Best Facial Plastic Surgery
Services >
Aesthetic Confidence
®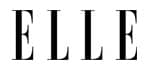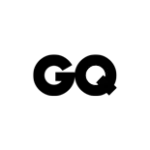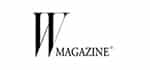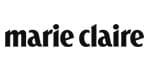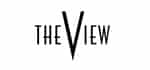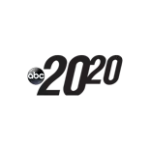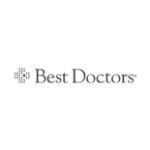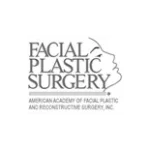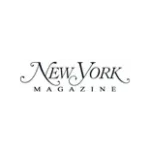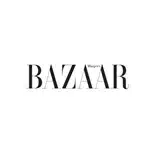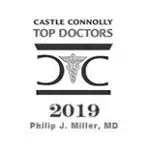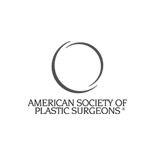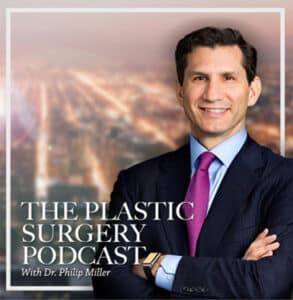 The Plastic Surgery Podcast with Dr. Philip Miller
Tune into The Plastic Surgery Podcast, hosted by facial plastic surgeon Dr. Philip Miller. Dr. Miller is here to answer your questions, de-mystify plastic surgery, and help you feel more knowledgeable and empowered about any procedure performed at our center.
View all Episodes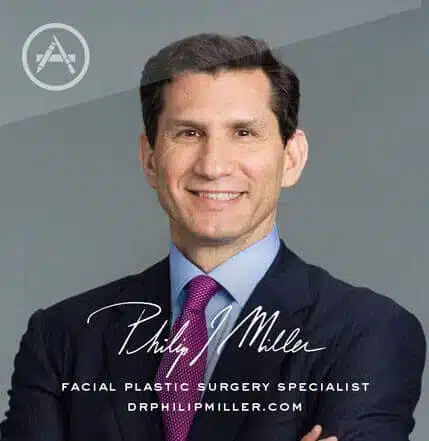 Plastic Surgery w/ Dr. Miller
If you're thinking about getting a lift, nip, or tuck, this app is for you. It's the most comprehensive pocket encyclopedia of plastic surgery terms, before and after photos, and visualization tools to help you really know what to expect from a procedure, including seeing potential results on your own photo. This app is only available on the App Store for iOS devices.
View in App Store