Have you been considering cosmetic work, but aren't sure when the best time may be to have your procedure? Fall is the perfect time for several reasons, so schedule your consultation now. 
4 Reasons Fall is the Perfect Time for Cosmetic Surgery
1. Avoid the sun and heat.
With the cool autumn weather, you won't have to worry about inflammation or skin damage from sun exposure or hot temperatures. 
2. Recover before the holidays.
If you have your surgery done in the fall, you can recover before the festivities begin. You'll feel refreshed and ready to enjoy time with your loved ones during the holiday season.
3. Greater Scheduling Flexibility.
Many patients schedule cosmetic procedures in late winter or early spring. By scheduling your cosmetic procedure during the fall, you're more likely to get the best appointment date for your schedule. 
4. Treat yourself before the holidays.
Before the frenzy of  the holiday season begins, why not treat yourself to some much-deserved self care and a new look to greet the New Year? 
Turn Back the Clock with a Facelift
Manhattan's world-renowned facial plastic surgeon, Dr. Philip Miller, specializes in facelifts and rhinoplasty. He offers several facelift options: a traditional facelift, a mini facelift, a Micro Lift, or the proprietary Miller lift. One of these is sure to be the right one for you. 
Facelift Options
A facelift, or rhytidectomy, may be the perfect procedure for you if you're looking for results that significantly turn back the clock. This procedure removes excess or sagging facial skin for a renewed, youthful look. 
During a traditional facelift, incisions are made at the hairline and continue in front of and behind the ears, extending to the lower scalp. Fat can be redistributed from your face and neck through these incisions, or liposuction may be used for the removal of excess fat. Muscles and skin are lifted and tightened.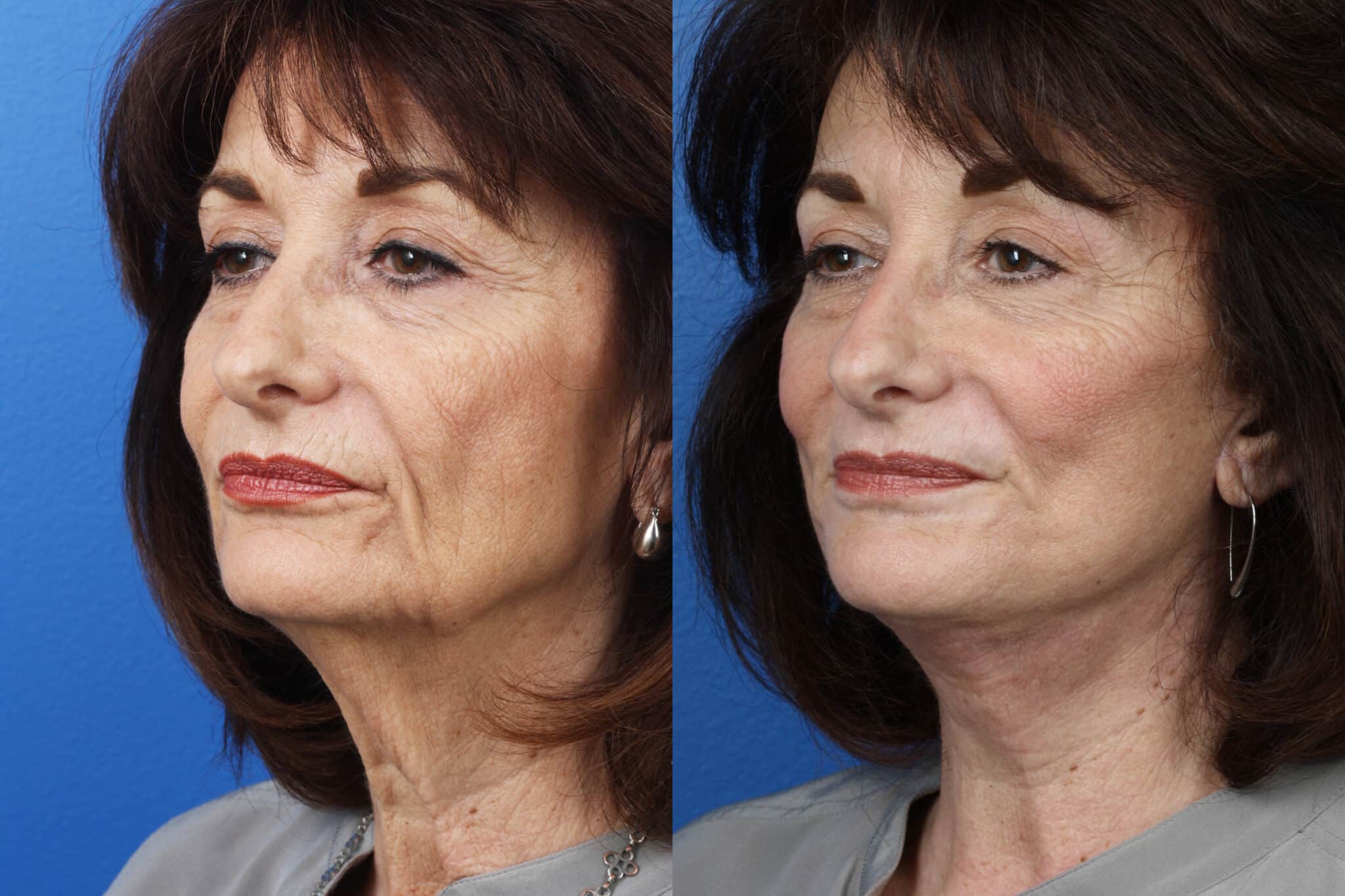 Incisions made during facelift surgery are hidden in the natural creases of your face and hairline, and meticulously closed with sutures to minimize visibility after your procedure. Drainage tubes may be inserted but can be removed in 1-2 days. Sutures are removed between 5-10 days.
A mini facelift targets those areas of the face that are just beginning to wrinkle and sag. The incisions are shorter than a traditional facelift, and often confined to the front of the ear only. The mini facelift requires local anesthesia and can be performed in 90 minutes or less. 
The innovative, minimally invasive Micro Lift mimics the improved appearance that comes with pulled-back hair. It can be a perfect option for patients in their 20s-40s who want to erase early signs of aging. Comfortable, safe, quick, and performed under local anesthesia, the Micro Lift takes less than an hour in the office and requires little post-procedure downtime.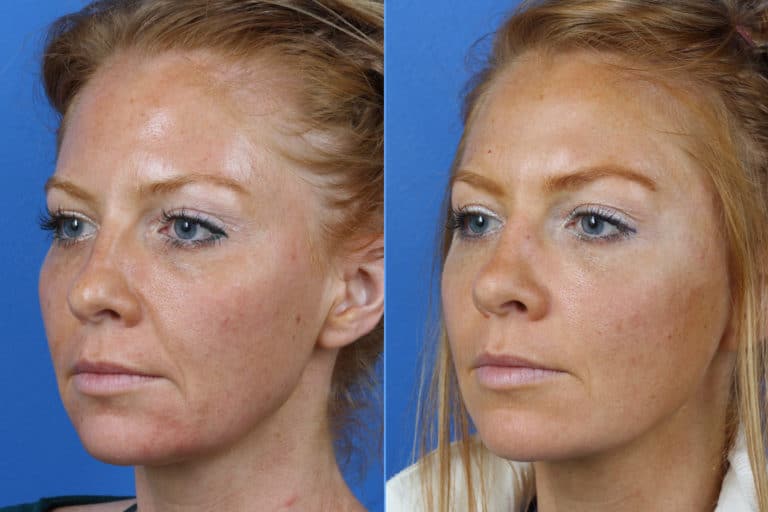 The Miller Lift is a proprietary, custom-designed liquid facelift technique that uses a combination of fillers, such as Juvéderm® and Restylane®, to soften and fill out lines and wrinkles. Besides smoothing wrinkles, facial fillers can address volume loss in the cheeks, chin, lips, and other contours of the face. 
Along with facial fillers, Dr. Miller performs injections of Botox Cosmetic® to address the dynamic wrinkles associated with facial expressions, such as forehead wrinkles, frown lines, and crow's feet. Collagen stimulators, such as Sculptra, and fat eliminators, such as Kybella, round out the Miller Lift. Results can last for up to two years. 
Achieve Balance with a Rhinoplasty
Surgical vs. Non-Surgical Rhinoplasty
Surgical rhinoplasty, also known as a nose job, adjusts, corrects, or reduces the look of the nose. Dr. Miller will consider the prominence of your cheeks, your jawline, your skin thickness and quality, and the overall dimensions of your nose before advising you how to achieve the changes you want while maintaining overall facial balance. 
A major benefit of rhinoplasty is that it's typically a "one-and-done" procedure. Once the procedure is complete and the nose has fully healed, patients can enjoy the results for a lifetime.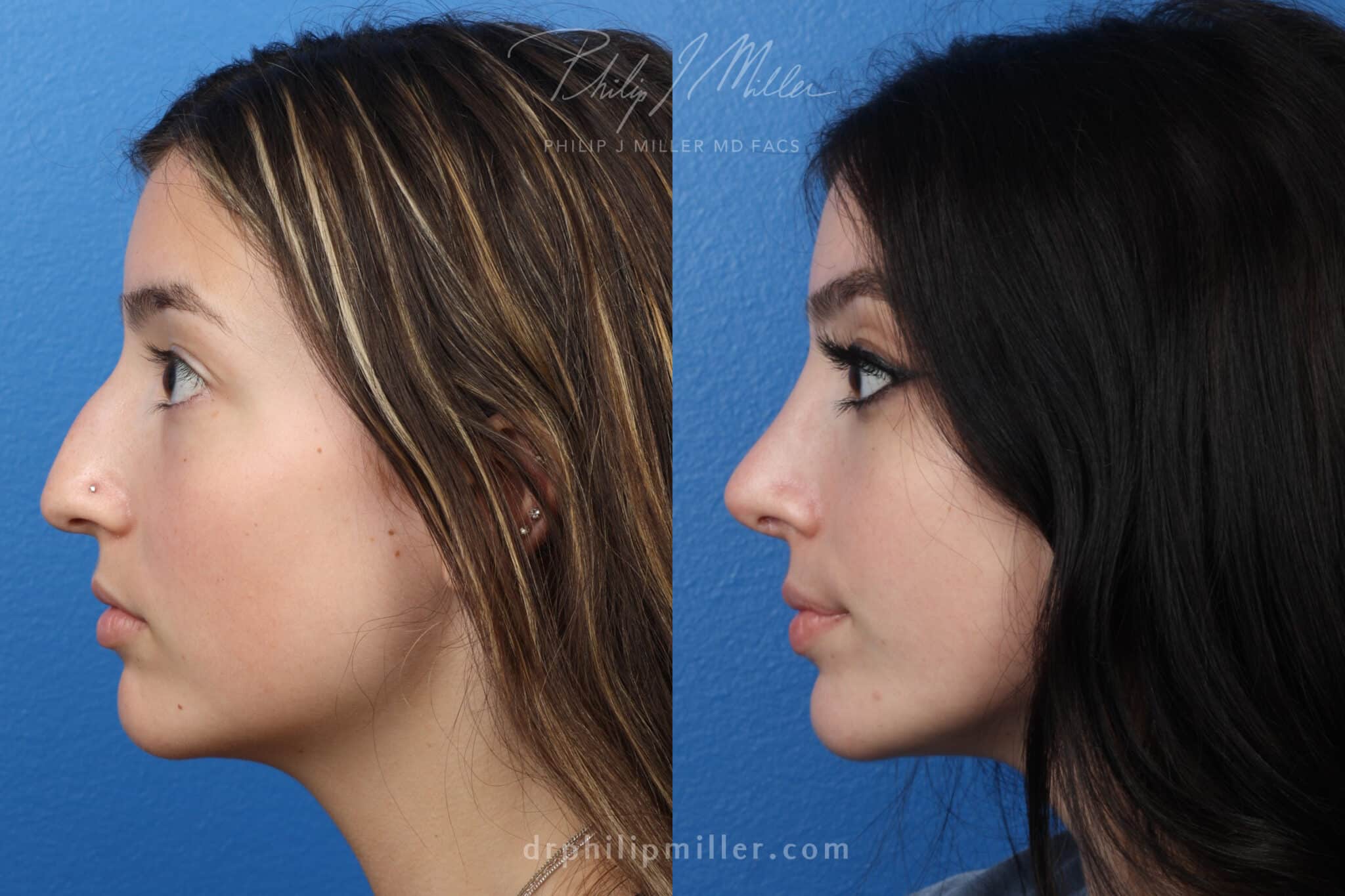 Non-surgical rhinoplasty, also known as liquid rhinoplasty, uses injectable fillers to make subtle, yet dramatic changes to your appearance.
Non-surgical nose jobs are safe and effective, providing immediate results with exceptionally short recovery time. With this non-invasive procedure, injectable fillers are used to make small yet dramatic modifications to the nose. 
Non-surgical rhinoplasty has its limitations, however. Since corrections are made with dermal fillers that ultimately dissolve, results aren't permanent. Non-surgical nose jobs aren't appropriate for every nose and can't reduce the size of the nose. 
Results will vary by patient, but the longevity of a non-surgical nose job is typically between 8-24 months. During your consultation, Dr. Miller will give you an idea about what you might expect from your results as well as how long they might last.
Quick Pick-Me-Ups: Botox and Dermal Fillers
Surgery isn't your only option for rejuvenating your appearance. Injectables minimize wrinkles and add volume in areas that lack fullness. With little-to-no downtime, injectables deliver results in a matter of days so that you can enjoy your fresh, youthful appearance right away.
Botox relaxes the muscles that pull on the skin to form wrinkles. Botox Cosmetic is superior to dermal fillers for minimizing frown lines, horizontal furrows on the forehead, and crow's feet around the eyes. It can also be used around the lips, around the nose, or on the bands of the neck. Results last up to four months.
Dermal fillers, including Restylane® and Juvéderm®, are gel-like substances that restore volume. They fill in creases and static wrinkles, which form from gradual volume loss. Hollow cheeks, saggy jowls, and under-eye bags are common treatment areas for dermal fillers, which can last up to 12 months or more.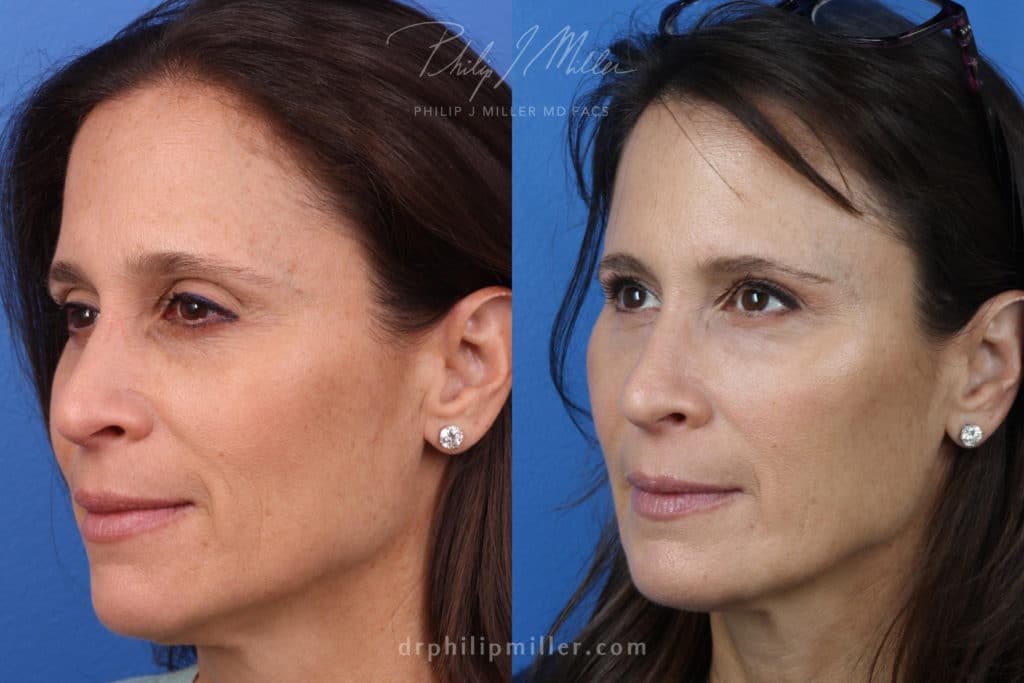 Dr. Miller and his team of skin specialists in New York provide the latest and most effective wrinkle treatments. Using various injectables, Dr. Miller can restore facial volume, reduce deep wrinkles, and help rejuvenate and lift the face.
Natural Results for a Beautiful 2022
Aesthetic Confidence® is the sense of empowerment we feel about the way we look, dress, design, and decorate. It dovetails with confidence in our abilities, intellect, and emotions. The NatraLook Process focuses exclusively on the look component of Aesthetic Confidence. The NatraLook Process is an enriching experience through which you can explore and ultimately boost your aesthetic confidence by enhancing your appearance.
The NatraLook process evaluates and expands the typical plastic surgery experience into a safe, non-intimidating opportunity to explore your aesthetic confidence. It provides a reassuring, supportive, and positive environment. It creates a unified vision of your desired result so that you and New York surgeon Dr. Philip Miller know what to expect.
The Next Step: Consulting with a Plastic Surgeon
Renowned for producing natural-looking results that exceed expectations, Dr. Philip Miller and his team of New York City's top-rated facial plastic surgery experts provide custom cosmetic treatment plans. These include a combination of minimally invasive techniques and advanced procedures to help each patient achieve the Aesthetic Confidence® they desire.
After a comprehensive facial evaluation, Dr. Miller can recommend the best treatments to meet your goals. To discuss your full range of treatment options, contact his plastic surgery office today.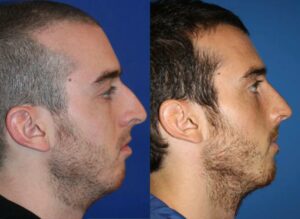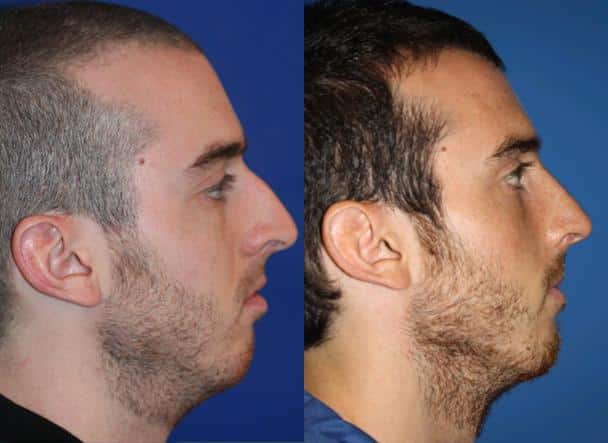 Reasons For Rhinoplasty
Nasal issue that makes breathing through the nose difficult.
An injury of your nose or facial structure that may need reconstructive work.
Genuine dissatisfaction with the appearance of your nose.
When making your decision, there are various types of rhinoplasty that may be a solution.
-But is there such a thing as a 3D Nose Job you ask?
Yes. Dr. Miller has incorporated 3-D technology into his practice and is capable of showing you your intended result in 3-D. A modification of the tip from the side can be viewed simultaneously in every direction. This allows the surgeon to not only assess from every angle and determine an appropriate strategy and treatment plan, but the opportunity for you to virtually see the results. This ensures a patient's expectations and if their desired, expectations/results can be achieved. The accuracy of the optimal aesthetic can be executed using the most innovative techniques step by step.
Otherwise Known As:
First of all, virtual rhinoplasty is NOT rhinoplasty. I had to get that out there because I'm sure someone would read "virtual rhinoplasty" and think of it as an alternative to the actual procedure or surgery. It's not. Virtual rhinoplasty supplements the procedure by providing a more reliable picture (literally) of what the end result will be.
Virtual Rhinoplasty allows you the ability to access one's options but also their success rate before ever even stepping foot into a surgical suite. Through the most cutting-edge (pun-intended) computer imaging and advanced technology, potential nose job patients no longer feel doubt or apprehension when considering surgical treatment.
The Patient Benefit of Going 3D
By utilizing 3D virtual and digitized imaging, you are eliminating unrealistic expectations and offering an accurate understanding of the outcome of each procedure.
Since the nose is the focal point of the face, people need to visualize the potential success and the various methods being used by their trusted surgeon.
The positive news is through virtual rhinoplasty these concerns are becoming a thing of the past. Patients can now experience total ease and comfort from the consultation, the procedure being performed and the completion of the recovery process.
Exploring Every Option
Virtual rhinoplasty allows you to explore every treatment option and possible method for achieving the right proper aesthetic.
Through the computer software, individuals may see how the various techniques will impact the final design of the nose.
The pre-operative photographs are key for analyzing a nose from different angles and essentially manipulating the photos to precisely predict the execution method with a specialized, virtual rhinoplasty computer program.
Your overall aesthetic will benefit as changes in tip contouring and nasal reshaping will become more evident and the tool will prove best efficient for choosing the procedure that will increase optimal results.
Virtual Break Down
Your nose is photographed using a 3D camera.
The resulting image is manipulated to show, with surprising accuracy, how you will look after the procedure.
There are two advantages to this.
First, you can enter the procedure with realistic expectations of the end result. This is a helpful aid in making the decision to have the work done or not.
Second, you can discuss the outcome with the surgeon who can also provide you with possible visual alternatives (depending on what they need).
This allows you more control over the outcome than would be available without 3D imaging technology. It's really a "win-win" for you and your doctor alike.
Window Into The Future
With a window into the future, virtual rhinoplasty improves the communication between the surgeon and the patient, as well as a boost in confidence and of course, appearance! Dr. Miller is renowned for his experience successfully working with patients to realize their nose job goals. With virtual rhinoplasty, Dr. Miller is able to reinforce his expertise with the exceptional computer-generated images.
Never before has a rhinoplasty patient had such clarity into what to expect after a nose job procedure. If you're on the fence about how rhinoplasty can improve your overall appearance, Virtual Rhinoplasty gives you an extremely accurate view into the "new" you.
Botched Nose Job Treatment, How To Reduce Swelling After Nose Surgery, Best Facelift Procedure, Common Rhinoplasty Terms, Botched Surgery