Plastic surgery helps individuals achieve the aesthetic beauty and confidence they desire. Bravo's Real Housewives are open about and supportive of plastic surgery to enhance or change facial and body features. The women had a wide range of treatments in 2021 and spoke candidly on their shows and social media platforms.
Philip J. Miller, MD, FACS, a distinguished double board-certified facial plastic surgeon with more than 20 years of experience, offers these procedures in Manhattan, New York. He is recognized as an expert in rhinoplasty and facial rejuvenation procedures and is known for his innovative techniques and focus on natural-looking results. Dr. Miller and his team of experts can perform the procedures the Real Housewives had done this year; take a look at some highlights:


The Nose Craze
Rhinoplasty was a big hit among the Real Housewives in 2021. Teresa Giudice and Raquel Leviss—to name two—both had rhinoplasty procedures. Many patients feel their nose detracts from other facial features and choose rhinoplasty to adjust the shape or size to fit harmoniously with the rest of their facial features.
Rhinoplasty is a complex procedure that requires a skilled and experienced surgeon, as well as extensive preoperative discussions and planning. Dr. Miller considers facial structure, the prominence of features, and skin quality and thickness when advising patients on how to achieve their cosmetic goals and overall facial balance.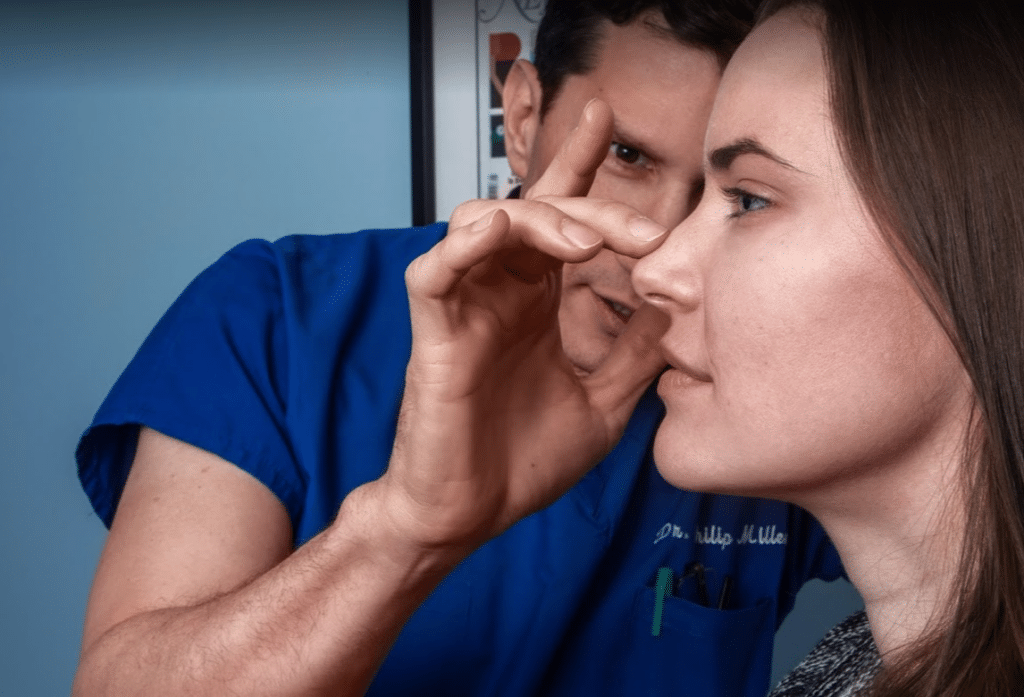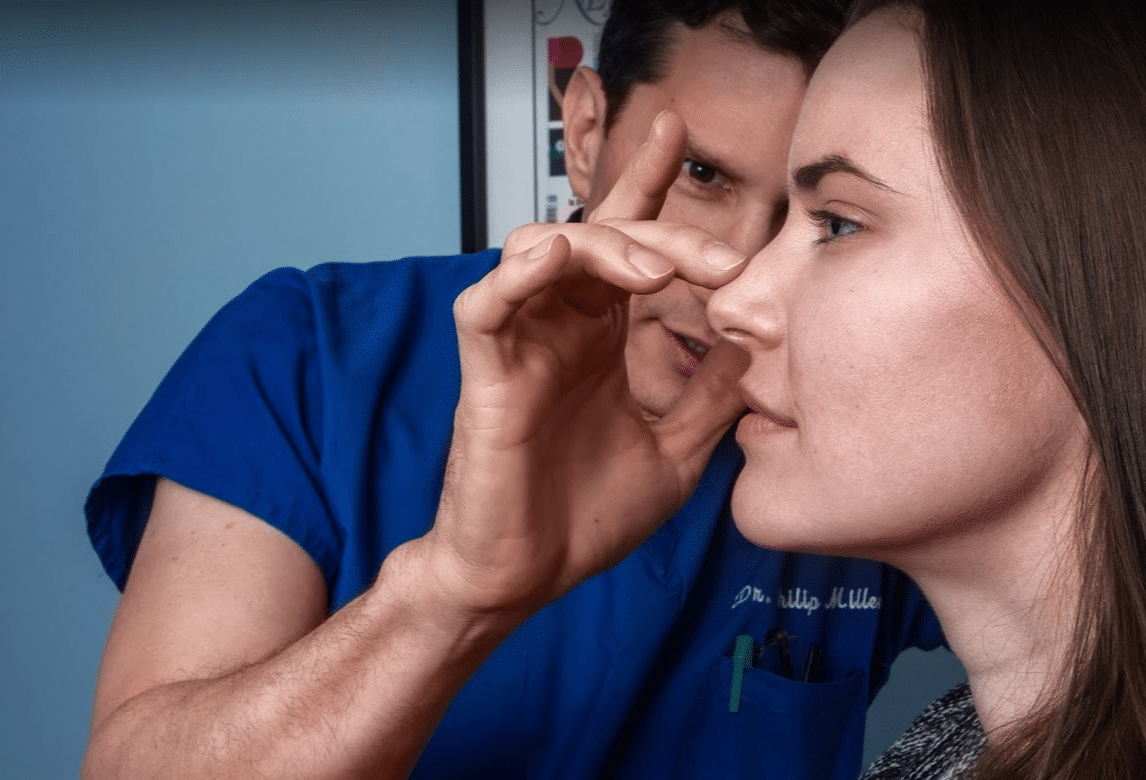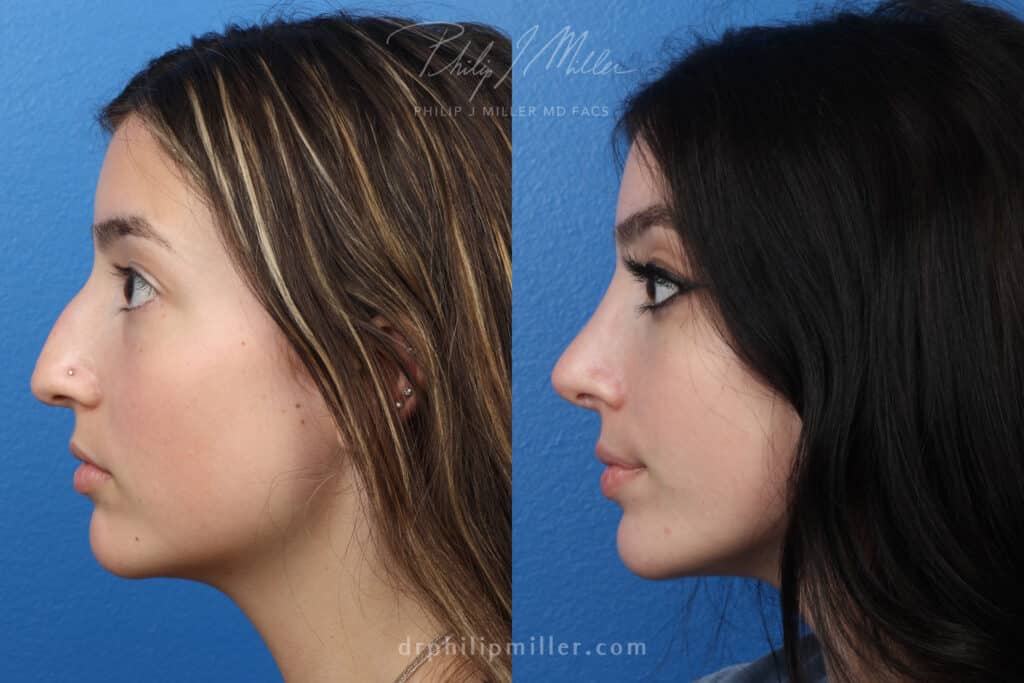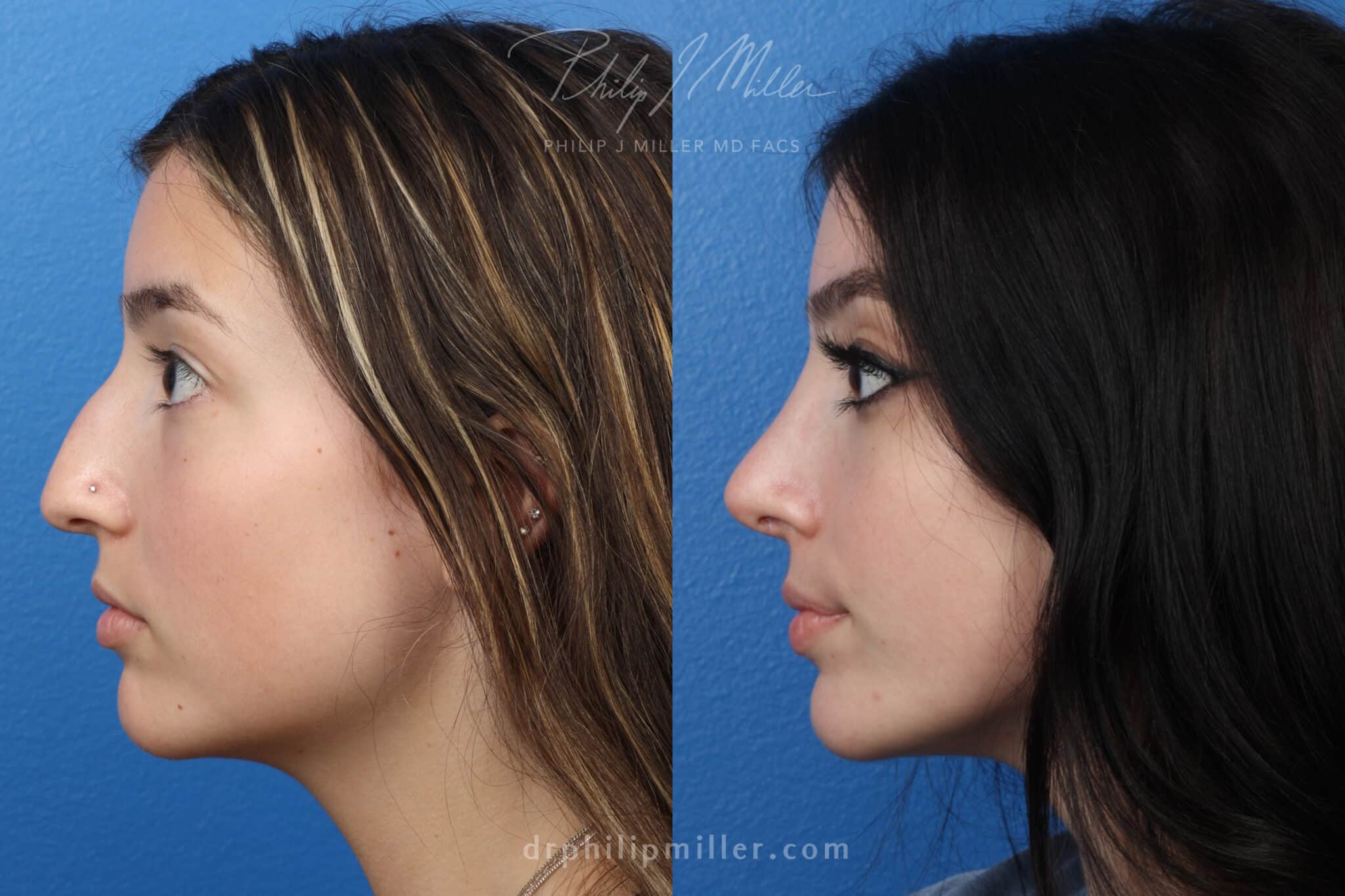 In the case of Real Housewife Raquel Leviss, she felt disappointed with her results and thought her fiancé bumping into her nose may have contributed to unwanted results. While finding an expert surgeon is important, sometimes results can be different from what a patient envisioned. Dr. Miller offers revision rhinoplasty for patients disappointed in results, or that suffered a nose injury or trauma after the initial procedure.
Rhinoplasty can tackle a small problem area or completely reshape or resize your nose. Teresa Giudice felt her nose was too round on the top and turned to rhinoplasty to feel more confident. Whatever the reason, whatever the concern, Dr. Miller can work with you to find a solution and create natural, beautiful results for you.
Combining Procedures
Many plastic surgery combinations are safe and provide maximum results. By combining procedures, patients can reduce recovery time, limit the use of anesthetics, and eliminate multiple surgeries. Some procedures make sense to perform together, such as a facelift and fillers, or chin augmentation and rhinoplasty.
Combination procedures have been popular with many of the Real Housewives, as the convenience of scheduling multiple treatments at one time can save both time and money.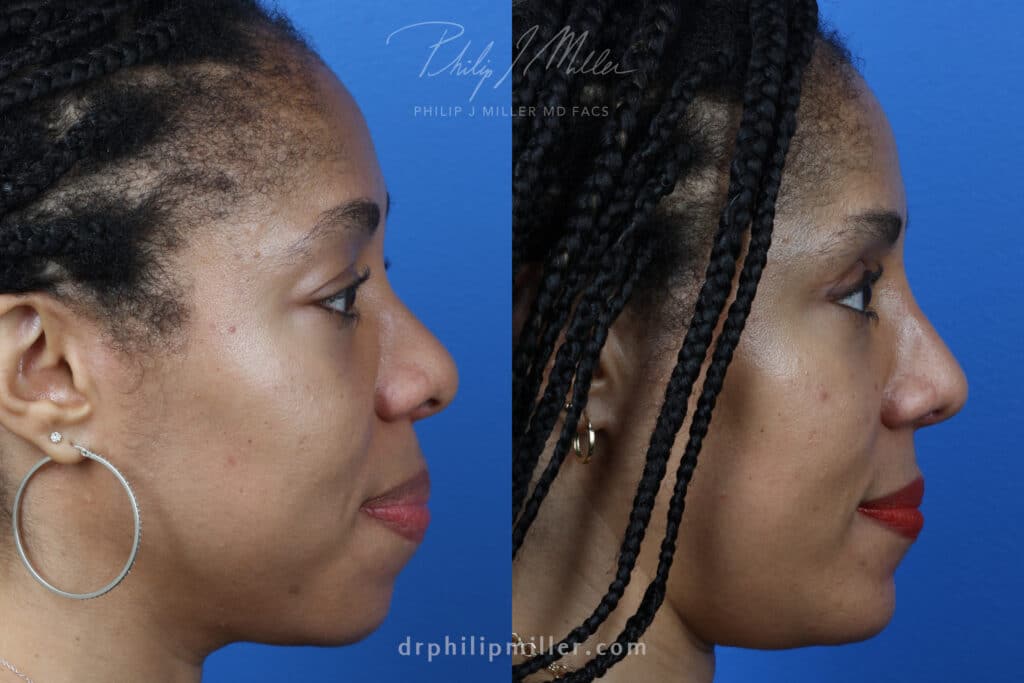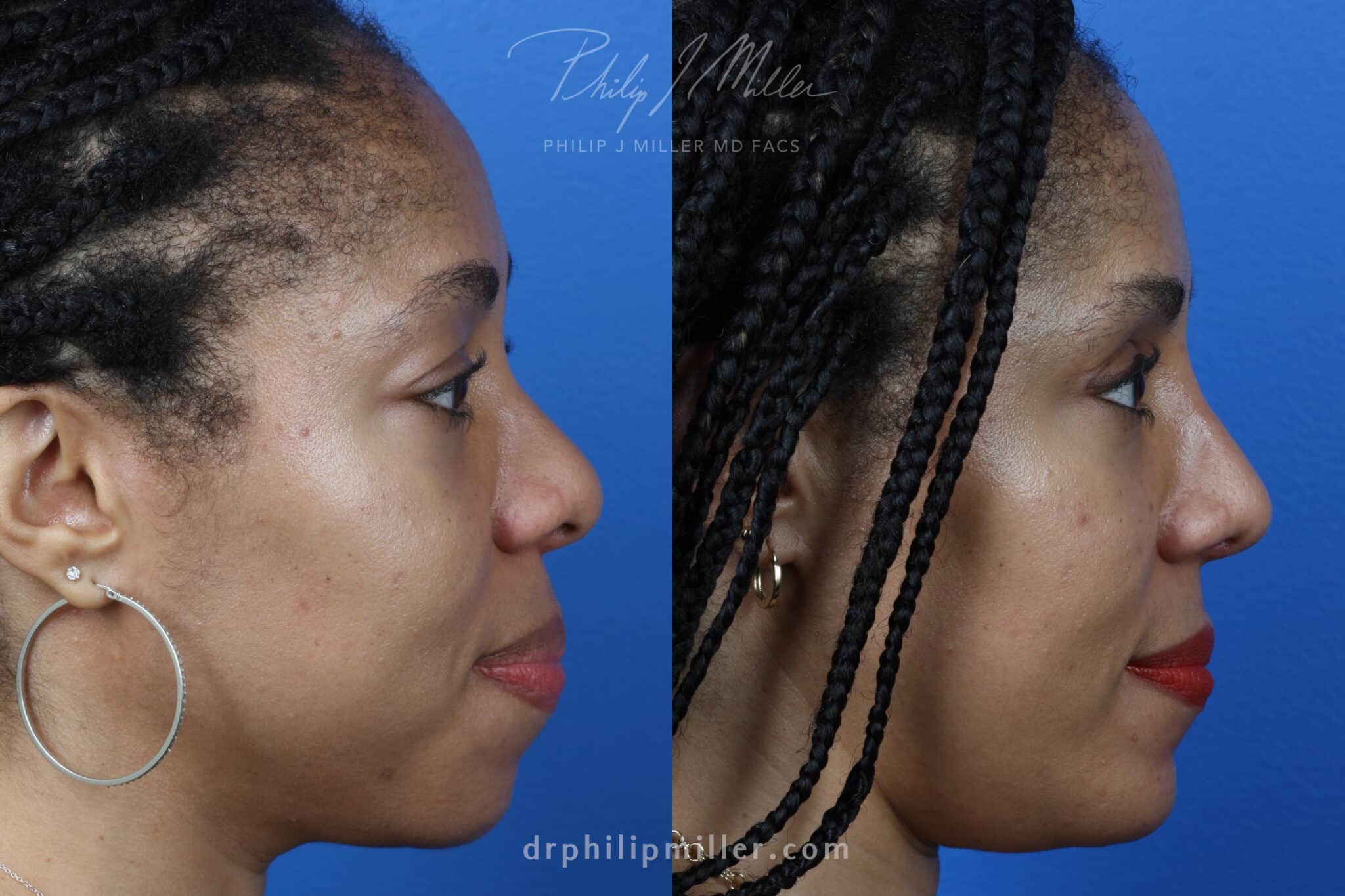 Dr. Miller works closely with patients to identify their cosmetic goals and create a custom plan with combination treatments to meet those goals quickly and efficiently. Like Jennifer's case, sometimes balance can only be achieved when multiple areas are addressed with different procedures. Seeing satisfying results from combination procedures can boost your confidence and comfort.
Getting a Lift
Facelifts—and other major plastic surgeries—are most common in the fall and winter to avoid heat and sun exposure and see results before summer months or holiday events. A facelift is a popular procedure that tightens sagging skin from aging and weak muscles. Loose skin can be moved or removed to create a natural look and a more youthful appearance.
Dolores Catania and Emily Simpson are two Real Housewives that have undergone a facelift. There are different types of facelifts that produce various levels of results. Emily had a mini lower facelift which is less invasive and targets more minor areas of wrinkles or loose skin. Dr. Miller offers different types of facelifts in his Manhattan office, including:
Traditional Facelift: Incisions are made at the hairline, continue in front and behind the ears, and extend to the lower scalp. Muscles and skin are lifted and tightened, and closed with sutures.
Mini Facelift: This procedure uses shorter incisions and targets areas that are just beginning to wrinkle or sag. This minor outpatient treatment can be accomplished in less than 90 minutes.
Thread Lift: A unique thread with tiny barbs is used to pull the skin up and back. This thread latches onto the skin and remains in place to keep the skin smooth.
Micro Lift: This minimally invasive procedure creates the look one achieves with pulled-back hair. It is a quick and safe procedure with little downtime.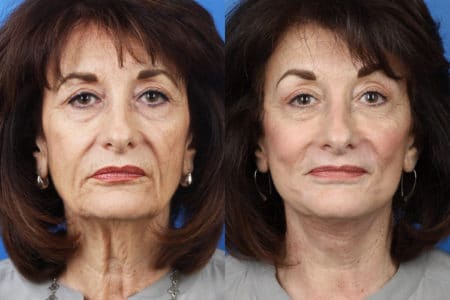 Fast and Fabulous
Dermal fillers and Botox ® Cosmetic are popular, especially among Real Housewives. Botox treats frown lines and other dynamic wrinkles by blocking nerve impulses to facial muscles, while dermal fillers target static wrinkles and restore youthful volume. Knowing the right product, treatment area, and limit is key to achieving your best possible results.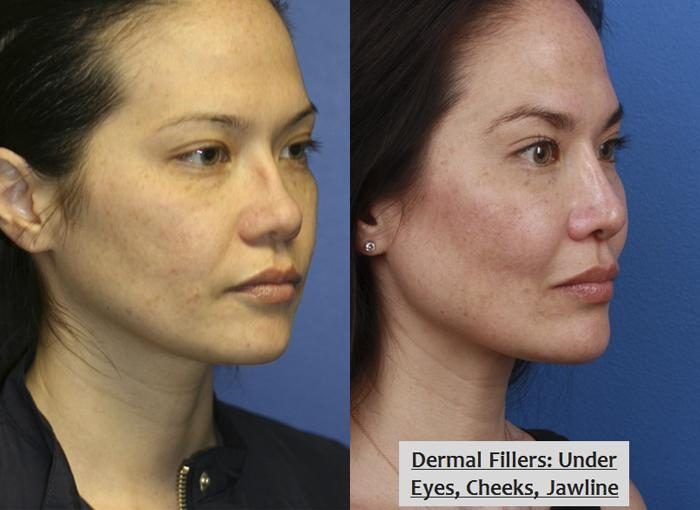 Real Housewife Shannon Storms Beador admitted to overdoing it on fillers. When too many facial fillers are used, it can dramatically alter an appearance and create disproportionate features and an unnatural look. Dr. Miller uses the unique NatraLook® approach to aesthetic beauty. The NatraLook process empowers individuals to explore aesthetic confidence safely and naturally. Dr. Miller and his team strive for natural-looking results to provide patients with an extraordinary experience.
Dr. Miller can suggest which Botox and filler treatments are right for you to create the customized approach that produces the most natural improvement.
Your Best Choice for Facial Plastic Surgery in New York City
Many plastic surgery procedures help you look and feel your best. Whether you want a single treatment, combination procedure, or a total makeover, Dr. Miller can help you achieve your aesthetic goals. NYC #1 facial plastic surgeon, Dr. Miller, uses minimally-invasive techniques, innovative technology, and advanced surgical methods to help patients boost their confidence and achieve their aesthetic goals.
Contact us today to learn more about our procedures and schedule a consultation.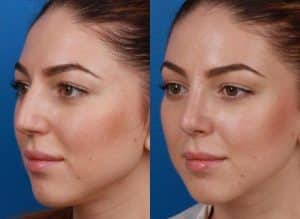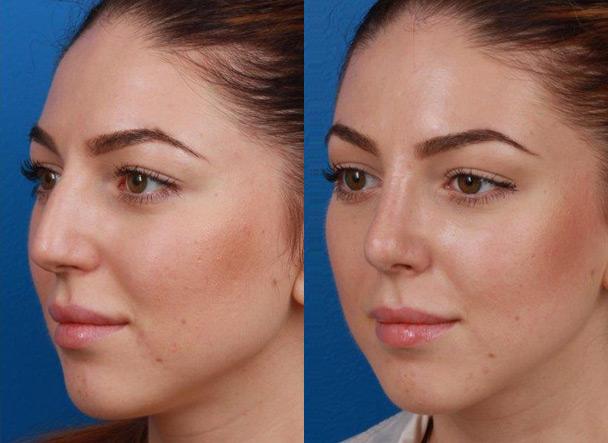 A rhinoplasty, more commonly known as a nose job in New York, is treated by most people as a simple act of shopping –that is, purchasing a new nose. I know it sounds easy and straightforward.  It begins by you wanting to correct an issue with your nose. So, you browse through social media and "shop" for the celebrity nose you like, then set an appointment with your surgeon. 
Simple, right? Not really. Whenever you plan on undergoing invasive cosmetic changes, there is one crucial factor that must be addressed: your EXPECTATIONS for your surgery. In this blog, I share some of my tips for managing your expectations about getting a nose job and one crucial element for getting the nose you will love.
Only Use Celebrity Noses As Inspiration 
During a rhinoplasty consultation, I ask my patients to thoroughly discuss their desired results. This way, we can share a Unified Vision. A Unified Vision incorporates the patient's aesthetic goals along with what I deem is surgically feasible with their given anatomy. Often times when we find certain individuals attractive, we naturally go about wanting to emulate their facial features. Celebrities under the spotlight often have variants of a slim, dainty nose that is turned-up, a.k.a. the celestial or "button nose." My patients often bring in photos of celebrities; Jennifer Lopez, Kim Kardashian-West, Scarlett Johansson, Angelina Jolie, and Meghan Markle are amongst the most popular rhinoplasty examples.. Patients like to come prepared and bring in these photos as a point of reference for how they'd like their noses to turn out. I prefer my patients to bring in these photos because I use them as an effective communication tool to determine what the patient desires, as well as to see how realistic their expectations are.
The Goal of Rhinoplasty
I explain to my patients that the goal of a rhinoplasty procedure is to reshape the nose to create an overall improvement to the facial structure and aesthetic. In other words, a nose job can help you improve the balance of your facial features which ultimately will increase your self-confidence. But don't expect that someone else's nose will look right for your face. It should not be your goal to match somebody else's appearance, but only take them as a source of inspiration. Everybody is unique in their facial features and therefore, should also be treated as such. I help my patients create a natural-looking nose that will complement their features and honor their ethnicity, rather than give them a "cookie-cutter nose" from a celebrity. To learn more about rhinoplasty, visit medlineplus.gov
Managing Realistic Expectations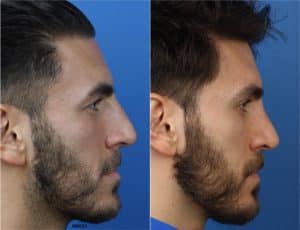 There is no such thing as a perfect nose because "perfect" has a fluid and subjective definition. It will depend on the patient's facial structure, size, and balance. Facial plastic surgeons can produce amazing results through modern rhinoplasty techniques, but there are always limitations. Going back to having a celebrity nose –if you specifically want to have a Meghan Markle nose, you'd probably end up having to alter your entire facial structure instead of just your nose. It is very important to have an open mind during your consultation so you can listen to your surgeon's recommendations on what the "perfect" nose is for YOU. By understanding the procedure and having a more thoughtful and practical approach to your results, you will be giving yourself a better chance of having complete satisfaction with your rhinoplasty outcome. 
Consult With A Recognized Expert In Facial Plastic Surgery
Your realistic expectations for your nose job will serve as the foundation for your cosmetic surgery. And as the surgeon, I will become the foundation of its success. Rhinoplasty is a complex surgical procedure that requires experience, expert knowledge, and top-notch skills. To set yourself up for a successful journey, begin by choosing the best facial plastic surgeon. You can review the criteria here.  
I am double board-certified in Facial Plastic and Reconstructive Surgery, as well as Otolaryngology/Head and Neck Surgery, and am considered one of the country's leading experts in facial rejuvenation and rhinoplasty. I have lectured on innovative rhinoplasty techniques at the 10th International Symposium of Facial Plastic Surgery, and consistently since 2007, have been voted among the "Best Doctors in America" and "Top Doctor of New York." It is my goal to help my patients find a look that makes them feel beautiful and confident. I combine my expertise, experience, skill, and artistic eye to deliver those life-changing results.
Are You Interested in a Rhinoplasty Consultation?
If you are interested in undergoing rhinoplasty, always remember to only trust your face to a world-class board-certified facial plastic surgeon, and be sure to communicate your expectations to achieve the most realistic outcome. To schedule a consultation with Dr. Miller, contact his office located at 60 East 56th Street, Third Floor in New York City, by calling (646) 791-3025
Read Next: Why Revision Rhinoplasties are So Common