Once upon a time, you didn't have many options after the signs of facial aging started to appear, other than smearing your face with ineffective cold cream or wearing a chin strap to try to lift up your jowls. Nowadays, though, there are so many choices offered in New York City for reversing signs of aging and rejuvenating your skin that you may be overwhelmed and uncertain of what choice to make.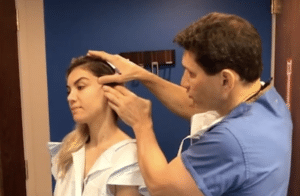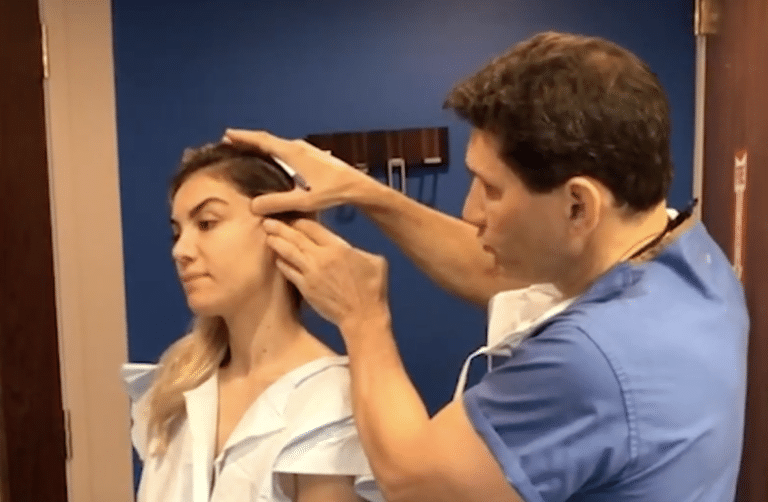 You might even feel paralyzed by the number of options available to you — stuck in the "paradox of choice" that we sometimes experience in our abundant world. At Dr. Phillip J. Miller's Facial Plastic Surgery practice, we want to make sifting through your abundance of choices easy for you. Here are a few questions that can help you decide whether you're ready for a surgical facelift, or if another option better suits your needs and lifestyle.
Do you want immediate results for your face?
You've made up your mind to turn back the clock, but you don't want to spend weeks to months in recovery from a surgical facelift. A liquid facelift is by far your best option if you want to leave our office looking anywhere from 5-10 years younger, with no recovery time at all. Dr. Miller developed his own variation on a liquid facelift — dubbed the Miller Lift — in which he resculpts and re-contours your face to look more youthful, using only injectable therapies.
Dr. Miller may choose from a variety of dermal fillers to find ones with the right consistency, longevity, and composition to reverse the signs of aging on your face. You can use a liquid facelift to:
Restore volume to your midface, which lifts up a slightly sagging lower face

Build up your cheekbones for greater elegance and more lift, too

Fill in hollows under your eyes or on your temples

Smooth out and un-do deep creases around your nose and mouth

Re-contour your jawline and chin to be sharper and more youthful

Smooth out fine lines and wrinkles, including perioral lines

Rejuvenate and plump up your lips
Philip Miller, MD, may recommend combining hyaluronic-acid (HA)-based fillers (e.g., Juvéderm® and Restylane®) with collagen stimulators (e.g., Radiesse® and Sculptra®) to give you the best of both worlds. The HA fillers immediately add volume, lift, and add smoothness to your face so that you look visibly younger in less than an hour. The collagen stimulators work over the long-term, in the deeper layers of your dermis, to create more collagen that rebuilds and strengthens your skin from the inside out. Together, they provide a powerhouse of anti-aging benefits.
Your treatment could also include Botox® as part of your liquid rejuvenation. Botox smooths out wrinkles:
On your forehead

Between your brows

At the top of your nose

Around your eye corners
However, Botox's benefits don't stop there. Dr. Miller can also use Botox to relax tensed muscles around your jawline, neck, and mouth to create cosmetic improvements such as:
Softer, more feminine jawline

Liquid neck lift

Nonsurgical lip flip
The final component in a Miller Lift is Kybella® — an injectable treatment that melts away unwanted facial fat. Dr. Miller uses Kybella to eliminate double chins and jowls, and tighten the skin along your jawline.
The downside of a liquid facelift is that some of your immediate and dramatic benefits are temporary. You will need periodic touch-ups of both the dermal fillers and Botox (though not of Kybella!), which can range from every 3-4 months for Botox, to up to 24 months for some fillers. We are able to schedule your maintenance checkups and send you reminders so that you always look great, but if you'd rather trade the time savings of a liquid facelift for the ultimately lower cost of more long-term anti-aging solutions, then keep reading.
Are you willing to wait (just a bit) for your facelift? There is an in-between option.
Non-surgical skin-tightening treatments can dramatically rejuvenate your look over time without incisions or scars. They work by stimulating collagen in the deep layers of your skin, which thickens and strengthens your skin, literally turning back time. Although you may notice a difference in the texture and firmness of your skin directly after your first treatment, your skin gets tighter and more youthful-looking over the next several months as your body produces new collagen and elastin. Dr. Miller offers:
Ultherapy®

— Ultrasound energy heats the collagen layers of your skin to tighten and firm your neck, jawline, face, and brow

Neck-Tite™

— Neck-Tite uses radiofrequency (RF) energy to melt and vacuum away excess fat around your chin and neck to firm and tighten your skin, permanently removing a "turkey neck"
You can combine both Ultherapy and Neck-Tite with elements of a liquid facelift for a more dramatic and instant effect.
Do you want to wow them with the best possible results?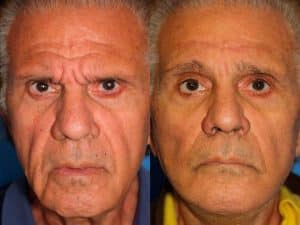 Despite the advantages of anti-aging technologies, if you want the most dramatic, long-lasting rejuvenation possible,nothing can rival a beautifully performed surgical facelift. Dr. Miller performs a deep-plane lift that not only repositions and lifts up your skin, but also the underlying superficial muscular aponeurotic system (SMAS) layer for superior, longer-lasting, and more natural-looking results. Using mini liposuction, he removes any excess fat from your lower face and chin, which causes jowls and drooping. Choose from:
Full facelift

— entire lower face and neck area tighten, lifted, and recontoured

Mini lift

— Only lower face and jowls lifted and tightened

Micro lift

— this slight, skin-only lift mimics the rejuvenating effects and lift of wearing your hair in a tight ponytail
Depending on your needs, Dr. Miller also performs a neck lift, in which he tightens and lifts the neck's platysma muscle. In most cases, he recommends fat grafting, which removes unwanted fat from an area where you don't want it (such as your tummy or legs) and injects it into your cheeks, where it integrates with your tissues to create long-lasting volume. You might also benefit from a:
You won't see your full results for 2-3 months and may be slightly uncomfortable or a little self-conscious as your facelift heals. You'll also have slight scars behind your ears. However, Dr. Miller always makes sure to hide the scars in the creases of your skin.  You can also later get laser treatments to minimize their appearance.
Your facelift lasts for at least 10 years. That means, even if you don't do another thing to your face — other than using medical-grade skincare and getting regular chemical peels — you'll look younger than your peers for a decade or more. So, although the initial investment is larger, you save money and time in the long run. To learn more about facelift, visit medlineplus.gov
Dr. Philip Miller – New York's Top Facial Plastic Surgeon
Move from considering to choosing by calling our office for a consultation today at 646-791-3025. You can also book an appointment with the online contact form.
Next, read New York's Top Facial Plastic Surgeon Reveals The Most Popular Face Slimming Procedures.